Grüezi to Romania" and a big smile, the first encounter with a Romanian, a customs officer who visited Switzerland a few years ago. As I arrived at the border in Siret to cross into Romania from Ukraine, I was excited to see a change. Ukraine has been a great and important experience, but I hoped for more social interactions with locals, a little better road conditions and of course, again new and different landscapes.
My wish seemed to come true, a few km after the border I was cycling on a smooth and well-paved road, leading me through the first small Romanian villages. Compared to Ukraine, the main streets and highways in Romania led through the villages and cities, where in Ukraine they ran outside the residential areas.
Cycling in Romania felt like a step back in time but in a good way! Although I already saw some horse-drawn carts in Ukraine, in Romania there were almost as much of them as cars. Here it was definitely easier to get in touch with local people, most of them sitting on a bench in front of their houses and always greeting back as I cycled by![/penci_text_block][/vc_column][/vc_row]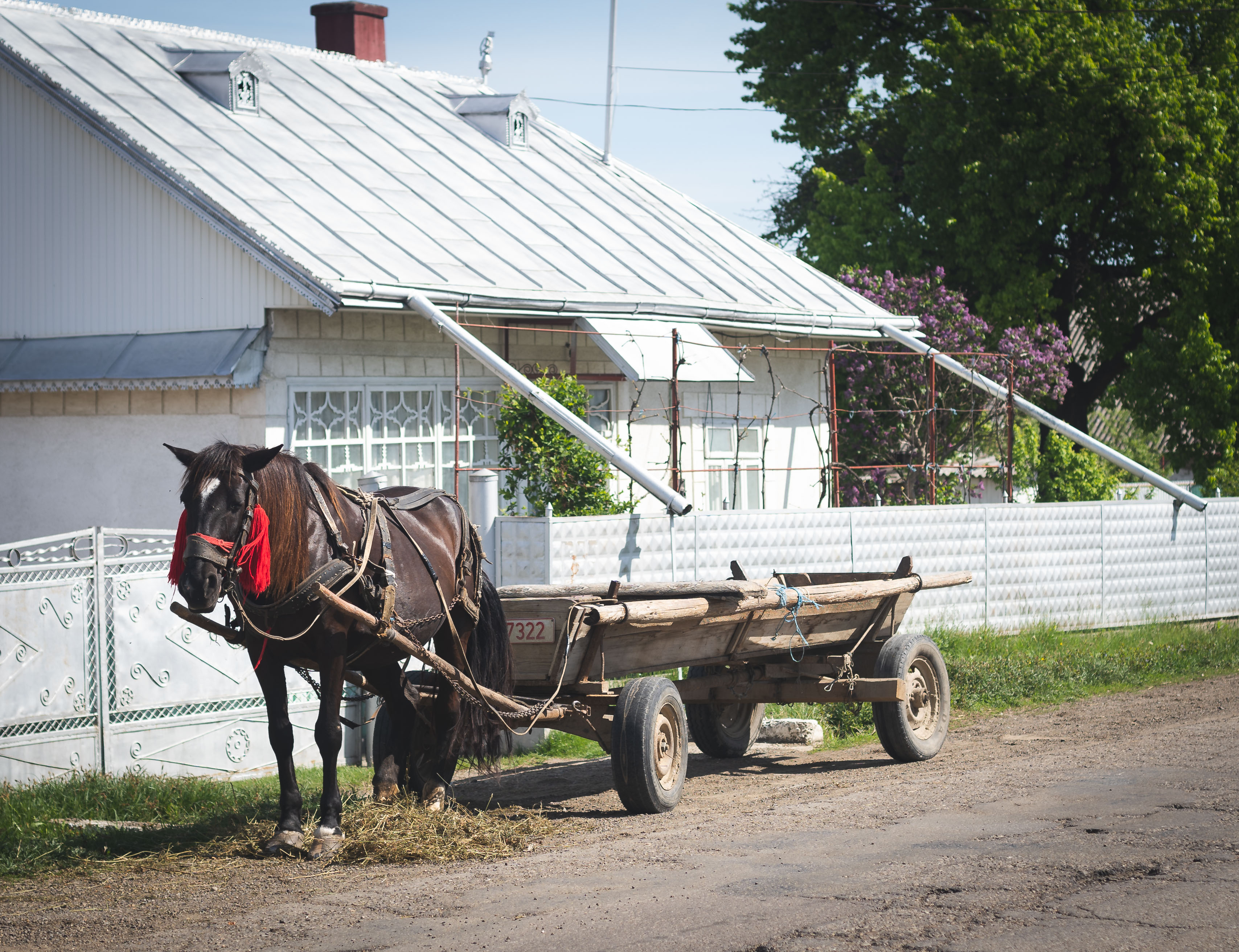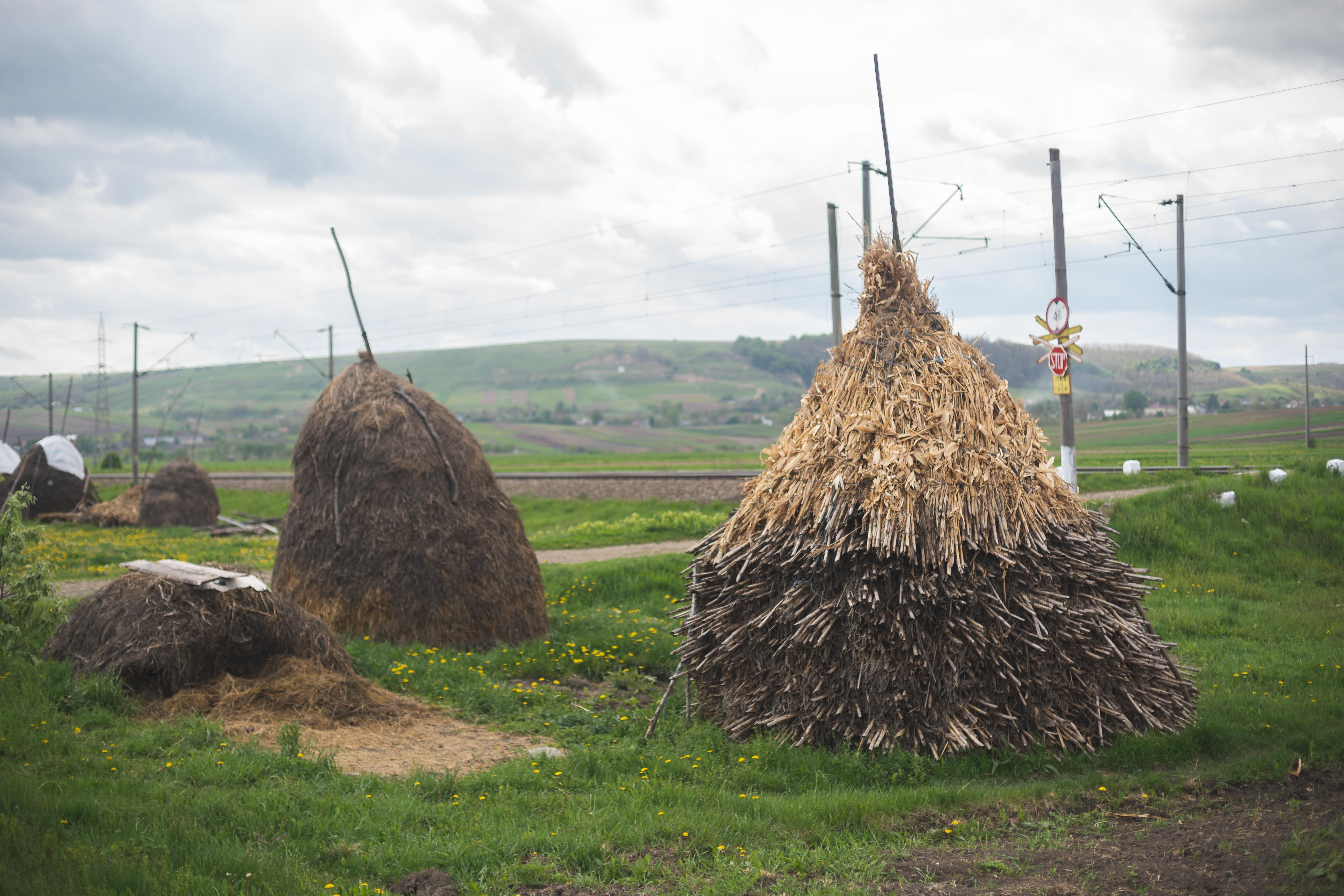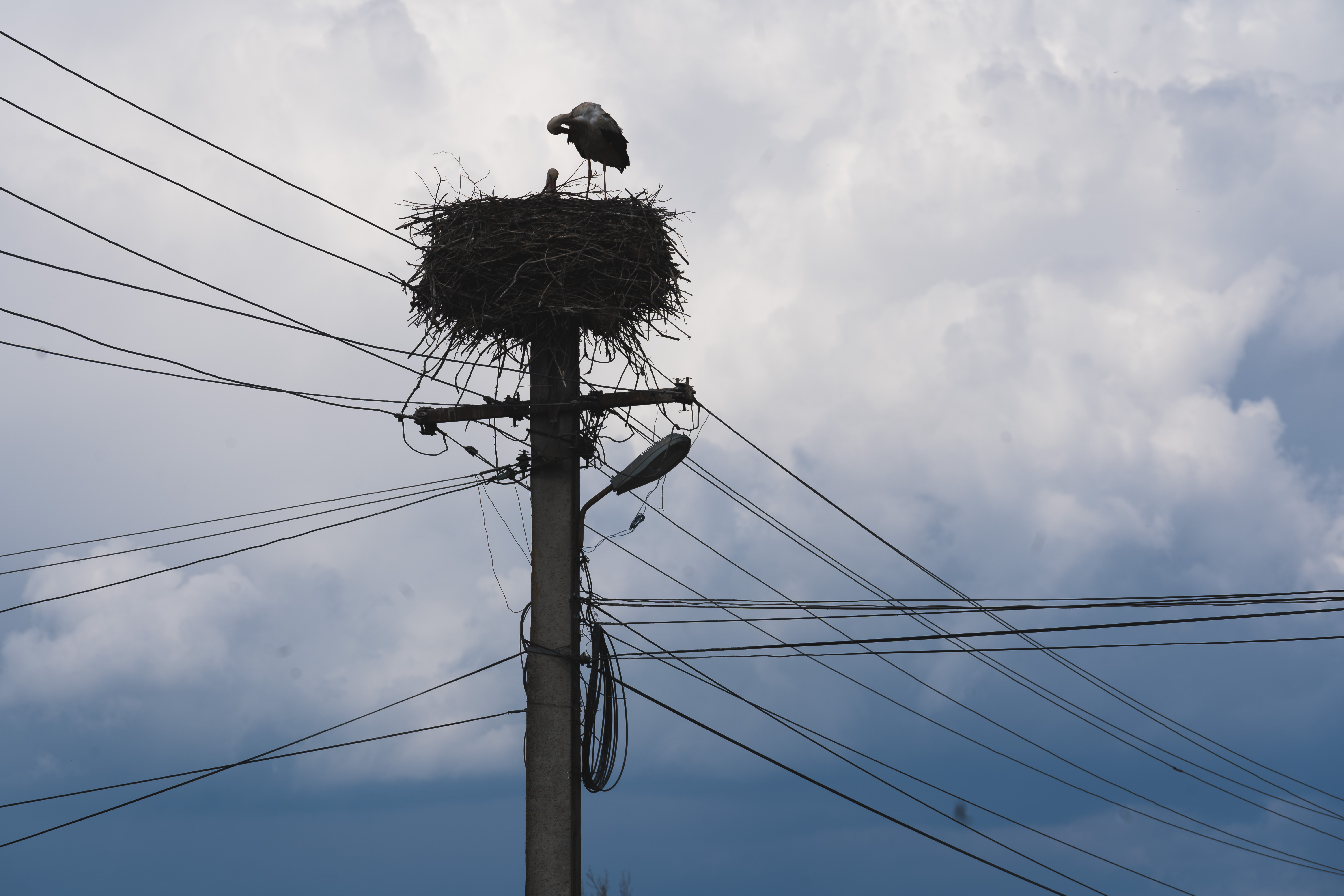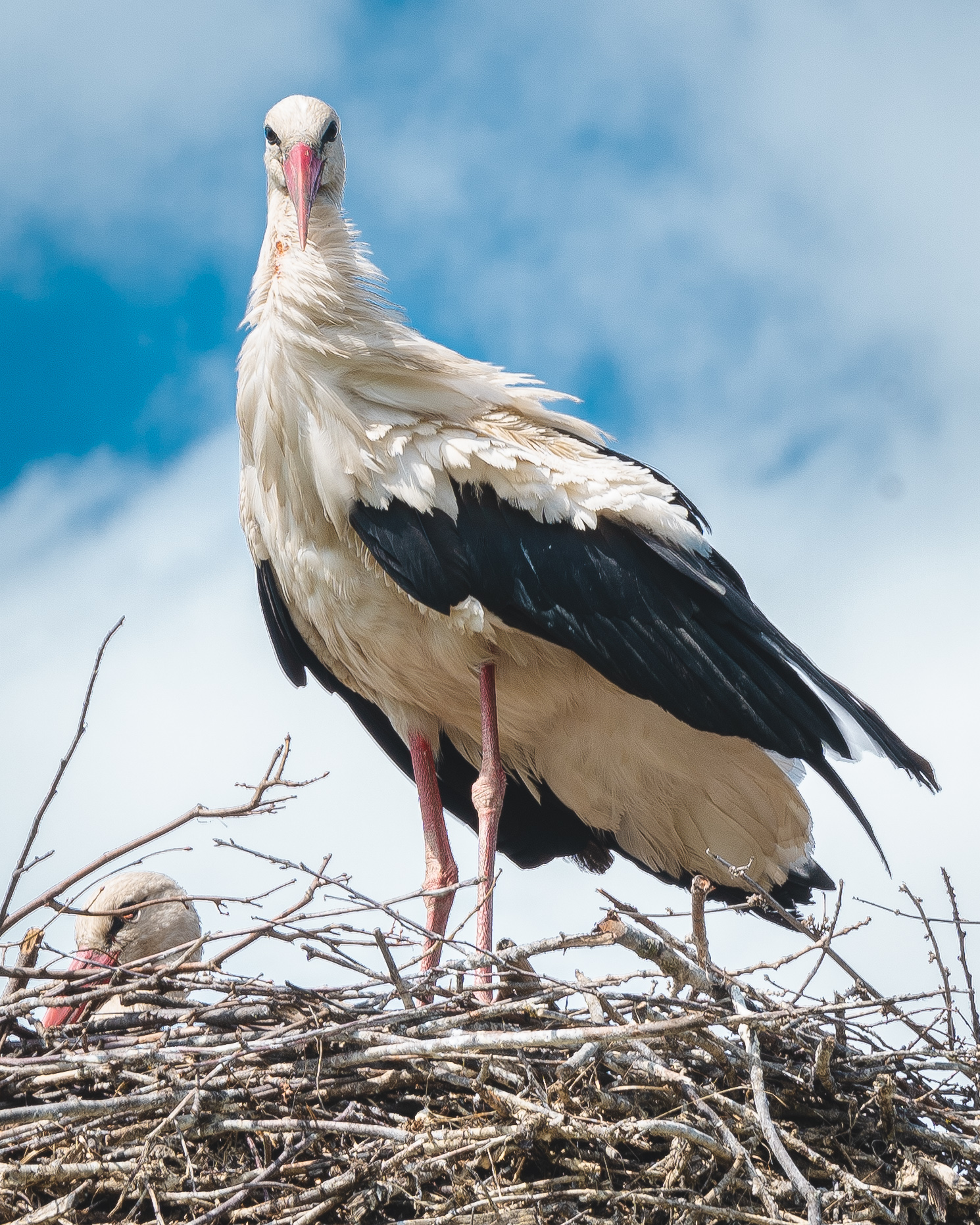 In Romania, villages were all built up more or less equally. Thes was one main road and the houses are built one after the other on the left and right side along this street, separated with a fence and a wooden or steel gate. In addition, almost every garden was secured with one to several guard dogs, which had always led to huge barking when I cycled through a village.
Another great thing, in almost every bigger village there was a police station with free wifi you could use. So my usual routine was to stop in a village in the late afternoon, filling water bottles, buying food for dinner & breakfast so as finding free wifi to check for a nice camp spot for the night.
At the end of the first day, I've set up my tent in the middle of a huge forest, only surrounded by thousands of trees and listening to the harsh wind blustering through the treetops. It was actually my first time sleeping alone in the deep forest and I had to get used to the rustling from all the leaves which fell from the trees. After a while I was just too tired to care about the ambient noise and fell asleep.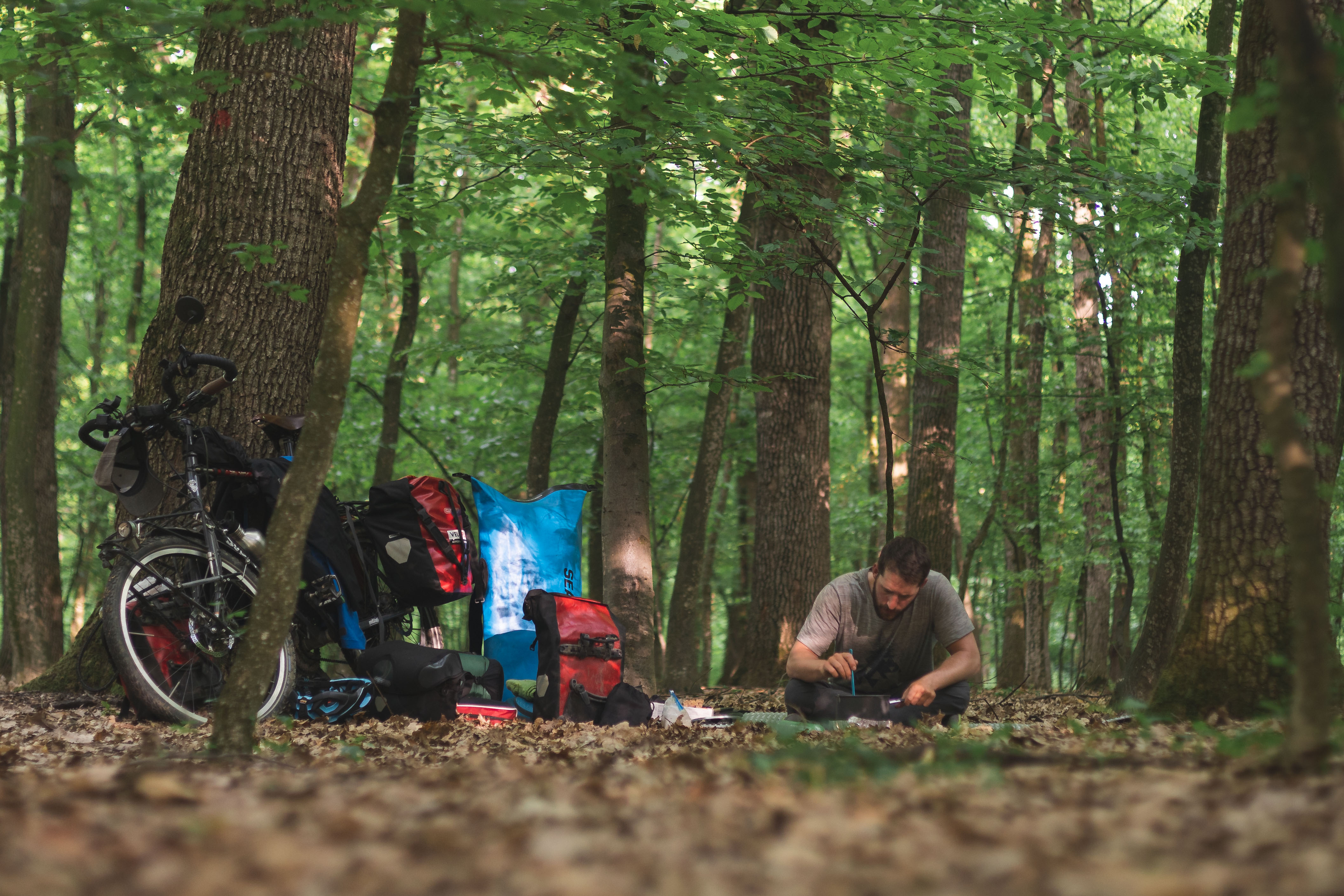 The next morning after a restful night, I made my way south to Suceava, together with a strong headwind which was already giving its best at 07.00 in the morning. As I already cycled some of the Carpathian mountains in Ukraine and decided to skip the Transylvania region, my route through Romania was quite simple: cycling south the most direct way to reach the Danube Delta and the Black Sea.
The following days to Tulcea, the so-called "gate to the Danube Delta", I cycled on mostly flat roads in good condition, though there was more than just headwinds to come. At the time I cycled Romania, at the beginning of Mai, there were heavy thunderstorms in western Europe so as parts of southeastern Europe. Although Romania was not that affected to this weather for a long time, the weather change was definitely noticeable. In the city of Bacău I had to take a day off as it was raining cats and dogs for over 12 hours and streets turned into rivers.
Two days later in Galați, I met an old acquaintance, the Danube, which I left three weeks ago in Slovakia. After crossing the river and camping on the other side, there was just a last 84km stretch to do until Tulcea, my favourite day on the bike up to this point of the trip. The street was super paved, almost no traffic and the road meandered over hills and beautiful landscapes like a rollercoaster.
In Tulcea I had a day off, strolling along the harbour, eating local and fresh fish dishes and waiting for the ferry the day after, bringing me out to the end of the Danube Delta.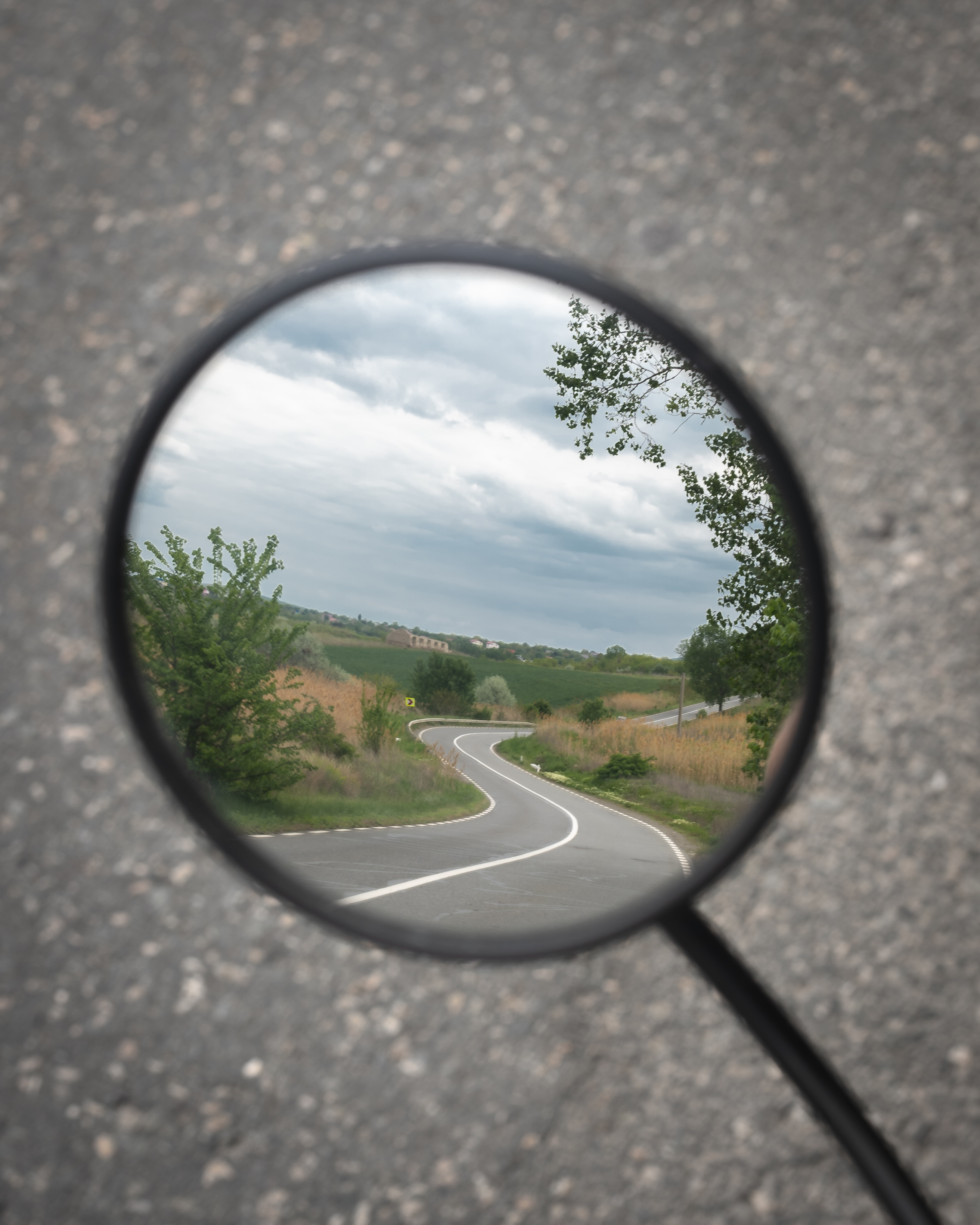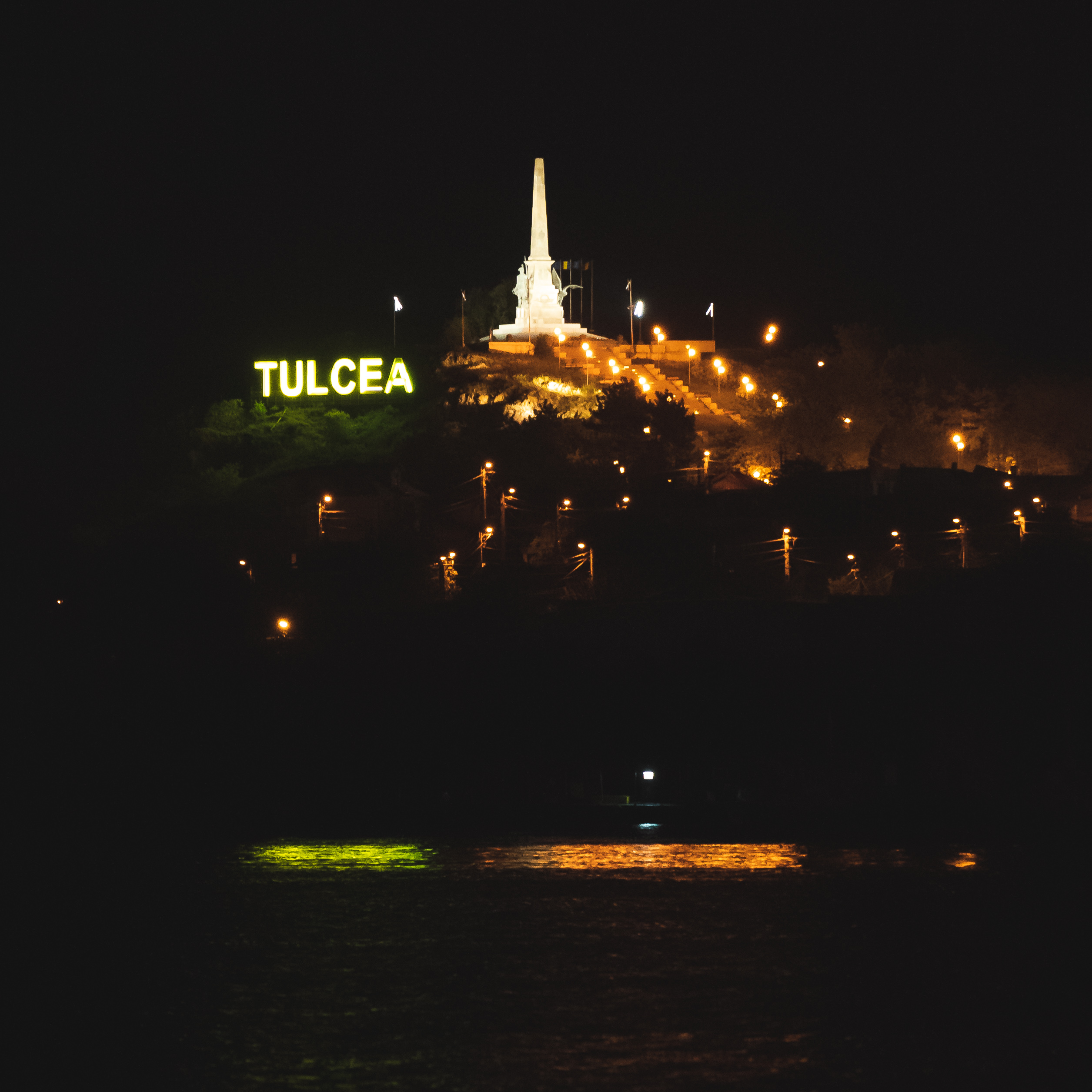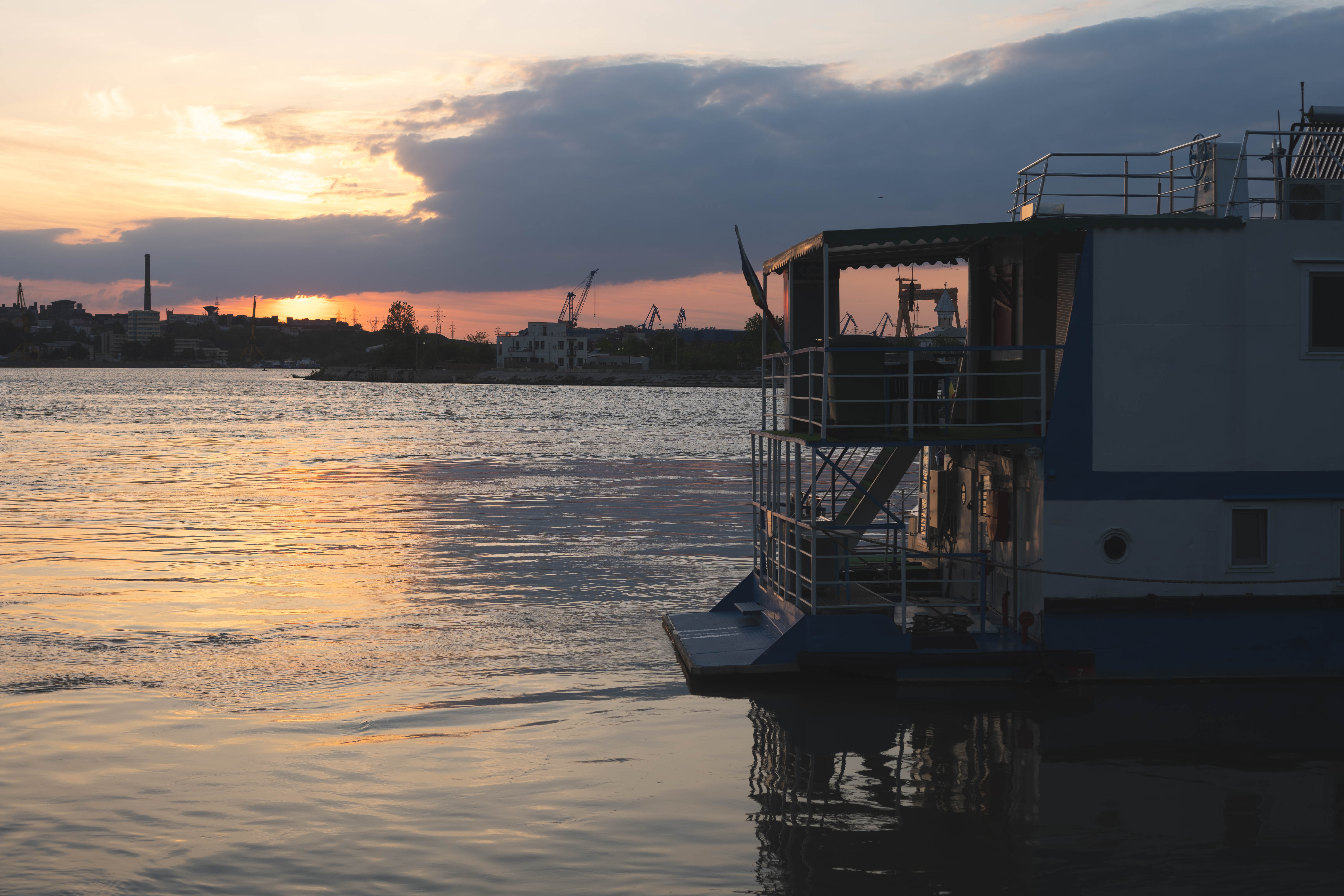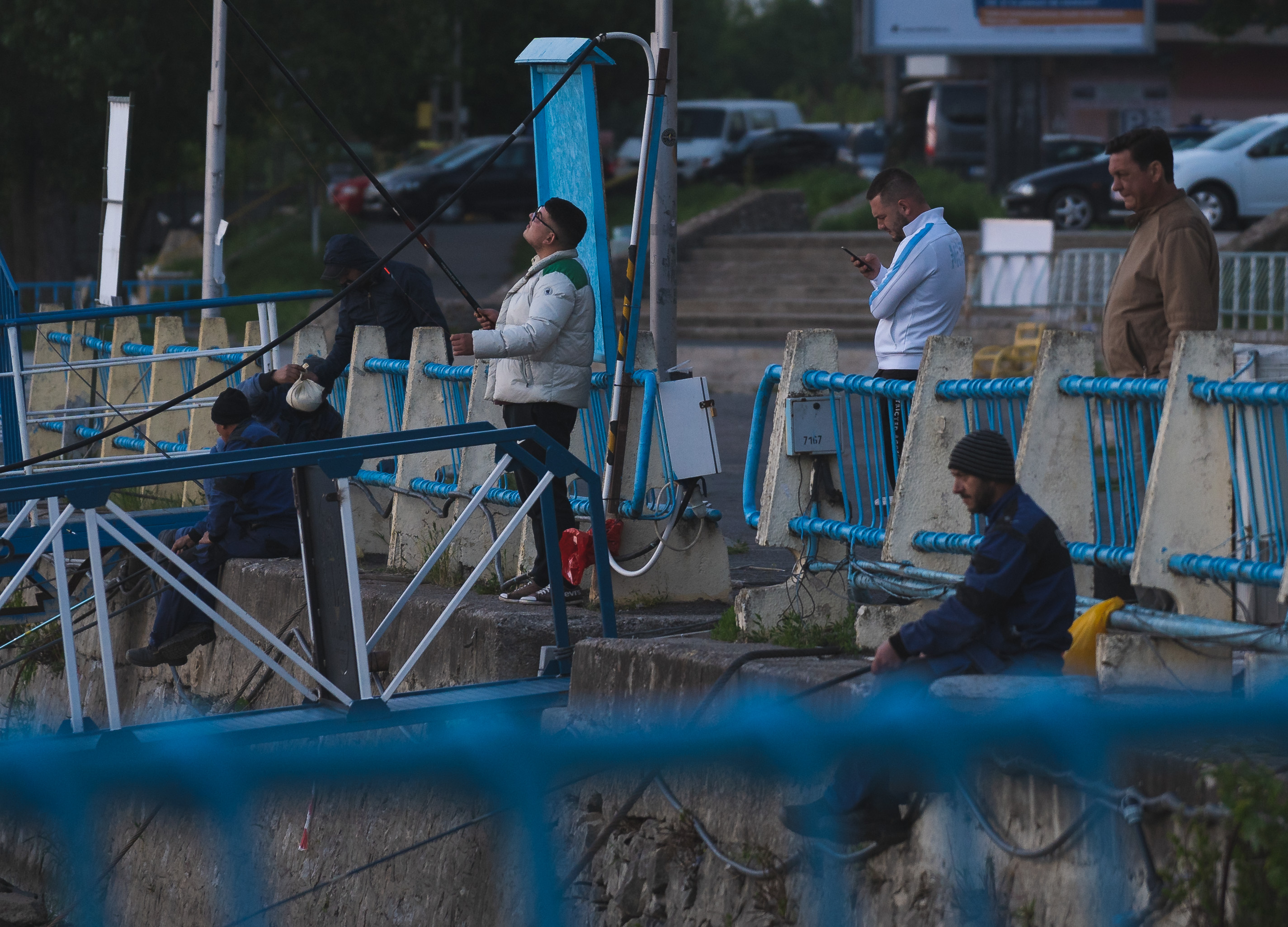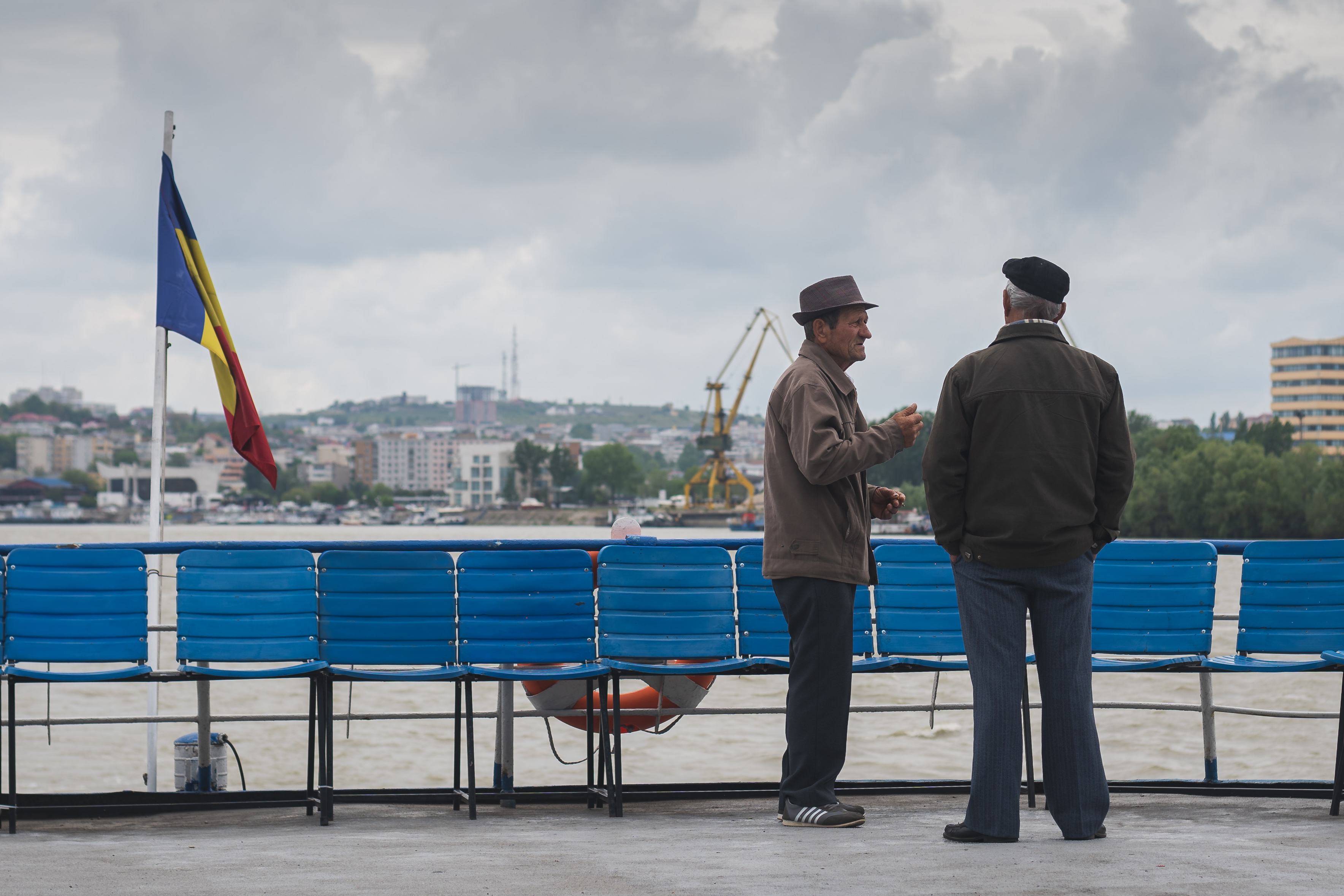 Danube Delta
After a seven-hour ferry ride on the Danube, beeing the border between Ukraine and Romania, I reached the Danube estuary and the north-easternmost village of Romania, Periprava. While checking for a hostel or a place to sleep in the Danube Delta, I discovered this place on Warmshowers.org, where Daniel provides his holiday-house for cycle tourists. I contacted Daniel a few days before Tulcea and he invited me to stay at his house for as long as I want to, as he lives in Bucharest himself. This opportunity opened the door to discover the Danube Delta by bicycle.
On the ferry I was the only tourist along with all the locals. There are not a lot of travellers who wound up here, especially not with a heavily loaded bicycle. When the ferry docked in Periprava, I felt a bit like having arrived at the end of the world. Half the village was already waiting at the dock with their cars and carts, ready to receive their ordered goods from Tulcea. "Unobtrusively" I left the ferry and went in search for a woman called Lenuta, according to the instructions from Daniel. In such a small village where everyone knows each other, it was easy to find her and after half an hour I had the keys for the house in my hands.
During three days I treated myself with a relaxing time-out from the journey in a magical, quiet and calm village, surrounded by unique nature and staying in a simple small house with earth closed and without a shower, running water or internet.
When I think back to my time in Periprava, the first thing that comes in my mind is this man called "Johnson"! He found me the evening I arrived and after I shared a bottle of wine with him, he was always looking for me the next days, trying to get one or two small beers here and there or to share some more wine. So it came to the fact that he had shown me some cool places in the village and I invited him in return for a few glasses of local Rosé Wine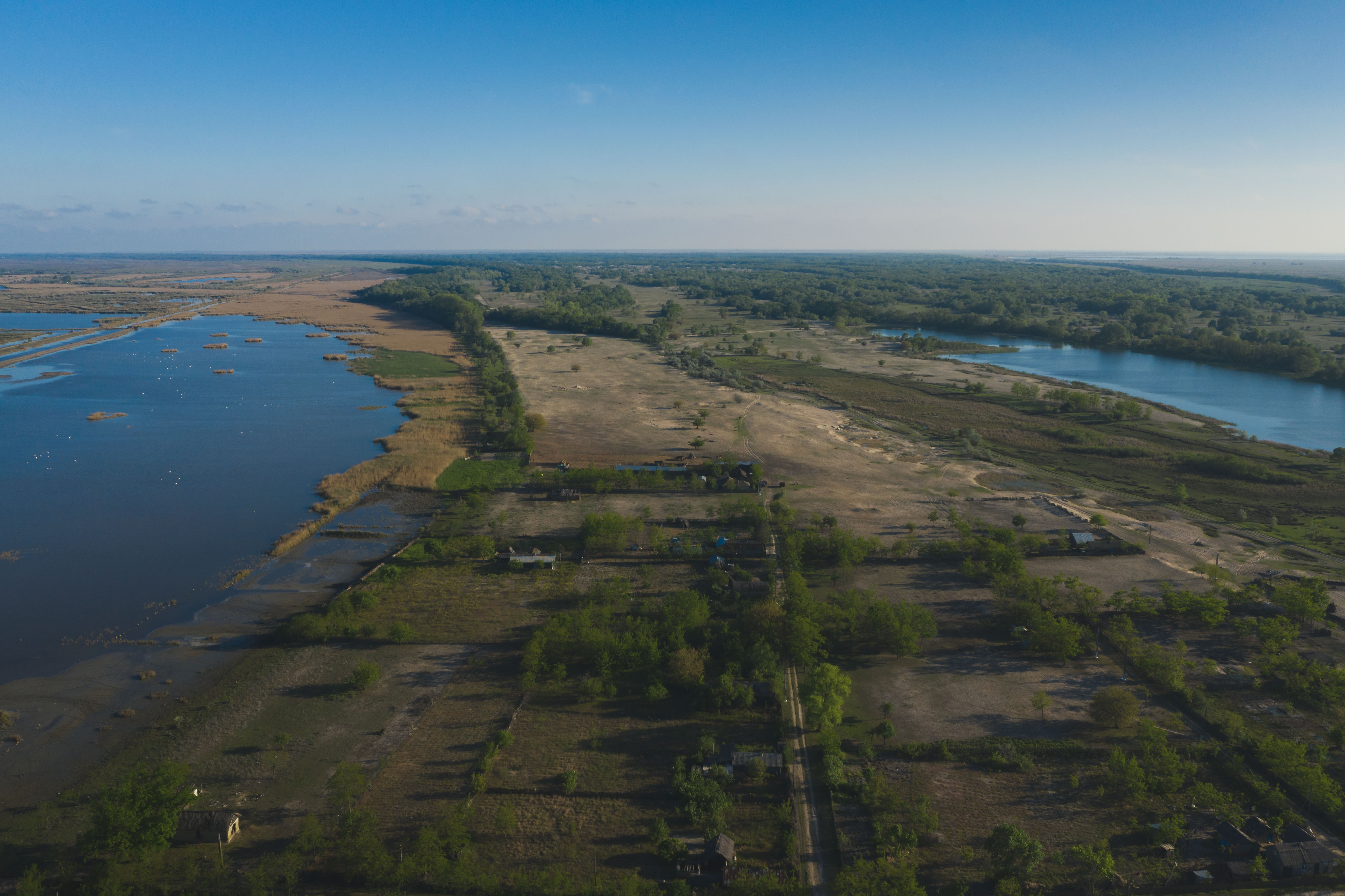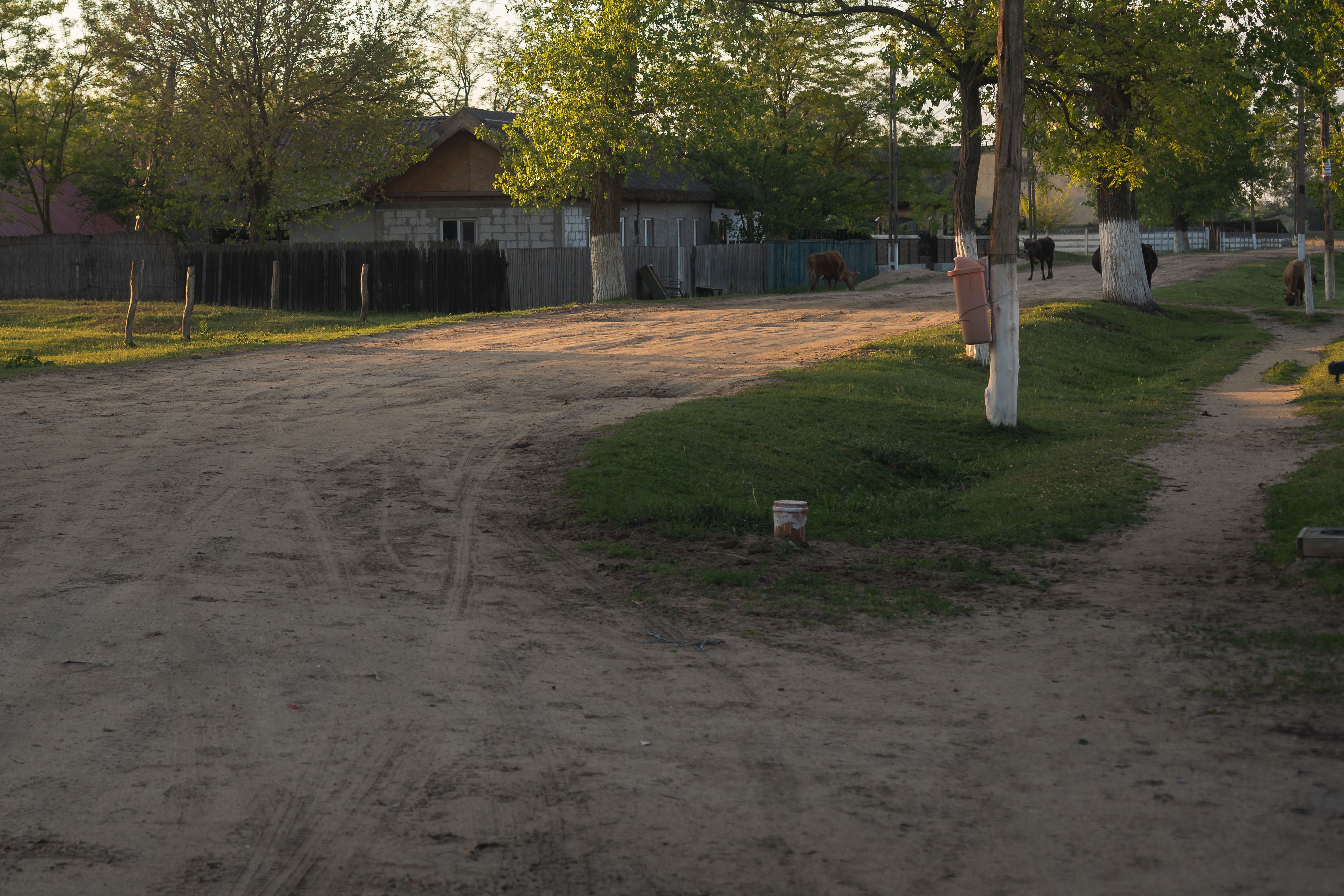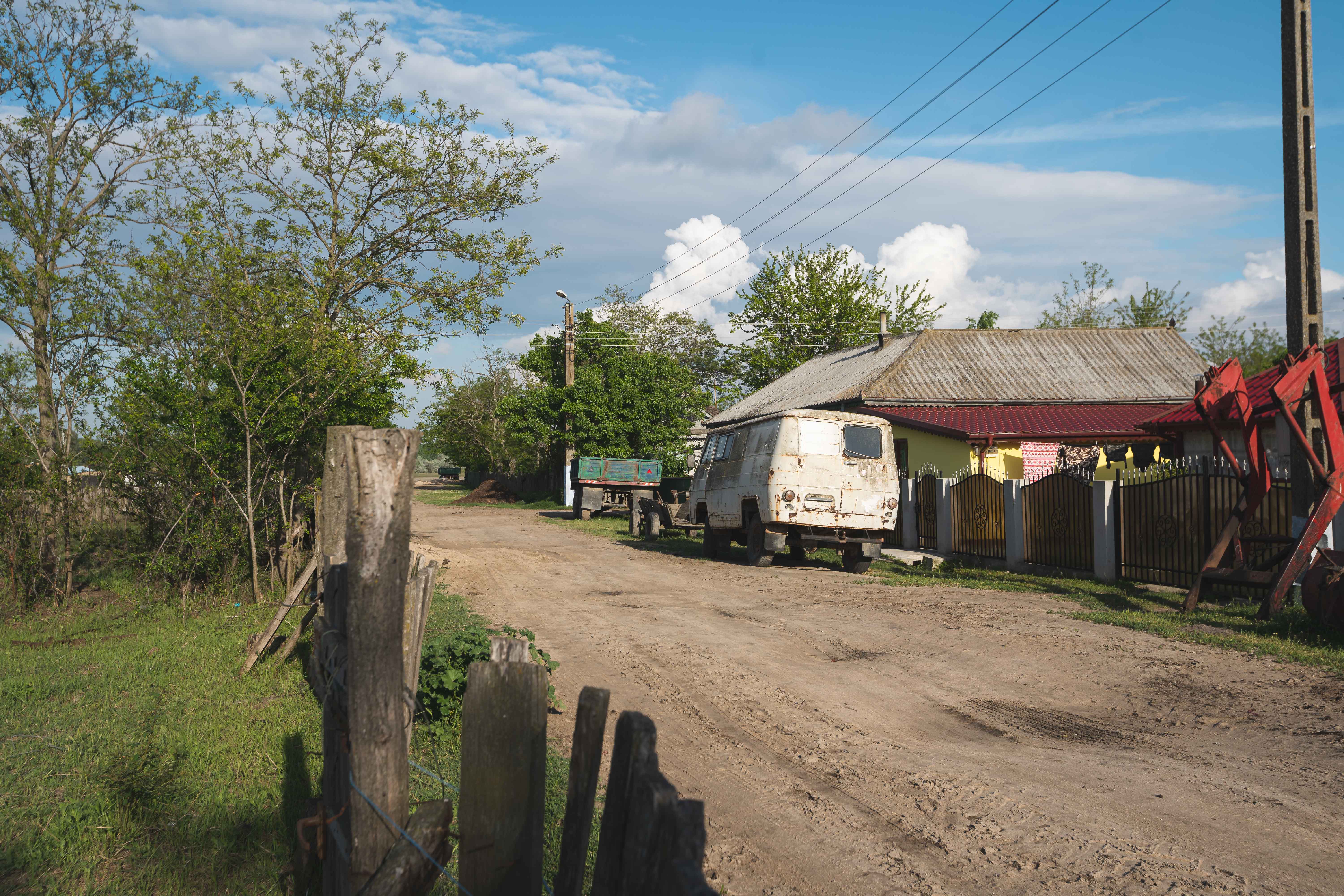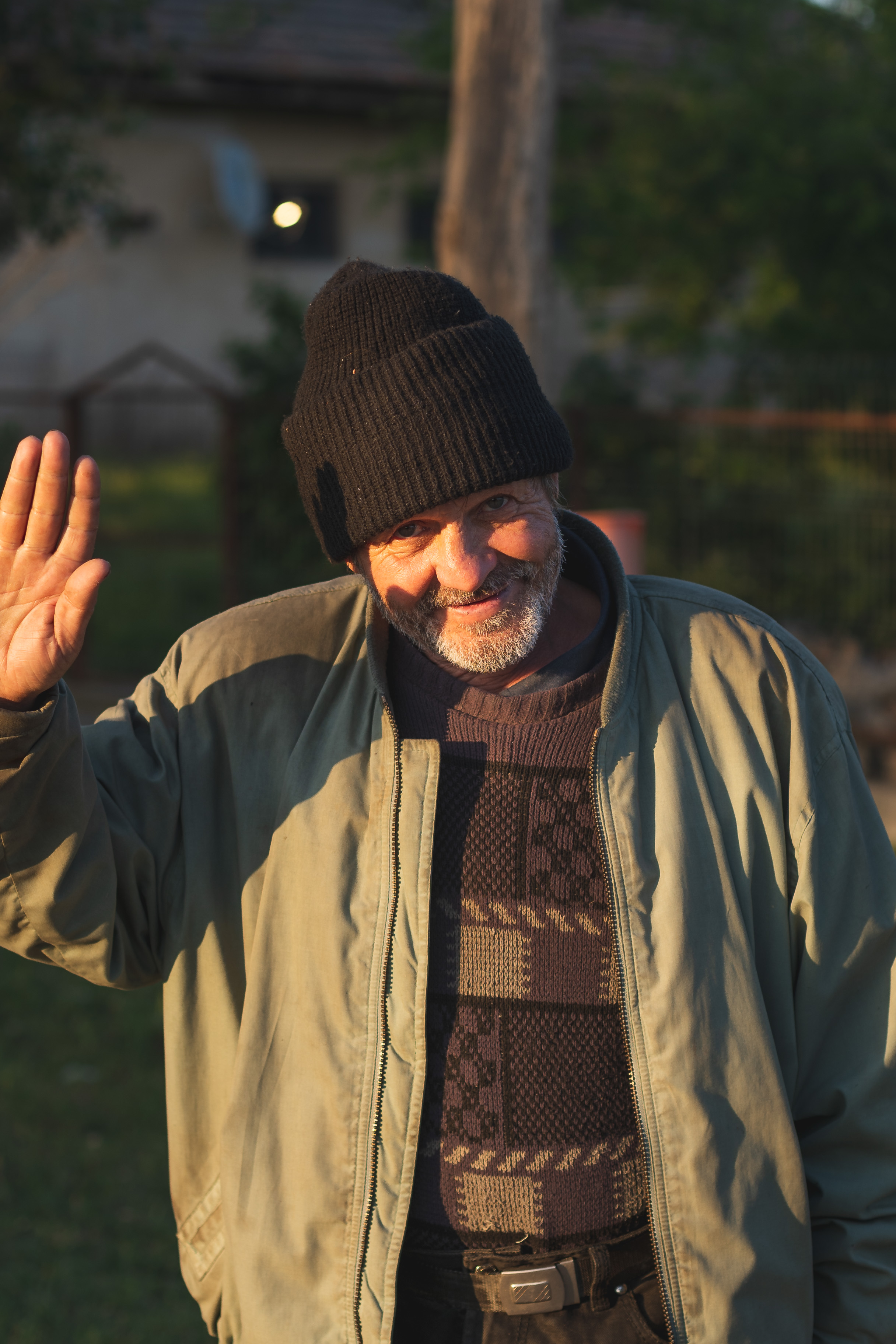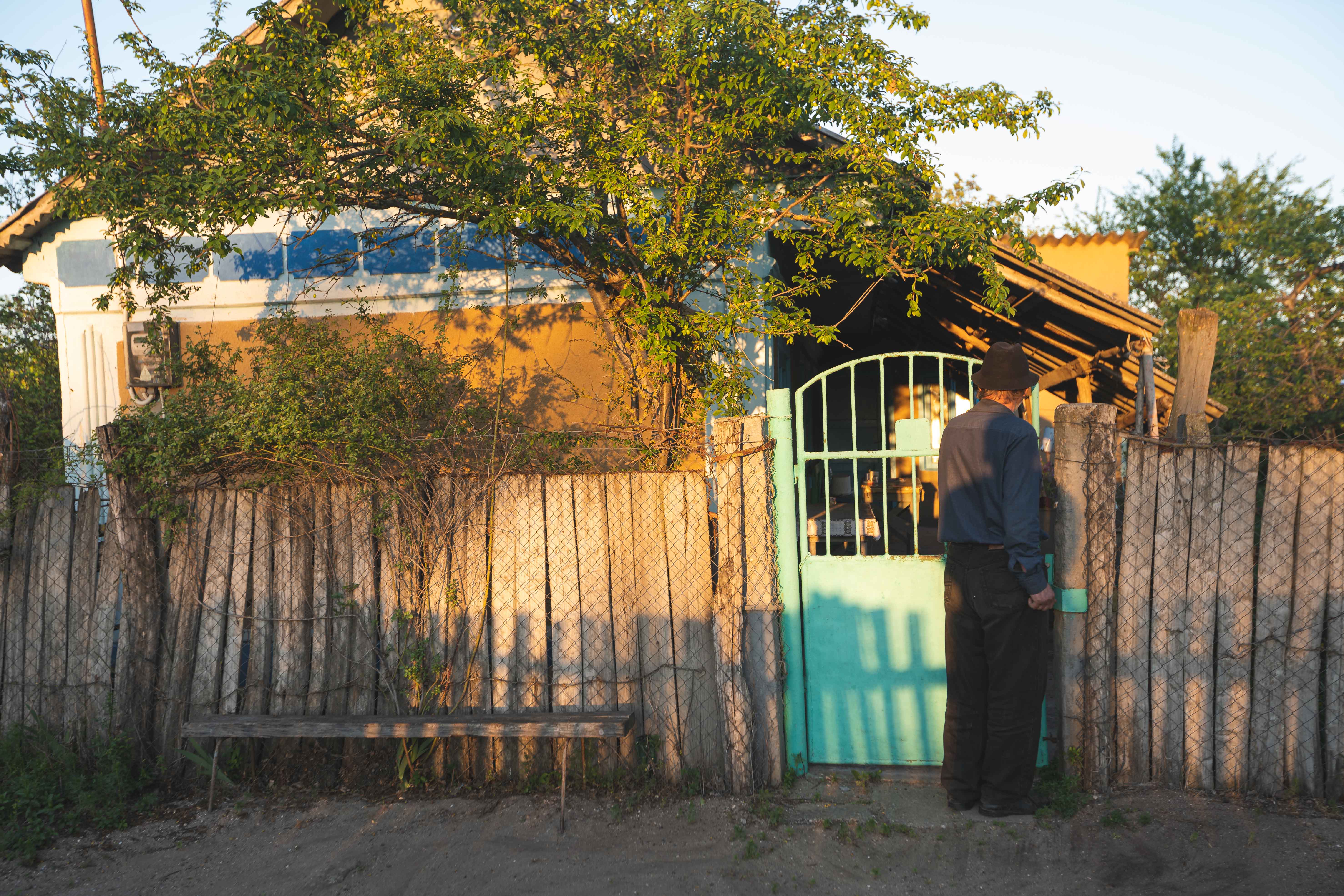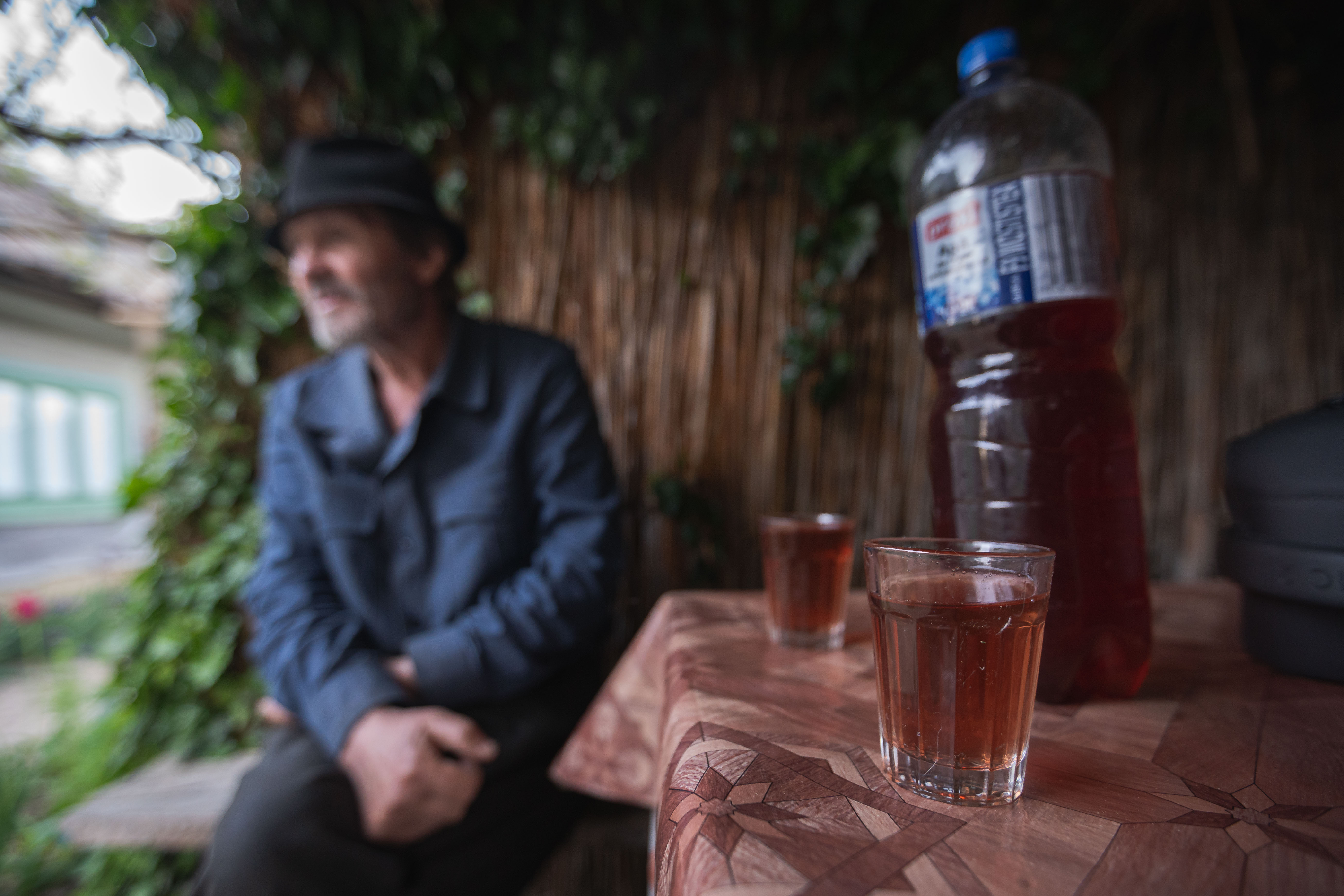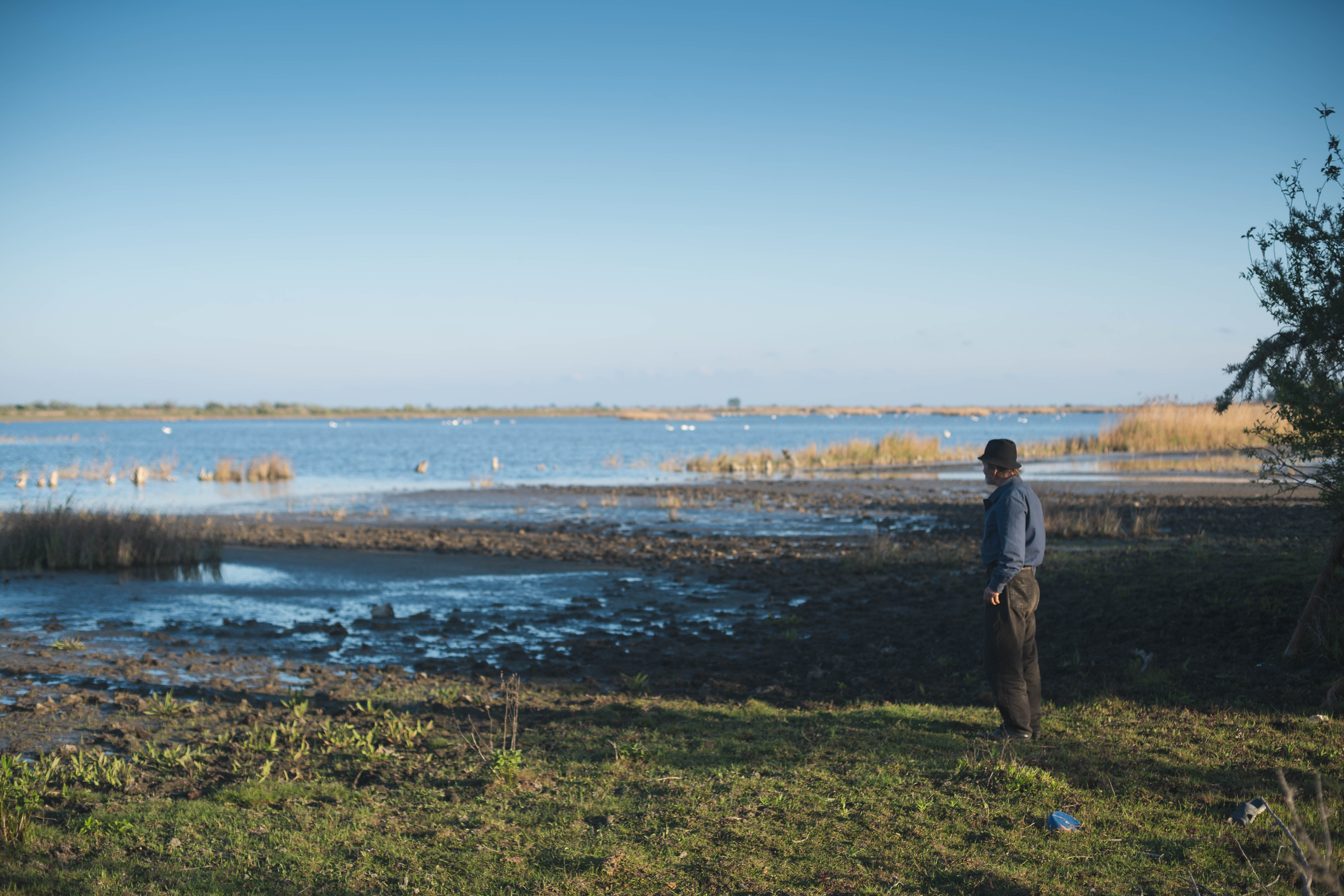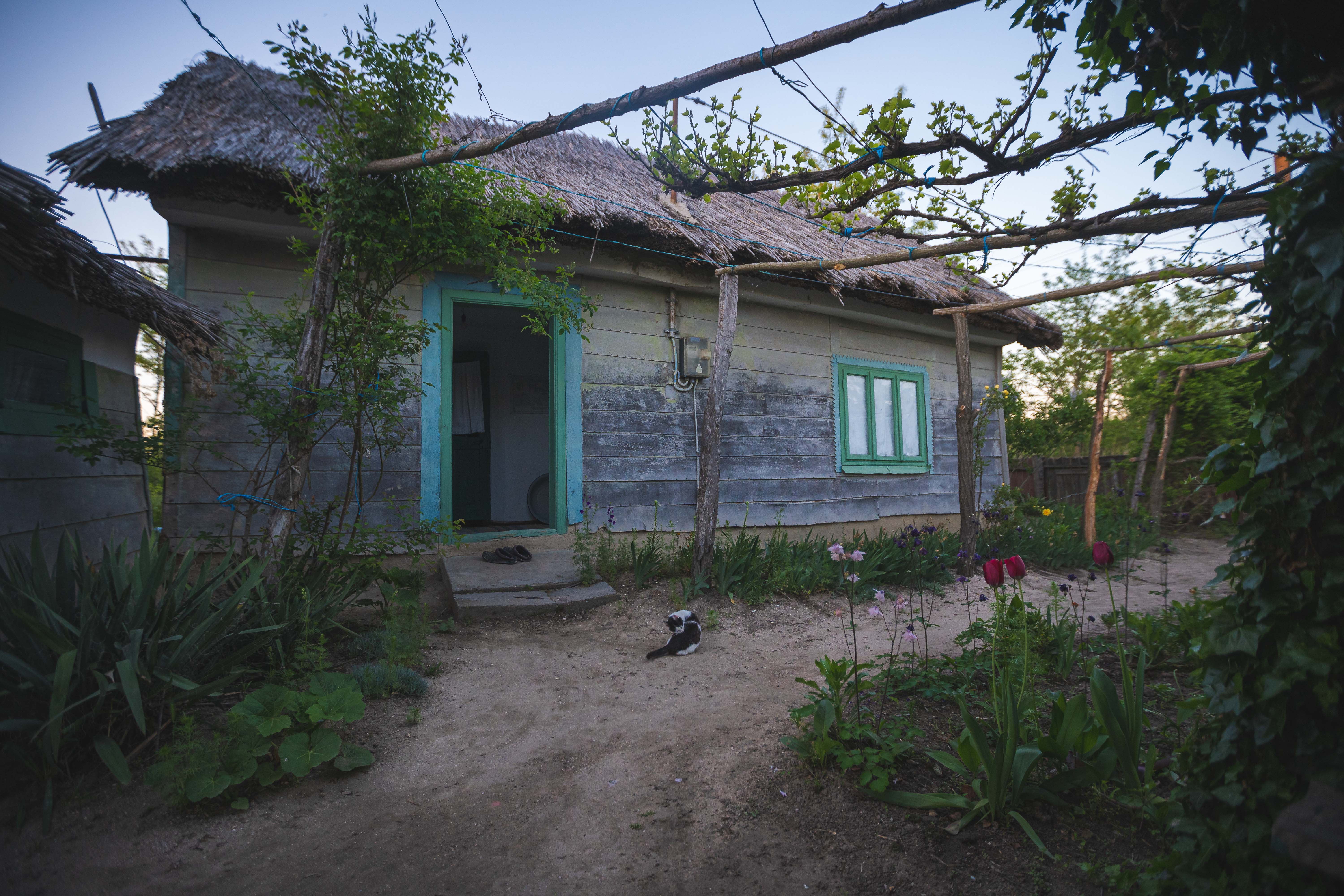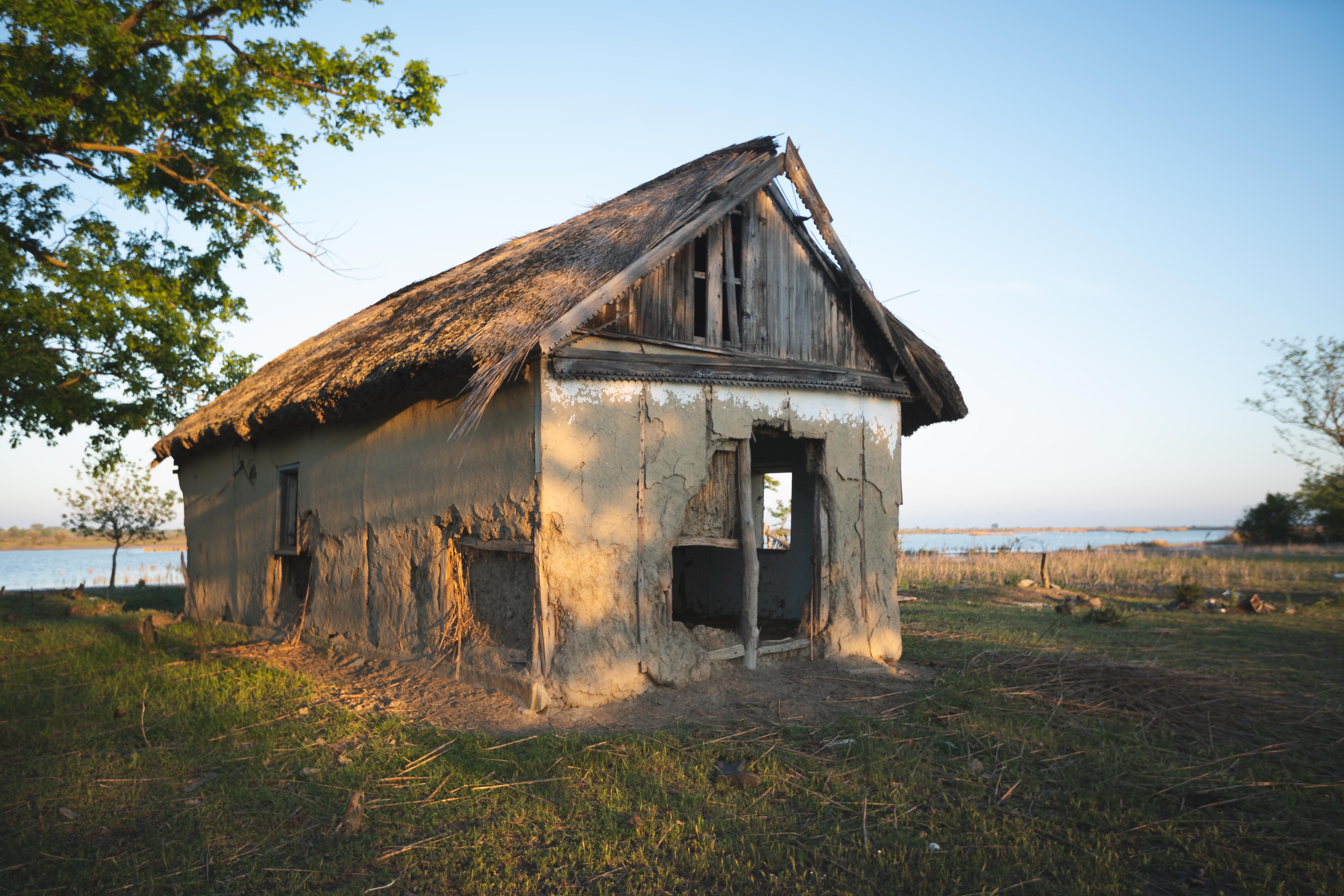 From Periprava I cycled/pushed my bike through the sandy Danube Delta to Sulina. On my way, I crossed the well-known Letea Forest, nature biosphere reserve and the northernmost subtropical forest in Europe. This area with dunes up to 3 meters high is also the habitat of about 2000 wild horses, which you'll definitely see when crossing the forest.⠀
⠀
So, for those considering to explore the Danube Delta by bike: Apart from 3-4km's of sweaty bicycle-pushing It's absolutely possible and a true enrichment for every nature lover.
Arrived in Sulina and thus also on the black sea, I got to know the german photographer Gerd, who lives in Romania since a few years. He was here for the same reason as I was, exploring and capturing the unique and beautiful nature and wildlife of the Danube Delta. Sulina is the hotspot for boat tours through areas with shallow water full of life, large concentrations of different birds, pelicans and different biotypes, the true heart of the Delta.
So the day after I arrived, a german and swiss photography collective sat in a small boat, equipped with a lot of lenses and batteries to explore this wonderful piece of nature. How it was? Well, pictures tell more than a thousand words!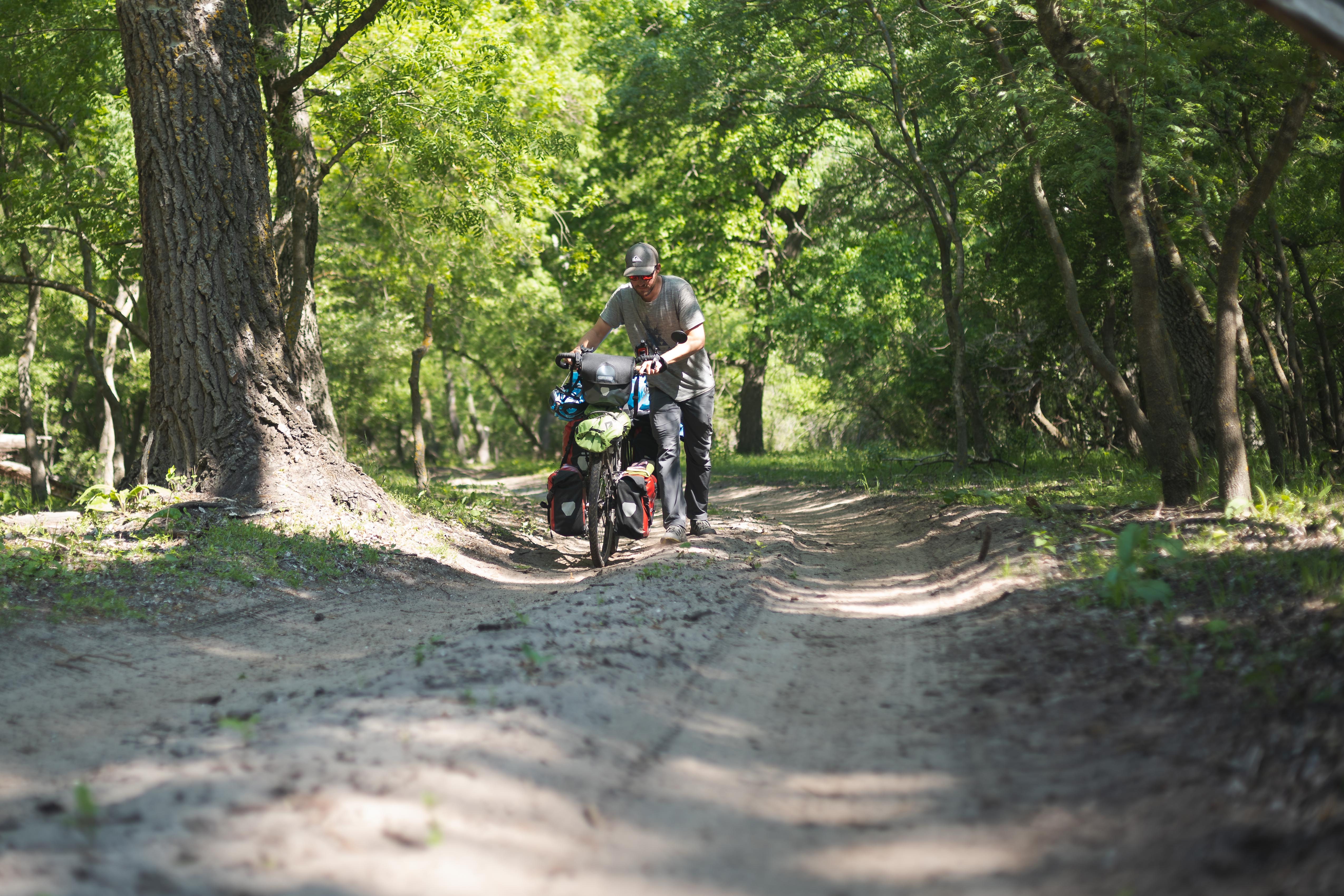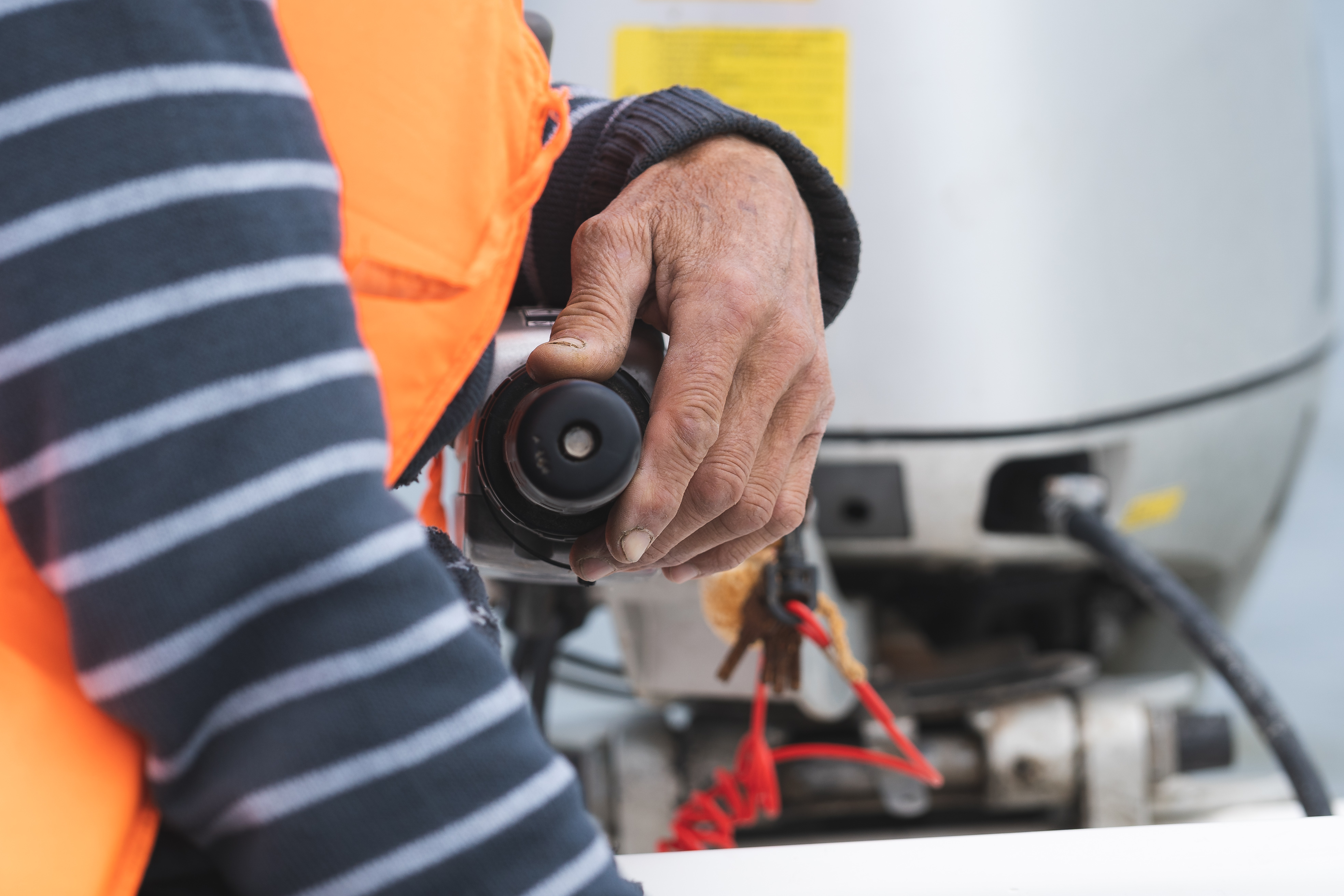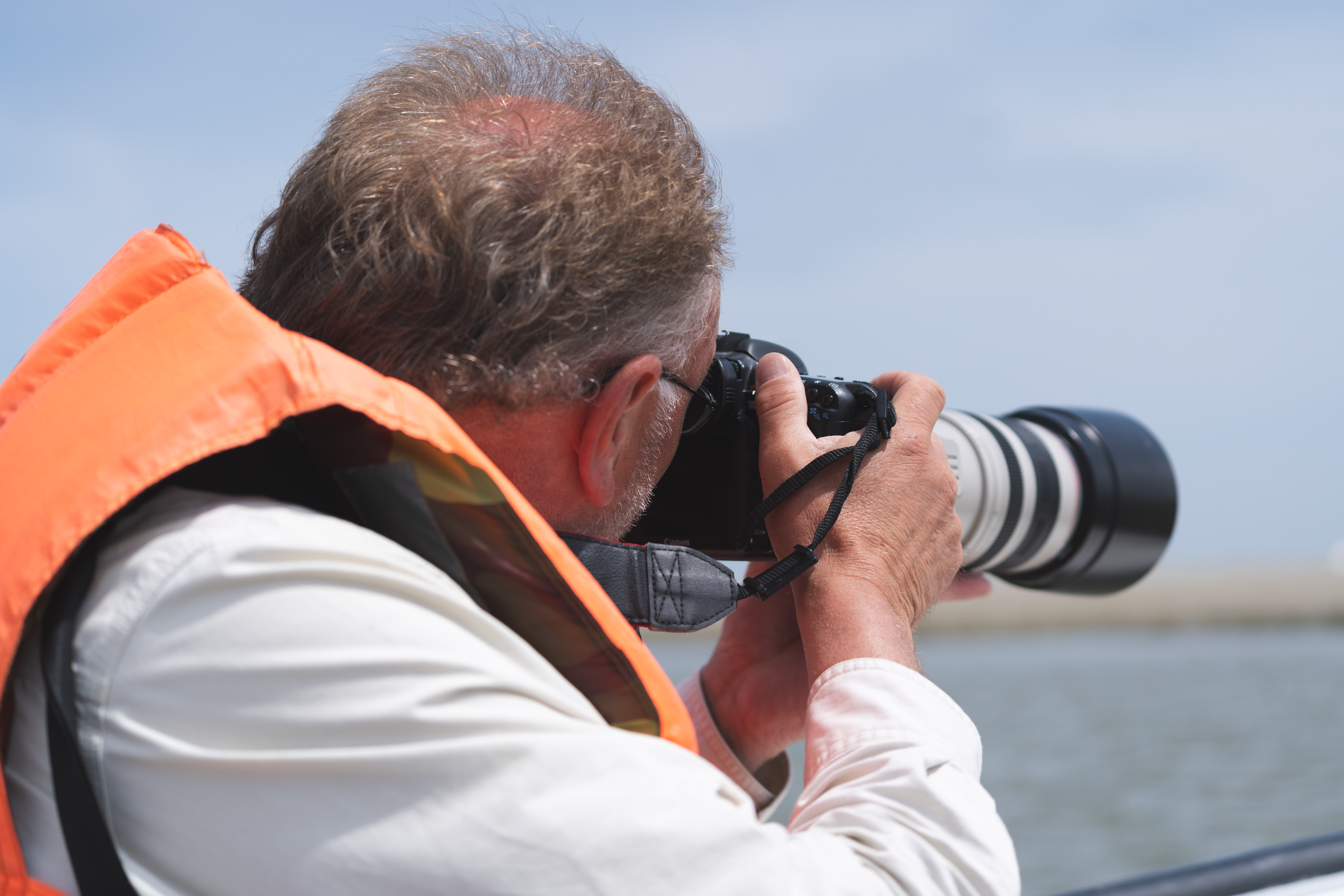 After spending a night camping at the beach, a speedboat took us back to Tulcea within an hour, where I was ready to hit the road again. My next stop was the coastal city of Constanța. The city is famous for its archaeological treasures and the Old Town's architecture, so as the old casino.
Here I spent another few days off the bike, having a great time with the three travellers Simon from Liechtenstein, Romana from Switzerland and Sam from the UK. Although we just spent 2-3 day together, it felt like leaving a small family. Being always on the move and leaving such great people who became friends is one of the hardest parts of this journey.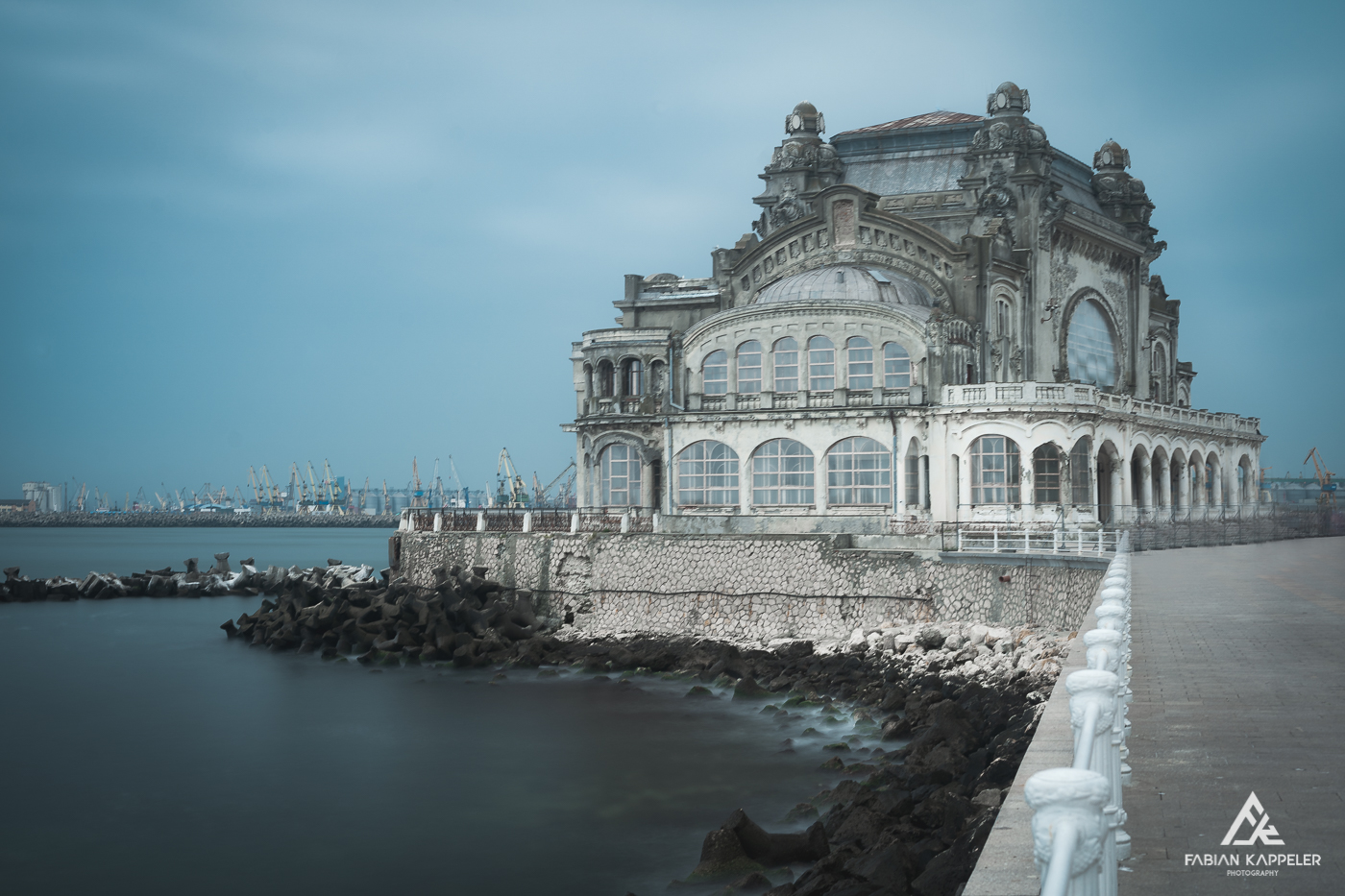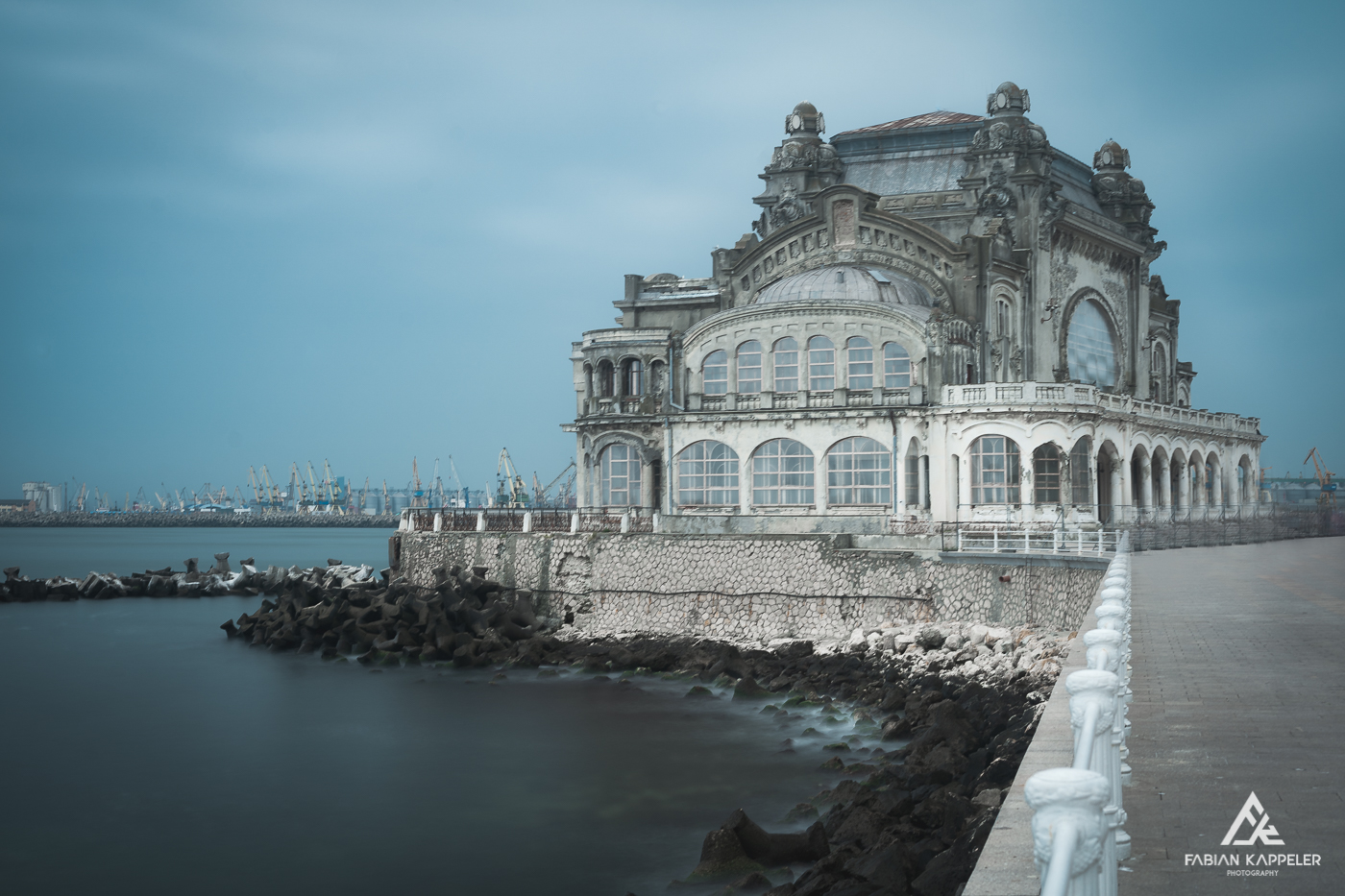 And then it was already there, the finish line of my Romanian adventure. In the hippie capital of Romania, Vama Veche, I stayed one night at a camping place, having great talks with other travellers and left Romania the next day at the border with Bulgaria, which was only a few hundred meters away.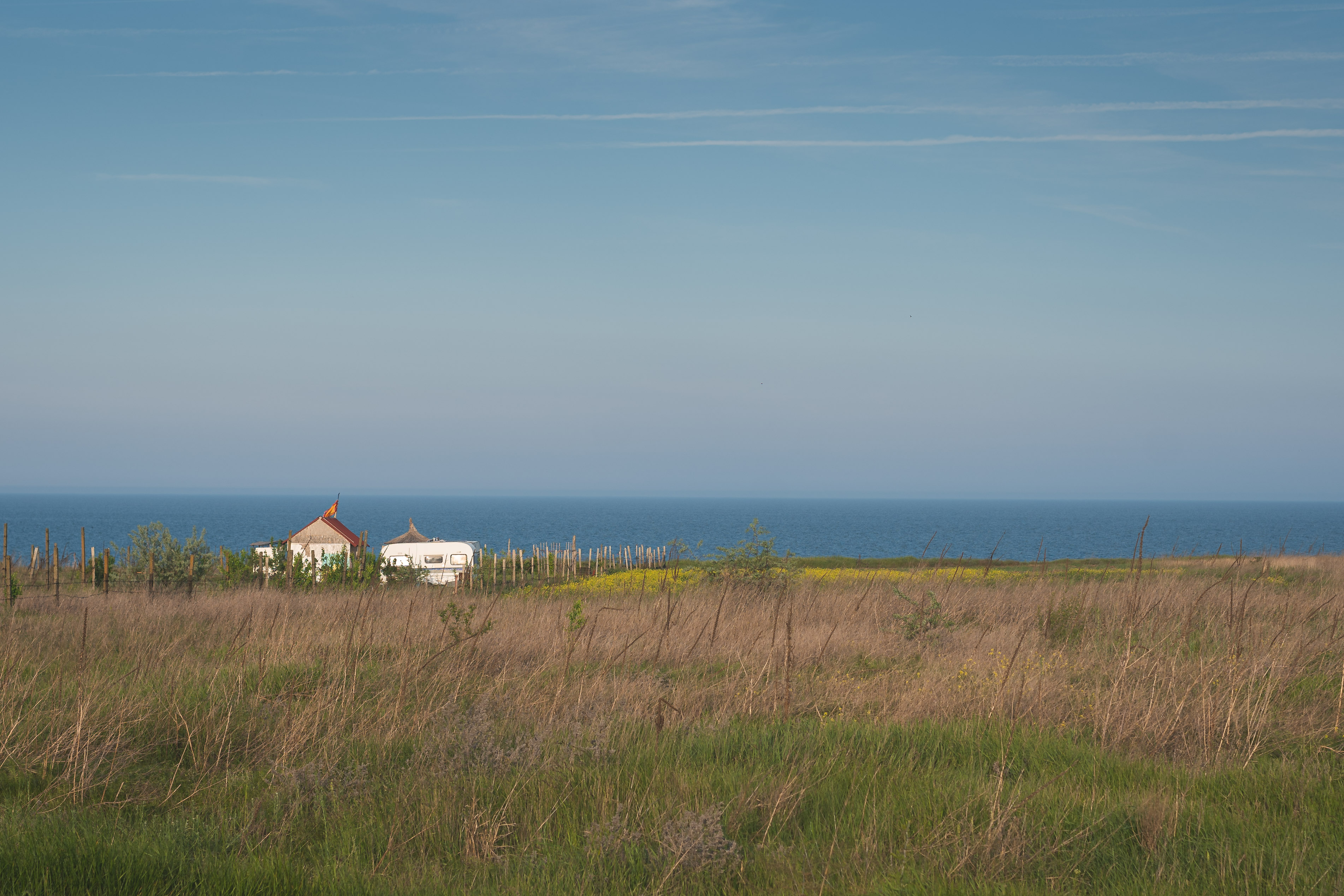 The border crossing was fast and uncomplicated and suddenly I was already halfway to Varna. My first encounter with Bulgarians was the police, which stopped me somewhere on the highway after a few kilometres from the border. First they wanted to see my Passport and after that one of them pointed to his luminous vest, asking "do you have this?!". They just wanted to know where I'm from, why I'm doing this trip and warning me about the Bulgarian drivers. I thanked them for the tip and continued.
The landscape didn't change that much on the way to Varna, as I was still cycling along the black sea coast. What changed was the weather in the last days, it got hotter and hotter the more south I cycled. The bad weather phase was definitely over and for the first time, I felt that I had arrived in summer. Pretty exhausted from the headwind, the heat and the climbs I arrived in the third-largest city of Bulgaria, Varna.
In Varna I had an appointment with Warmshower-host Ivan, who himself was on a year-long bicycle touring trip in Asia. Staying with Ivan and his family was another proof why I really love the Warmshowers.com community. Arrived at their home, they welcomed me with a super delicious dinner, had a comfy bed with a great view to sleep in and was given freshly made "Mekitsa" from Ivans mother Vernera.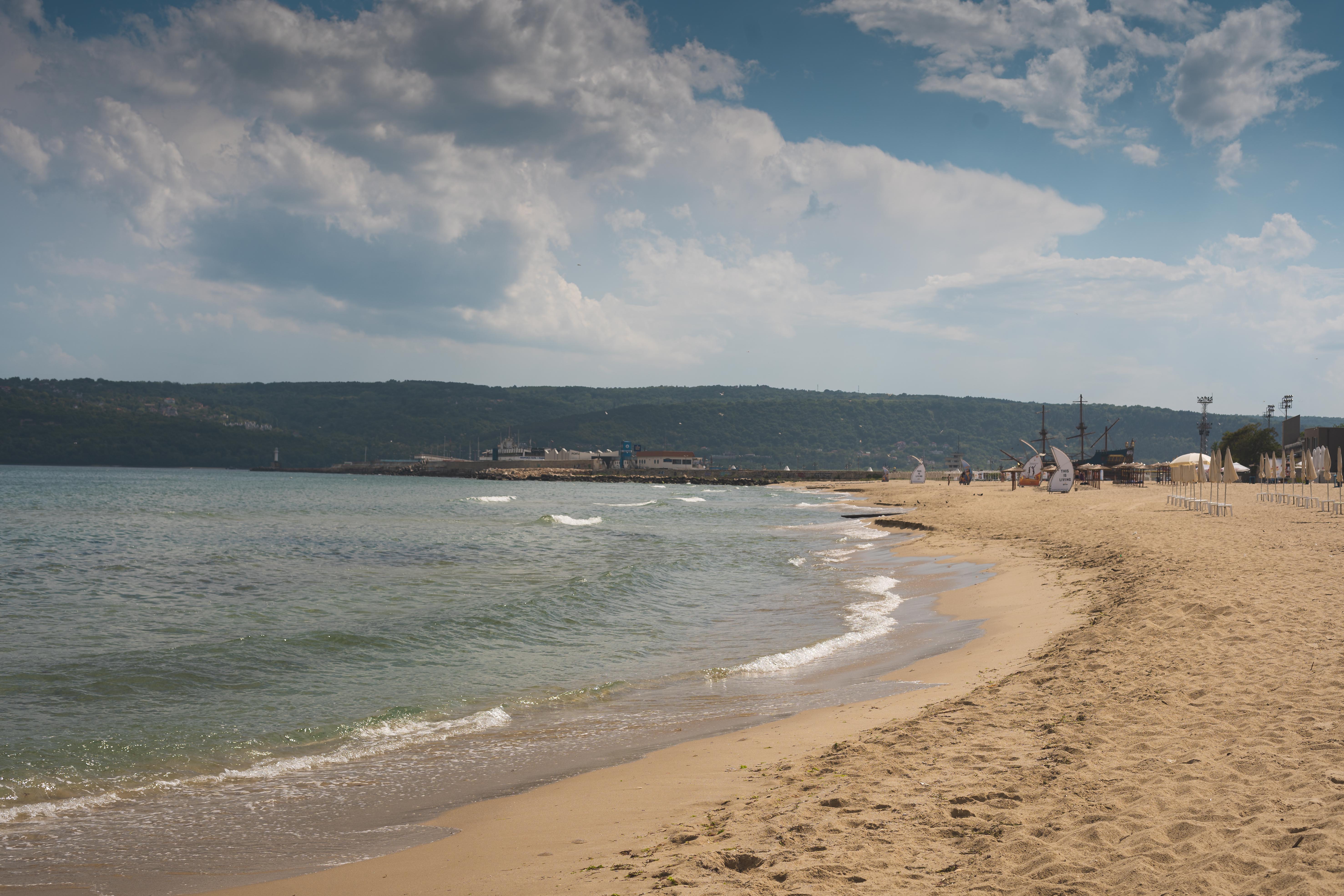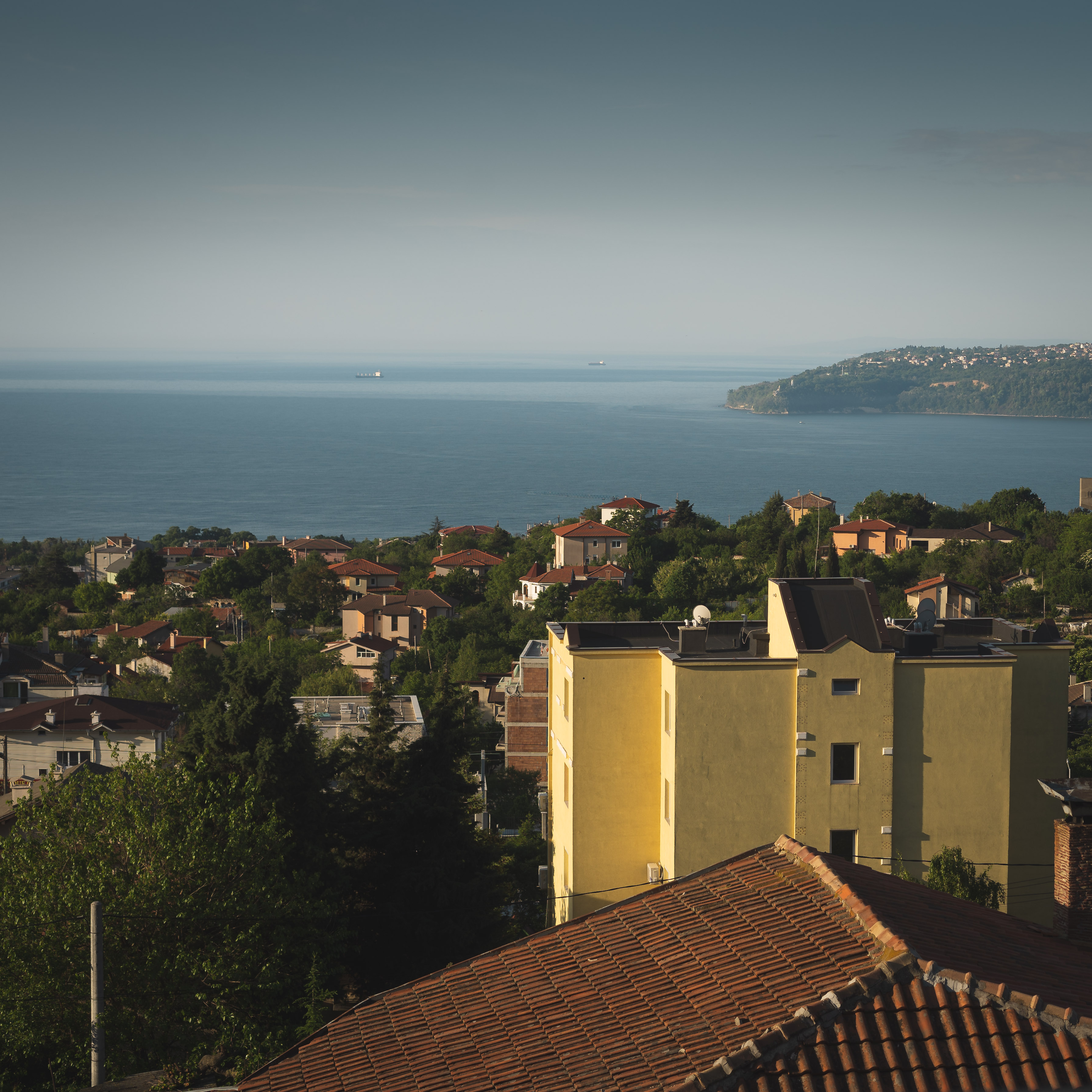 And then, after two great days in Varna, the time has come to put the bike aside for two weeks and get on a train. In Constanta I decided to go back to Switzerland for one week and take the last chance to do that by train, cause I want to avoid flights if possible. In the last hostel I had enough time to go through all my gear and chose everything I didn't actually need that much in the last months of touring. So, in the end, I had a filled 4kg dry bag full of things ready to be sent home. As the price to send the bag home with an insurance was almost the same amount as for the train tickets to Switzerland and back, it was clear what I'm going to do. I took the chance to bring it home myself and visit my girlfriend, family and friends.
From Varna I took two trains to Bucharest where I was really happy to meet Simon again, who studied in the Romanian capital and invited me to stay a night. Two night-trains and 42 hours later I arrived in my hometown Bern.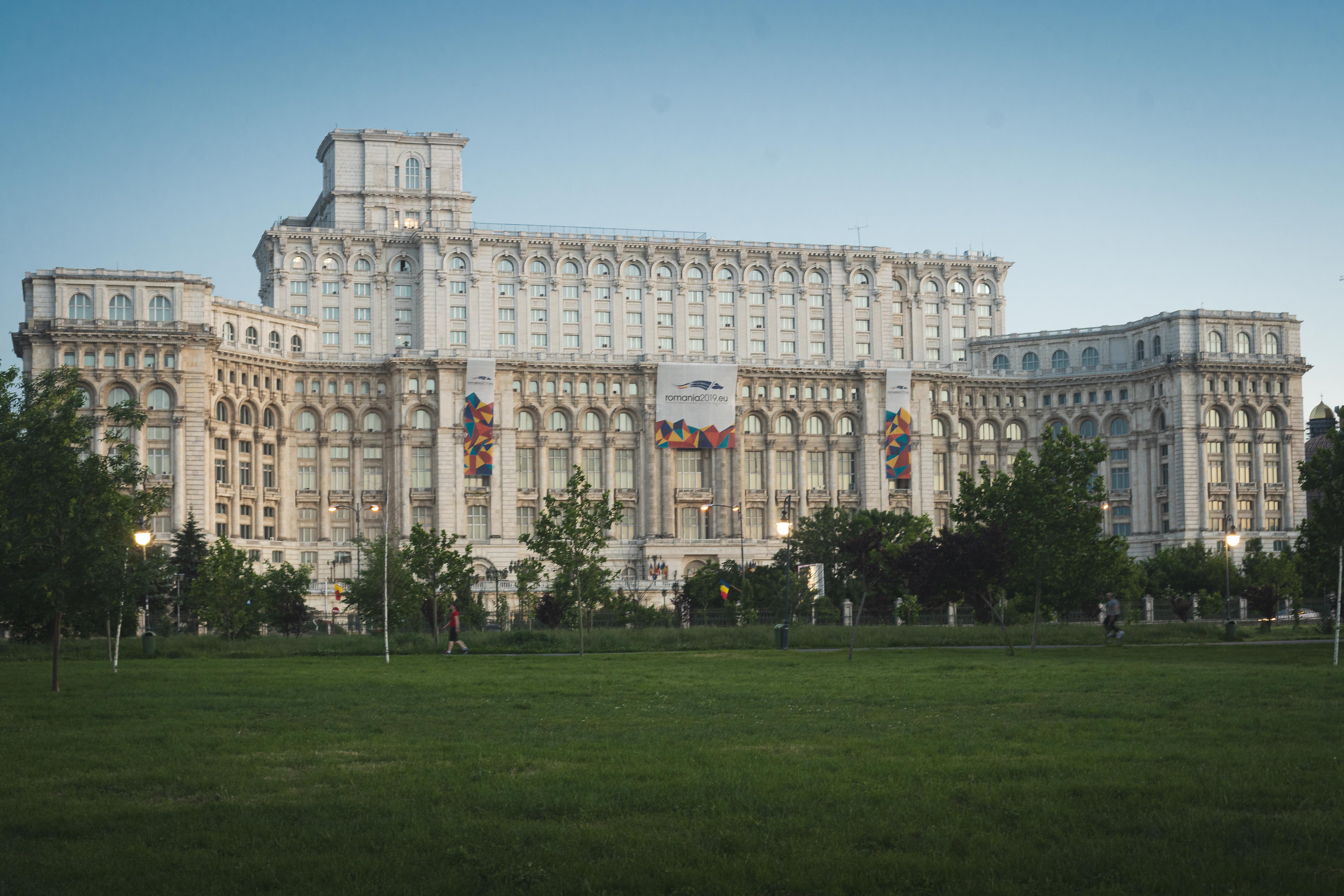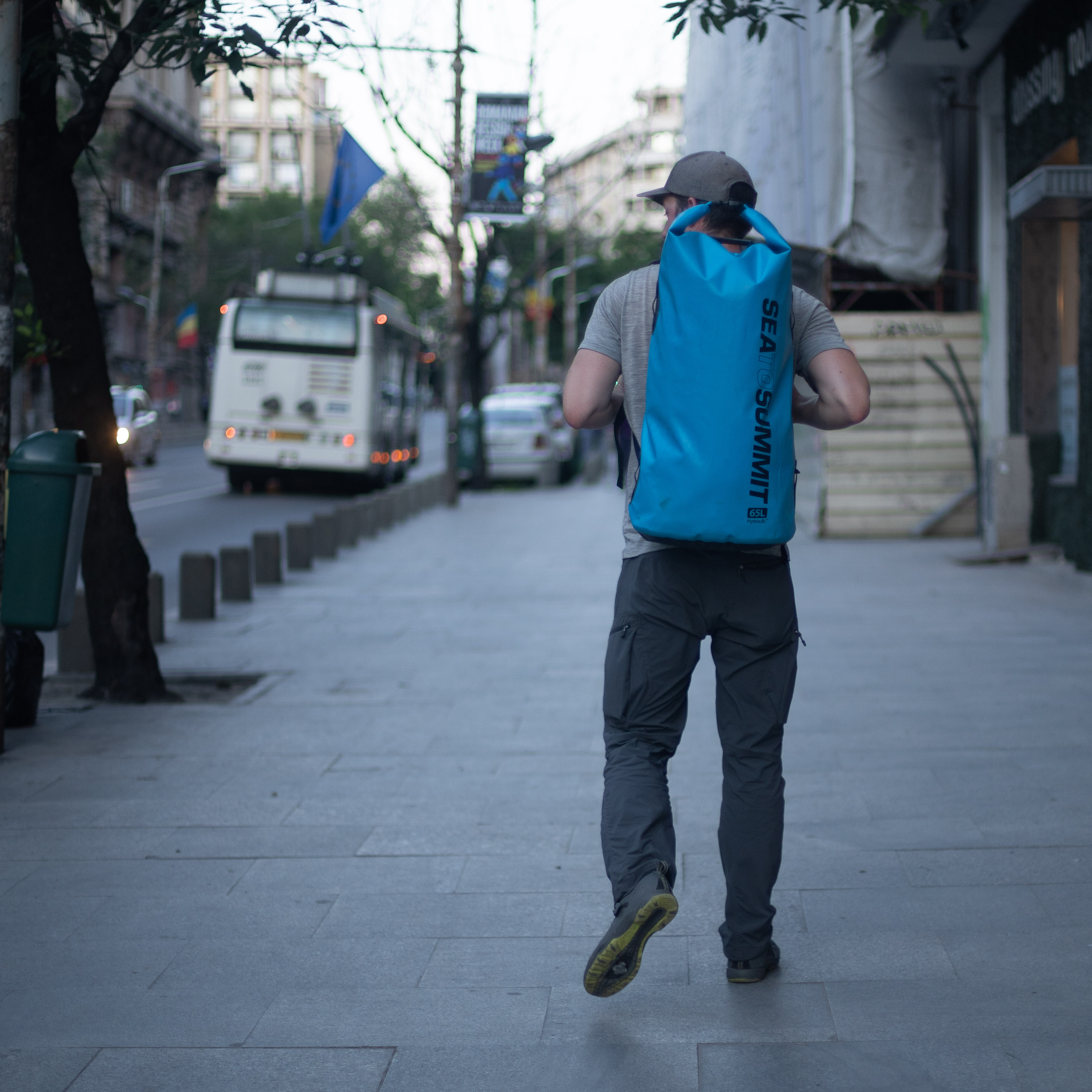 this one week passed as in a flash and 3 days return I was already back in Varna, having a glass of Bulgarian rakia in hand and toasting with Ivan and his family. It was a refreshing time-out from the journey, being able to spend time with my girlfriend, friends and relatives, nevertheless, it was the right decision just staying for a week. Otherwise it would have been hard to leave home again.
After sitting on the bike again and 5 minutes of pedalling I once again noticed how much I love cycling! Full of motivation I cycled off towards Burgas, my last town before heading for the Turkish border. Together with Burgas, It was also time to say goodbye to the black sea the next morning. I started pedalling around 05:00 o'clock, as a long and challenging day awaited me. The goal was to cross into Turkey that day and finding a place to sleep in the first bigger city. If I reached my goal, you'll read about in the next one! Only that much: It should be on of the toughest and most special days on this trip so far!
Until next one!
Fabian
Special thanks to all of you for being part of my journey:
Simon, Romana, Sam, Florina, Marita, Ivan, Ivo, Vernera, Daniel, Johnson and Adi