When I decided to take Ukraine to my route, I had already read some travel reports from other cycle tourers and their experiences through Ukraine. My intention was to cycle through the carpathian mountains, not in Romania like most of the people do, but in the country which offers a even bigger contrast from a cultural point of view. Although I cycled Ukraine, my experiences only cover a small part of the country, the south-western region. Regarding the area, Ukraine is the biggest country in European soil and I only cycled through 3 of 15 districts.
My first look at Ukraine was at the border stone in Lekárovce at an alleged border crossing, which of course, was not! I was counting too much on the Maps.Me Navigation, which lead me to this point. So instead of crossing the border into Ukraine, I had to explain myself to the Slovak border-patrol, which appeared after only a few minutes.
The result: 
Instead of cycling north the last 5km to Uzghorod, it ended with a 30km detour towards south. This way a 105km leg turned into a 135km day and as a reward there was a strong headwind from the south. Arrived at the "official" border crossing, it were the custom officers which helped to improve my bad mood. 
As I asked the Slovak officer "can I pass?!", he nodded, so I walked by, followed by a loud "PASSPORT!". The Ukrainian officer however looked out of the window down to my bicycle and asked "from Switzerland to Ukraine with bicycle? NO!!". When I smiled and answered with "yes", he shook his head, said "Crazy..Crazy!" And stamped my passport.
In Uzghorod I unloaded my bike and luggage at the hostel, went to the nearest Pizzeria and treated myself with a 40cm Pizza and a big beer, which was exactly what I needed at this time. After I demanded the bill and paid a total of 4.50.- Euros, I definitely knew I arrived in a new country.
Uzghorod was a rather small city with many young people, a pulsating market hall, diverse little coffee places and restaurants so as a busy but green riverside. In Uzhorod I took a day off to recover my tired legs, do some writing for the blog and to explore the city, taking some pictures and videos.[/penci_text_block][/vc_column][/vc_row]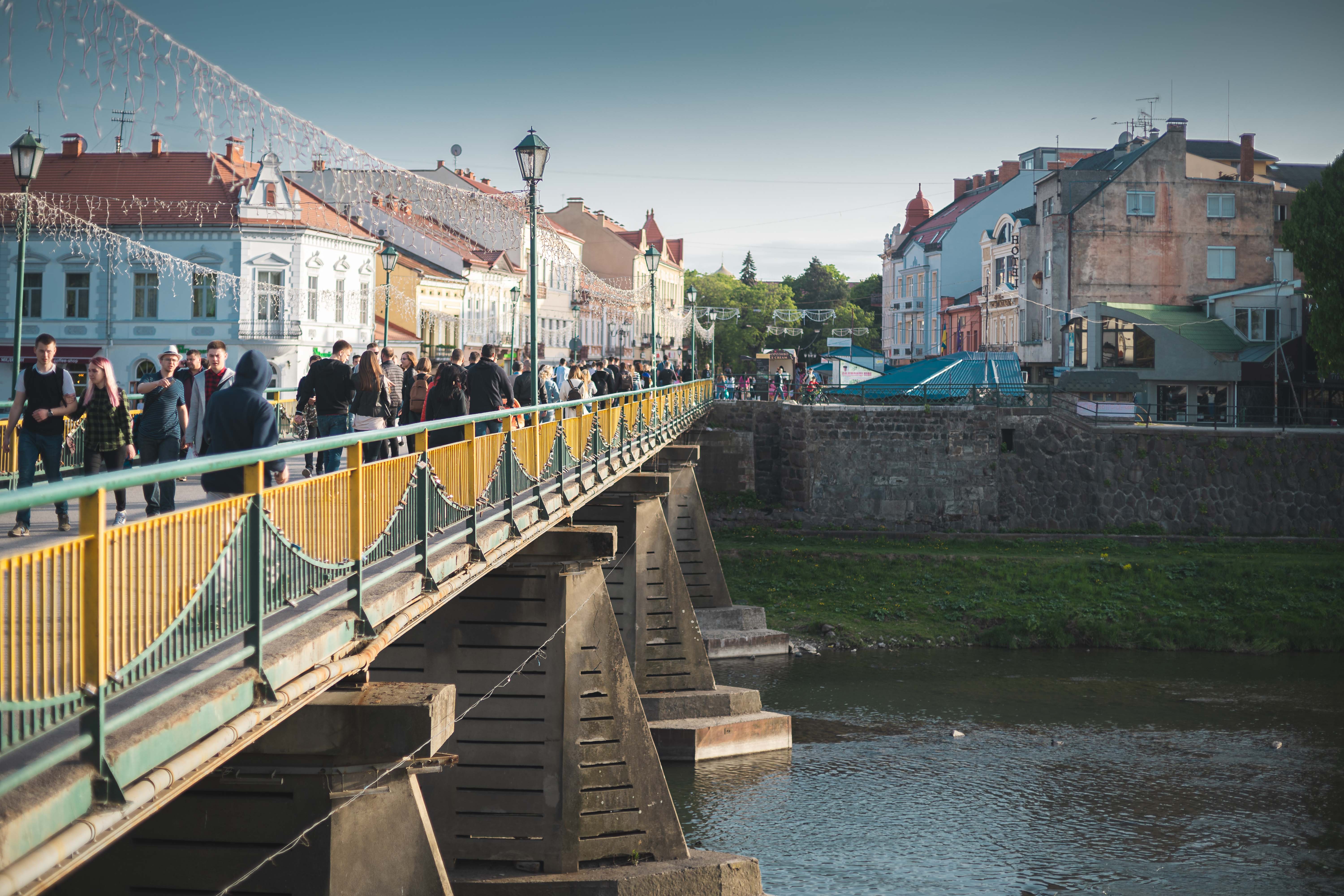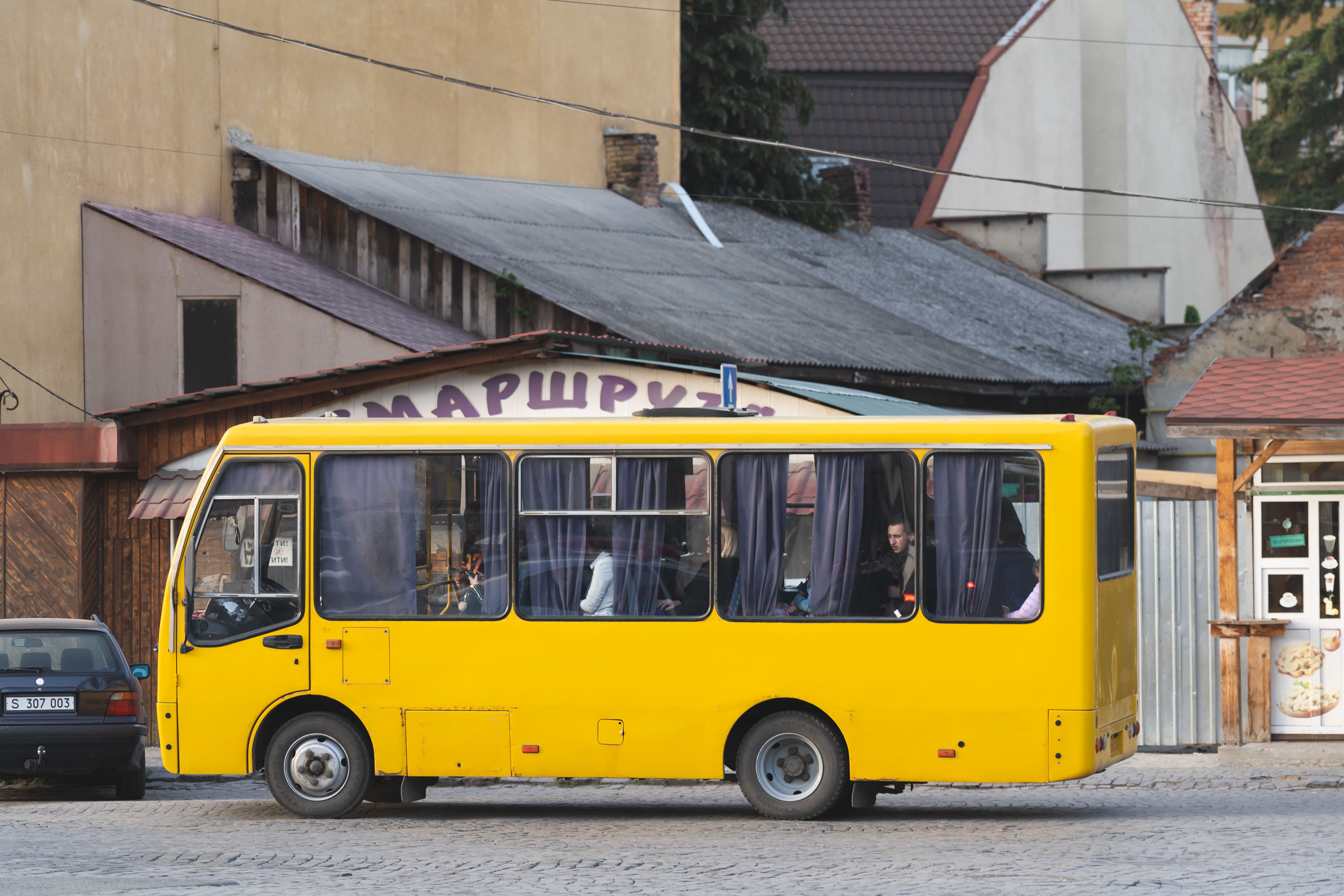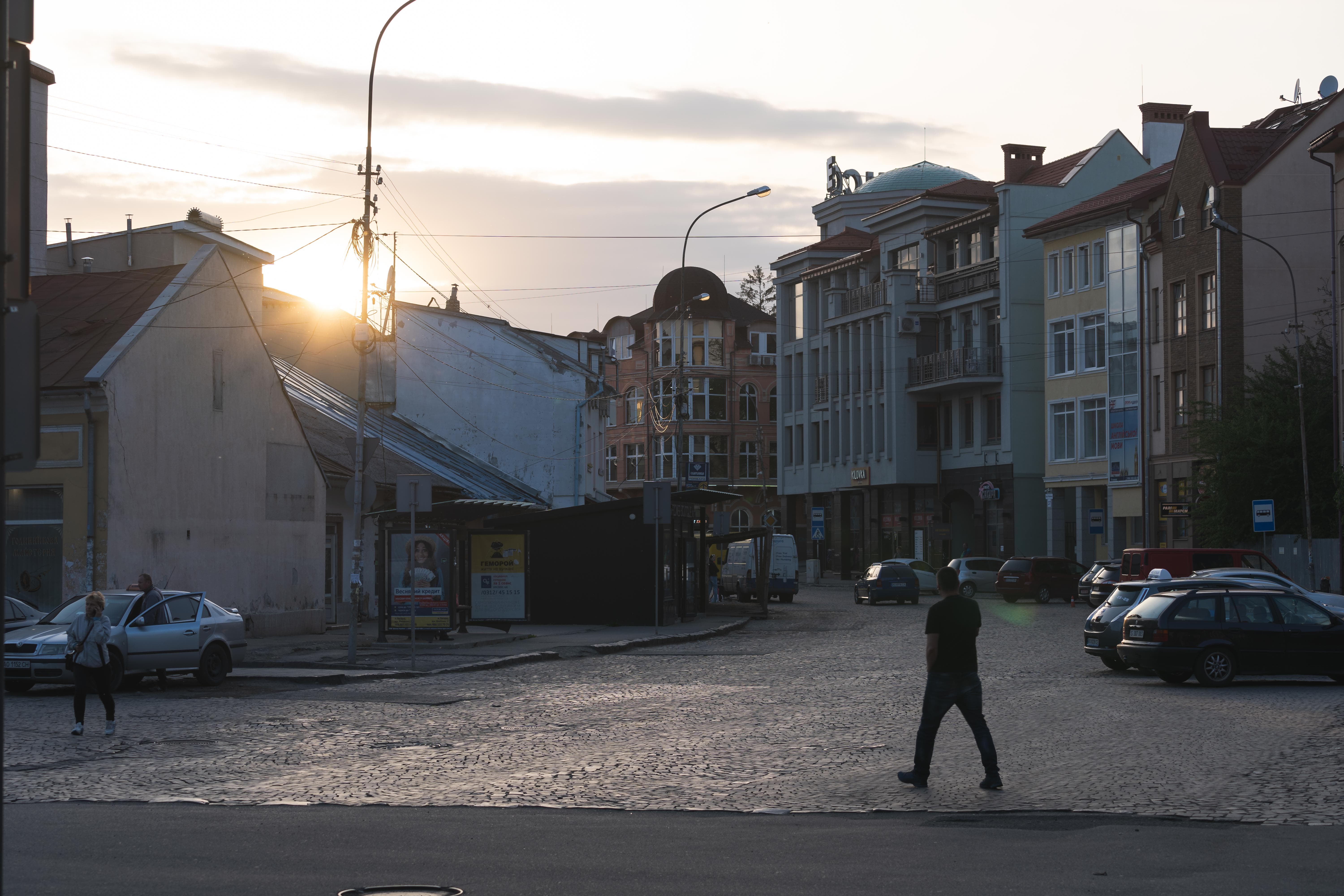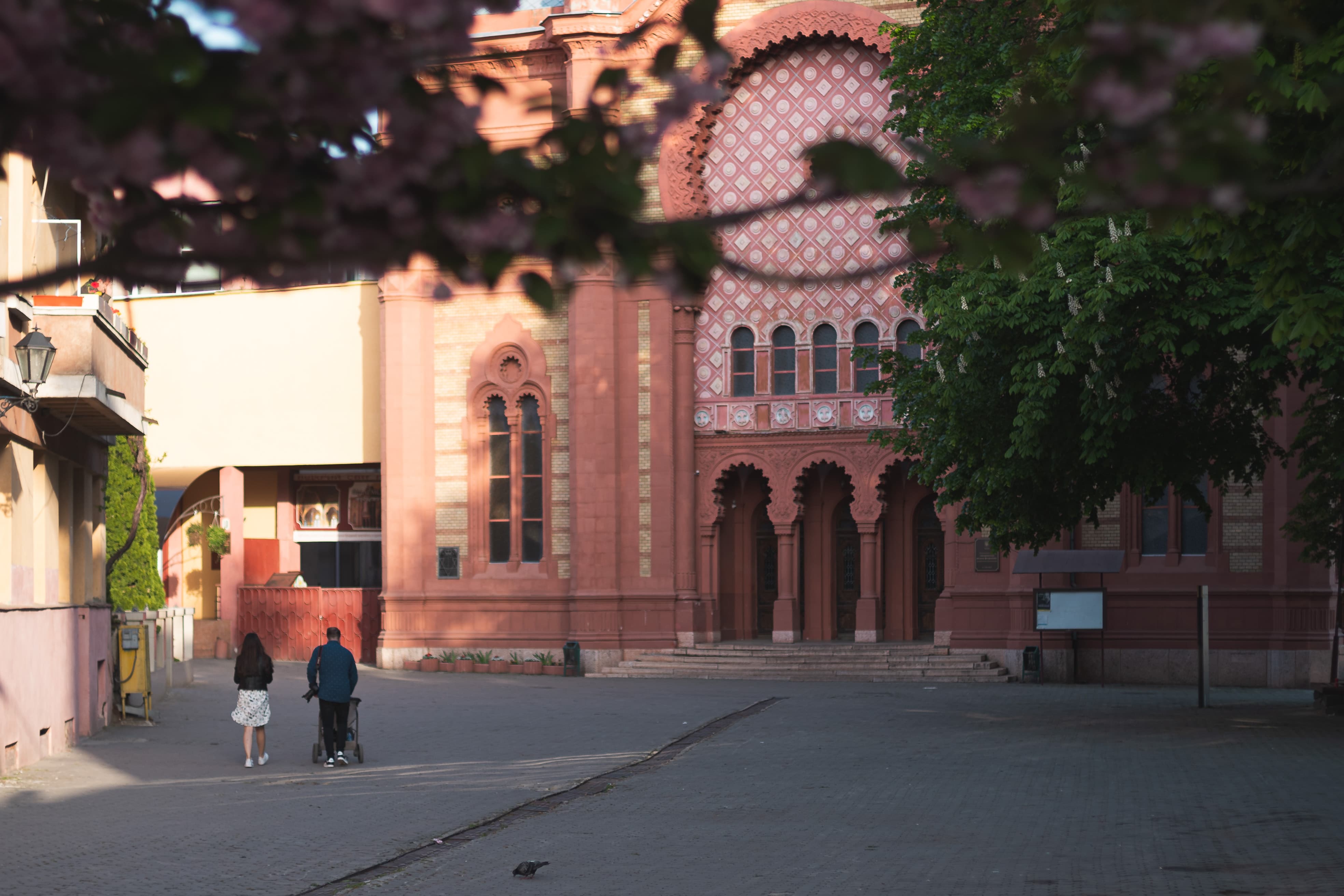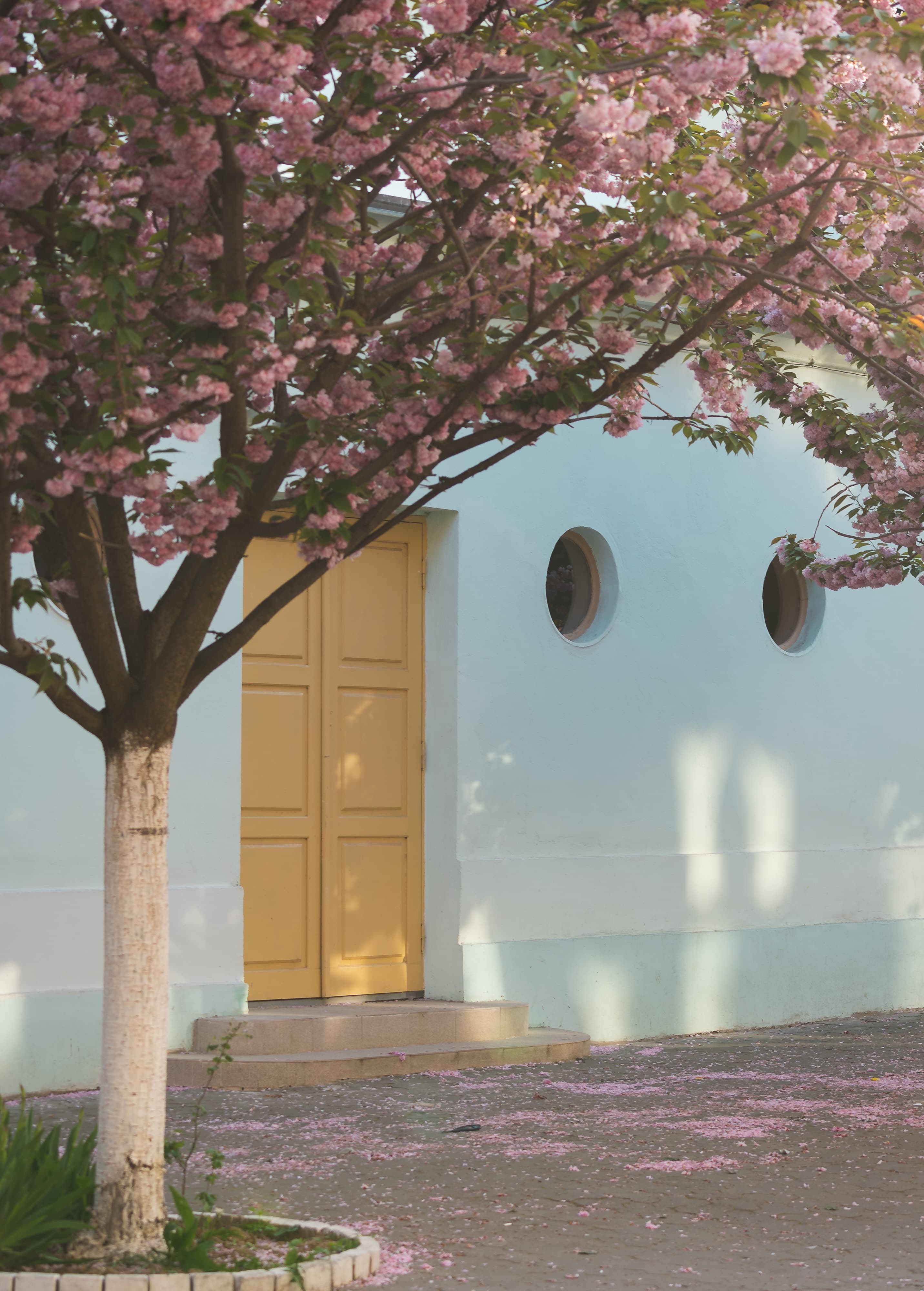 Ukrainian Carpathians
After that break I was excited to cycle again, mentally and physically ready for the Carpathian mountains and the upcoming climbs through southern Ukraine. As soon as I had left the city, it was an up and down through smaller and larger valleys and roads seared with potholes. Modern and shiny western cars were replaced by old and rusty soviet cars, roaring, heavily loaded and stinky trucks or even horse-carriages. What still stayed the same were the old, obsolete bus stations, which I happily used for a shady lunch break.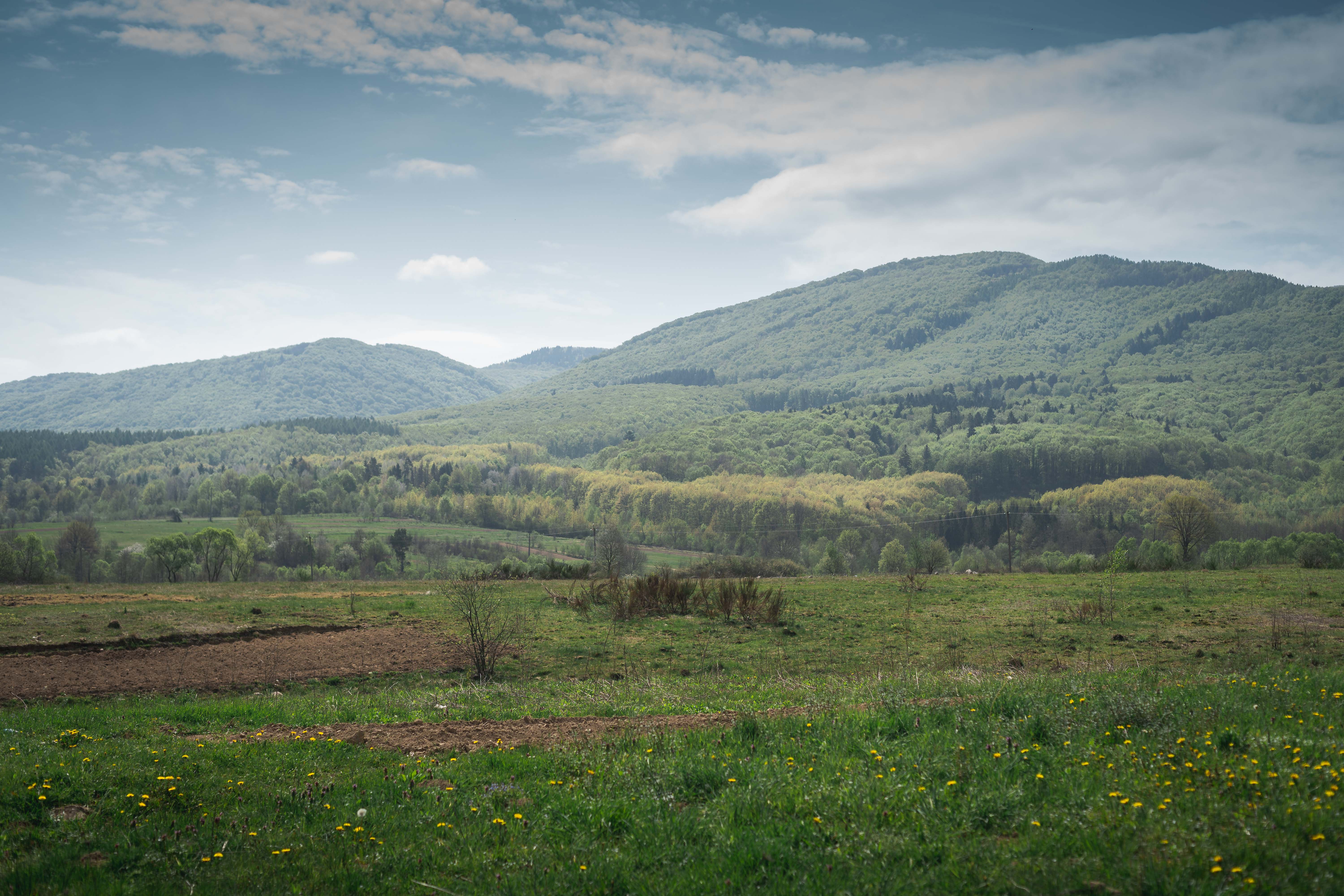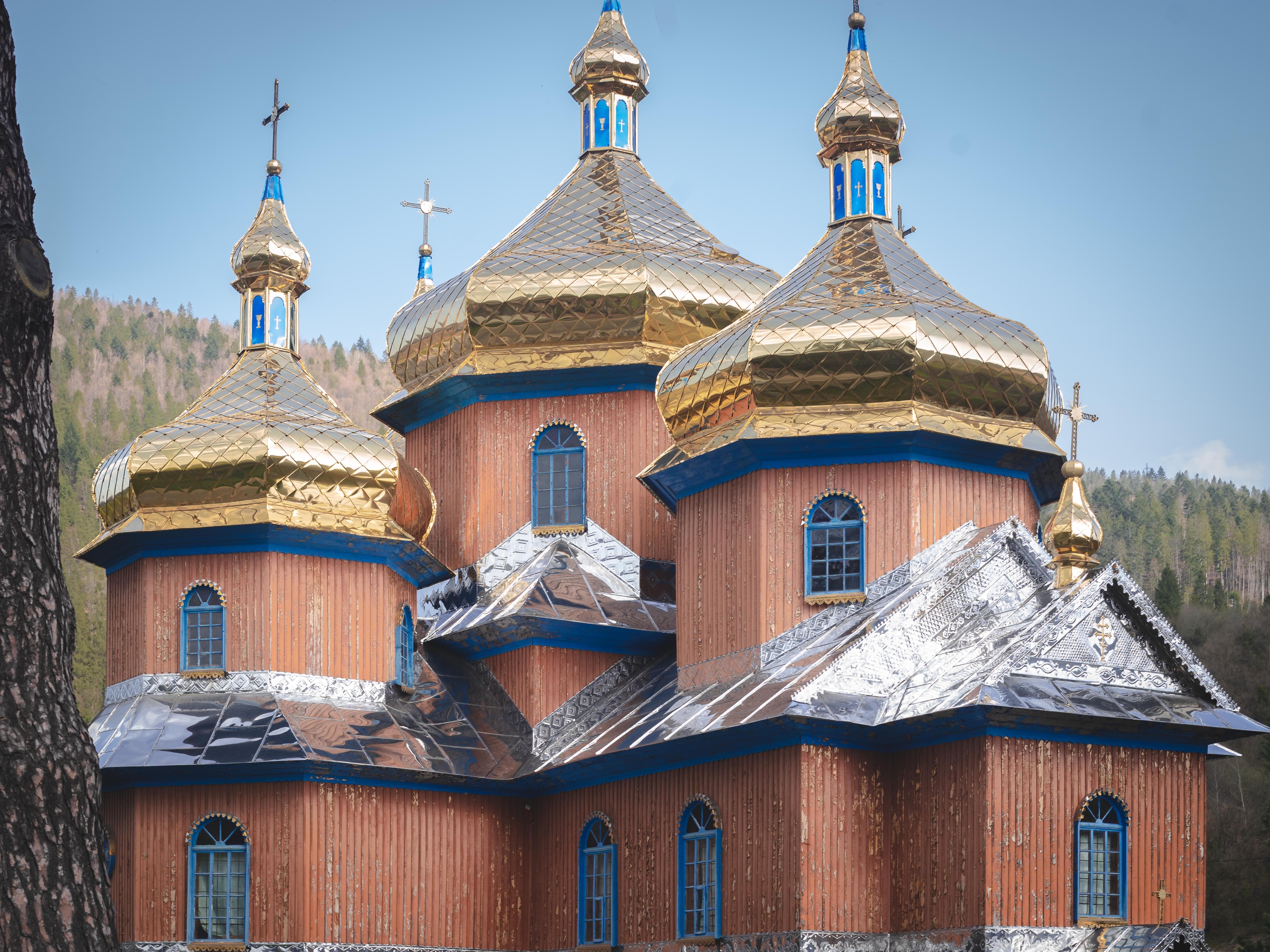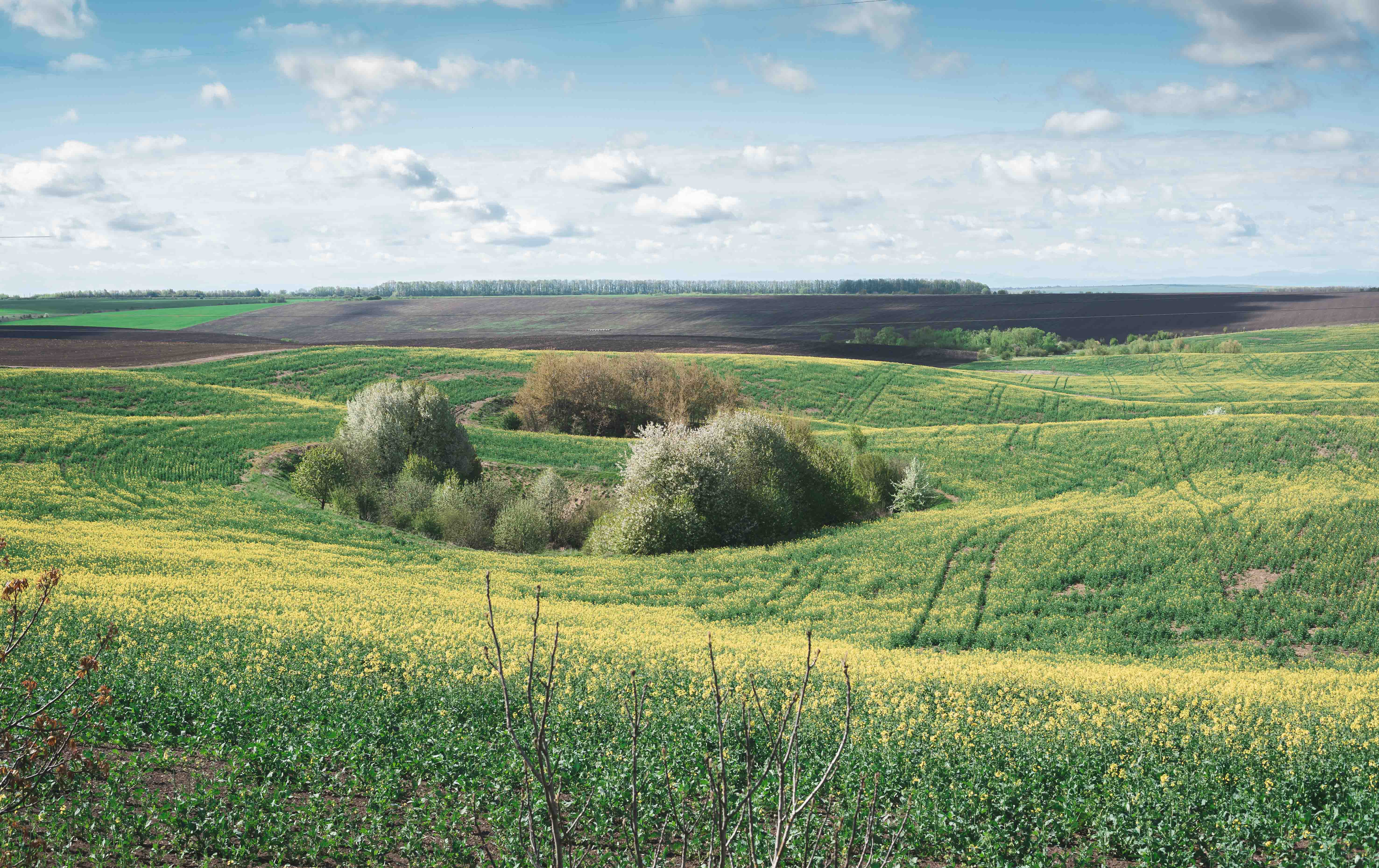 Although it wasn't fun cycling on such streets, there wasn't that much traffic at this time, the cars couldn't drive fast cause of the terrible roads and all the potholes have been kind of an alarm system, warning me from arriving vehicles.
When there suddenly have been more and more "Chalet" – similar houses and big advertising panels for Hotels, I landed in Poliana, From far away I could recognize an approximately 100m wide and 500m long forest-aisle with a small ski lift, which seemed to be the ski resort of the place.
In Poliana I met Arthur, which kindly asked me if I need help when I was staring at my phone in the city center. He let me use the Wifi of his Gift-shop nearby and showed me Meadow on google maps where I could set up my tent for a night. This field seemed to be a popular place of the young people from the city. More and more couples arrived to hang around, drinking some beers or even washing their cars at the nearby stream. Because it was the only option in the area I decided to stay, cooked some pasta and waited for the dark before I was putting my tent.
Unfortunately there were still some people coming by when it was completely dark already, seeing my somewhat hidden tent. Something I normally always do while wild-camping is to do the effort and make sure nobody can find me or spot my tent. Since this was not the case that evening, this night and camp was definitely the most uncomfortable on this trip so far.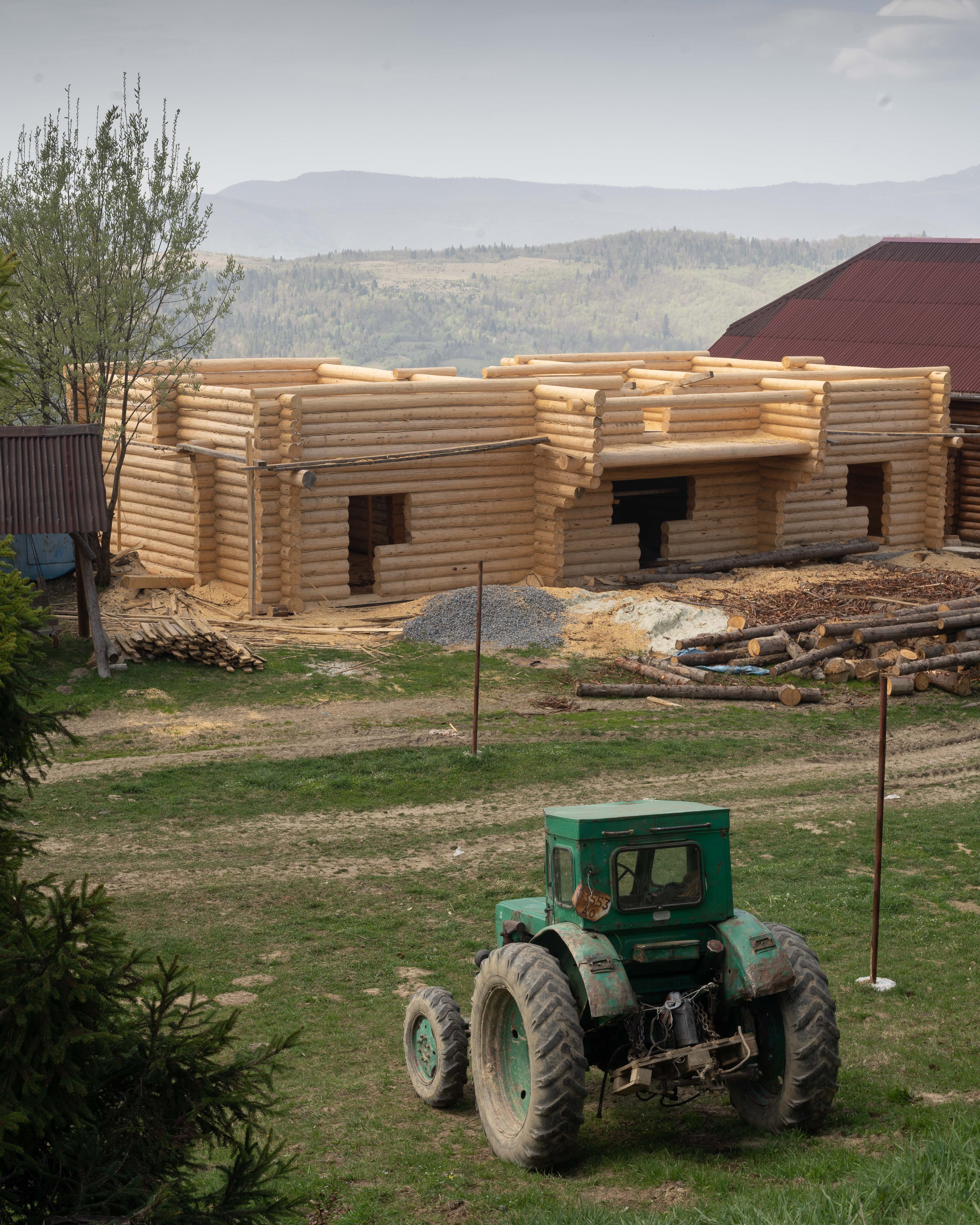 The following few days turned out as the toughest and most challenging so far on this journey, physically so as mentally. Here it was, my Ukrainian Carpathian-mountain challenge, a climb to 1100 meters. What is neither a problem nor a big challenge usually, will be a different thing if the paving doesn't fit to the used vehicle. People in the last few villages stared at me as if I was the first person they've seen and half an hour later, I found myself on serpentines with gravel and stones in the size of tennis balls.
When I arrived at the top, I was physically exhausted but also a great relief. The success of this day was not the top of the pass but much more about not giving up and turning back on the first few hundred meters, as the road became really bad already. One of the reasons I'm doing this trip is to face hard challenges and situations far away from the comfort zone. The crossing of the Veretsky pass in the Ukrainian Carpathian mountains was definitely one for this category.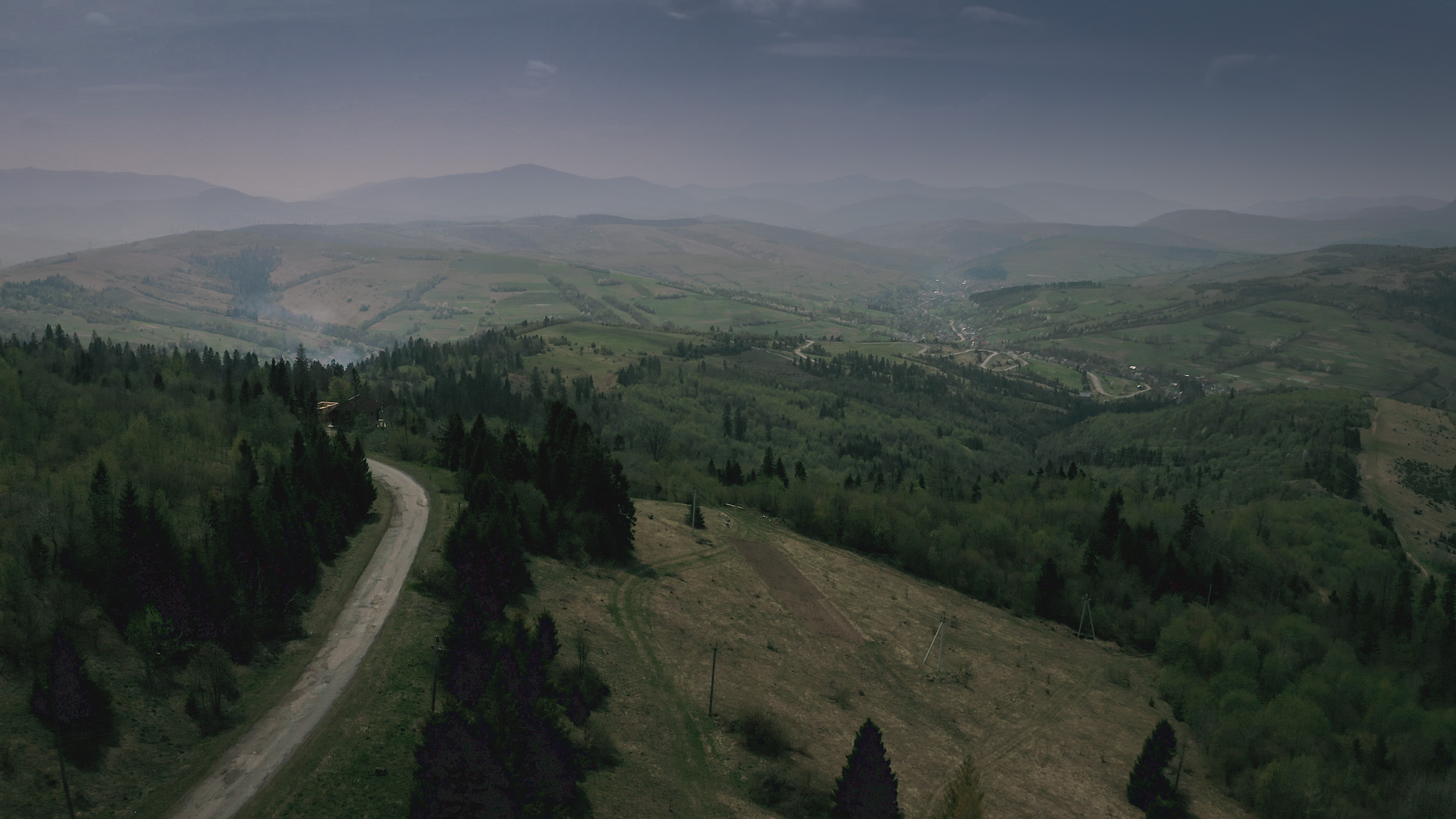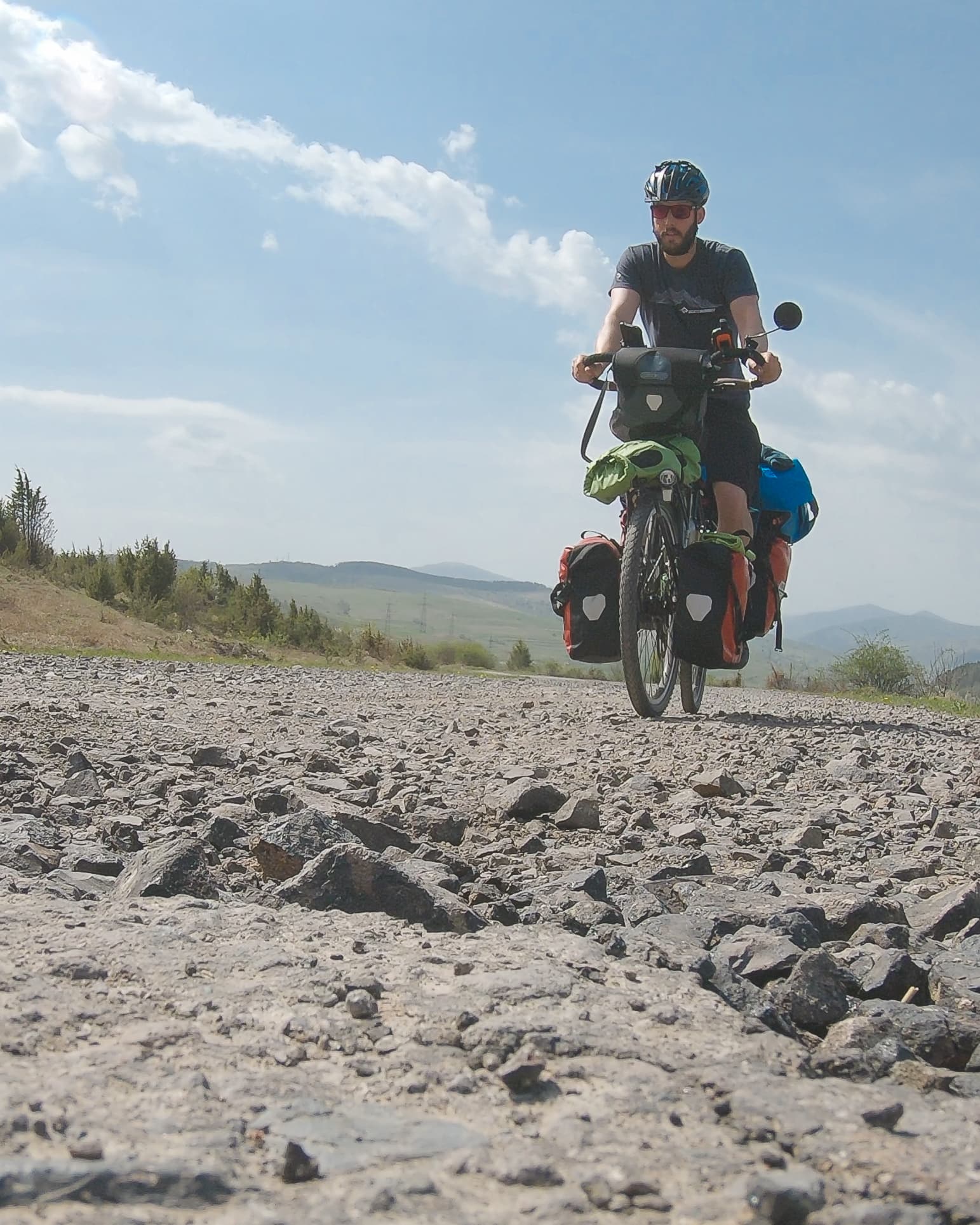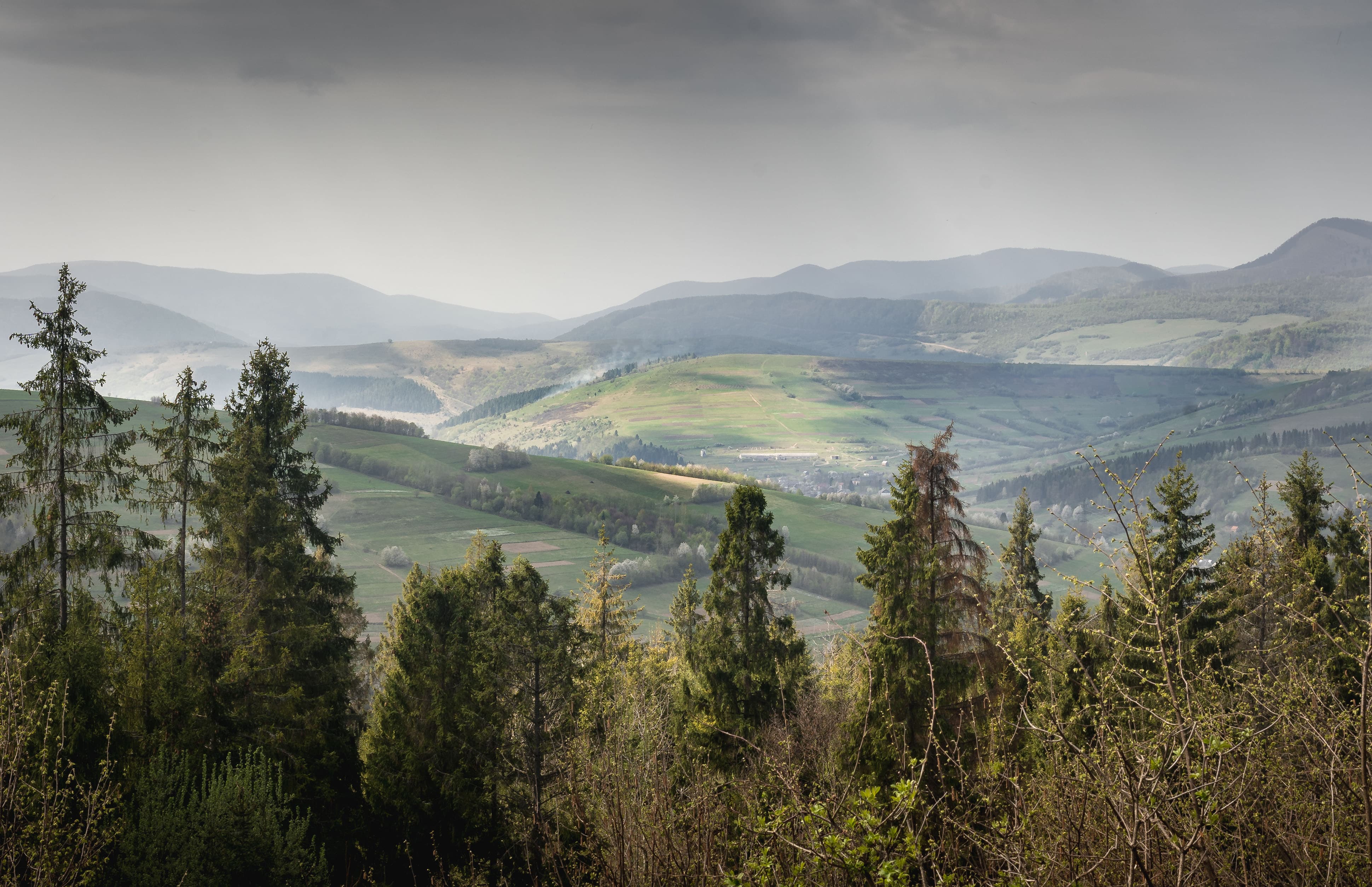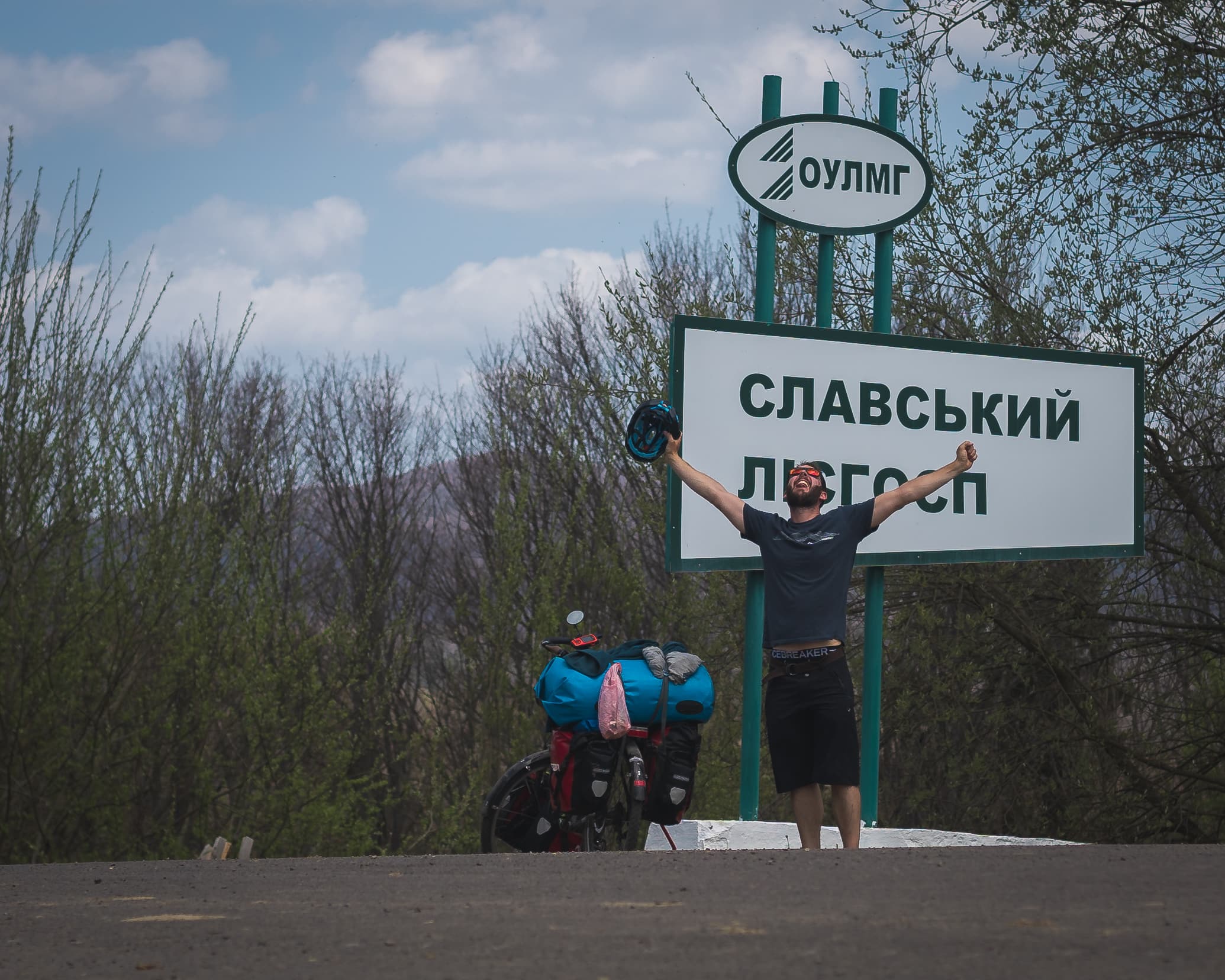 The day after I was enjoying an almost 40km long descent down from the mountains, through an endless and beautiful scenic valley on a perfectly paved main road to Ivano Frankivsk. There I had a day off to get some rest, editing some pictures and drinking vodka with co-workers from the hostel.
The next few days were rather unspectacular. The weather was pretty bad at this time with a lot of wind, rain and thunderstorms, so I decided to take the main road and do a 130km+ day to reach the city of Chernivtsi near the border to Romania and Moldova. This last stretch through Ukraine was by far the most stressful cycling I ever did! There were tons of Trucks and Cars driving like crazy sometimes. Cause there was no hard shoulder but therefore a lot of potholes, I was always switching between looking down to the street and checking my rearview mirror for the next car coming from behind.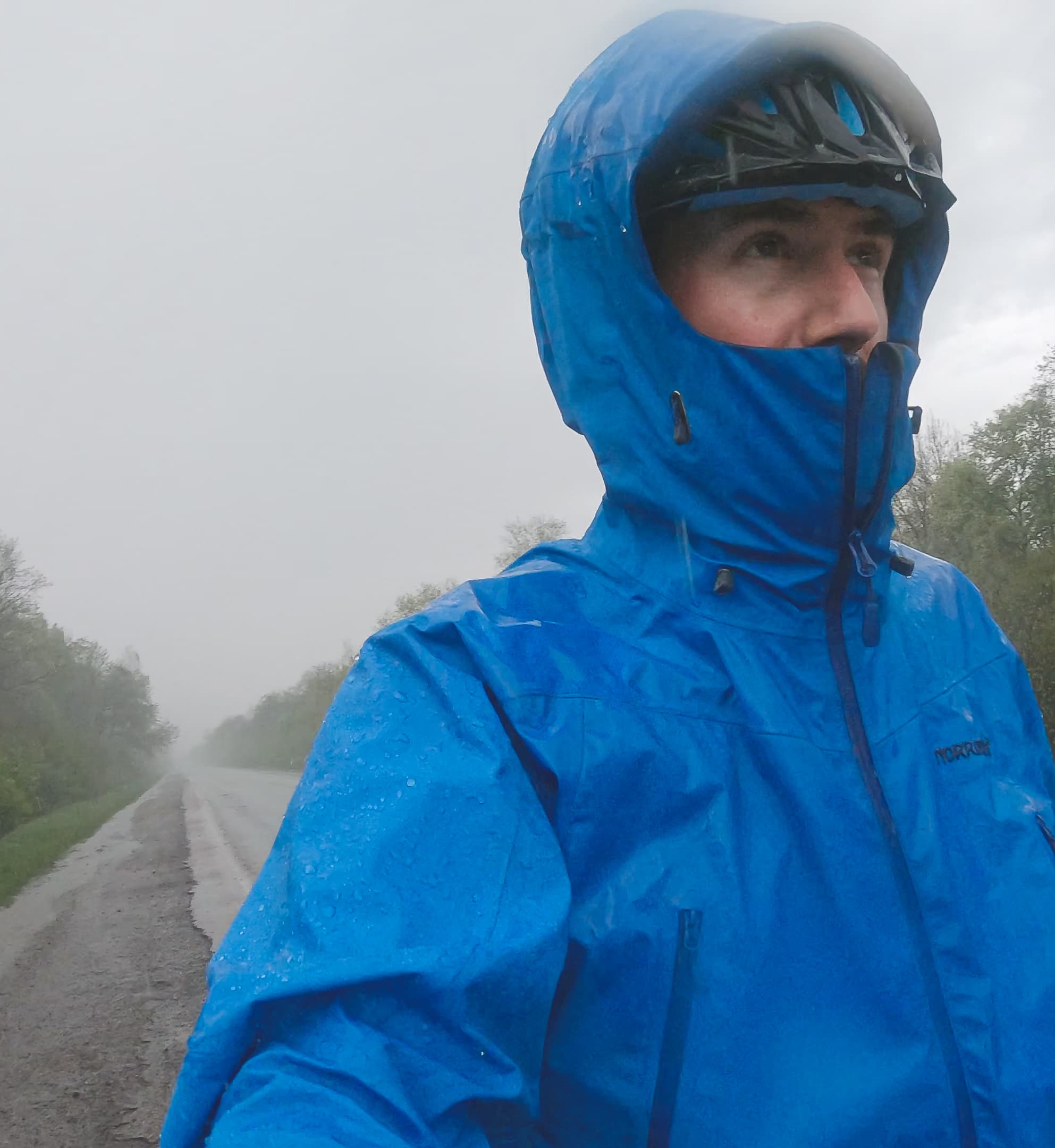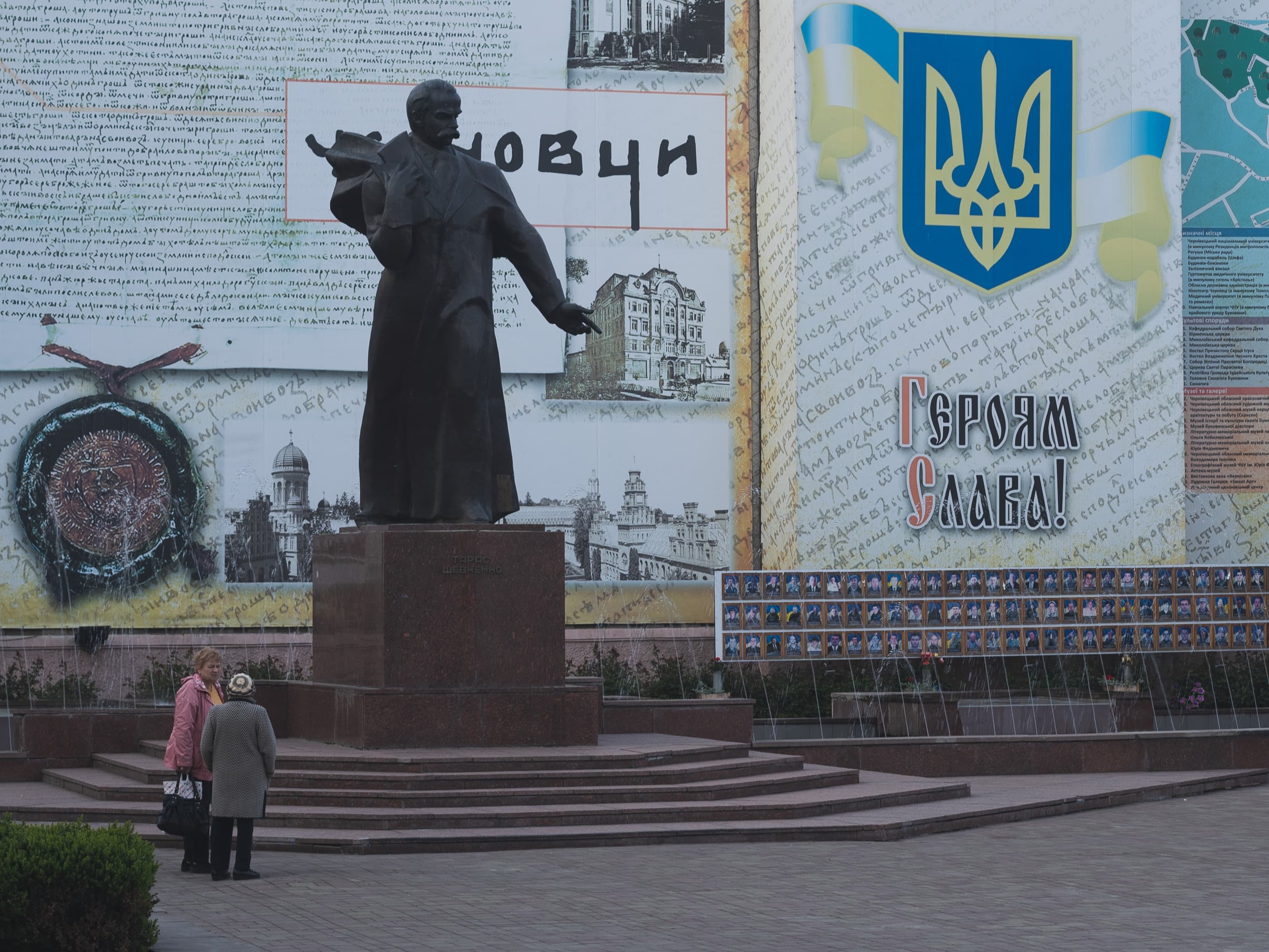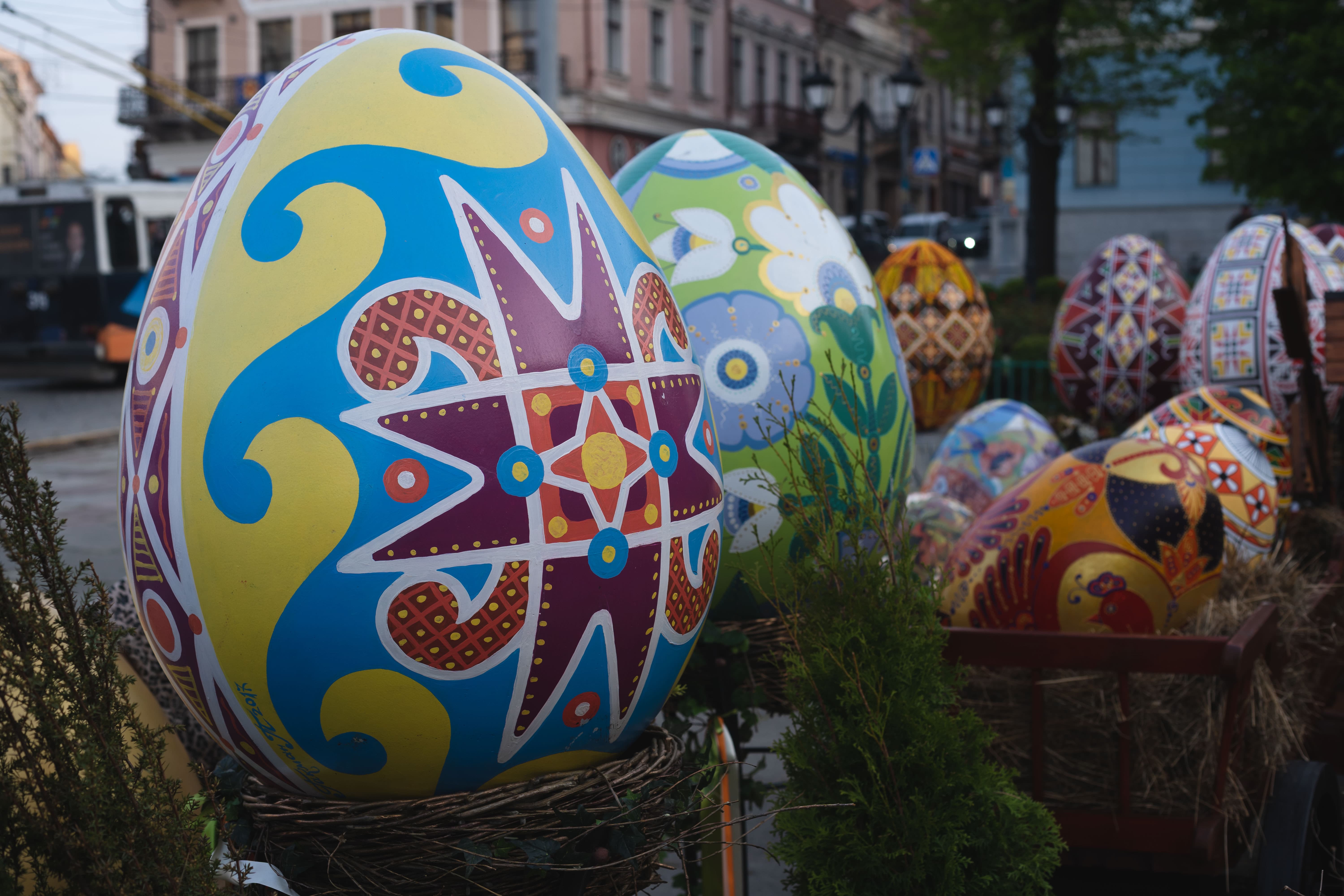 Chernivtsi itself was a great city which I really enjoyed. The centre was rather small and there have been a lot of young people who spoke English so as a lot of hip coffee shops or restaurants. I spent the days preparing my route through Romania and eating a lot of traditional Ukrainian food.
Ukraine was an experience! Sometimes definitely not an easy one with a lot of challenges to go through. Nevertheless, I absolutely do not regret it to have been there! I went through some fantastic Landscapes and learned about another culture and also a lot about myself.
Until the next one!
Fabian
Special thanks to all of you for being part of my journey:
Denys, Bogdan, Lesya and Maria