Bicycle touring Turkey, a long-awaited dream came true!
Turkey, from the beginning, was one of the countries I was looking forward to the most. I was not only awaiting the tasty Turkish food or the Turkish hospitality I had heard a lot of good things about beforehand. It was also about reaching the last country on the European continent and reaching Asia by pure pedal power.
As I already traveled almost all of the Balkans by Bus / Train a few years before and since I haven't been to Greece yet, everything south/south-east of Bulgaria was new territory for me. Despite the big anticipation and before I stood on Turkish soil, I had to earn the crossing to Turkey, with a long and tough day on the bike.
CHRONOLOGY
Everything that is written in this or future blog posts happened a year earlier, at about the same time of the year, on my bicycle world tour
An exhausting but incredible first day touring in Turkey
After I left Burgas and the black sea in the early morning of the 7.6.2019, I cycled south along the "E87" towards the mountains and Malko Tarnowo, the last city before the Bulgarian / Turkish border.[/vc_column_text][/vc_column][/vc_row]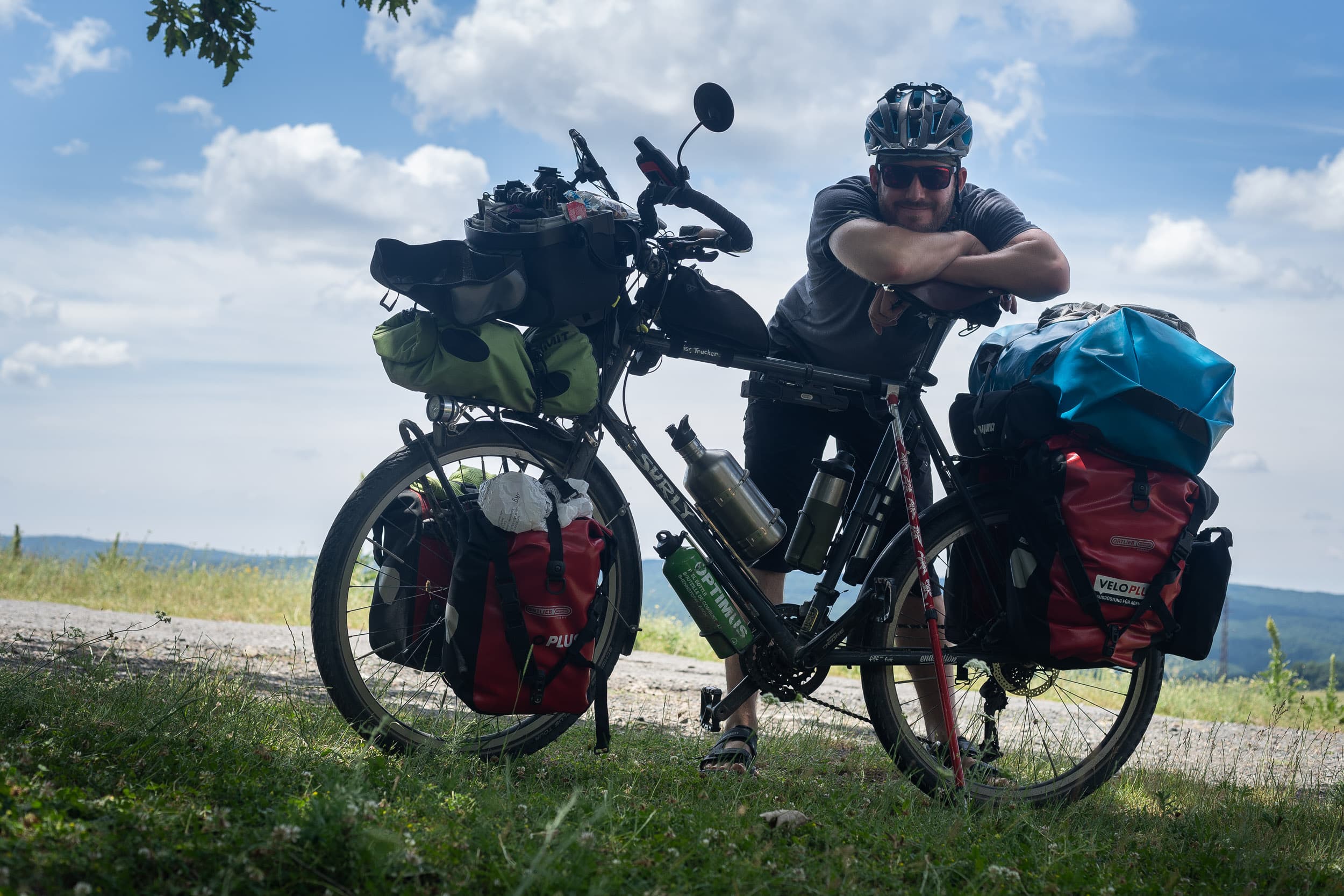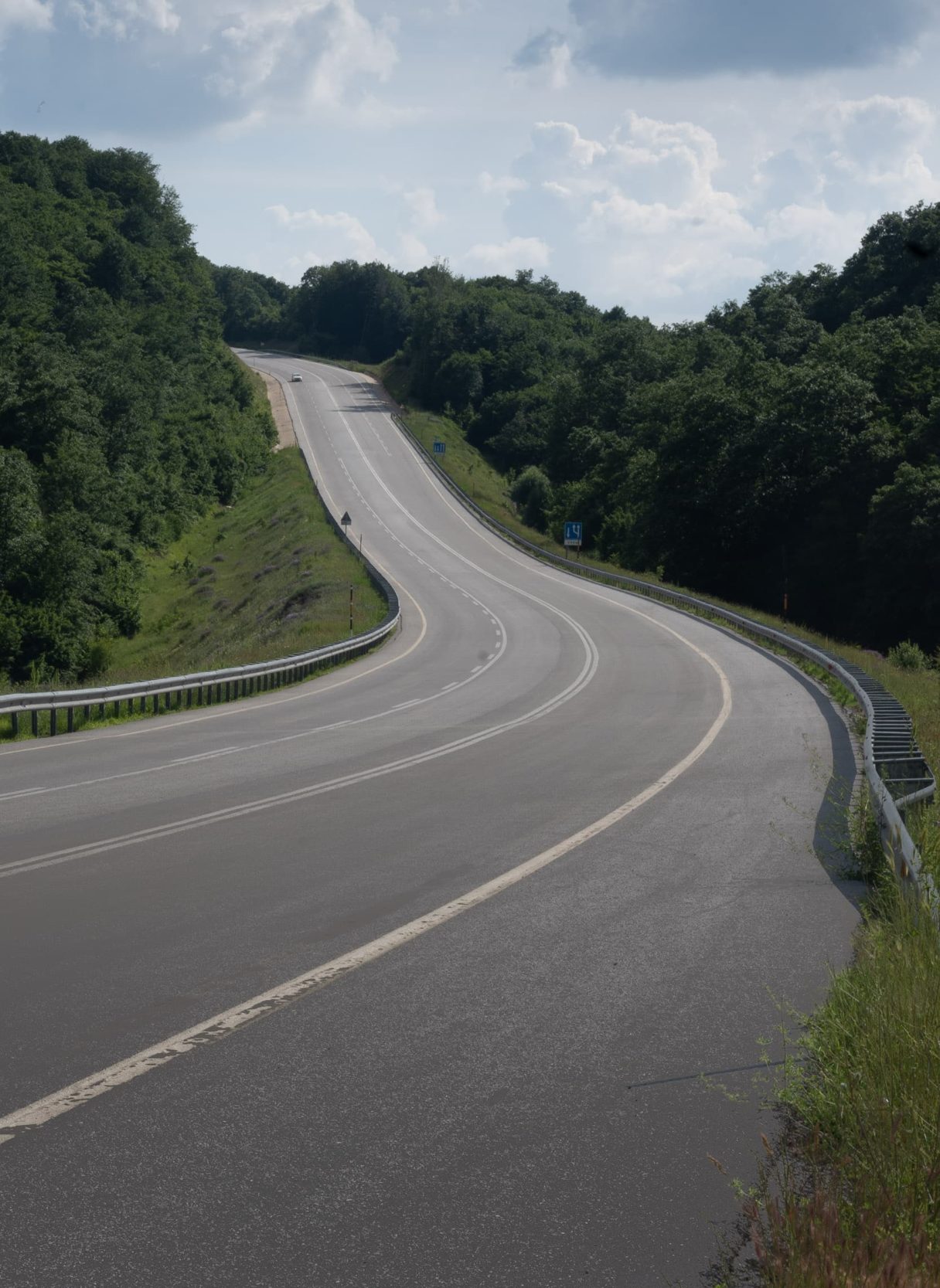 The more hours went by, the hotter and more humid it got. Just after midday I was completely drenched in sweat and finally hauled my 70kg bicycle up to the border crossing, which was on top of the mountain pass. There I also met the older five Belgian men again, who overtook me with their light bikes on the way up.
The border crossing itself was quicker than I thought. After a couple of incredulous looks by the Turkish customs officer, I was slowly rolling down on the Turkish side of the mountain. The assumption that I could now cycle all the way down on the other side to the next city, quickly turned out to be wrong. Some last short, but steep climbs needed all my reserves of strength and after a total of 124km and 1750 meters of altitude, I made it to my first Turkish city, Kırklareli.
On the way down to this city the landscape already changed a bit compared to Bulgaria and I got the first glimpse on how bicycle touring turkey may be the next days. There were way more conifers on the Turkish side, which left a great smell in the air. Now and then this smell changed and it smelled of grilled meat. Something that turned out quickly, is that the Turks love picnicking in nature. Everywhere in the forests along the highway, there were Turkish families having a bbq and grilling some Köfte (minced meatballs).
Shortly after my arrival in Kırklareli, I noticed what Turkish hospitality is all about. Families in passing cars slowed down to welcome me in their city and as I went off my bicycle next to the main mosque, a group of men in front of a tea house asked me to join them and take a seat at their table.
Before I was able to introduce myself, I already got a cup of çay (Turkish tea) and was given a huge bag of cherries from Umut, a bag of cherries I could hardly eat alone in the next few days. A few minutes later, still on the same table, I met Oguz. This generous man invited me for a fantastic meal in a restaurant, offered me to stay at his home and also invited me for a huge and typical Turkish breakfast the next morning.
In short, I couldn't have a better start of bicycle touring Turkey and I couldn't wait to experience and see more of this country the next few days.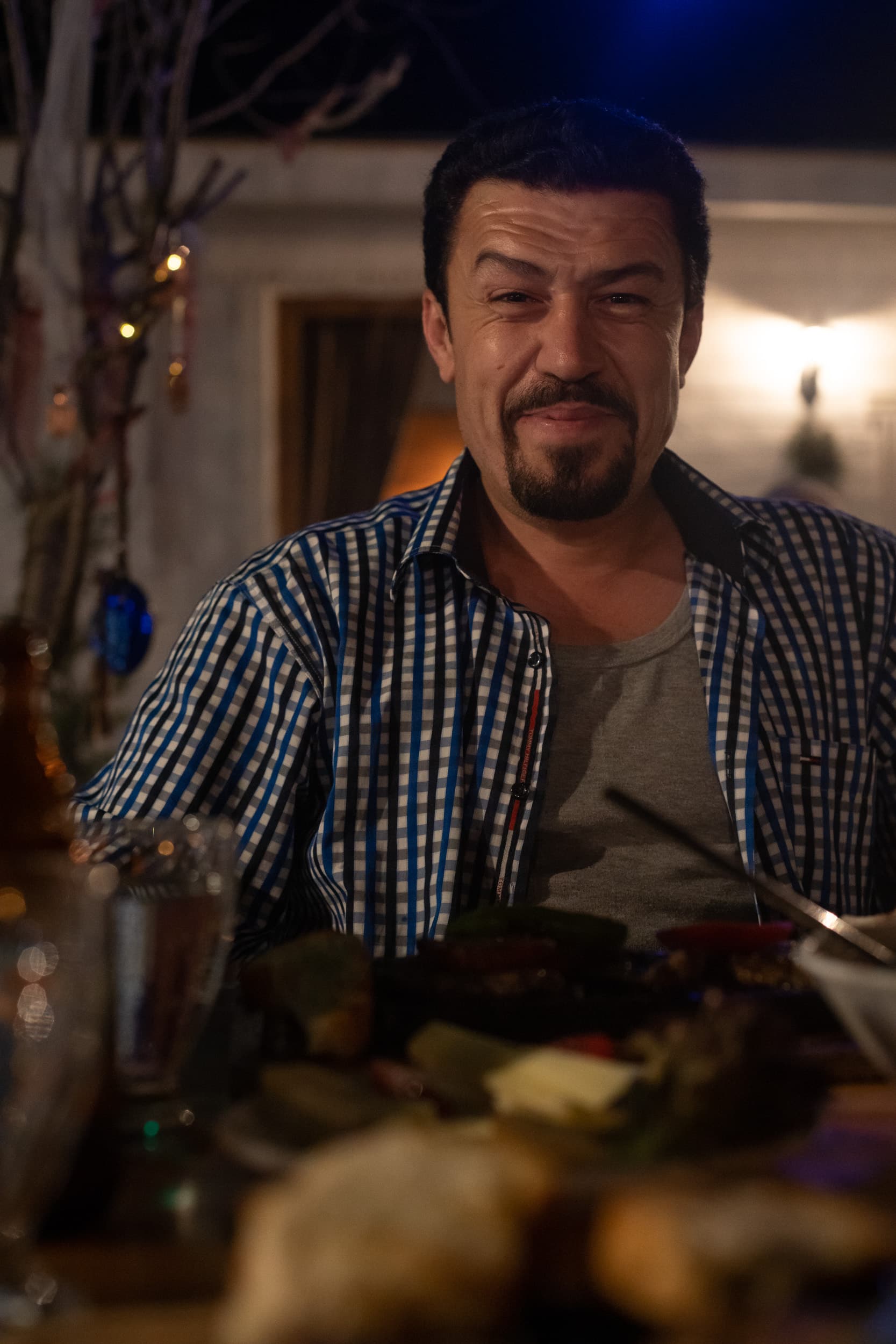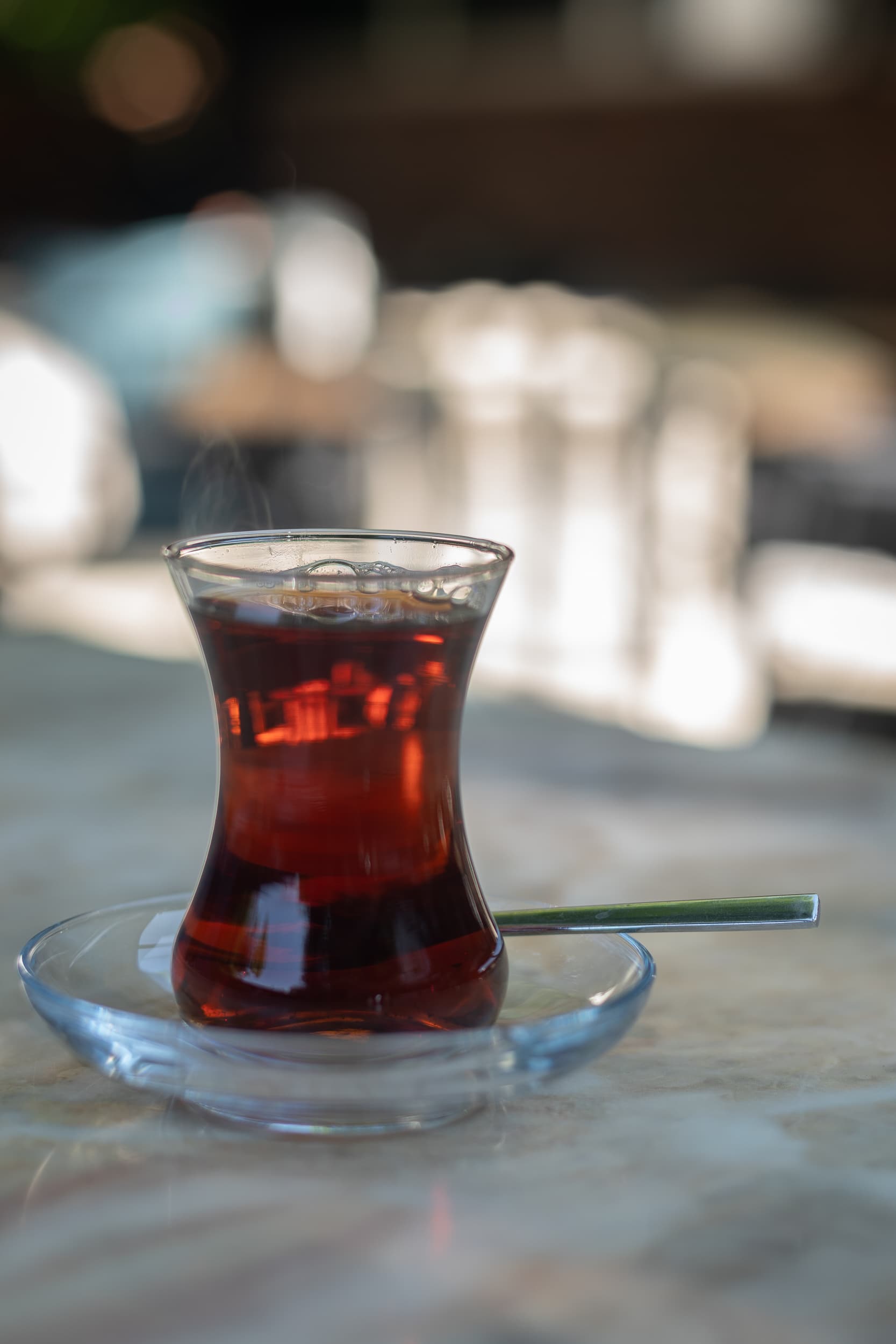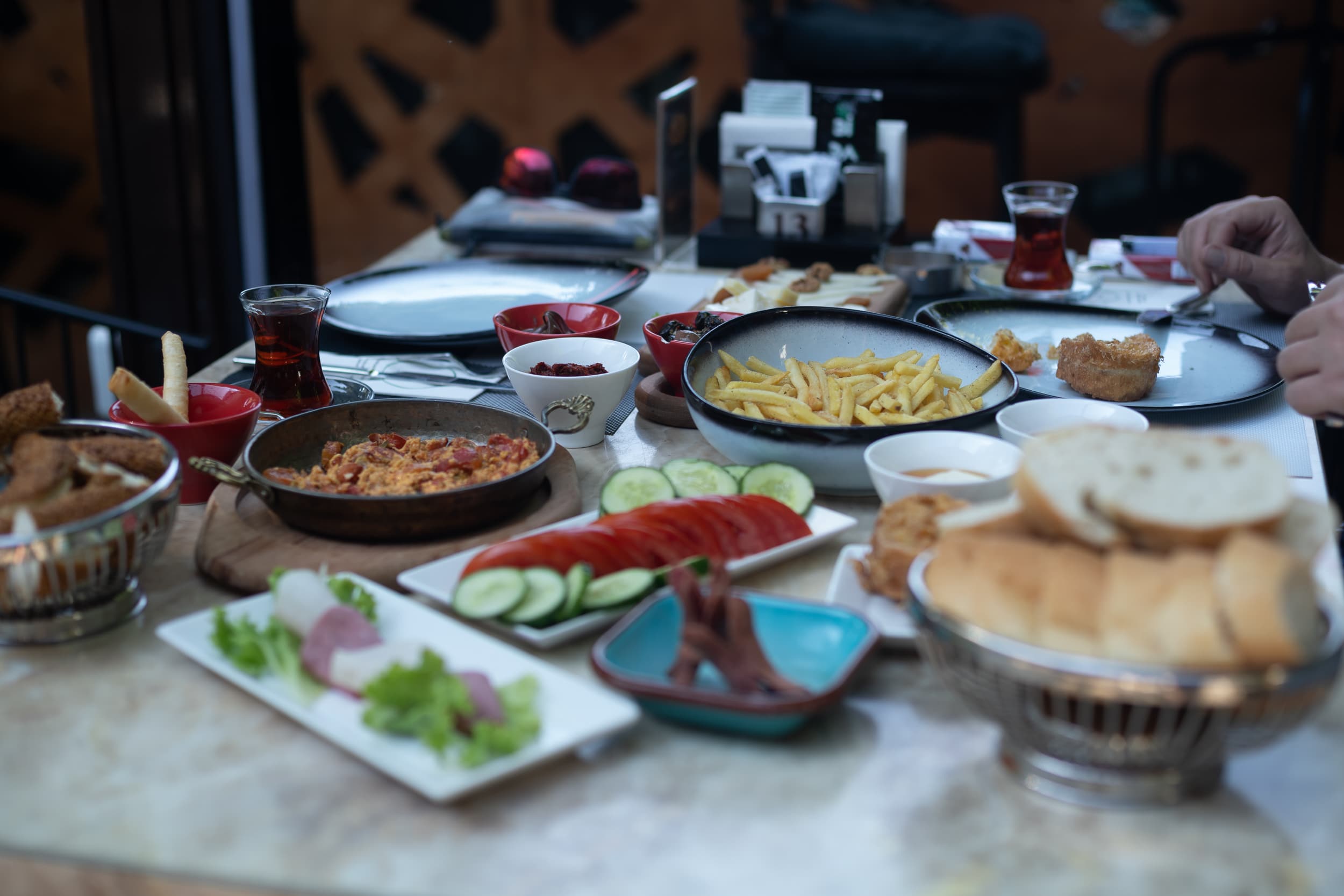 The next few days eastwards towards Istanbul were more or less like the first day of bicycle touring Turkey. I cycled on small and curvy country roads, a lot of up and down with some pretty steep climbs, next to huge wheat fields and through lots of coniferous forests. At some tiny food stalls in the forests or in one of the small villages, I got my daily portion of Köfte with bread, onions and tomatoes, fresh fruits from street vendors so as several cups of çay.
bicycle touring Turkey during the summer
The sun and heat were oppressive these days and thinking about drinking hot çay in this kind of climate sounds a bit weird for sure, but it really helped. It became like kind of a daily ritual, having several breaks a day like the locals did, having a short and cheap glass of strong black tea, which also served some caffeine for the next few km's on the bike. To maintain the fluid balance, in western Turkey there could be found a lot of spring water fountains along the main roads. Almost all the time after I climbed a hill and went down again to the next lowest point, I could easily spot the fountains, with a lot of Turkish people around them filling their huge plastic Waterbottles.
Another thing which became pretty uncomplicated was wild camping. There was so much land I almost always found a quiet place for my tent. If not, I asked the locals or farmers who were always happy to help me out and show me their favorite place.
Even the country roads through this part of Turkey have been in quite a good condition. The difference was that there have been some more shredded car/truck tires beside the road. The tire parts itself are not a problem, as you can easily avoid and cycle around them. The problem is the steel cord built in the tires, small thin steel wires which are often not to be seen on the road and one of the main reasons for flats on long tours. So I ended up having my first flat tire on this tour exactly that way.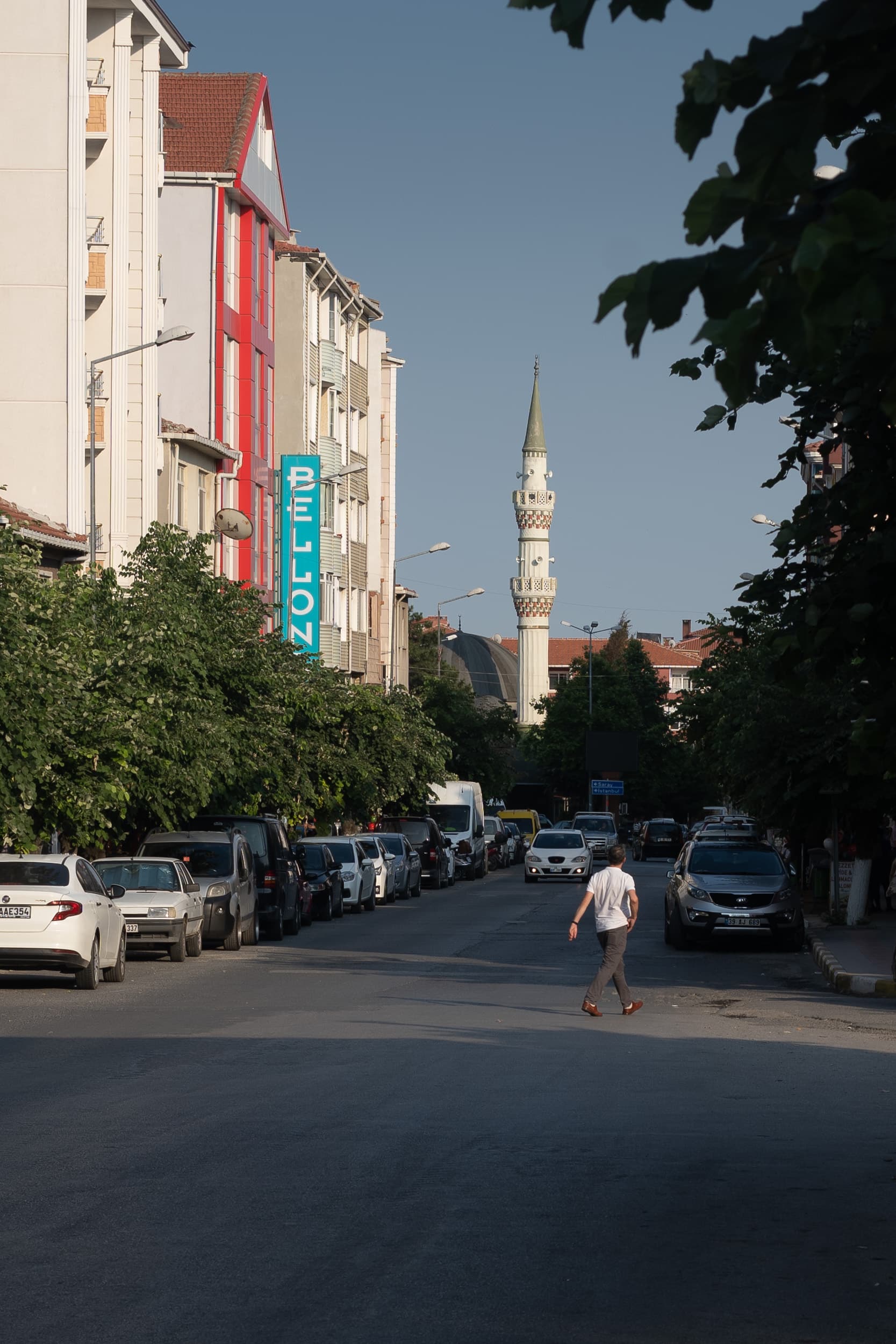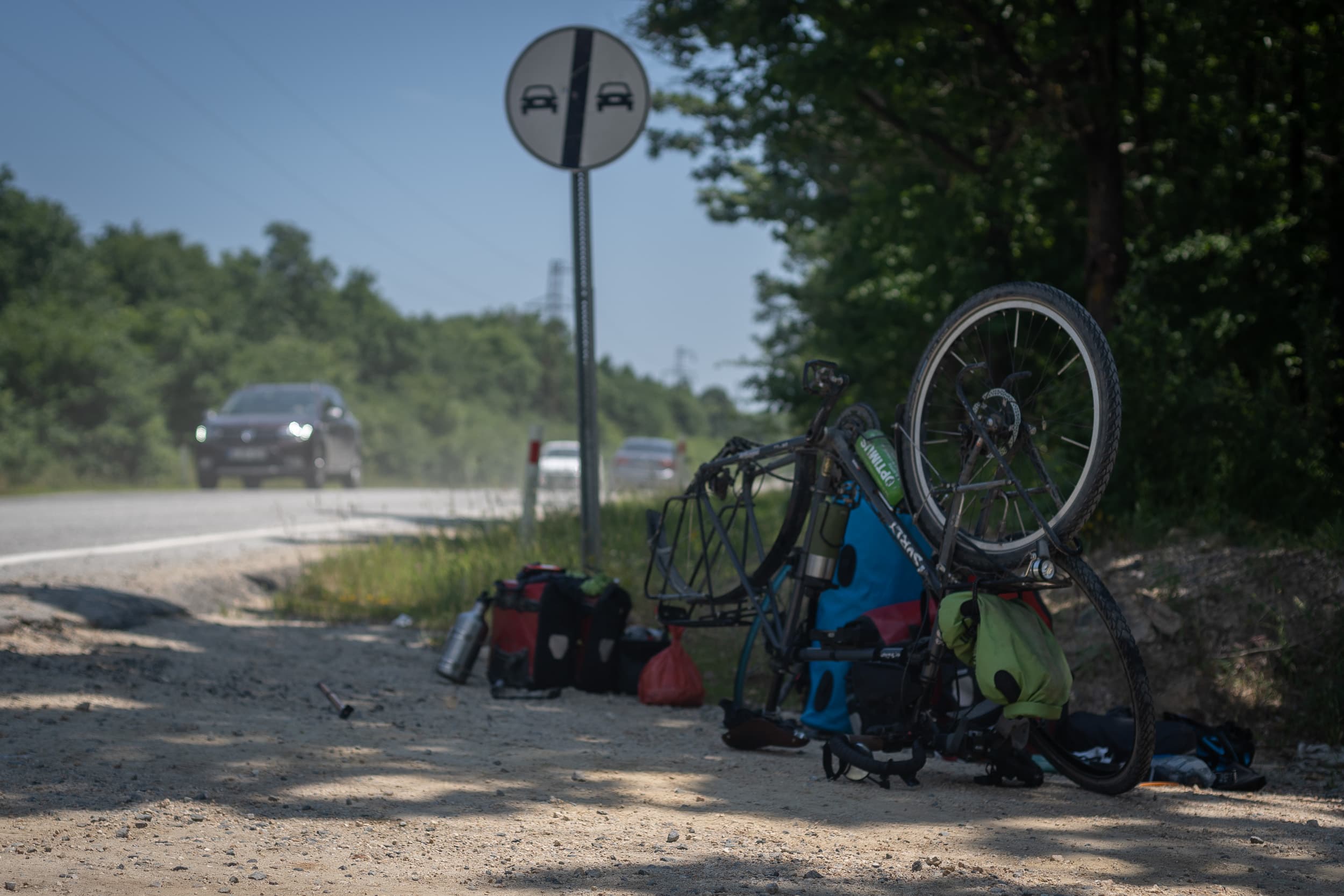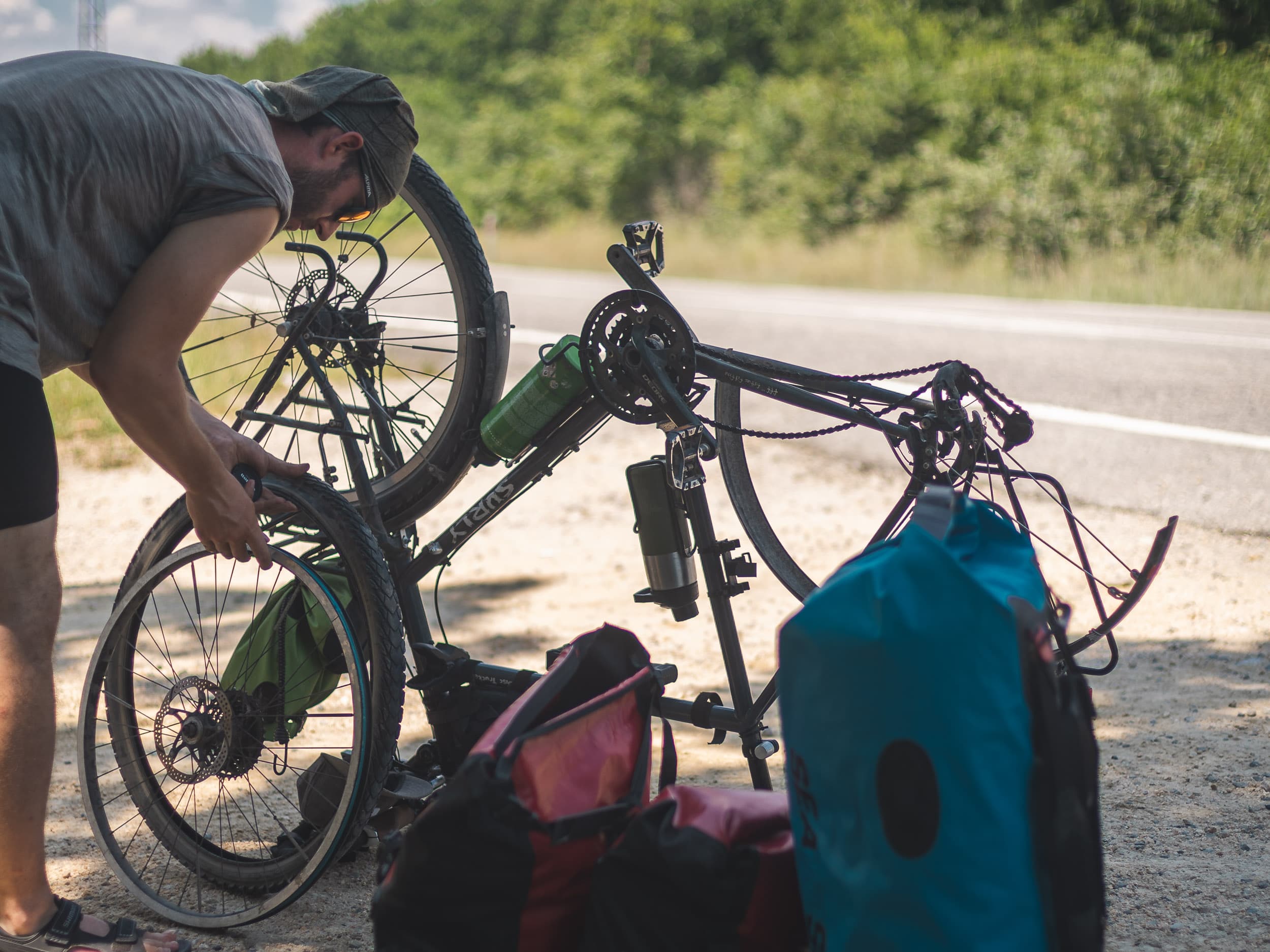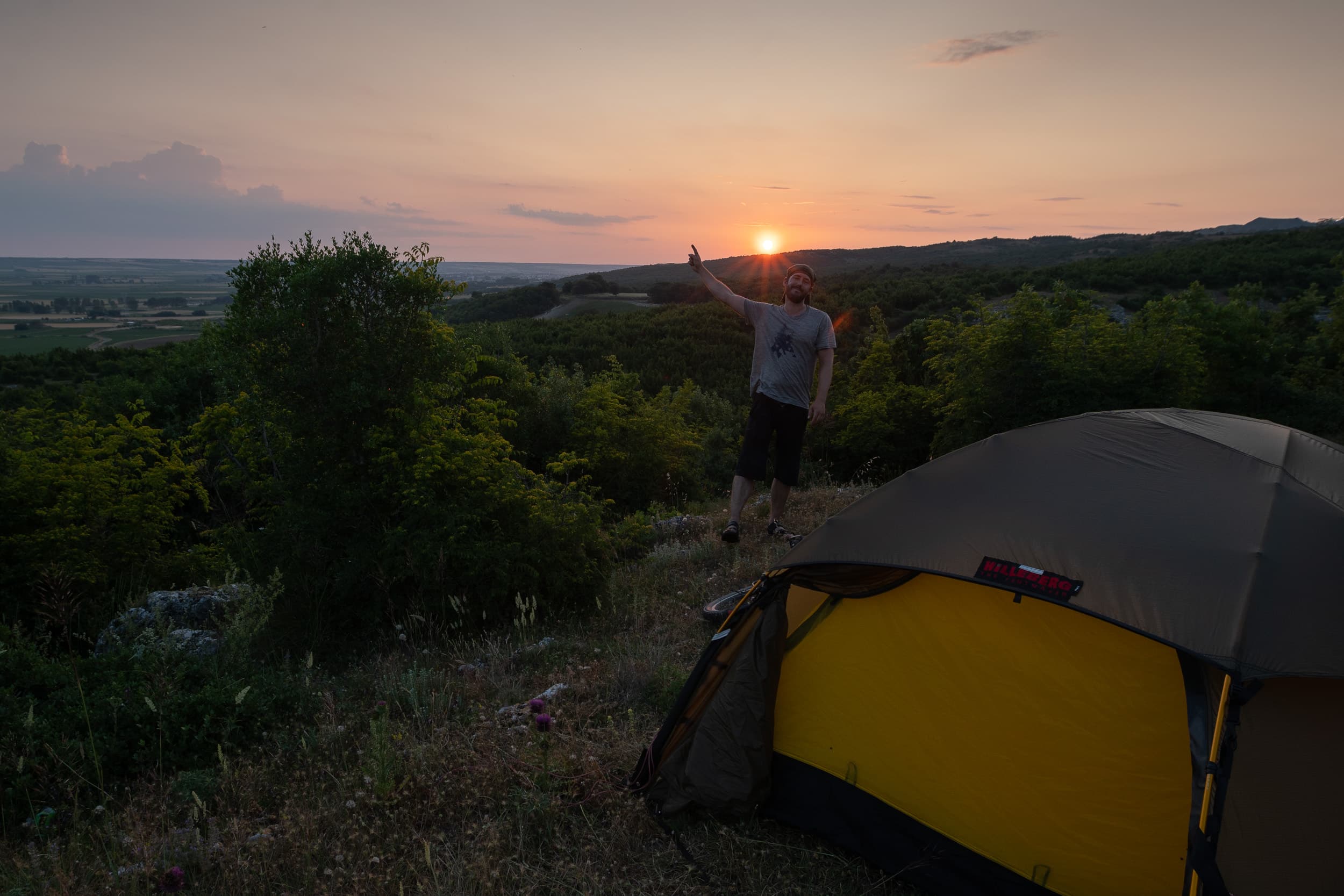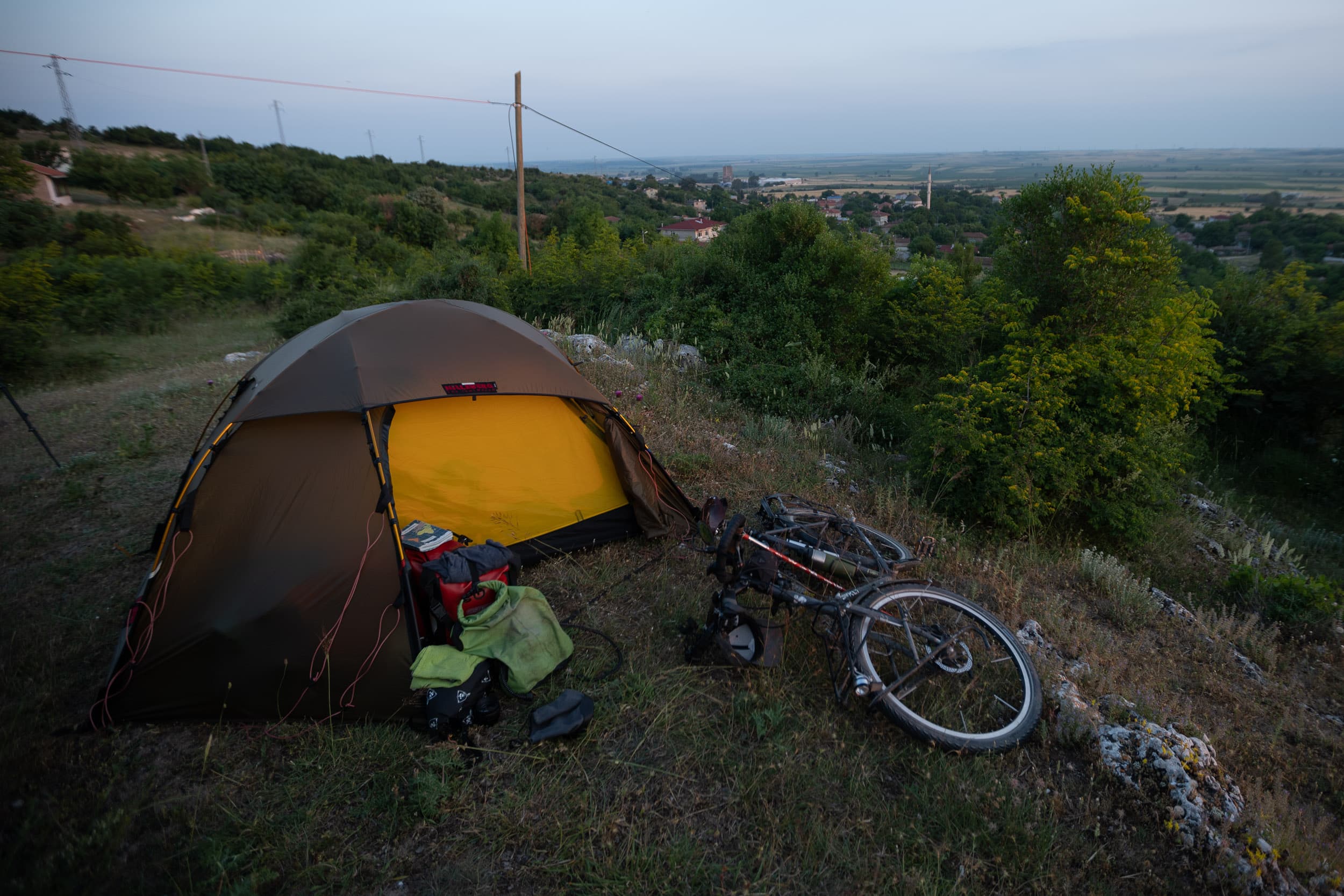 Istanbul, the city of two continents
After cycling a few days through Turkish Thrace, the European portion of Turkey, the metropolis of Istanbul was only a half-day ride away. I've been looking forward to this significant city for weeks, months or even years. I was ready to explore Istanbul for a few days, for a big portion of different cultures, food, new people and also some restful days off the bike.
The best feeling however was reaching Istanbul by bicycle, which also meant that my time touring in Europe came to an end, making Istanbul my gate to Asia. Never before did I approach such a huge city by bicycle and Istanbul was well known amongst other cycle tourers to be a challenge entering the city on a bicycle. During my preparation for this adventure, I read a lot of blog post from other cyclists, about their experience and recommendations on how to enter Istanbul on two wheels.
Some of them recommended the southern route on the highway "D100", some advised to better take the northern "D020" and cycling past the new Istanbul airport. For sure, both ways may offer a bit of adventure, but as I was already cycling on the northern "D020", I decided to keep following this route and do it like Daniel & Thea, who entered the city a few days before the same way.
My strategy was to spend the night 70km outside the city in Oklalı, at the place where the country road "D020" became a three-lane highway. The plan was to start early in the morning to avoid the traffic chaos the city is famous for. Although it was my first time pedaling on such big highways, I always felt pretty safe thanks to the wide breakdown strips.
Suddenly three lanes became four, but the only thing I really had to take care of have been the highway-entrances and exits, waiting for that brief moment when no cars were coming from behind. Apart from that, cycling into Istanbul was much less of a hassle than I expected or read about before. So if you plan to take the same way: no worries, you'll make it!
After a short ice-cream stop at the first gas station, which would become a ritual while bicycle touring Turkey, I arrived at Taksim square in the Beyoğlu district. Savaş, my warmshowers.org host, whom Nathan from the UK recommended to me a few weeks earlier, happily welcomed me at his flat. According to the amazing Turkish hospitality, he surprised me with a prepared lunch, including Menemen (Turkish egg dish), yogurt, salad, honey, bread etc. followed by a couple of cold beers.
Savaş, who's a teacher and cycle tourer himself, was one of these people with whom I got on really well right away. He's a really uncomplicated person and offered me a room for as long as I wanted to stay in Istanbul.
In the evening, Savaş took me to his favorite restaurant. We had small plates full of tasty food. Except the salads, everything was made on an indoor grill, from grilled vegetables, Turkish kebabs, kind of a grilled cheesy Dürüm (which is probably still one of the best things I ever ate), so as Künefe as a dessert. All together with some ice-cold Yeni Raki and fresh Ajran. An unforgettable gastronomic experience!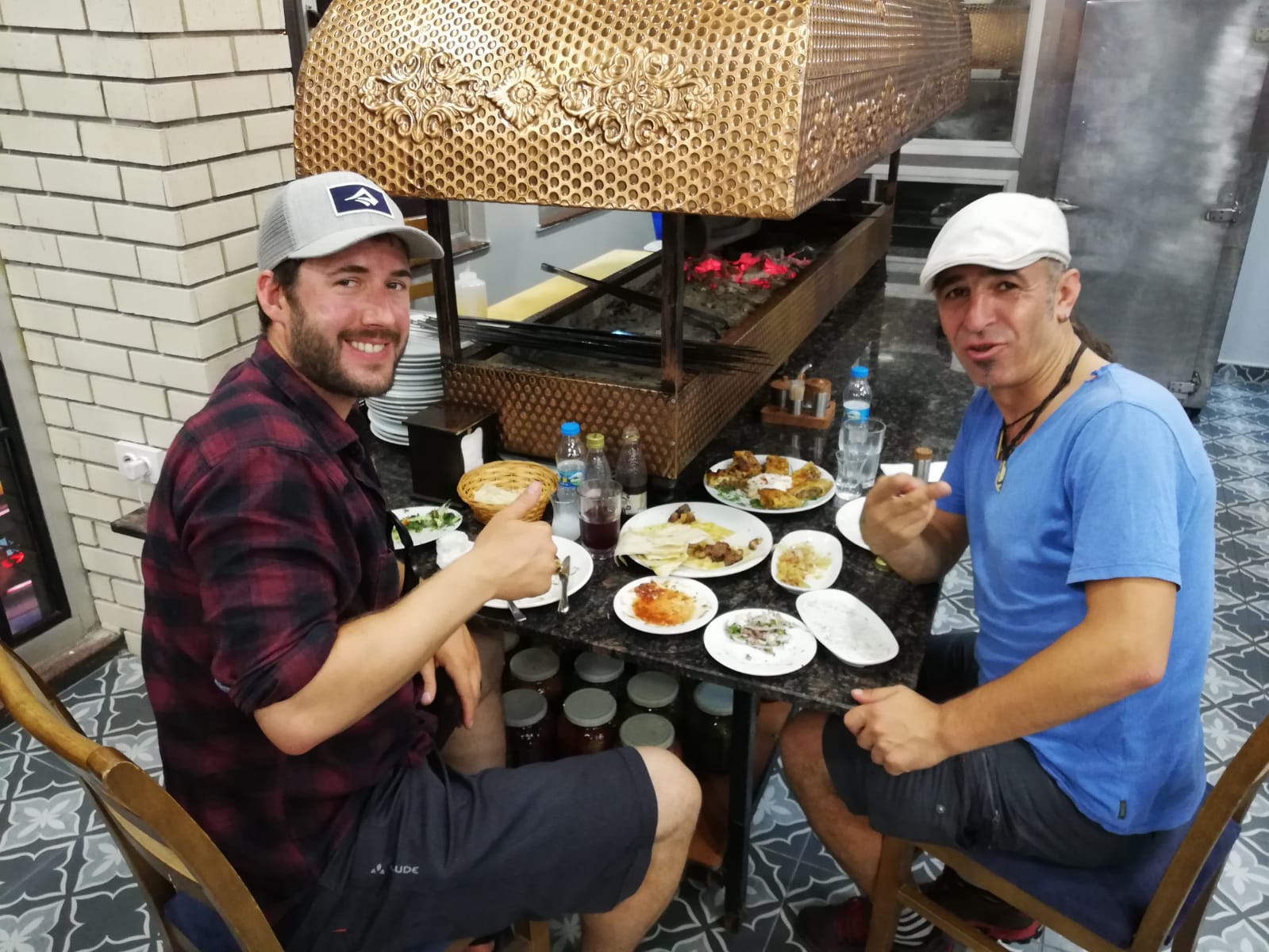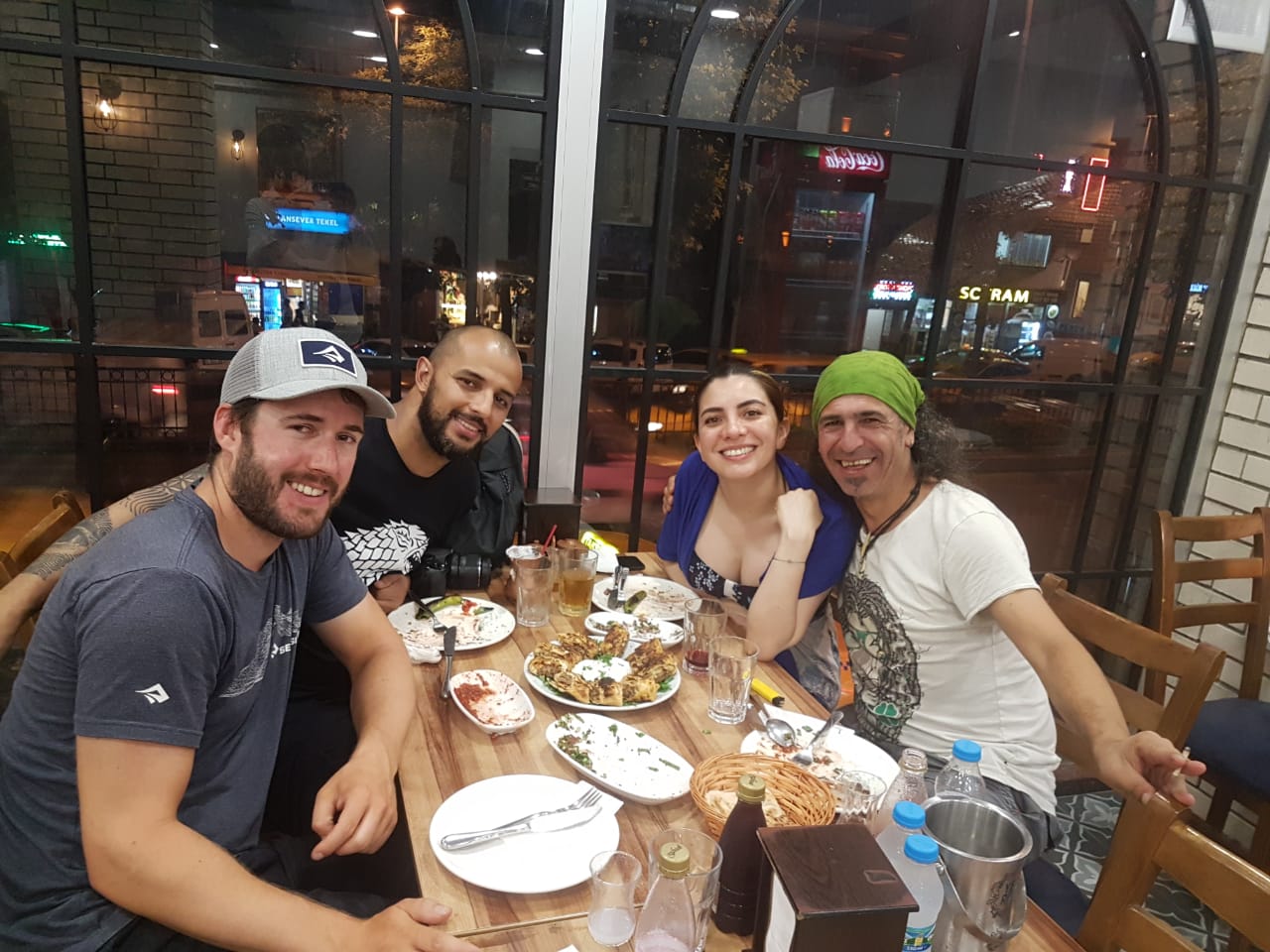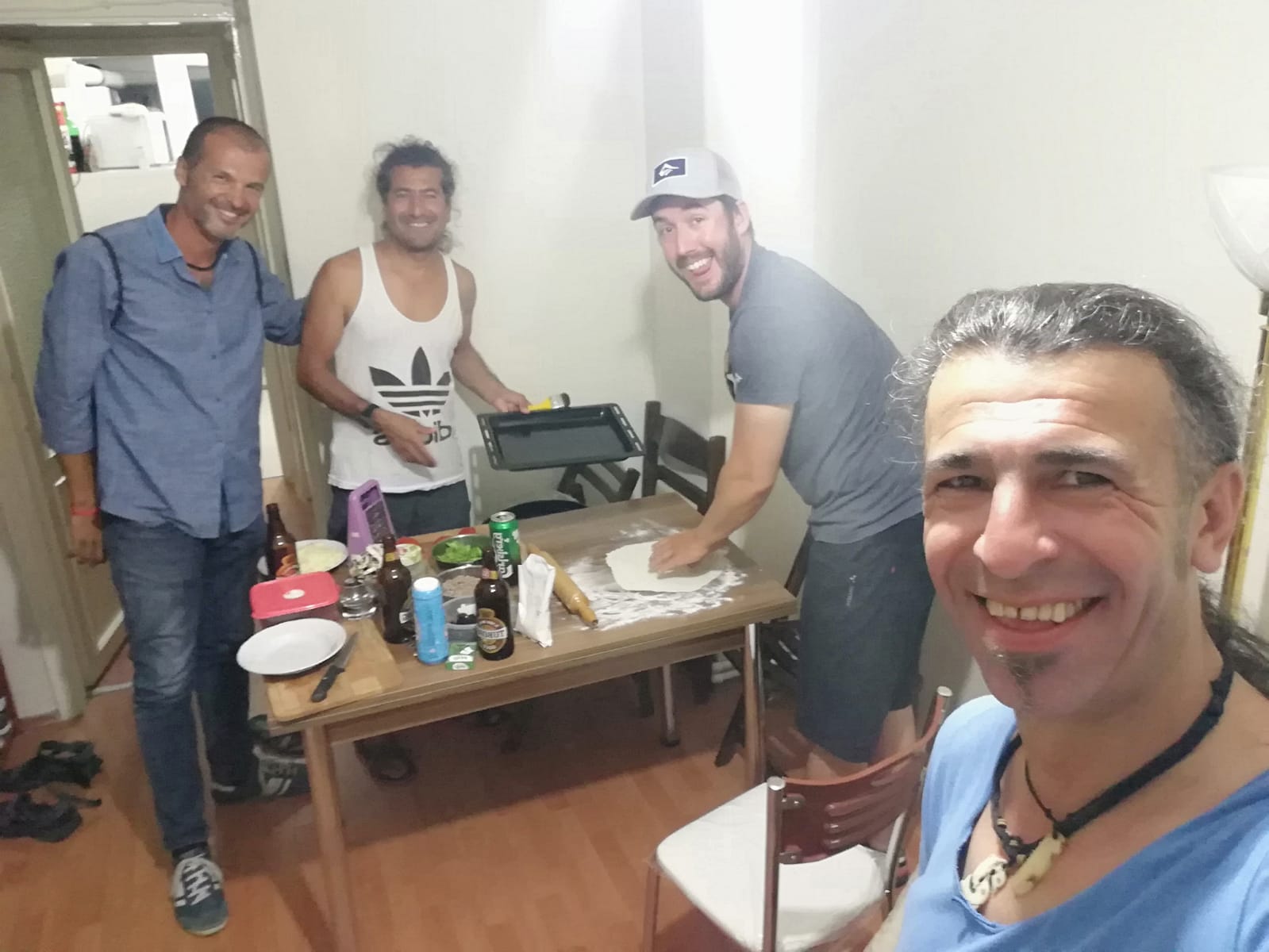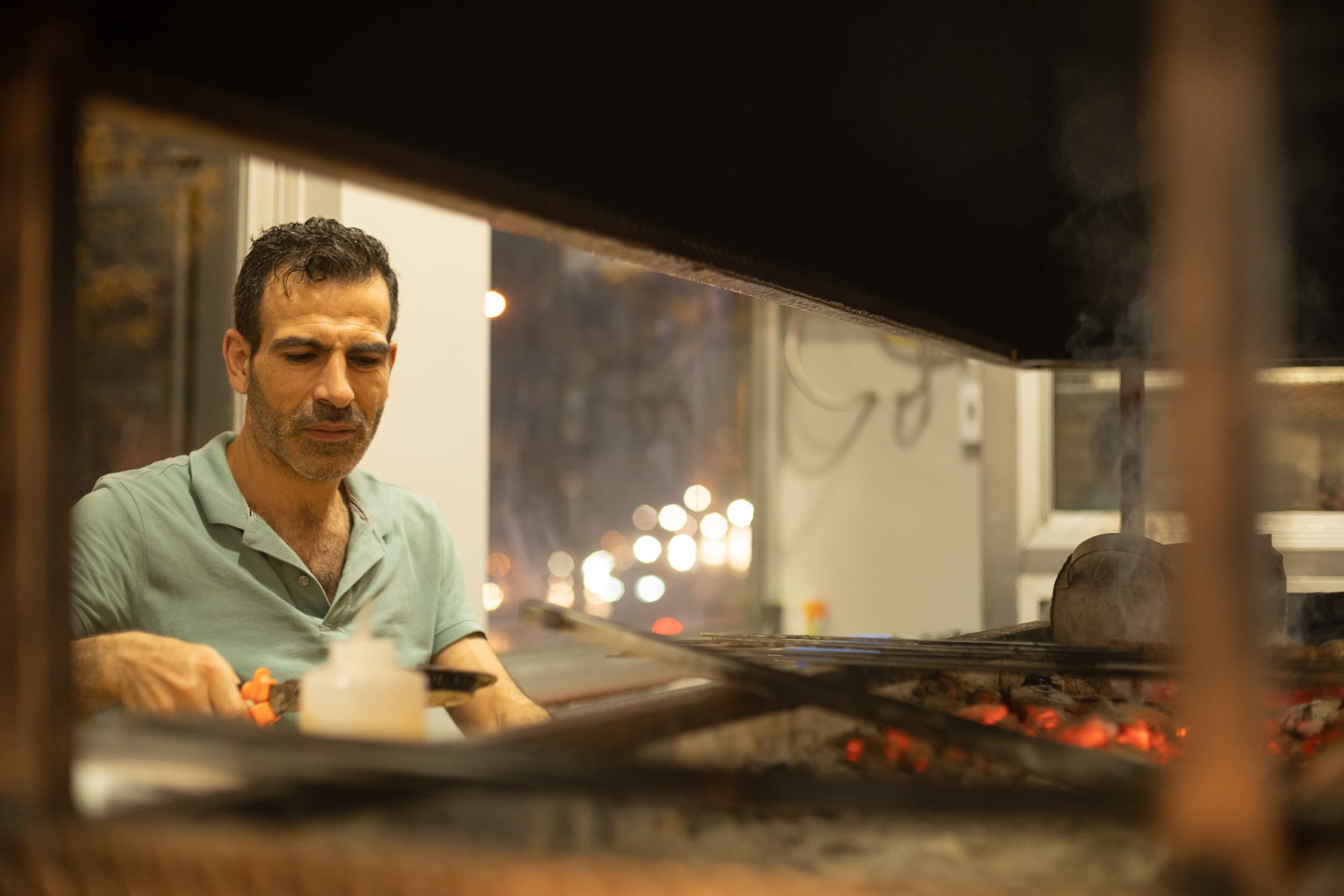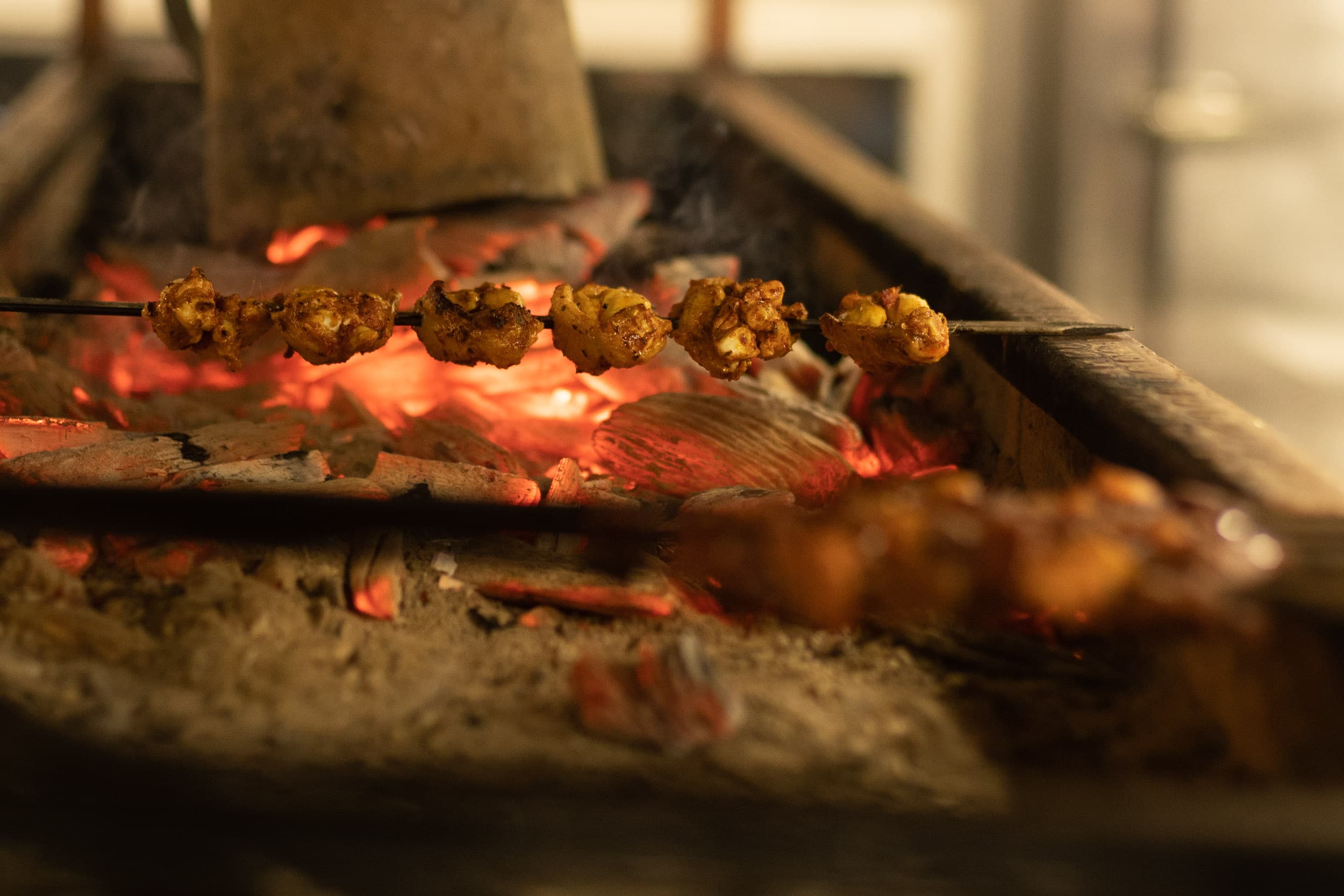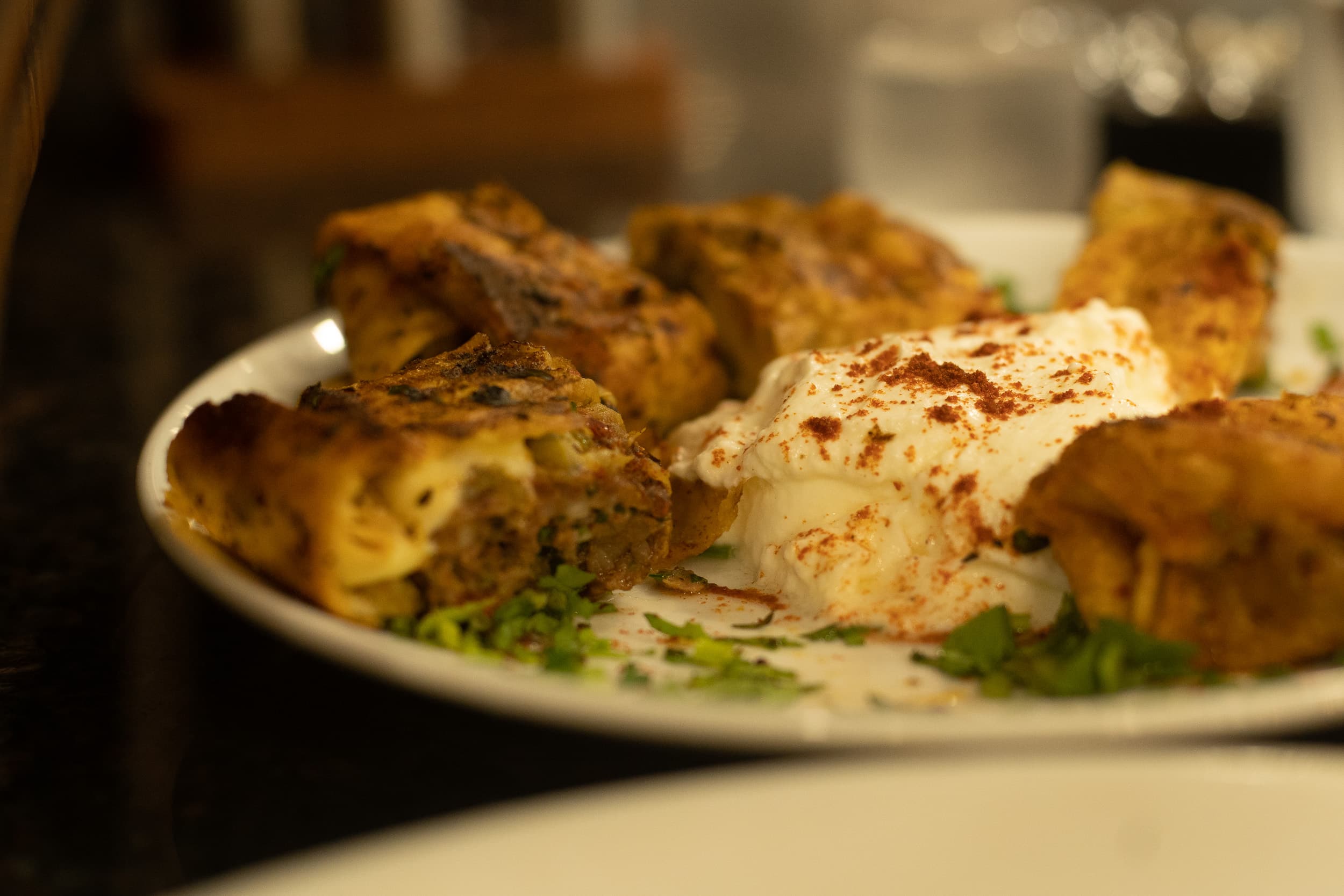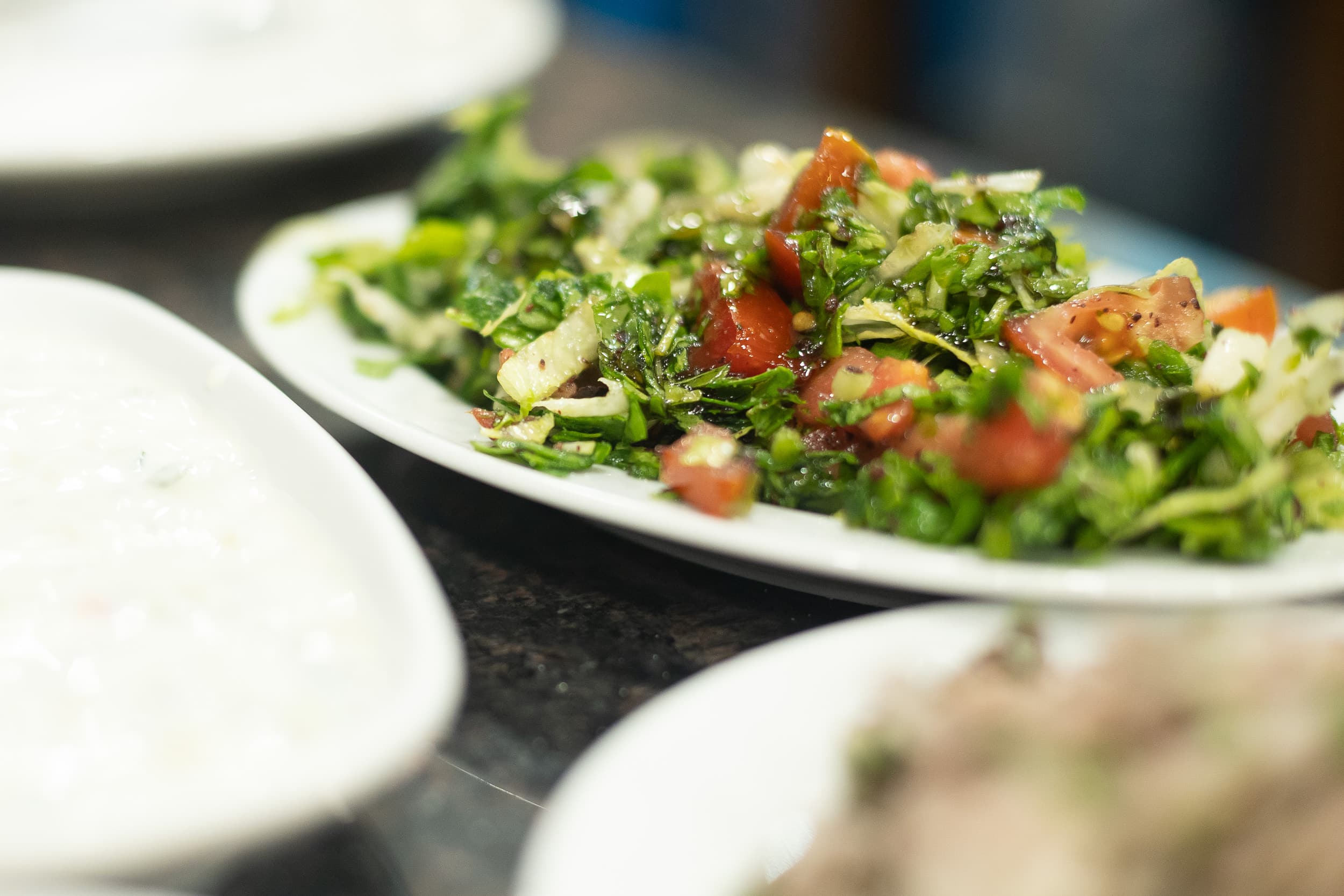 The following days I made my way to explore and get to know this amazing city, a city with an exciting, blending contrast between tradition and modernity. I visited the historical blue mosque (sultan ahmet mosque) and the sunken palace (Basilica Cistern), walked along the Bosphorus enjoying the special golden-hour light of Istanbul and watched the fishermen with their passion. I tried a famous ekmek-balik (fish sandwich) at the galata bridge and I walked hours through the small streets of Beyoğlu, having tea-breaks and treating myself with several Turkish sweets. I tried to soak up the atmosphere of this vibrant city and capture the best of it with my camera.
With Istanbul being a super photogenic city, I ended up with a lot of pictures and since it's difficult to describe this city in words, I'm sure the following pictures will do.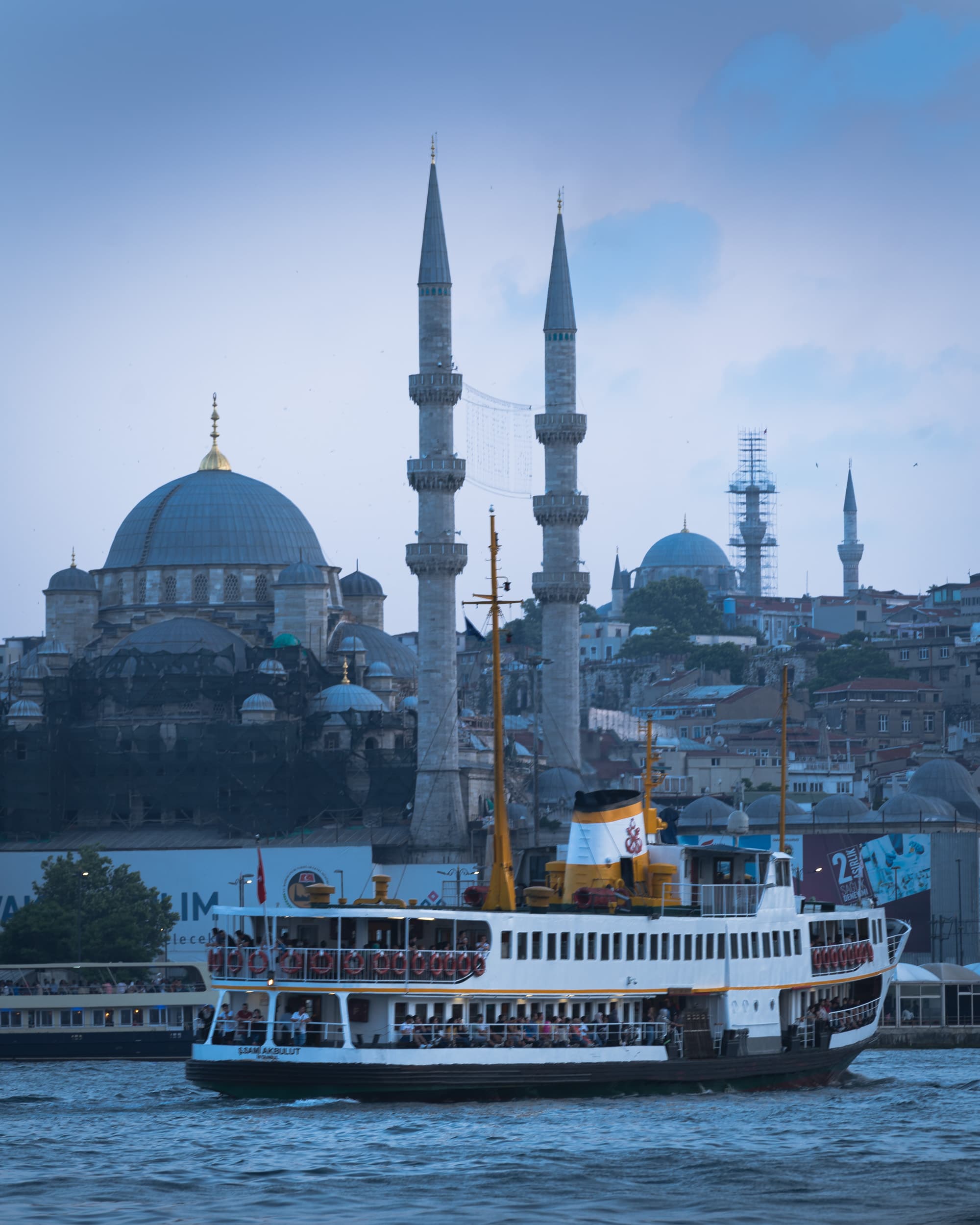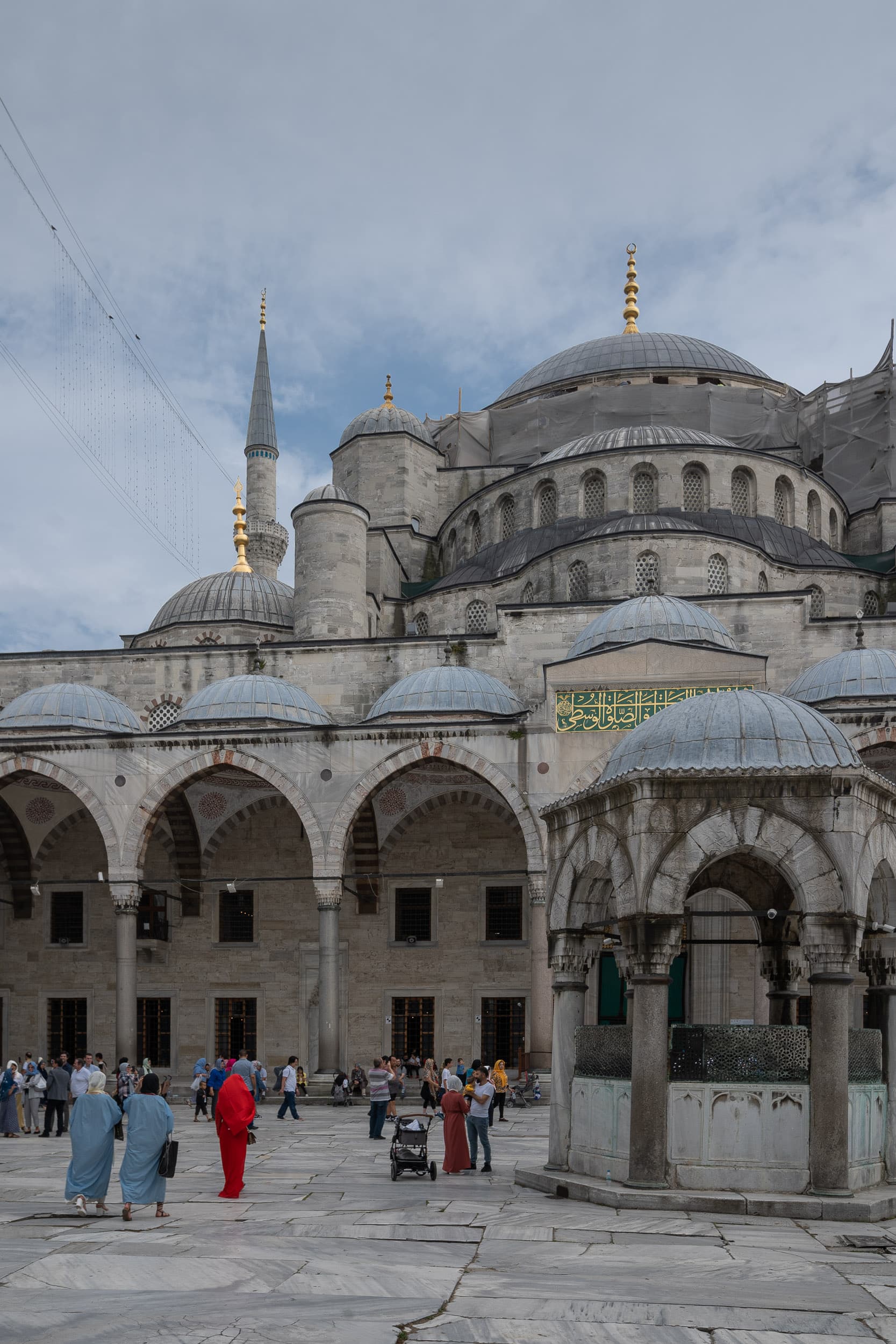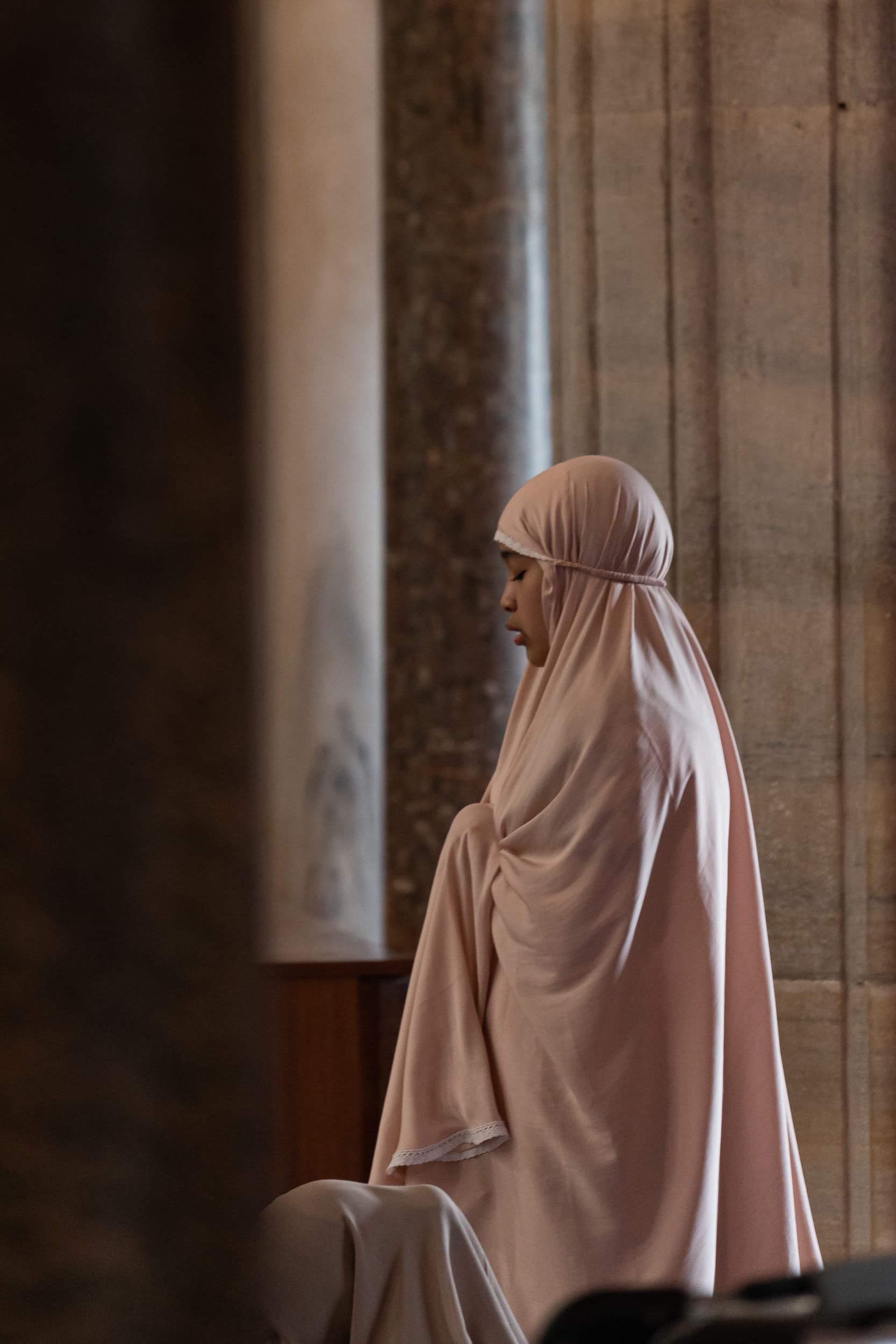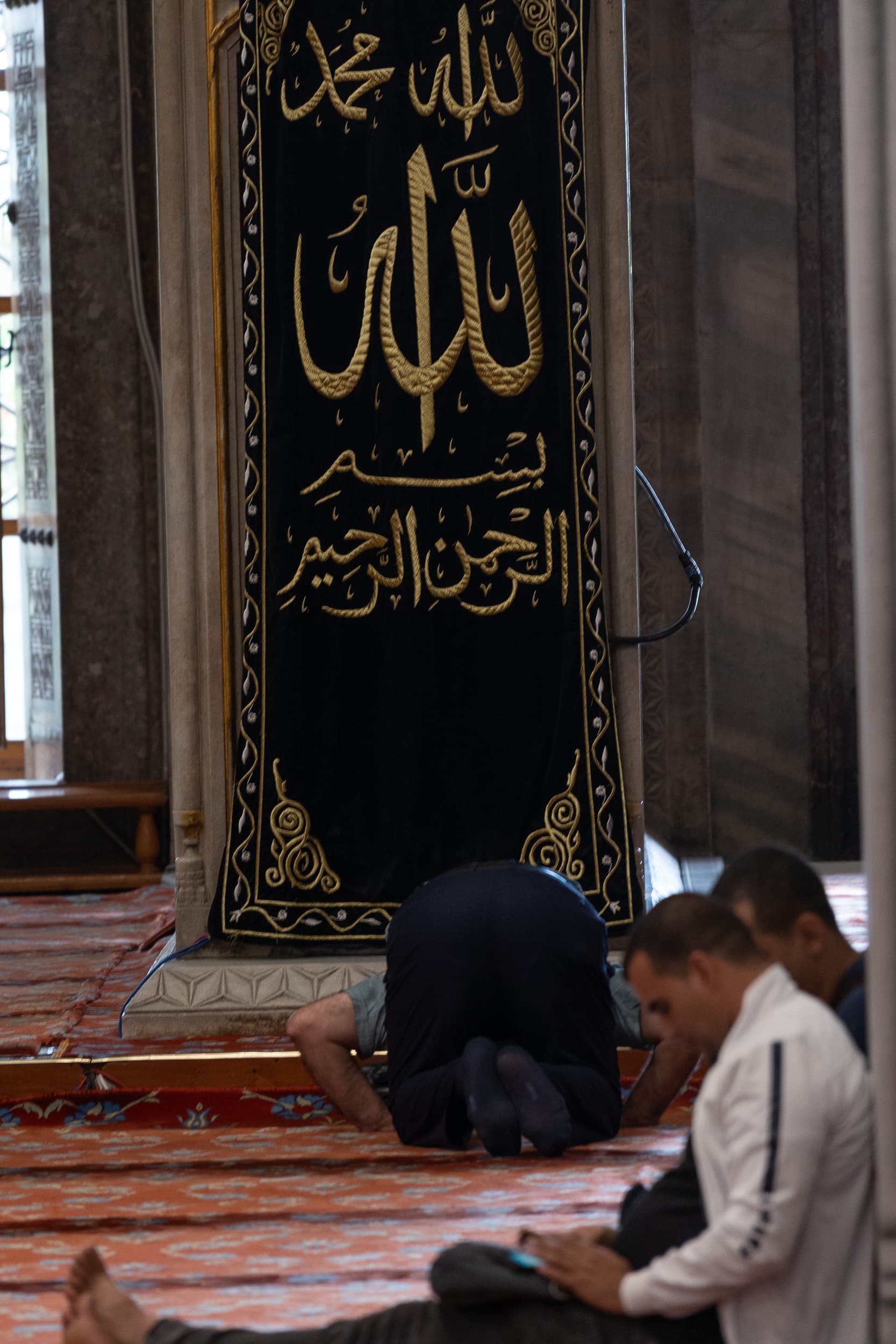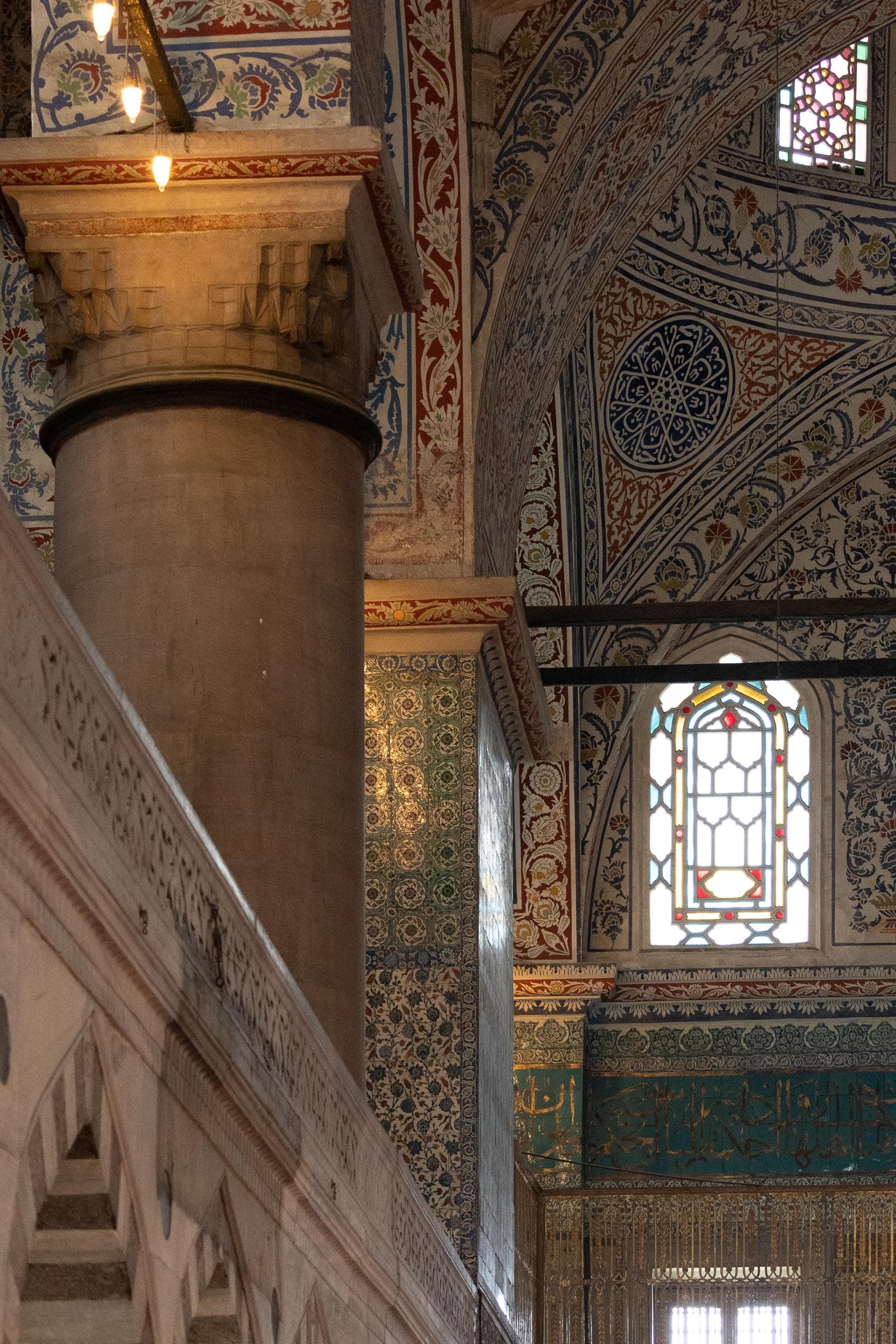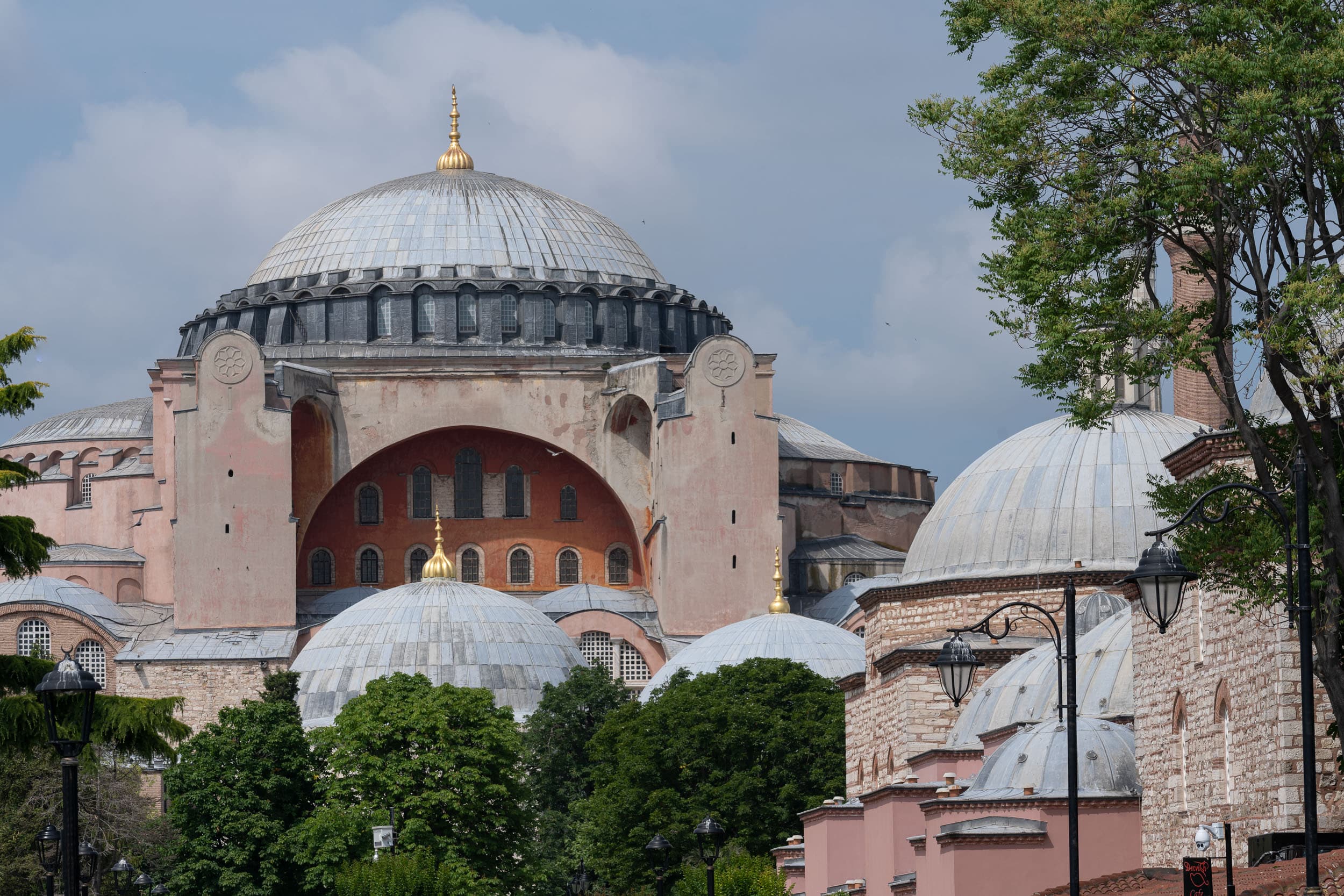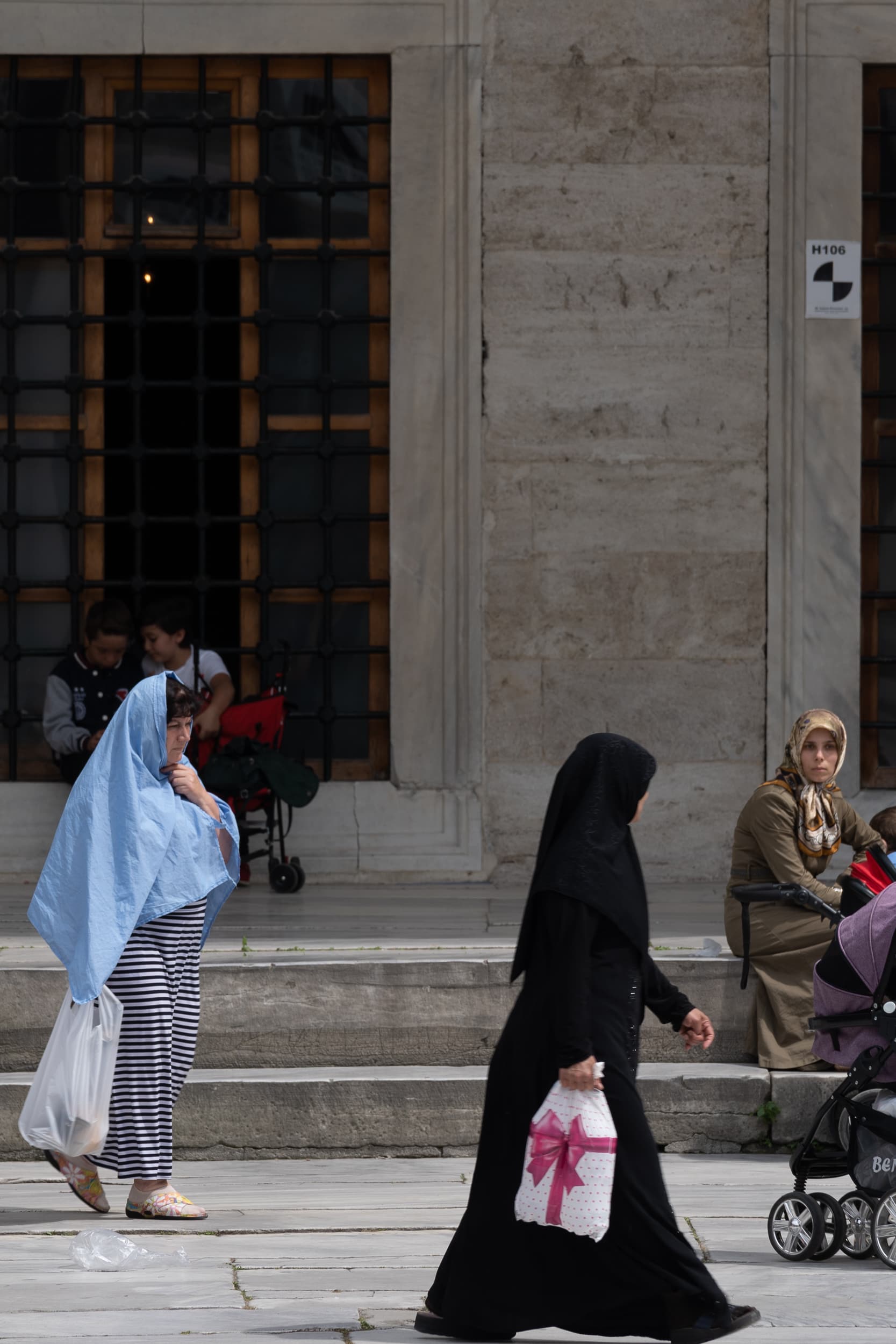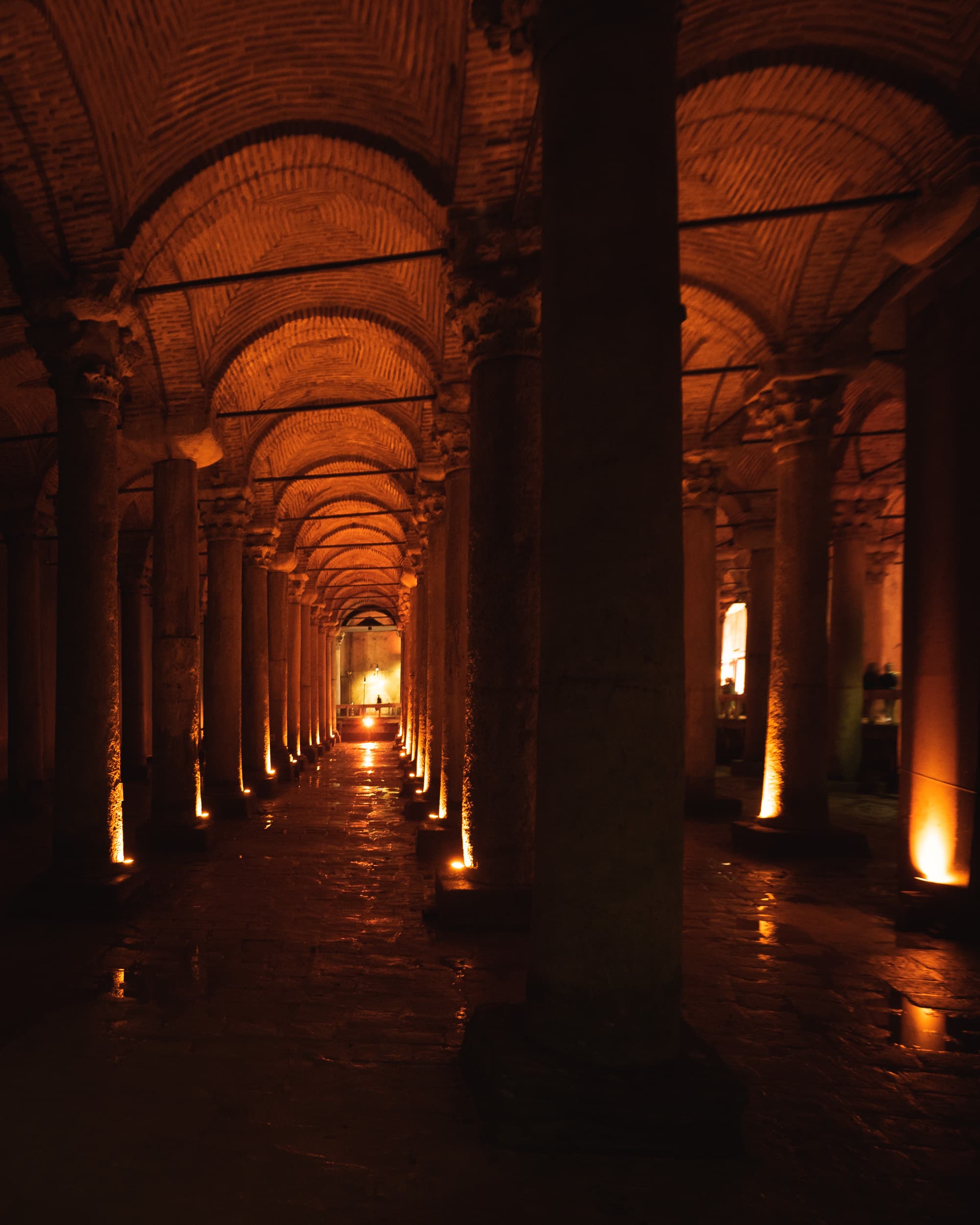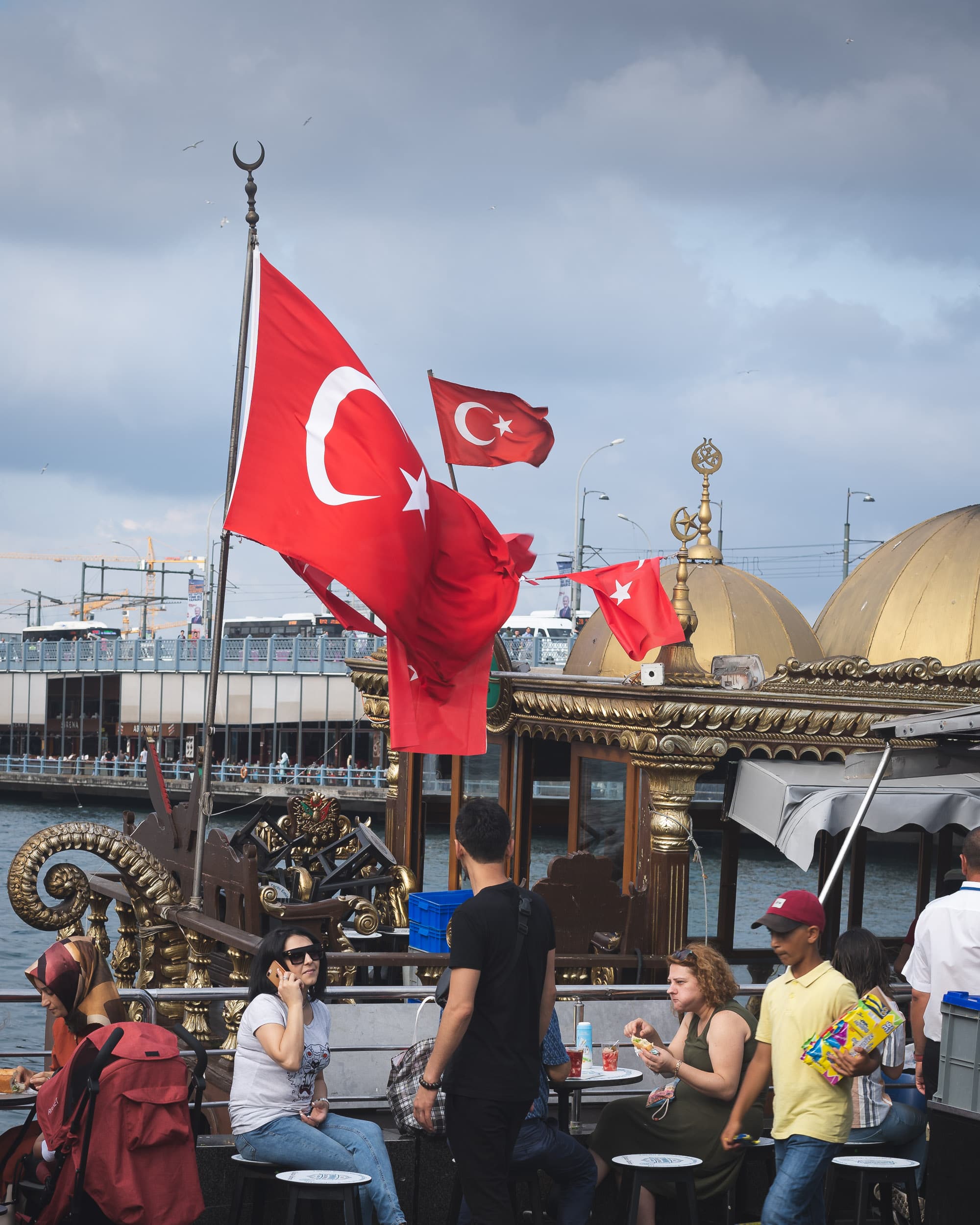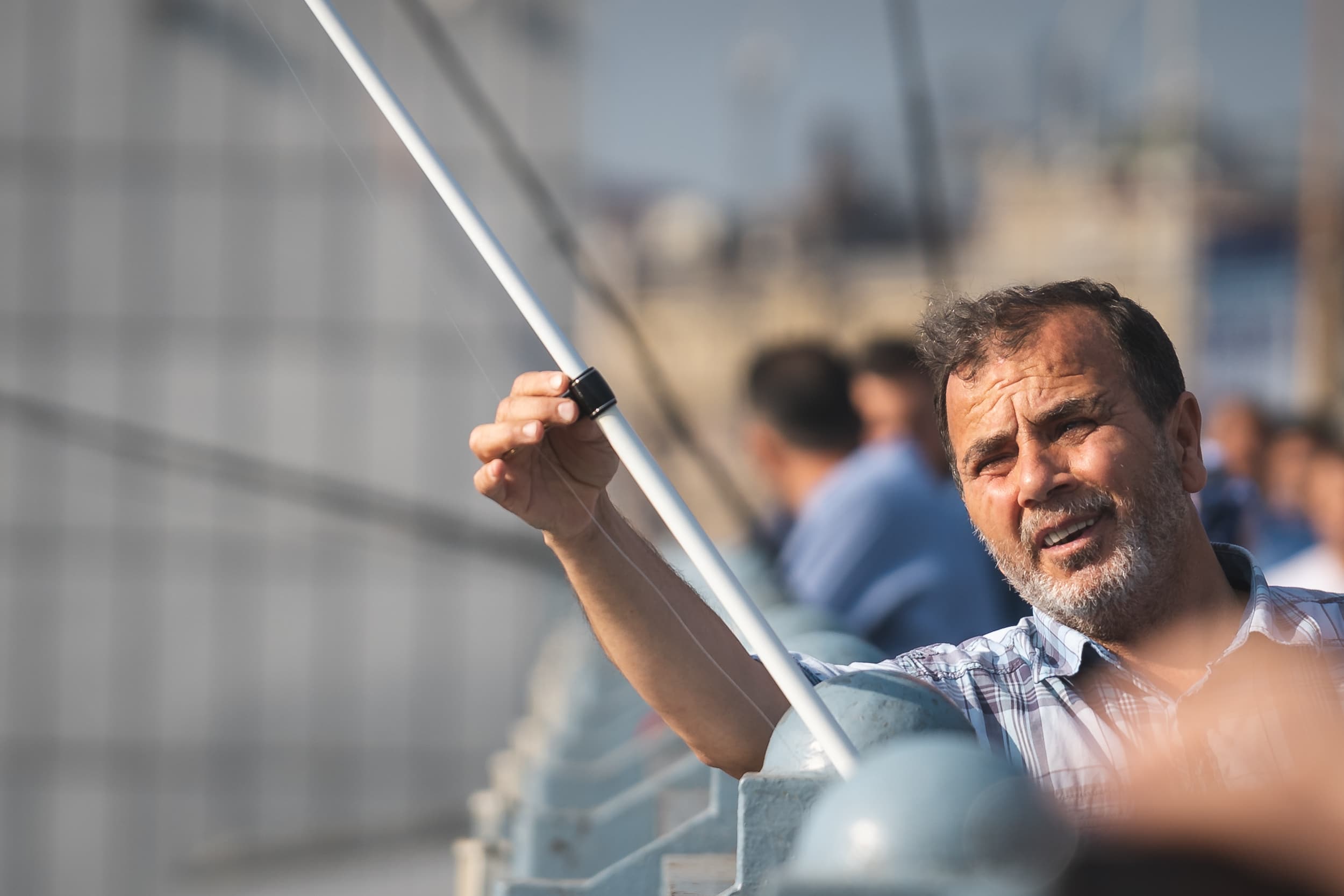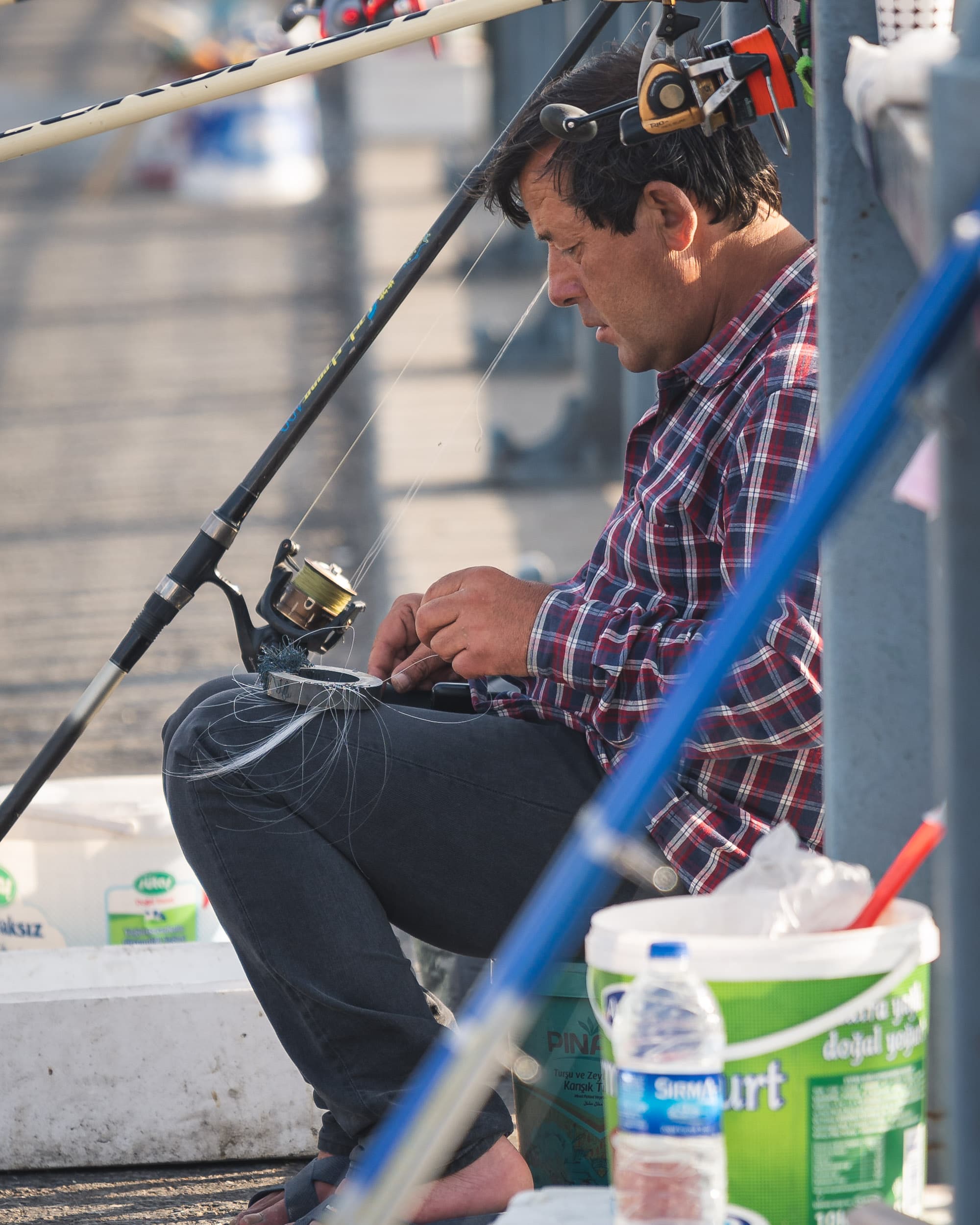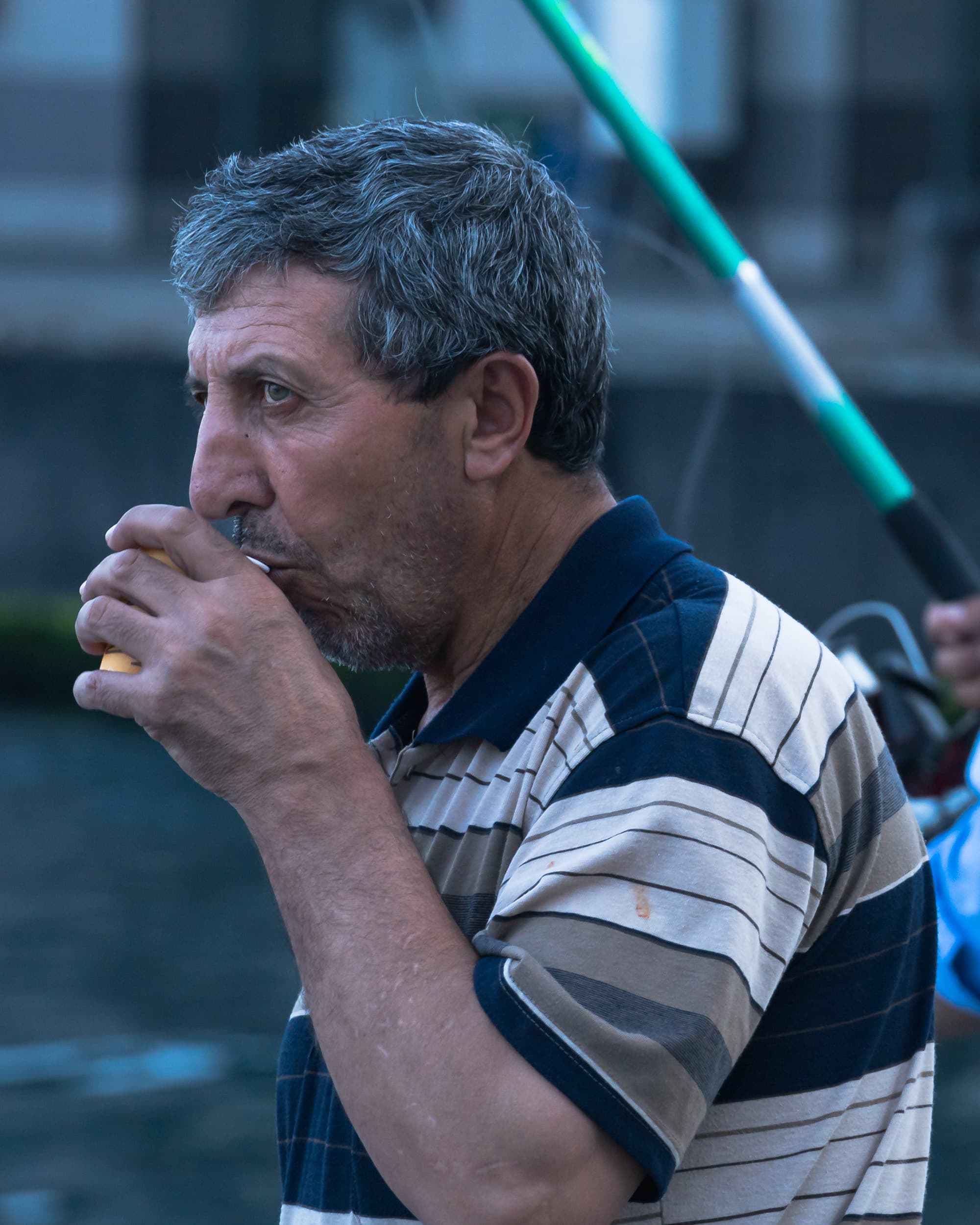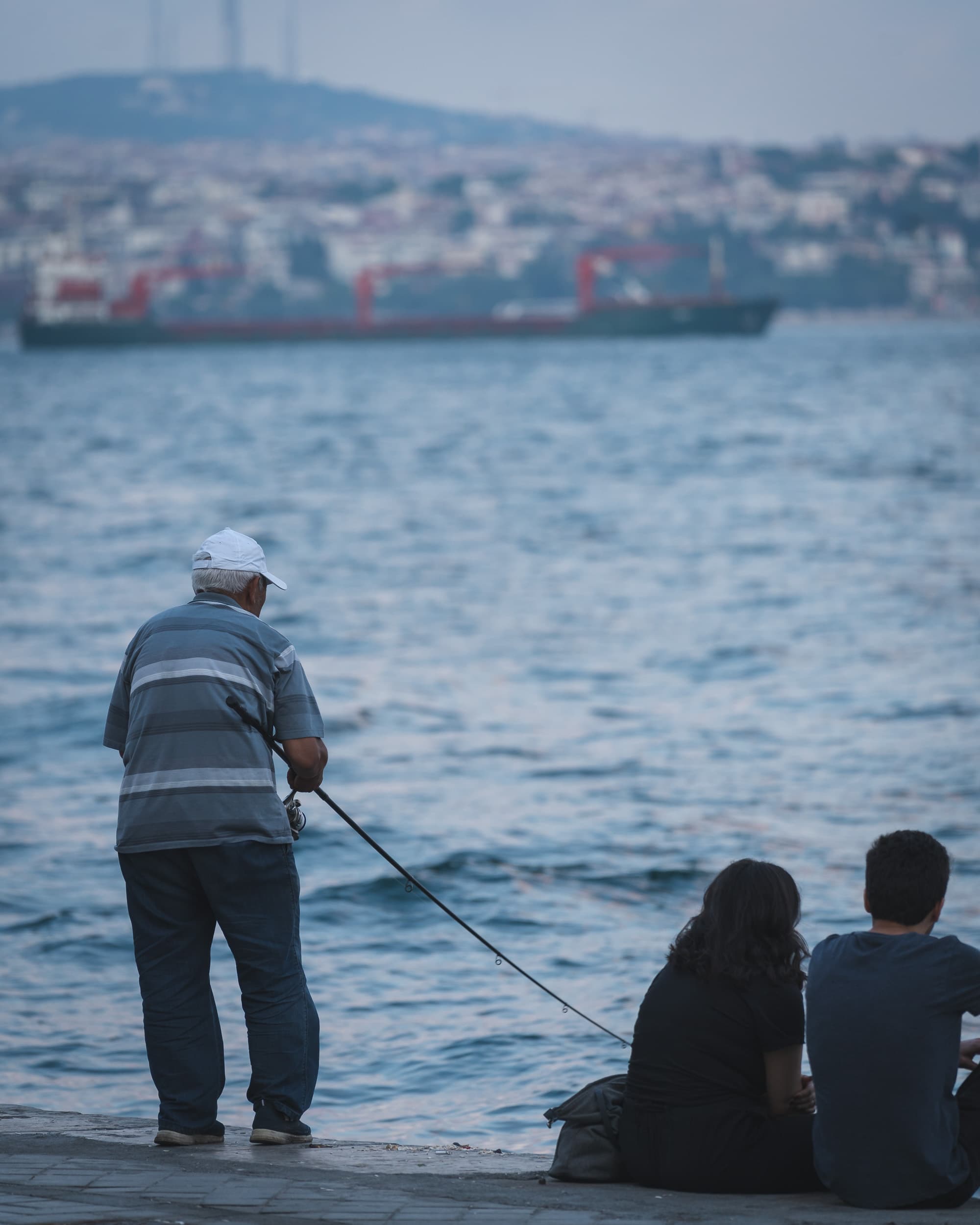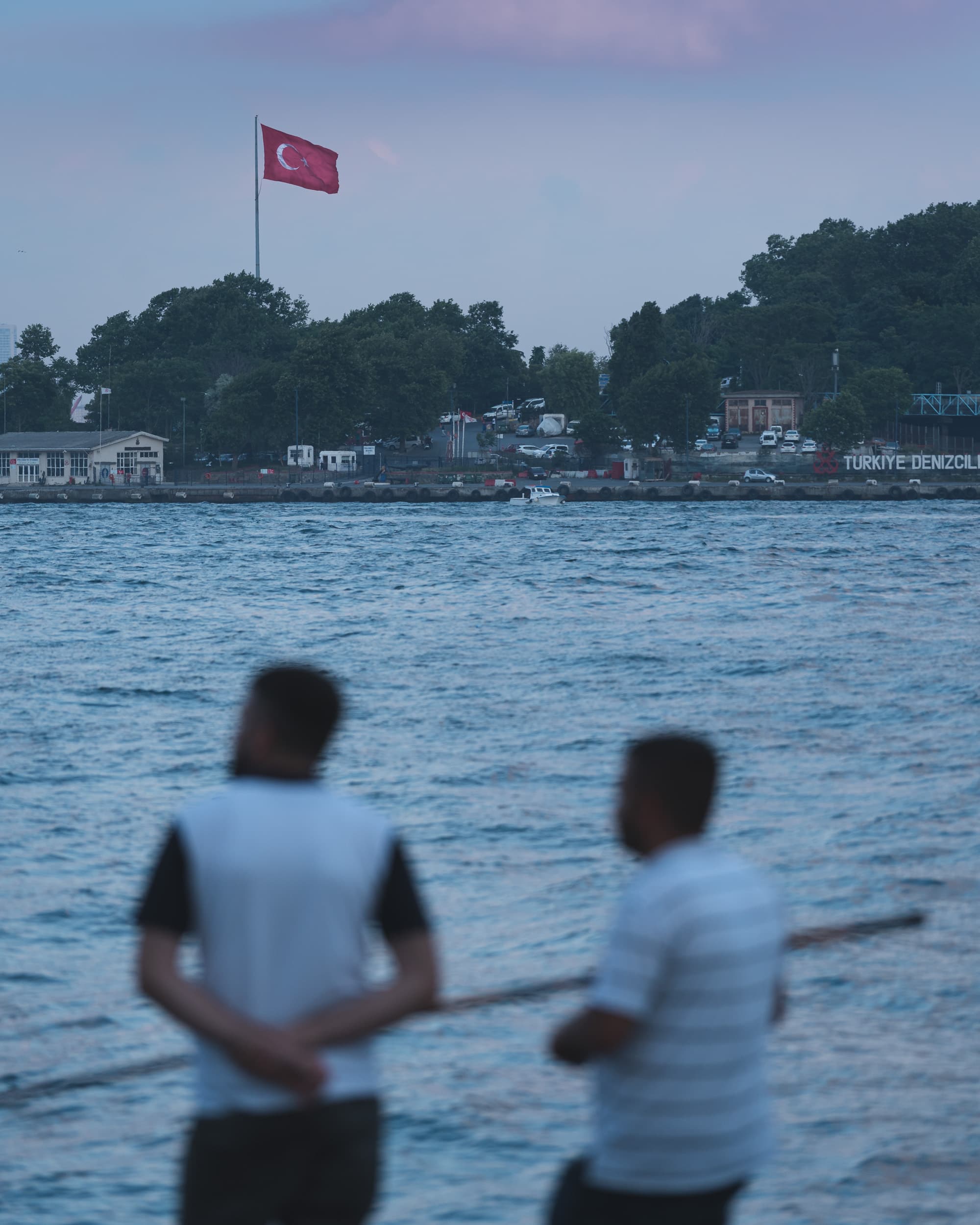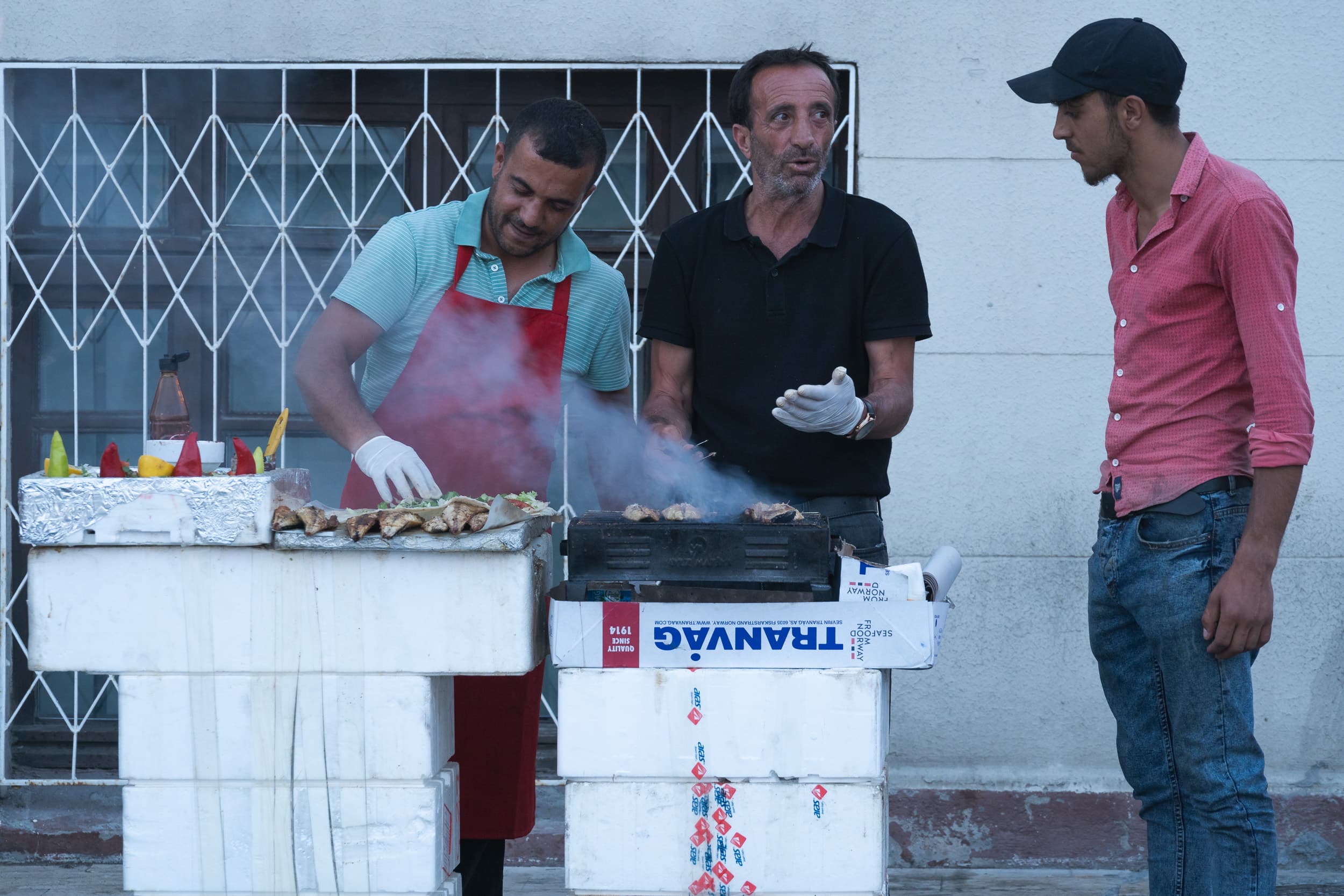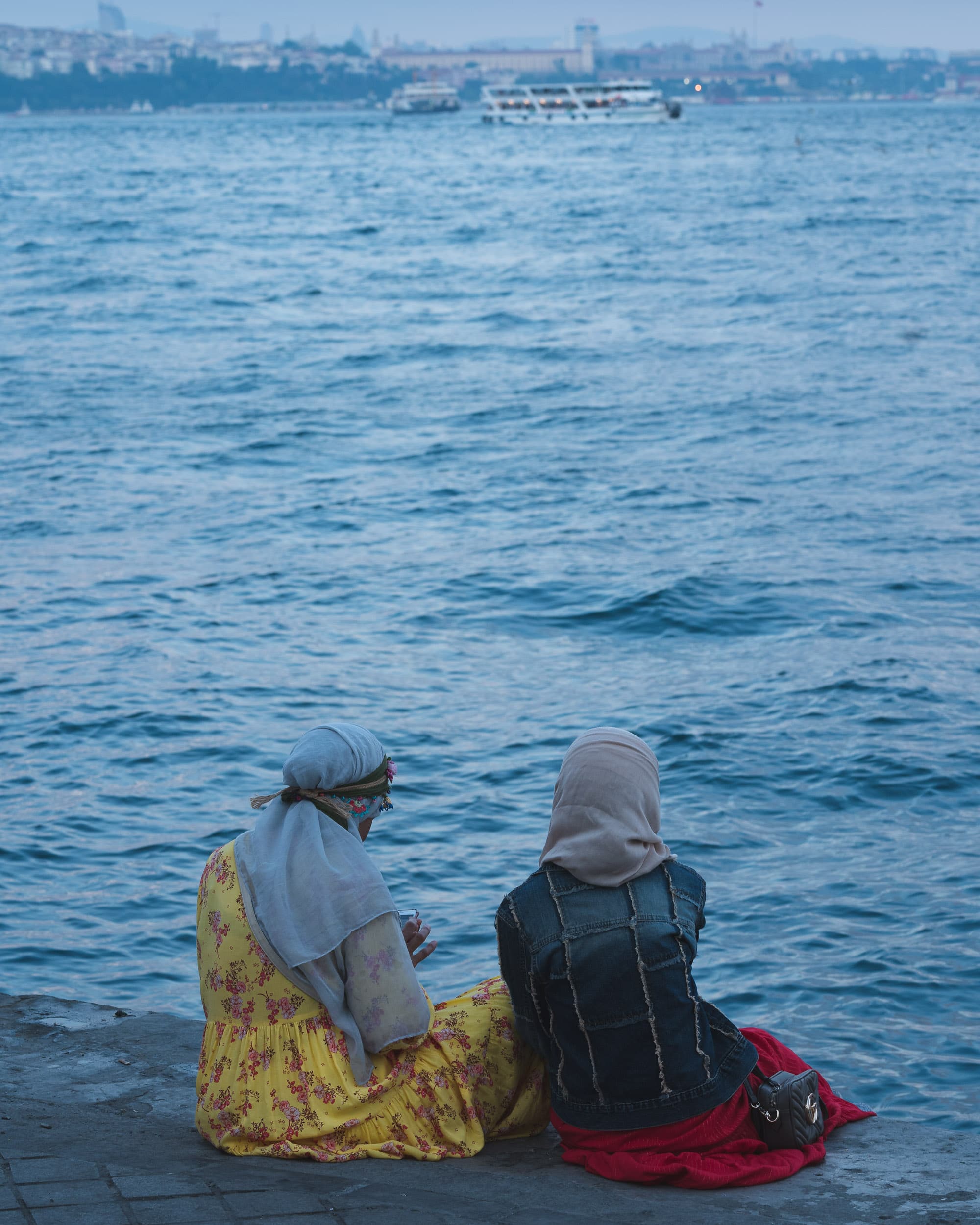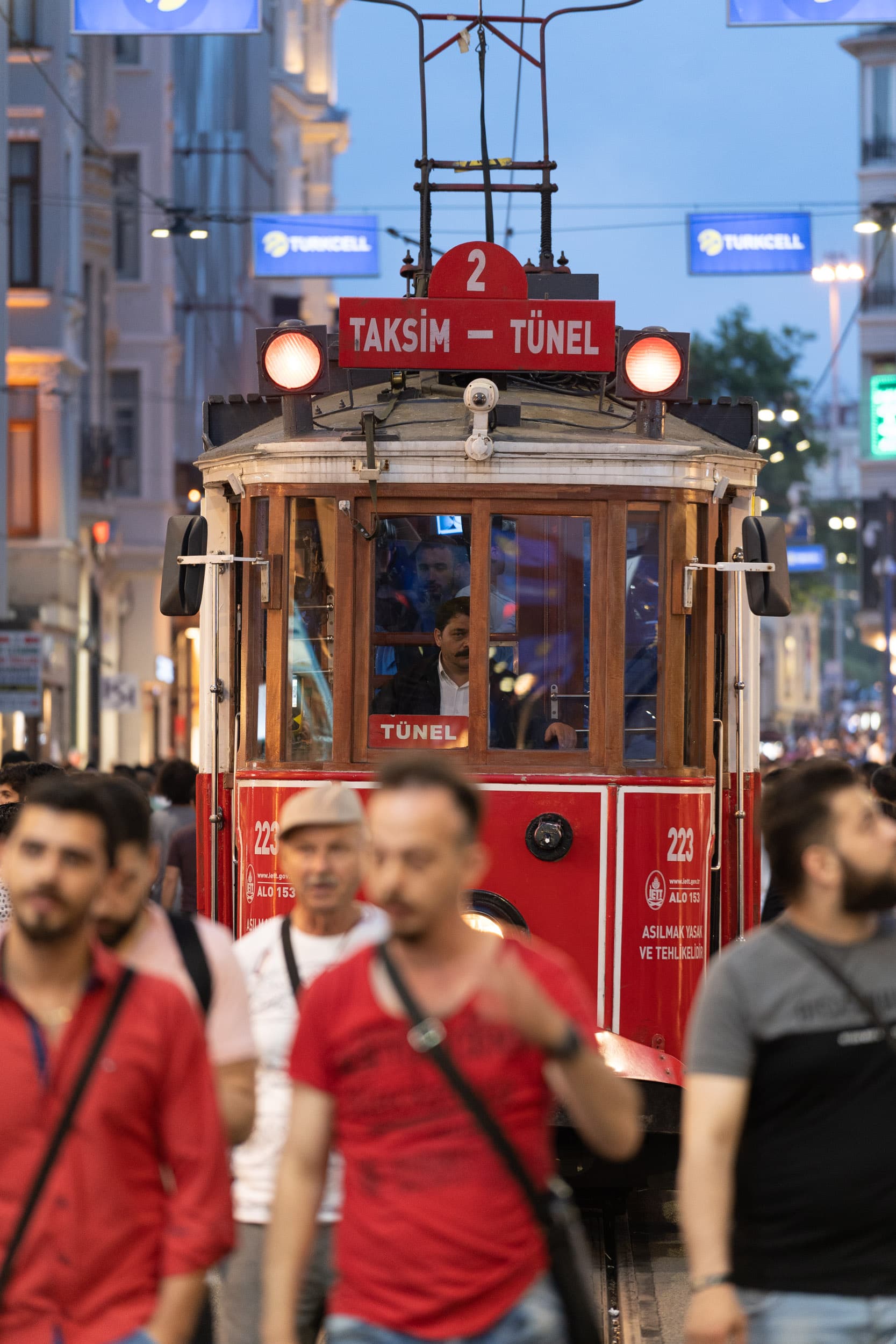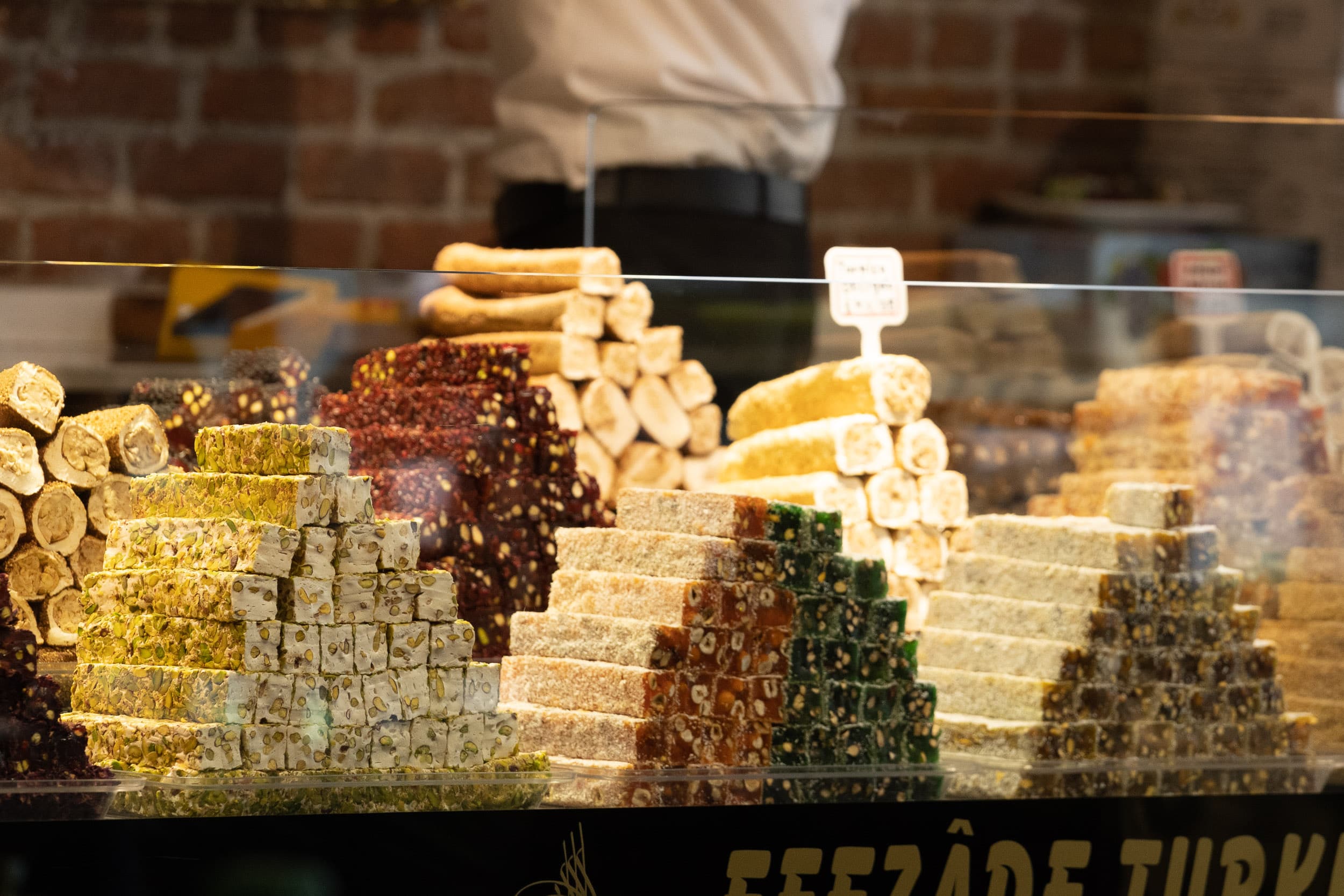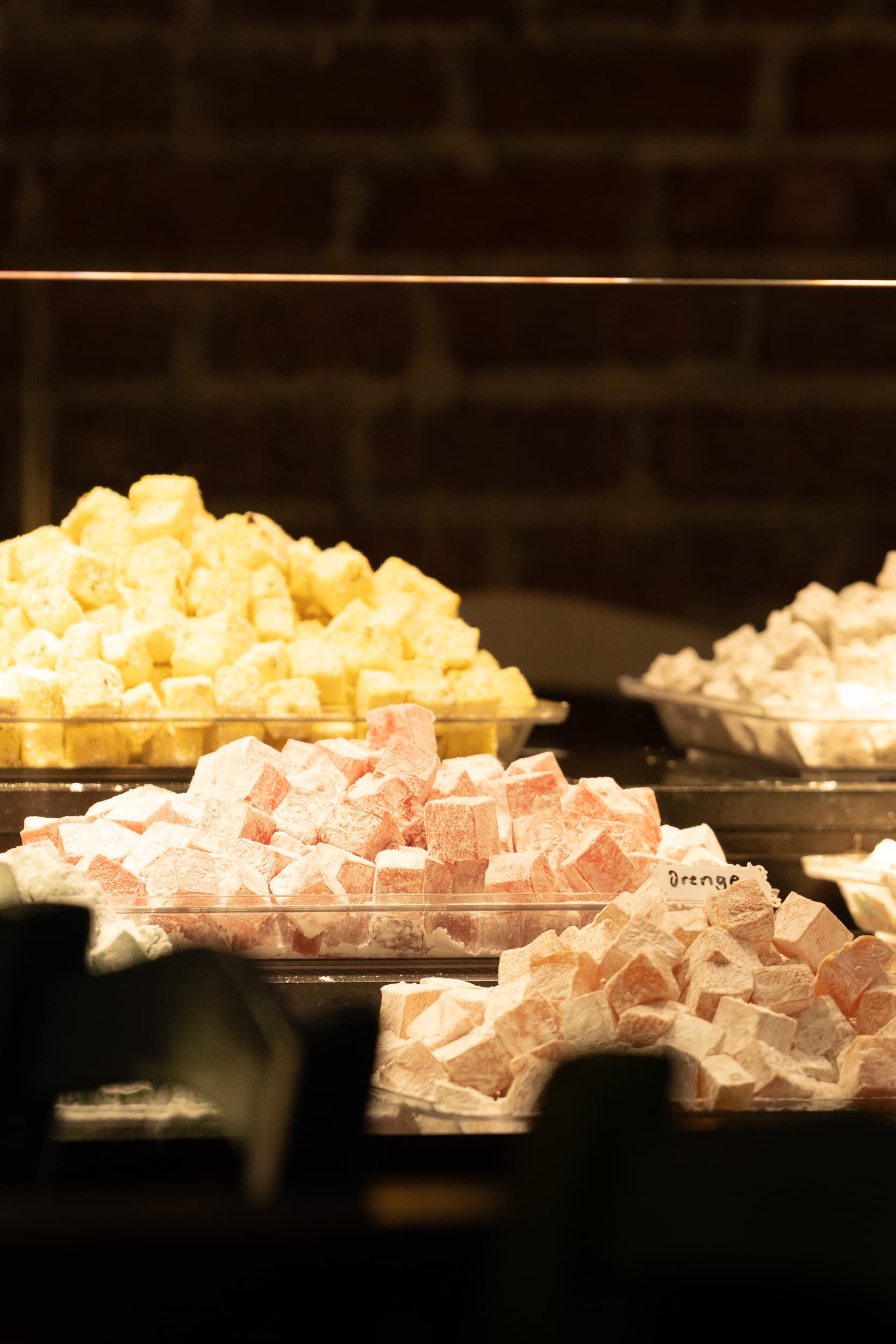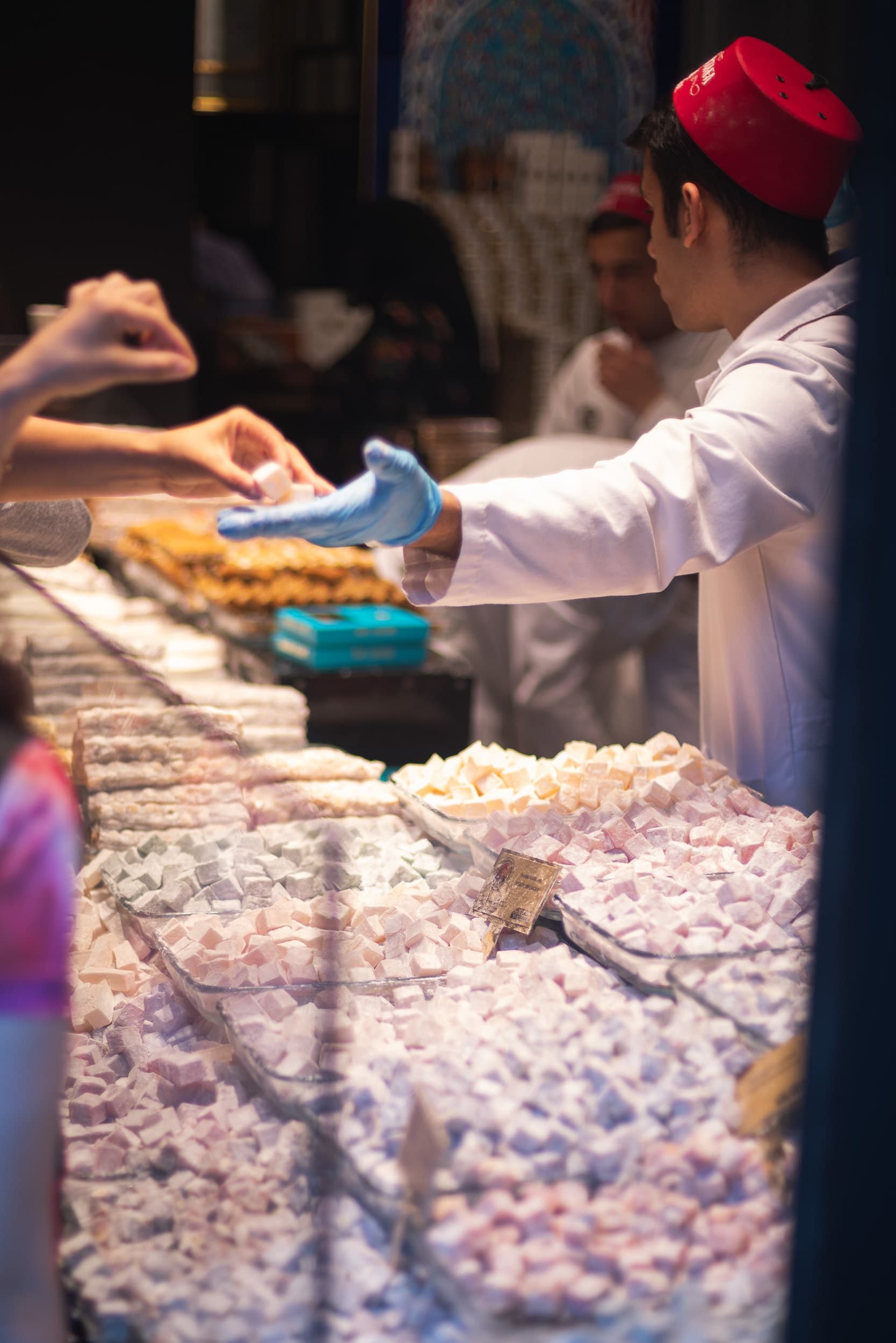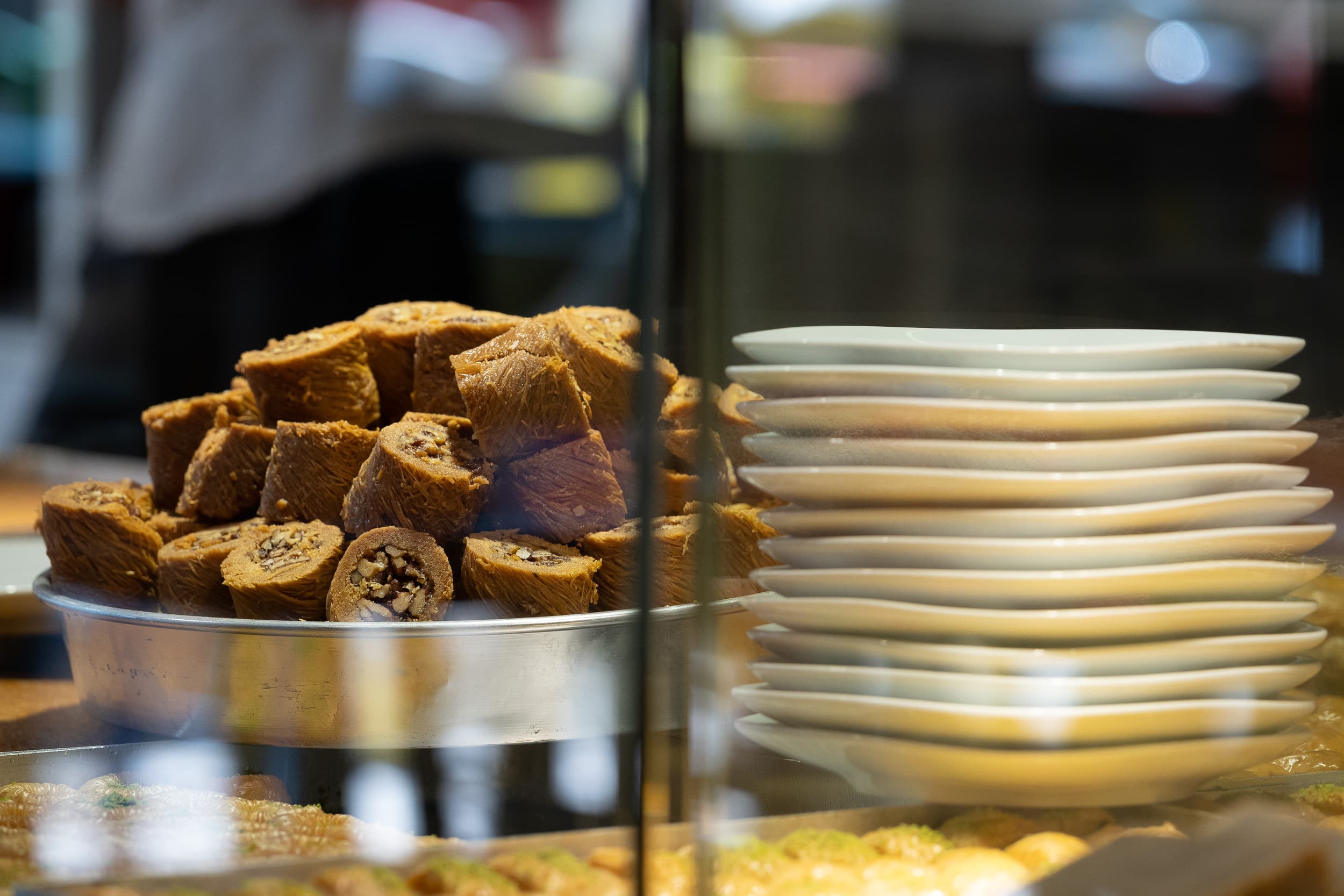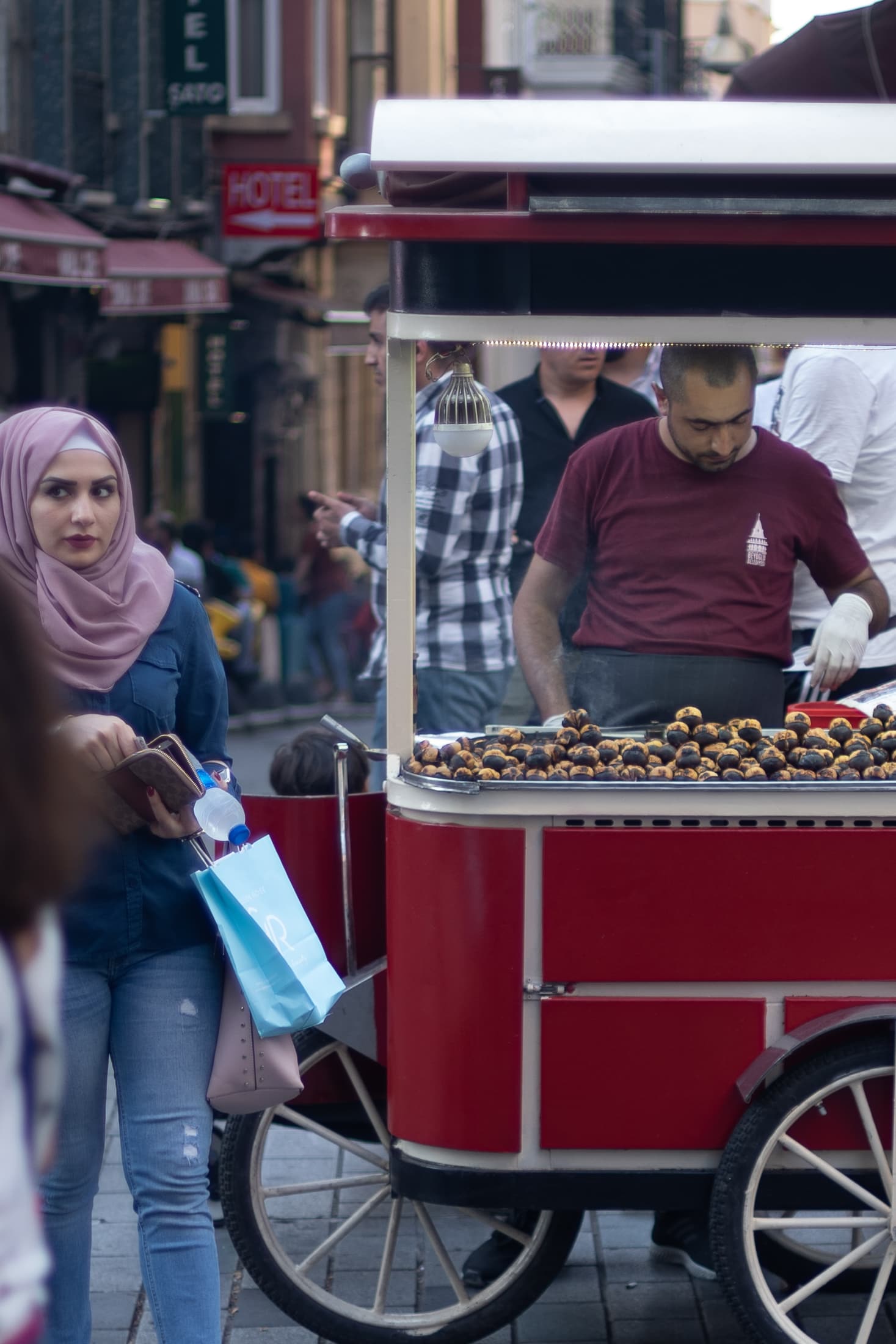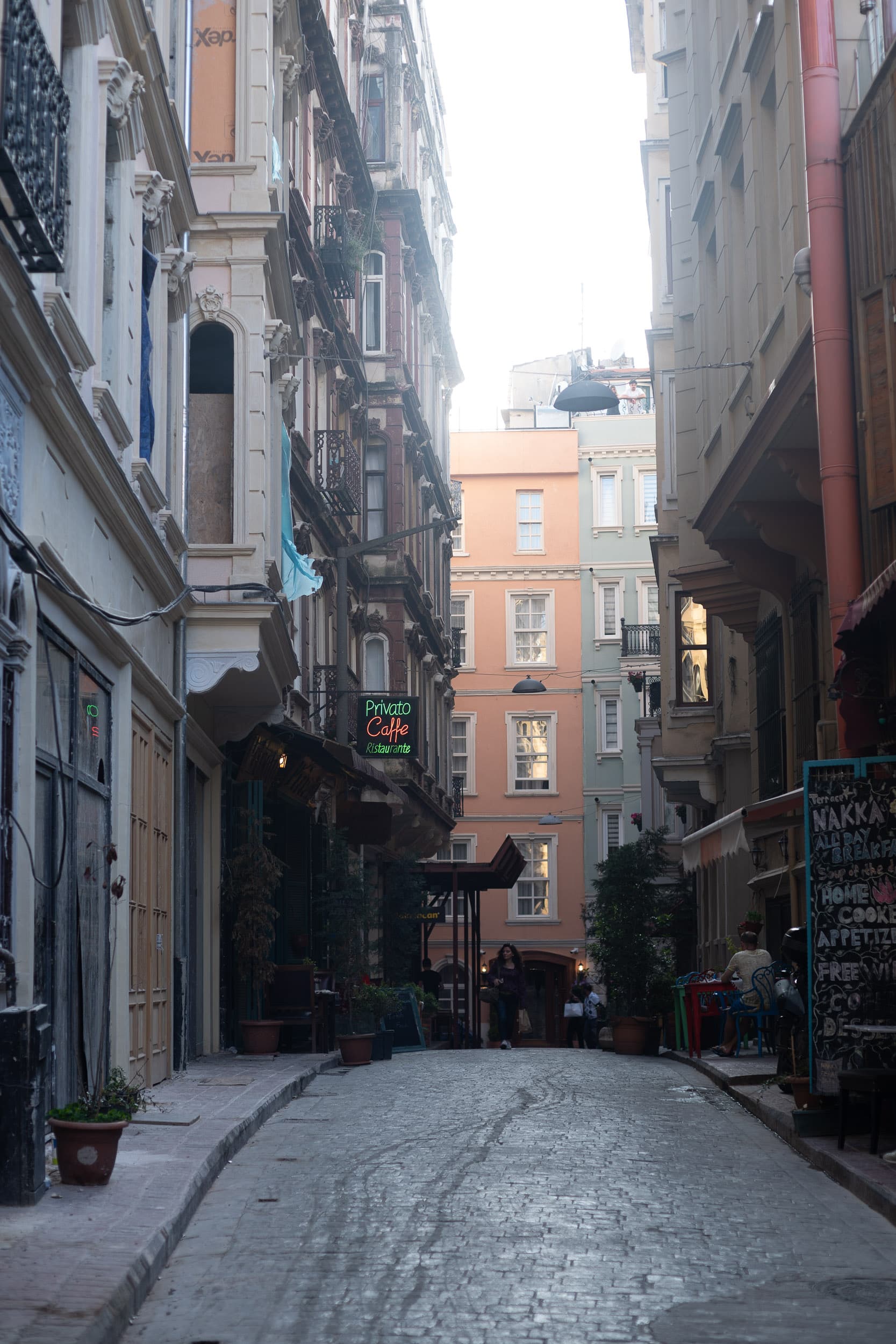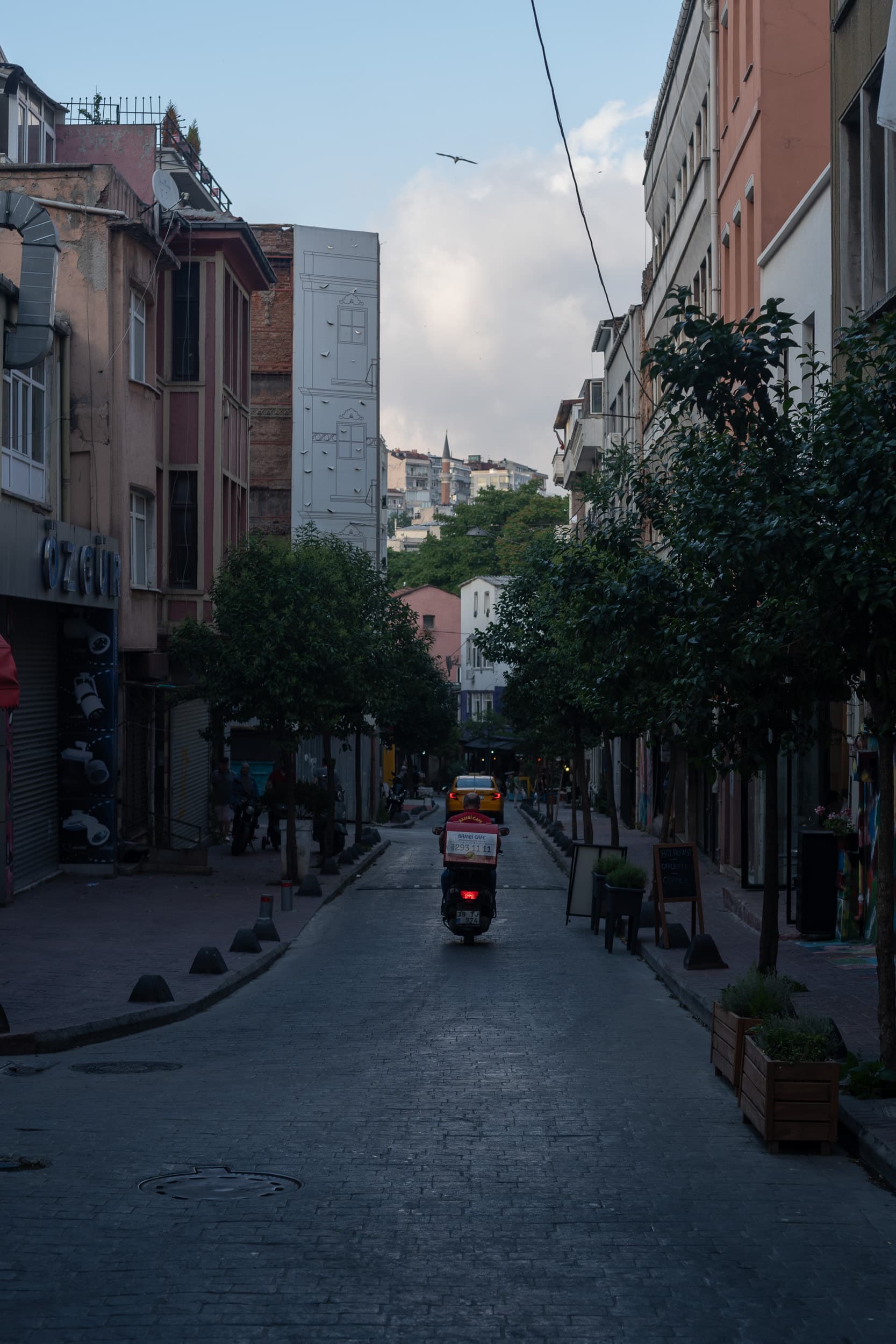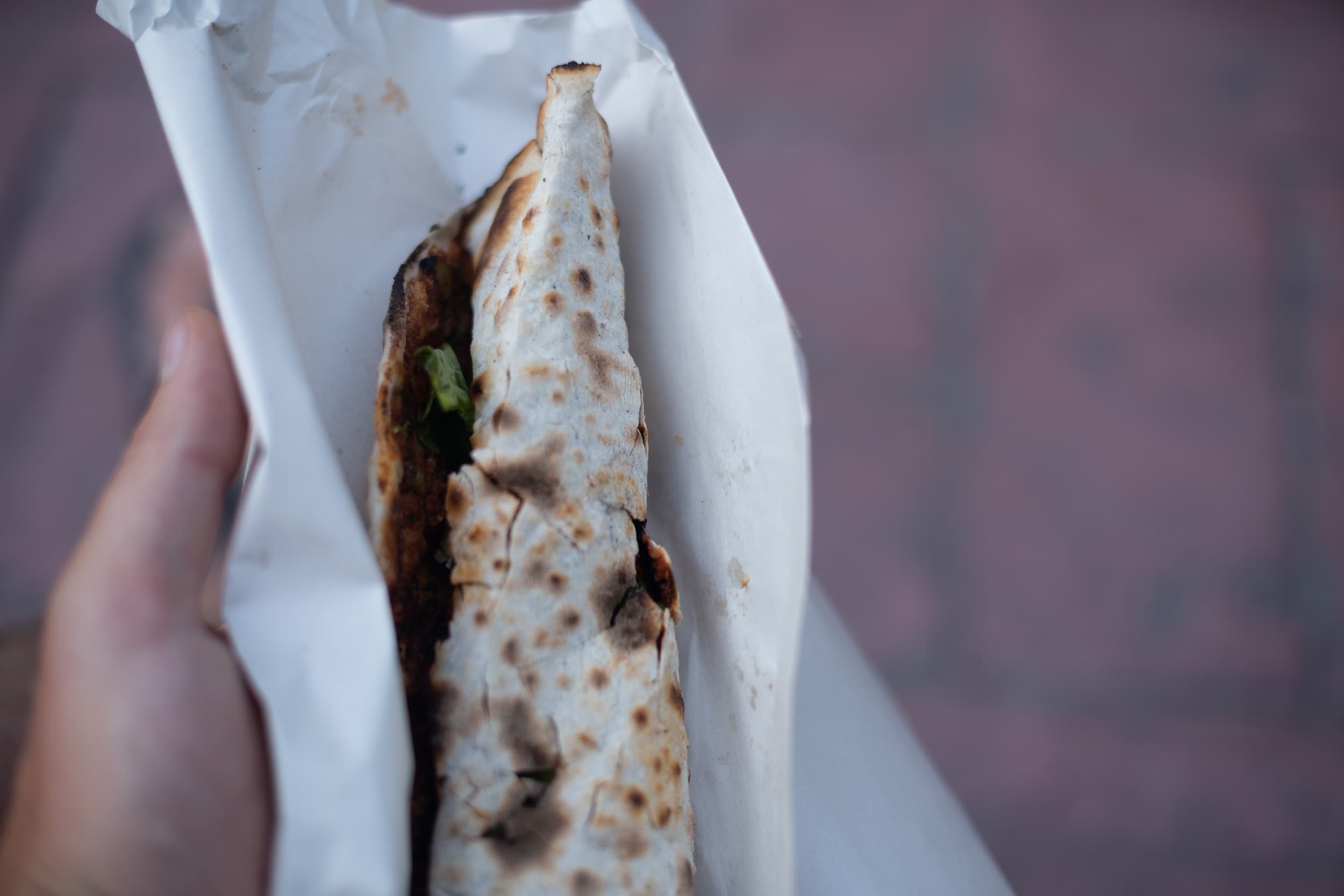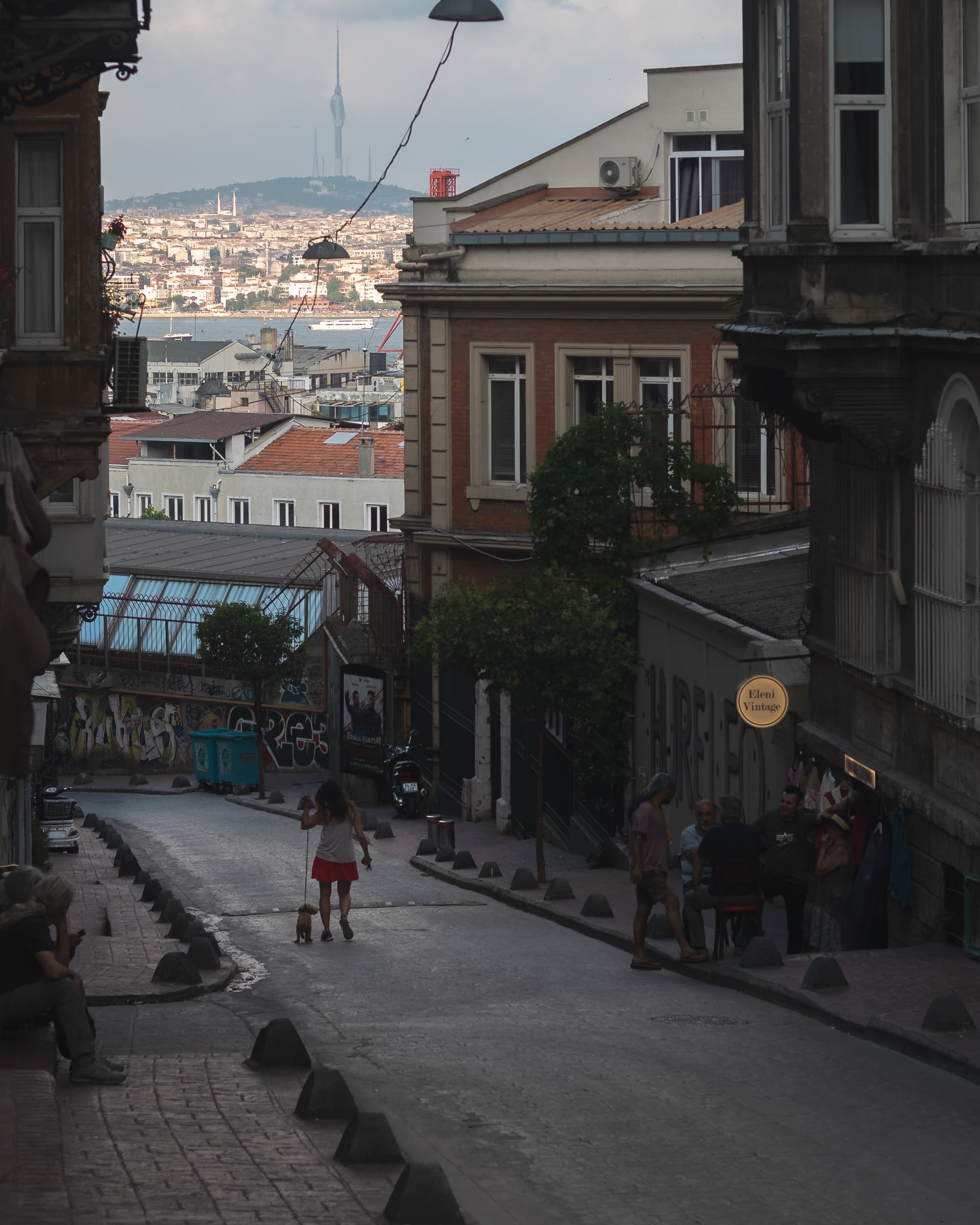 Before I left Istanbul and my Asian chapter started, I've got to know someone, someone who wanted at the same time, in the same way, in the same direction.
More about this story and about the next chapter of bicycle touring turkey, you'll read in the next one!
Special thanks to all of you for being part of my journey:
Umut, Oguz, Savaş