This blog post about part 3 of cycling in Turkey is characterized by "less words, more pictures". Cappadocia, central so as eastern Turkey offer some breathtaking landscapes, and since I could never truly describe these beautiful places in words, my pictures will do a much better job.
Cappadocia
After our camp on Tuz Gölü, Caroline and I continued cycling towards Cappadocia, which was only a 1-2 day ride away. The further we got towards central Turkey, the hotter it got. My craving for sugar, which slowly started to increase in Turkey, has not decreased so far and the heat did not help to counteract this issue for sure. It turned out that Caroline had the same sweet tooth as I had, so our diet while cycling in Turkey started to look like this:
At almost every gas station (1-3 a day) we stopped for an ice-cream, a bottle of ice-cold coke or cookies (or all of them). That was mostly the only thing there was. Ice-creams and Coca Cola became the motivation during these hot and long days, mostly cycling with a headwind. In Turkey I thought about the Idea of counting the ice-creams consumed on this tour, now I know it was probably a good decision I never did.
After an overnight stay in Aksaray, we slowly approached the center of Cappadocia and Göreme National Park. We cycled past more and more rock formations and next to antique cave-houses. It felt a bit like cycling in Grand Canyon, the scenery was fascinating and surreal at the same time. As we made a short coca-cola / ice-cream stop near the national park, the thermometer showed 46° celsius. Although we almost melted away, we couldn't wait to cycle the last few km's to Uçhisar and arriving in "our Cappadocia". The Cappadocia which was the much-awaited highlight in Turkey, about which we have heard and read so much good from other cyclists and blogs.
In Uçhisar we made a last stop at a small shop to buy food and some cold beers and as we made it to the top of the village and looked down on the other side, we were both standing there open-mouthed, followed by a huge smile. Seeing this incredible, almost fairytale-like moonscape valley with our own eyes, was even more impressive than all the pictures and videos I've seen about it before.
We went a bit further down from Uçhisar to find a grassy, flat part for our tents and enjoyed the most special sunset view we probably both had on our journeys so far. In the early morning, around 4.30 am, we woke up to marvel the hundreds of hot air balloons that are flying over the valley every day. We then spent one day cycling through the Göreme national park or hiking through different parts of the valley, to see all these "fairy chimneys", clefts, pinnacles and caves erosion has formed in the soft volcanic rock.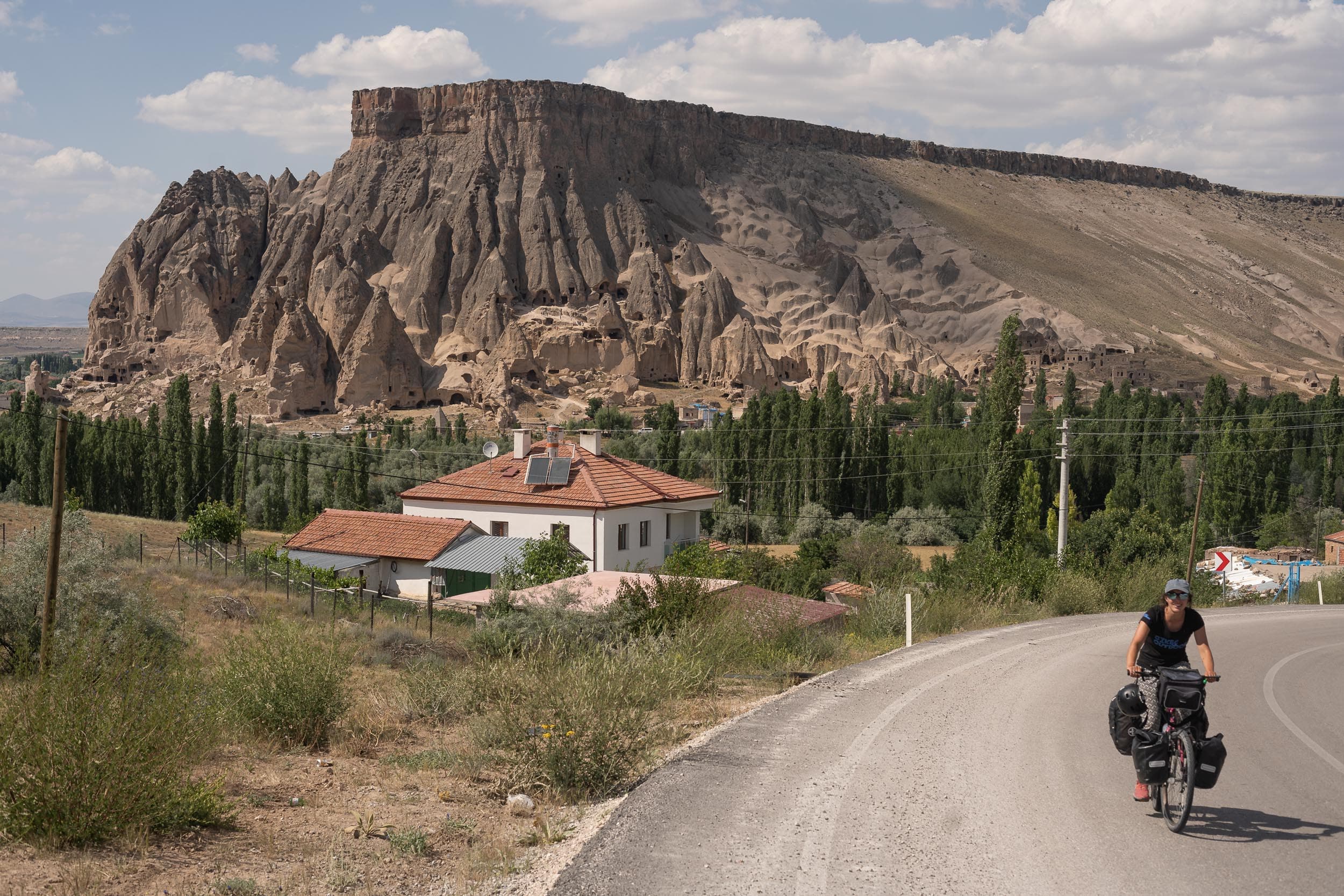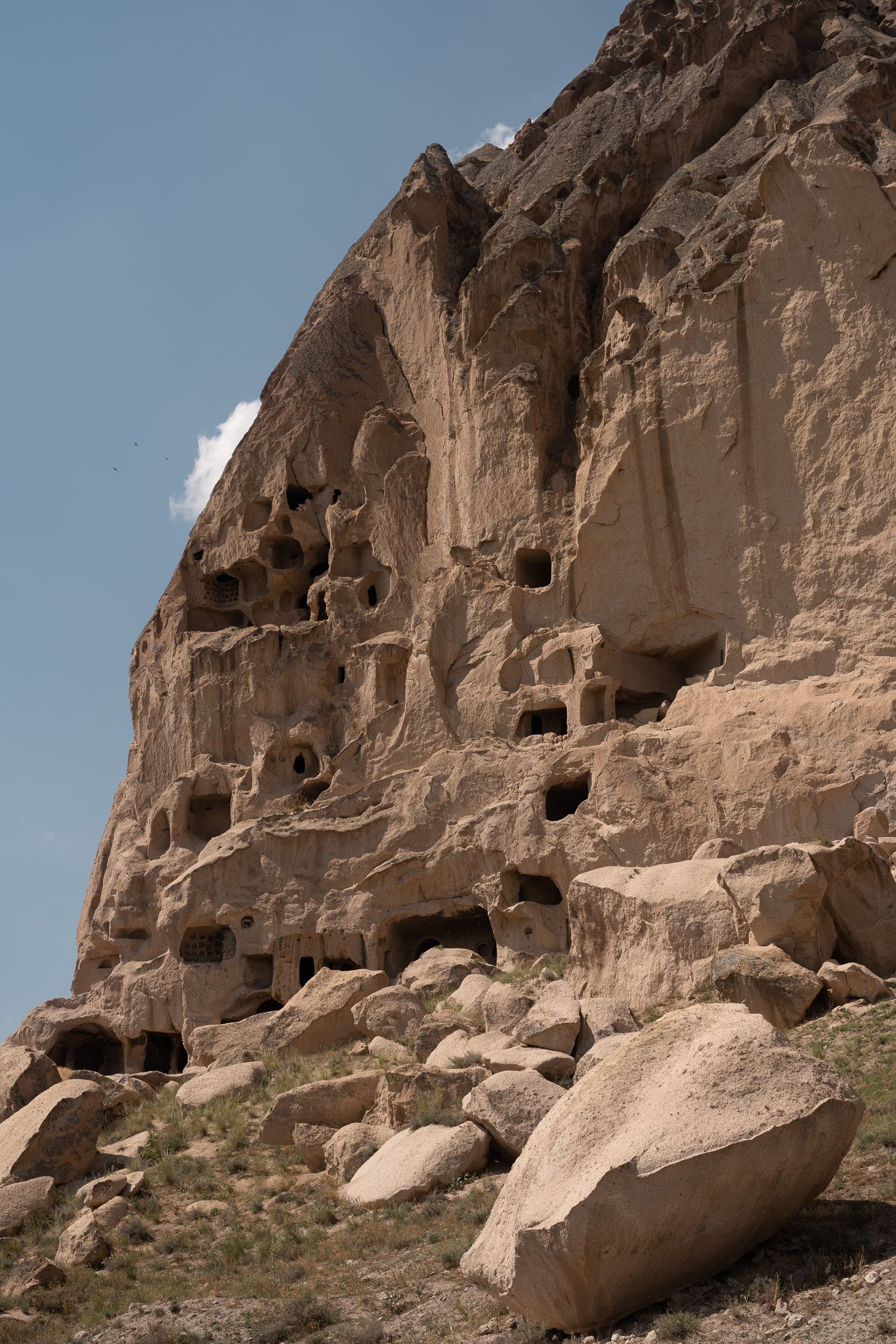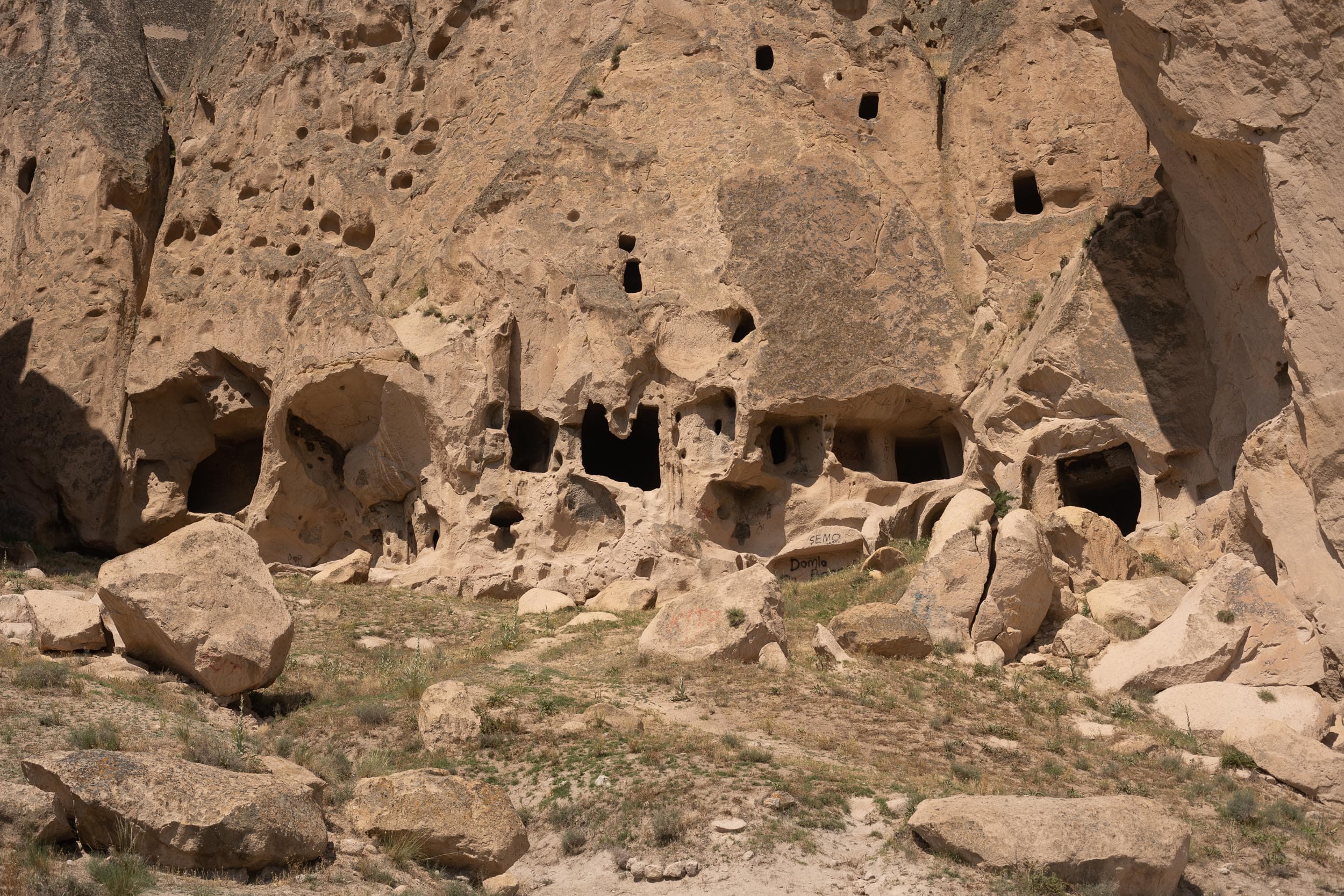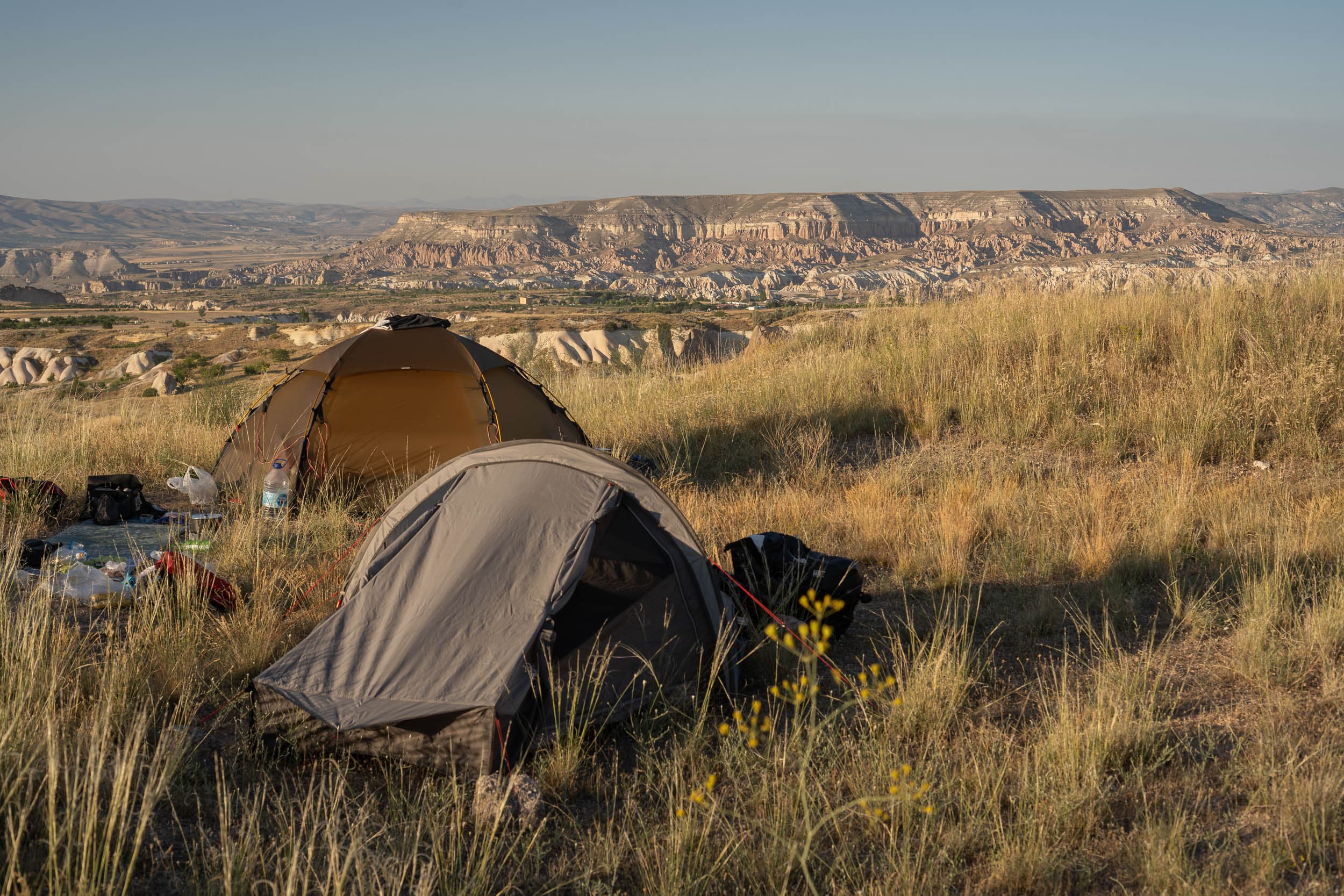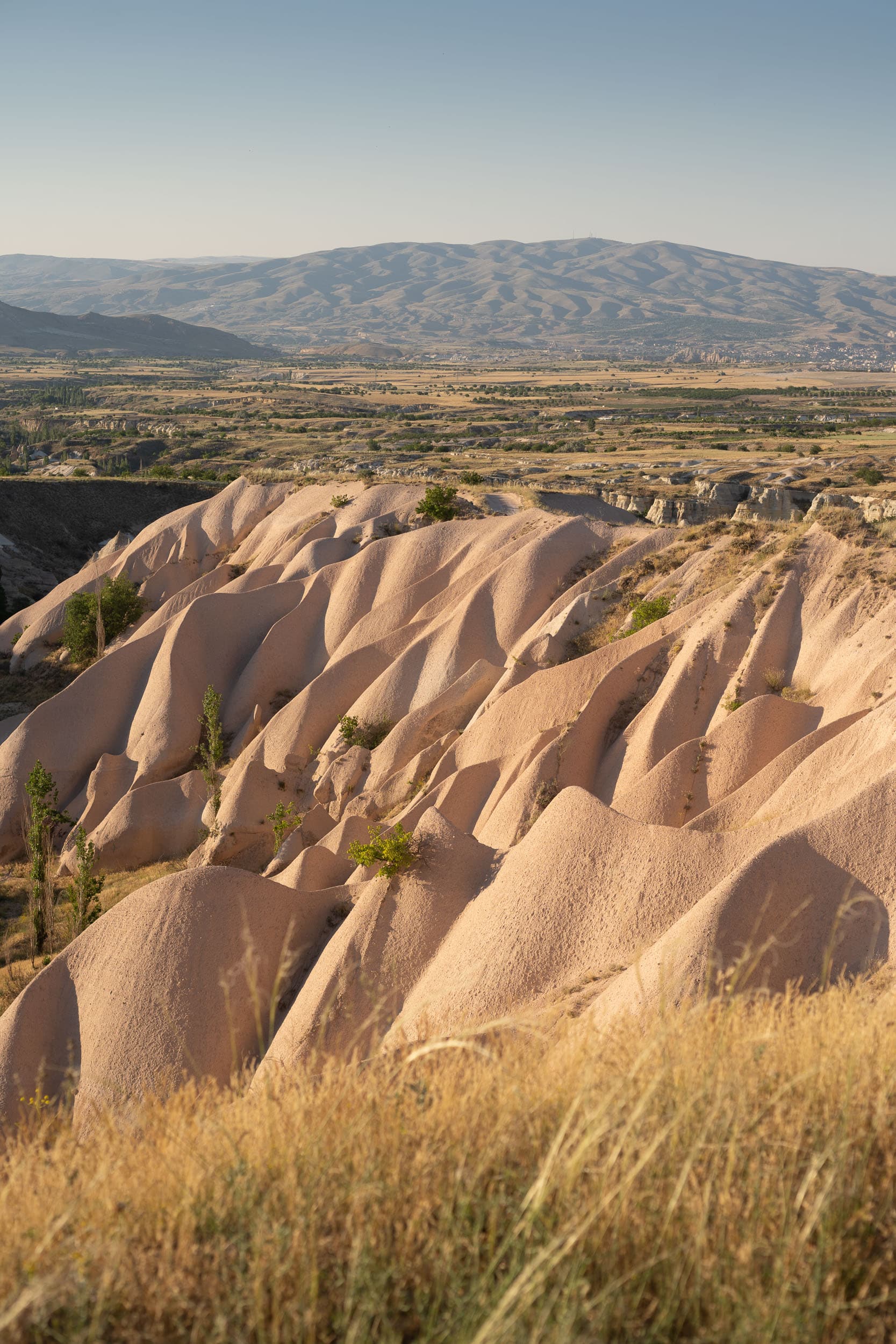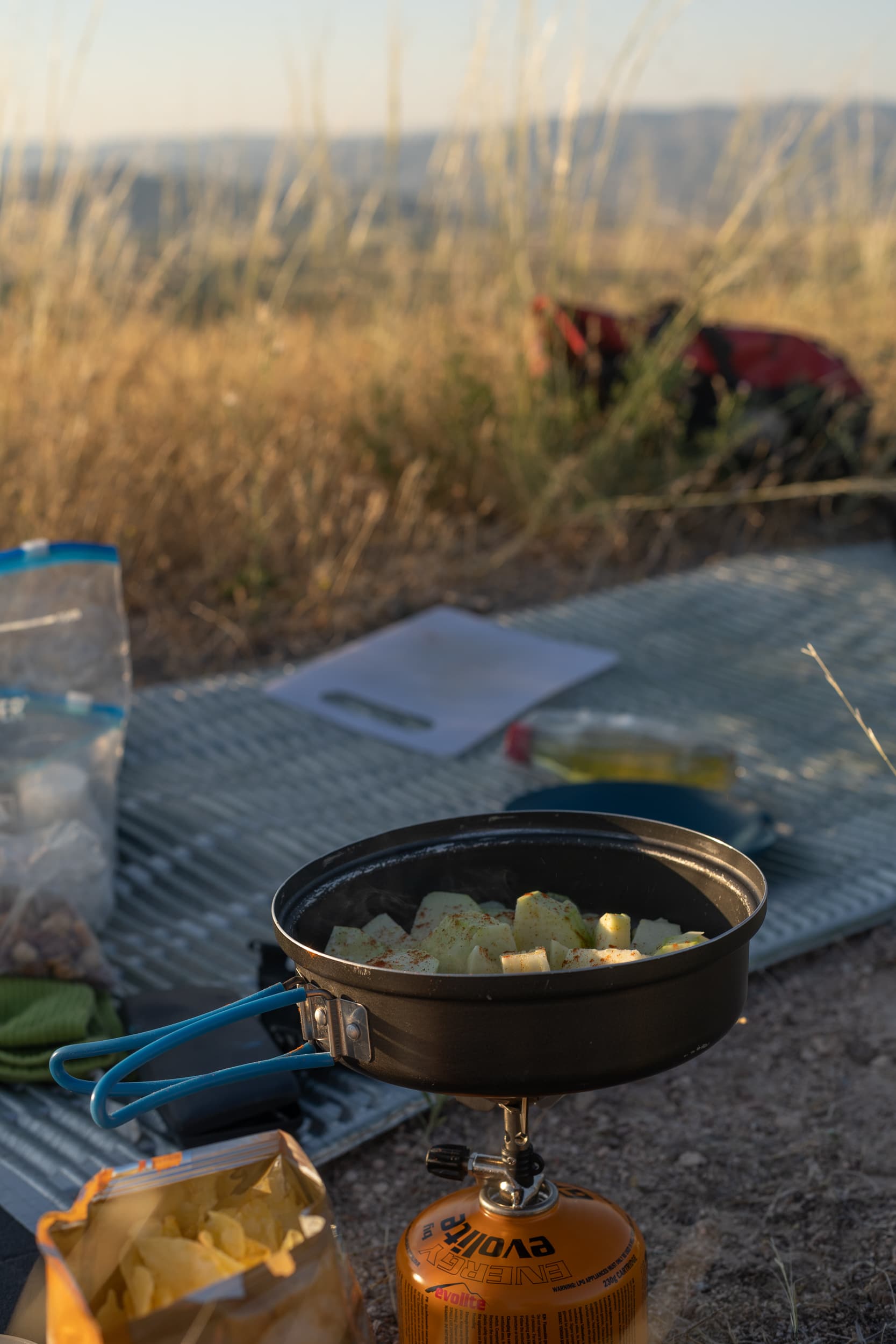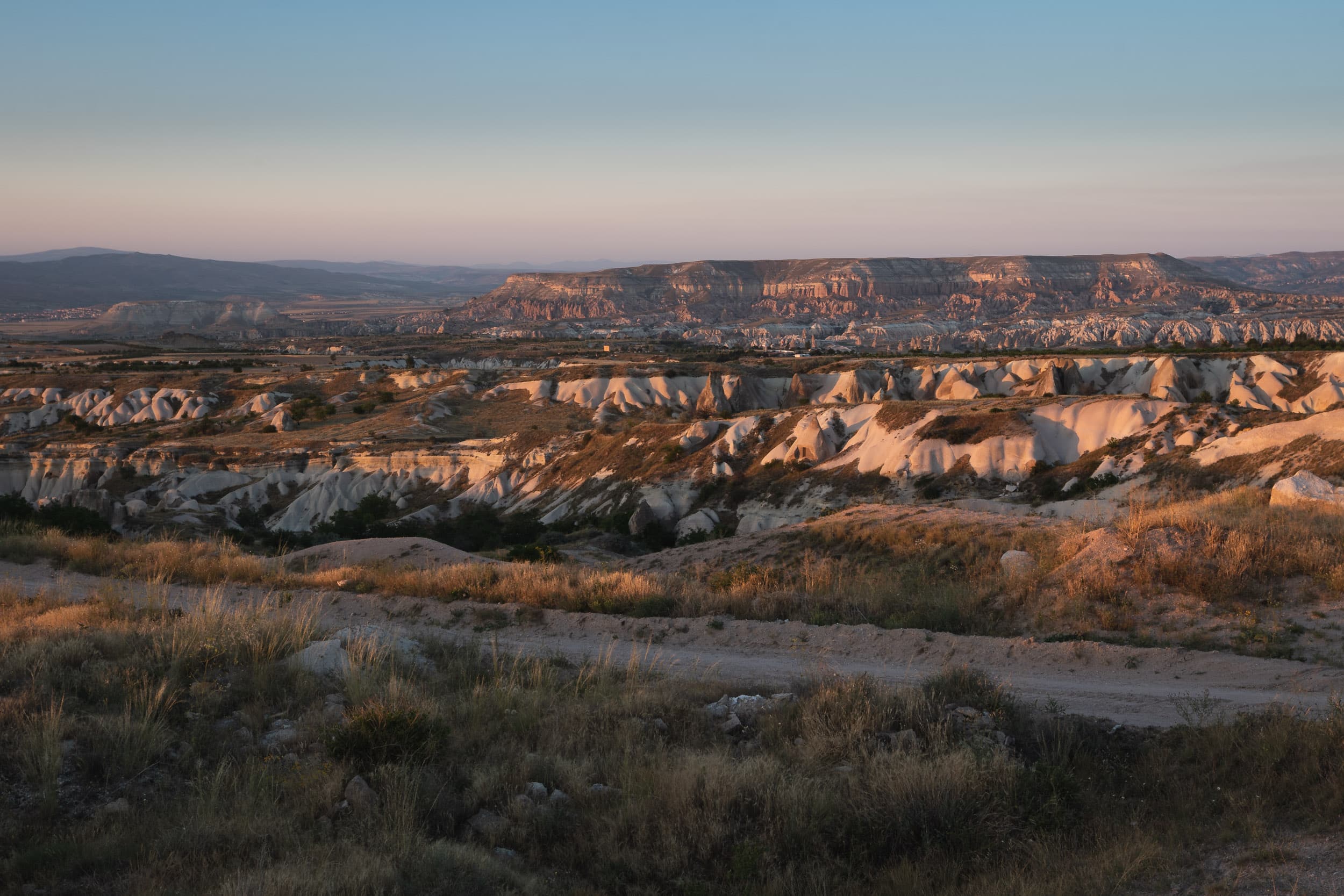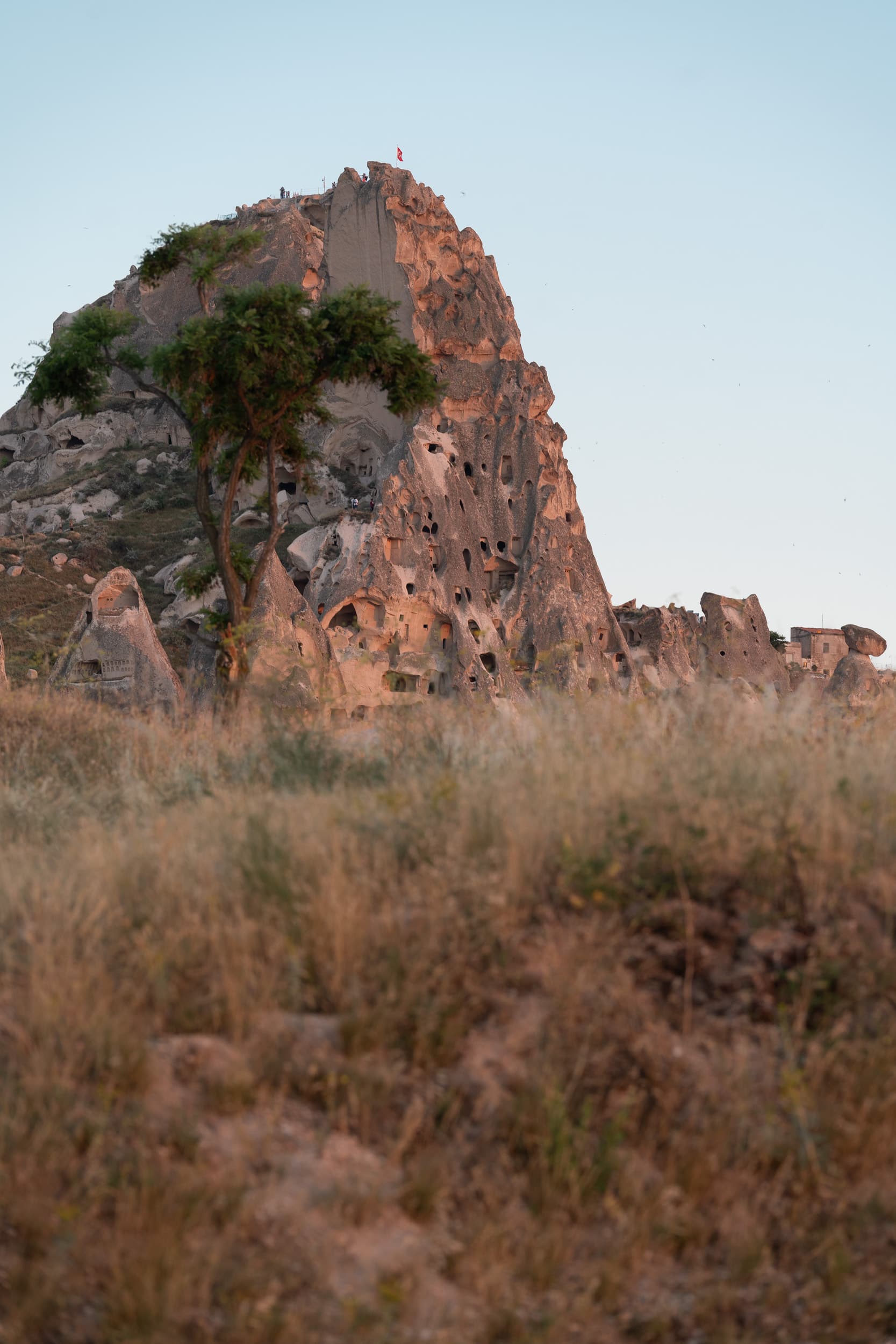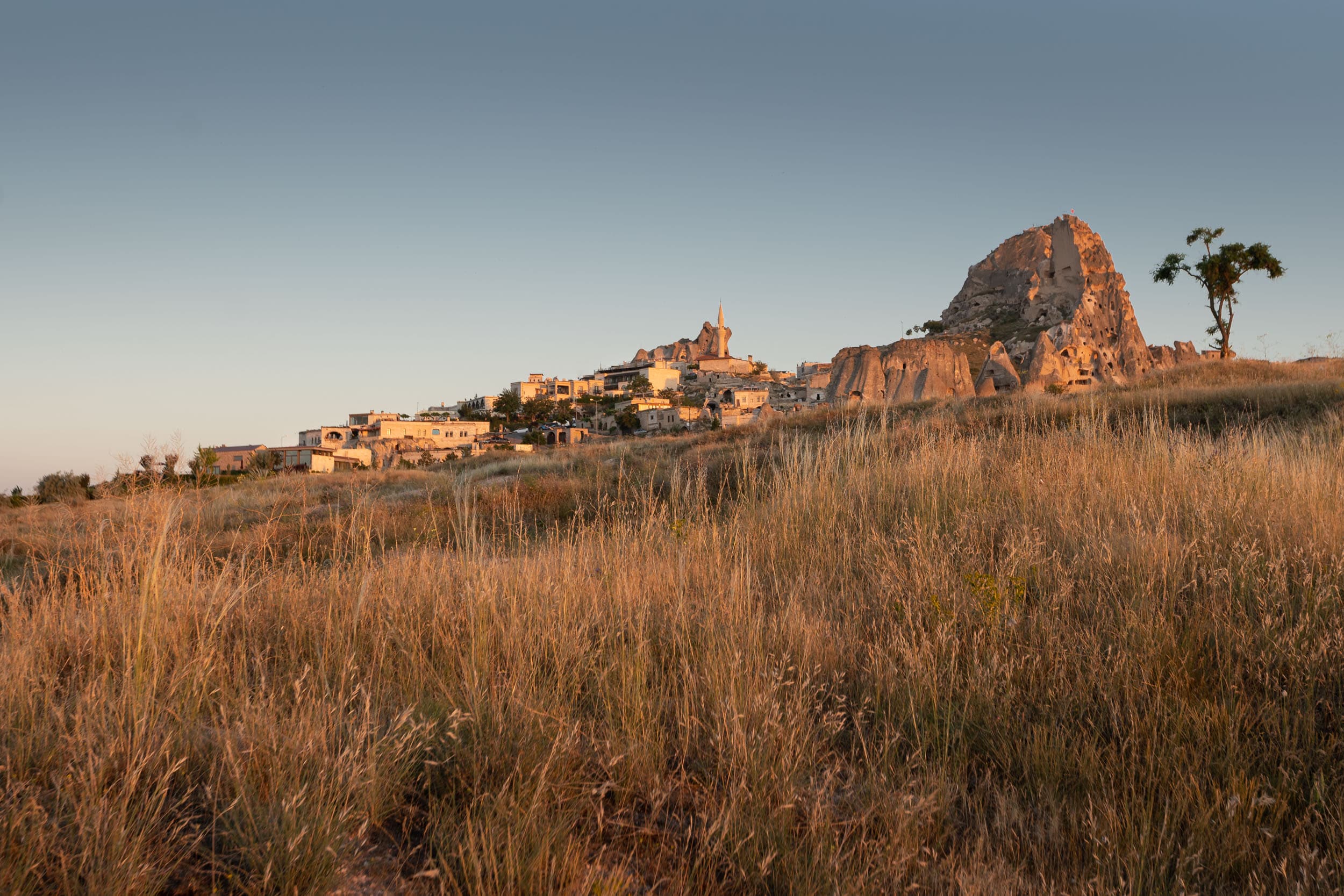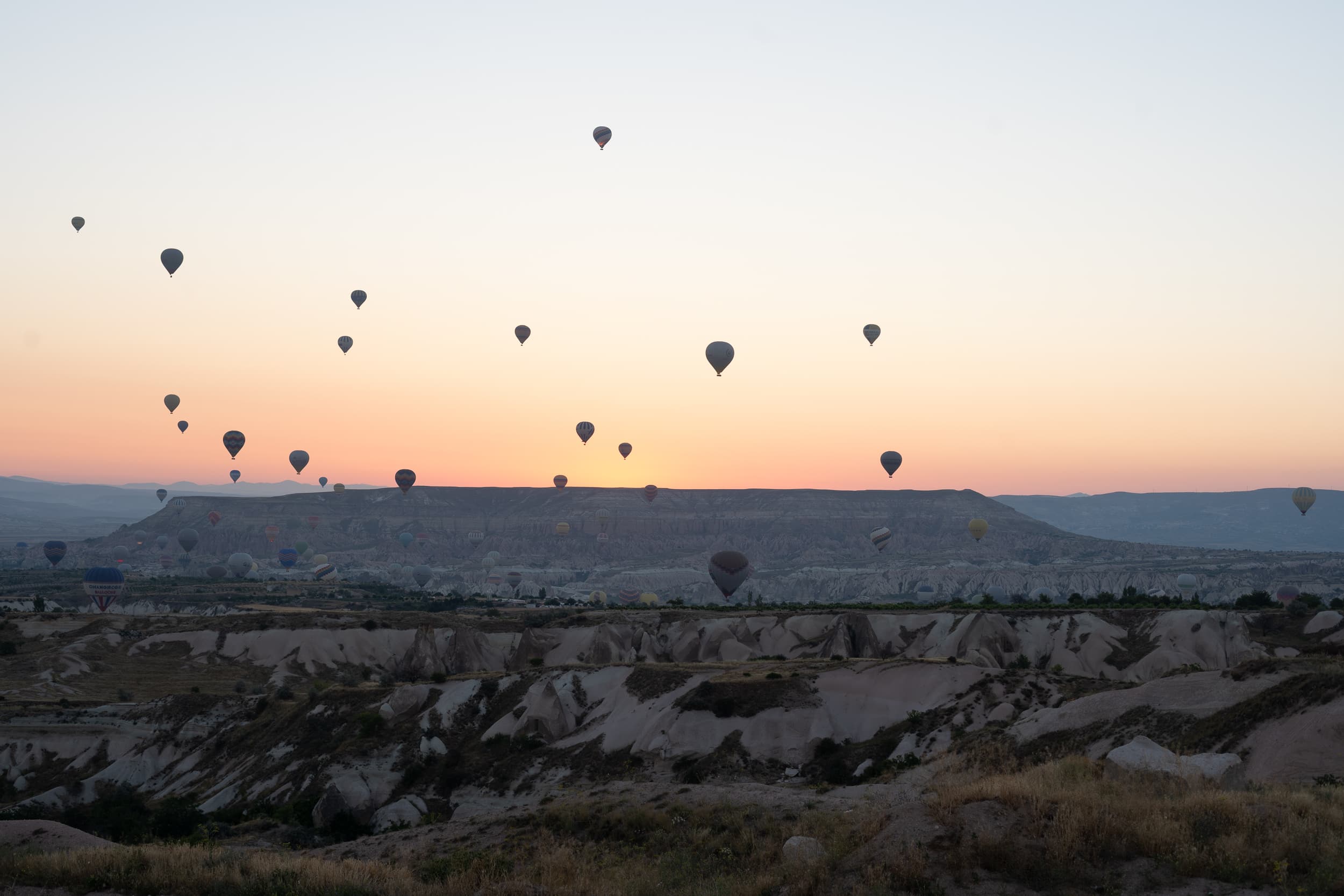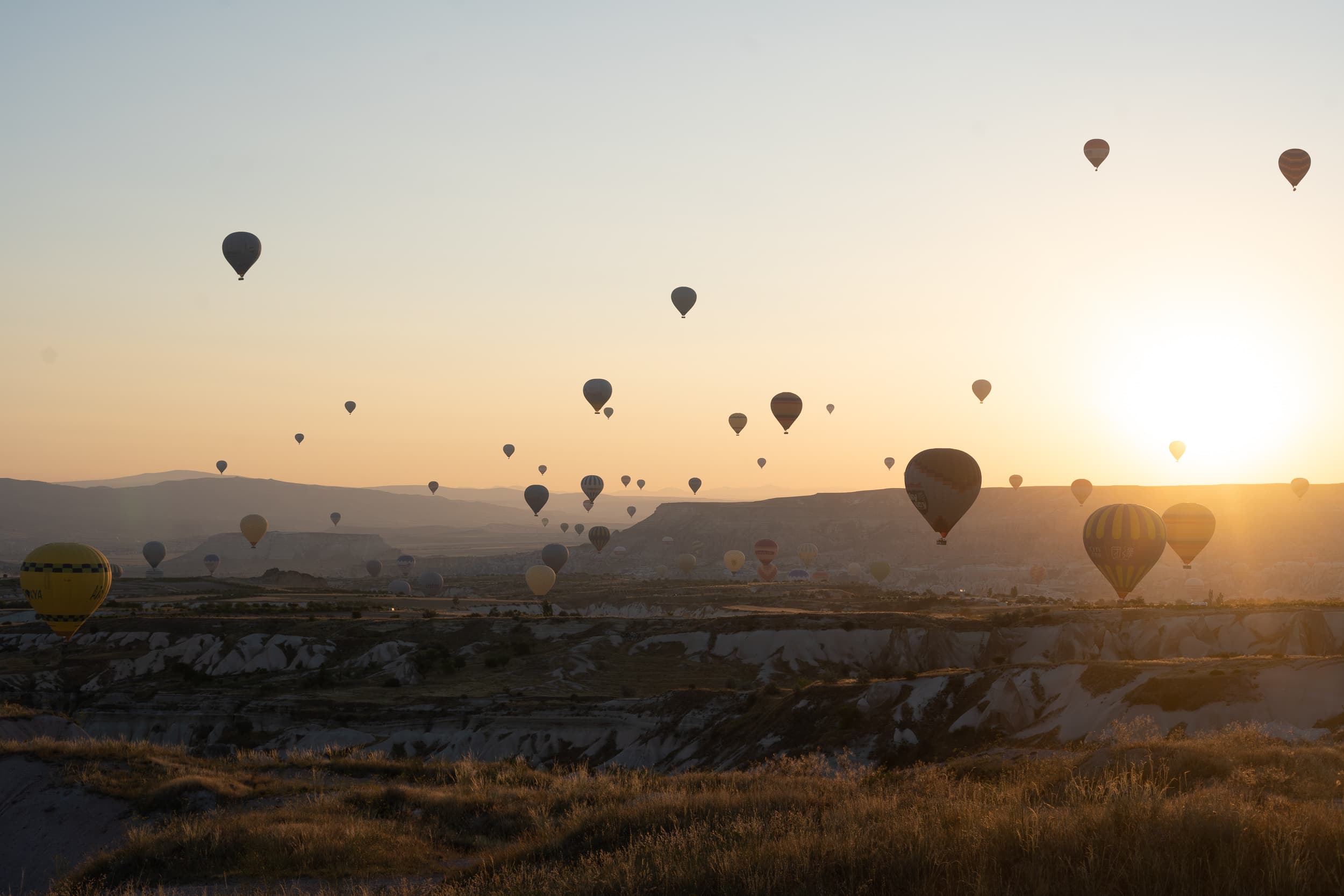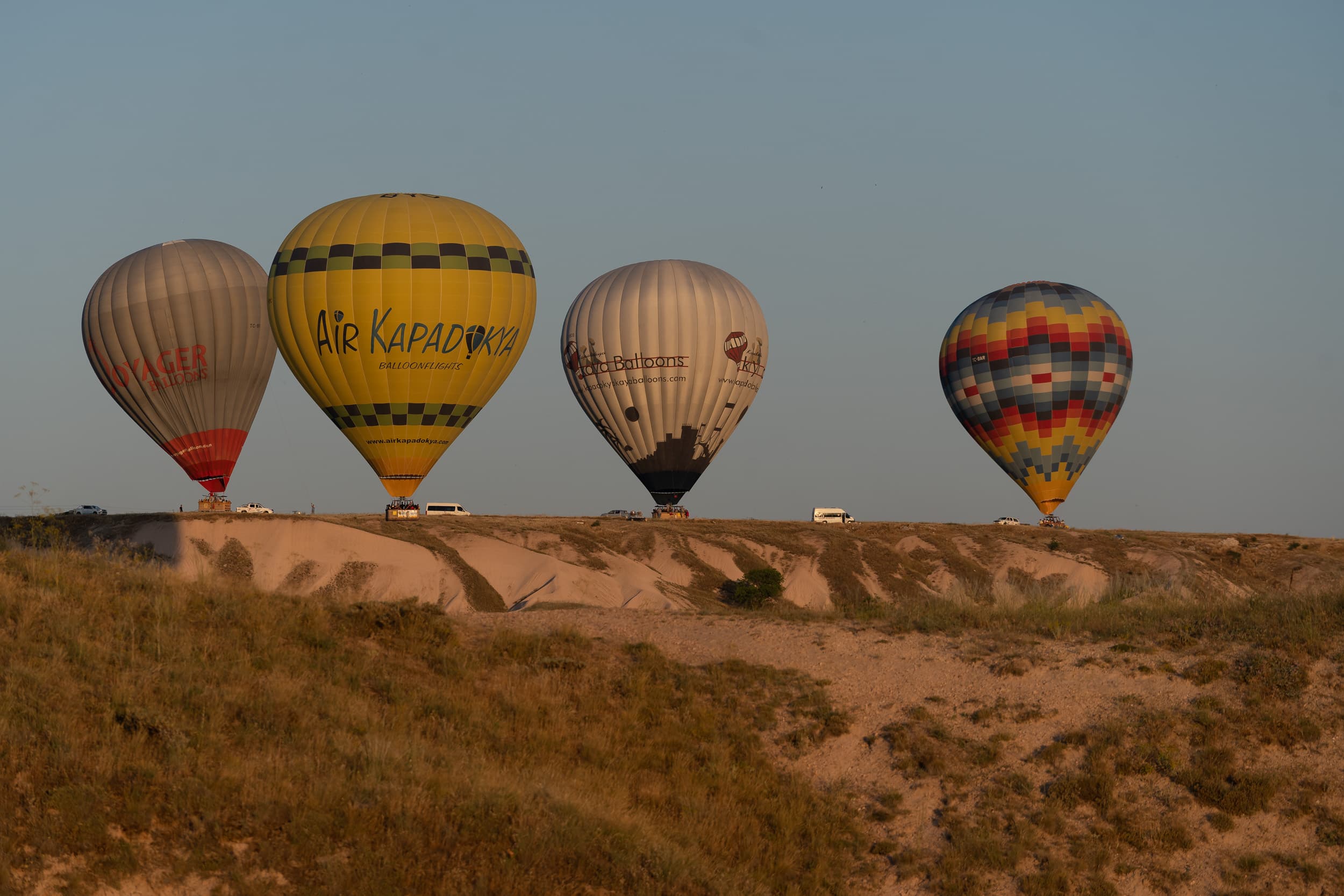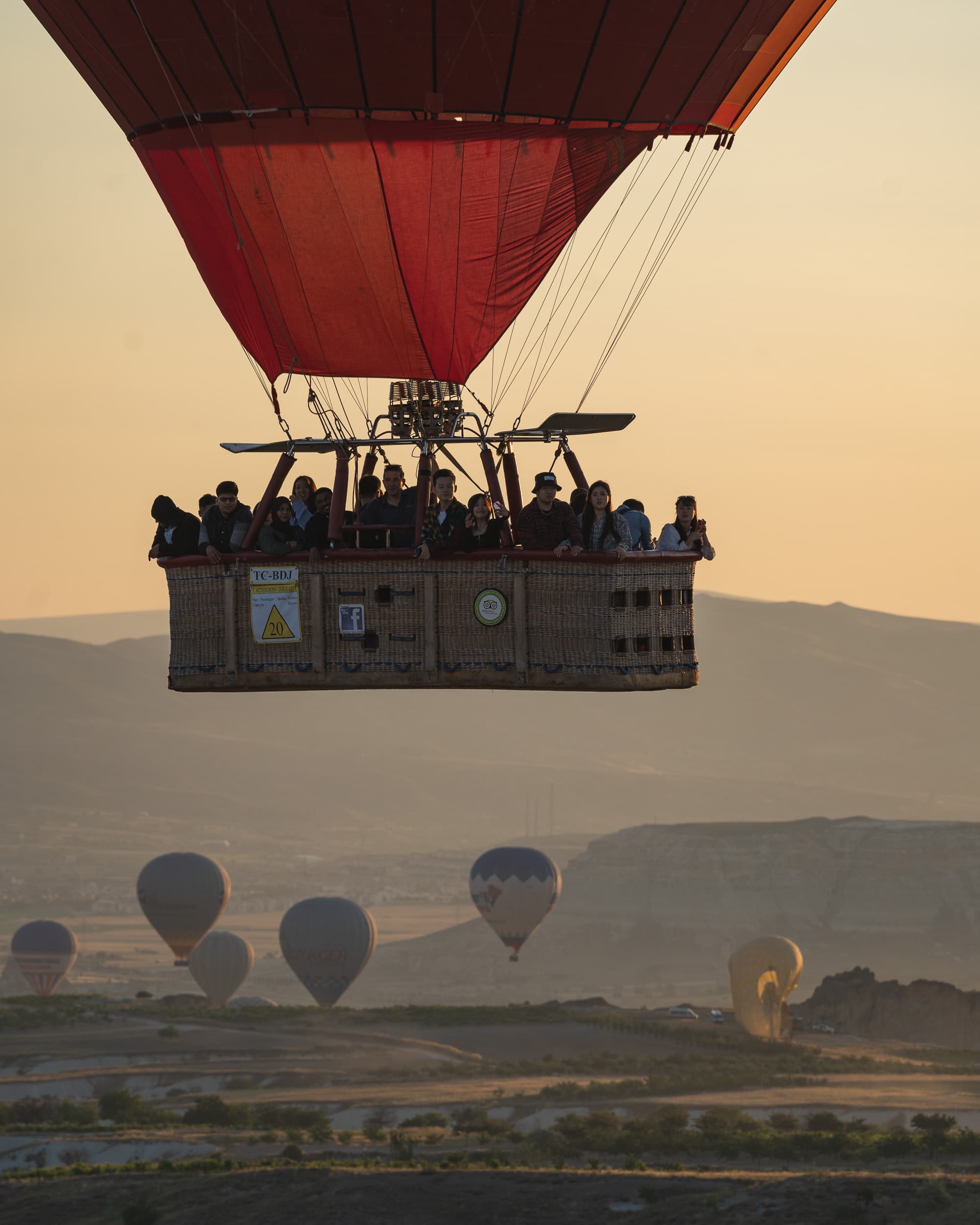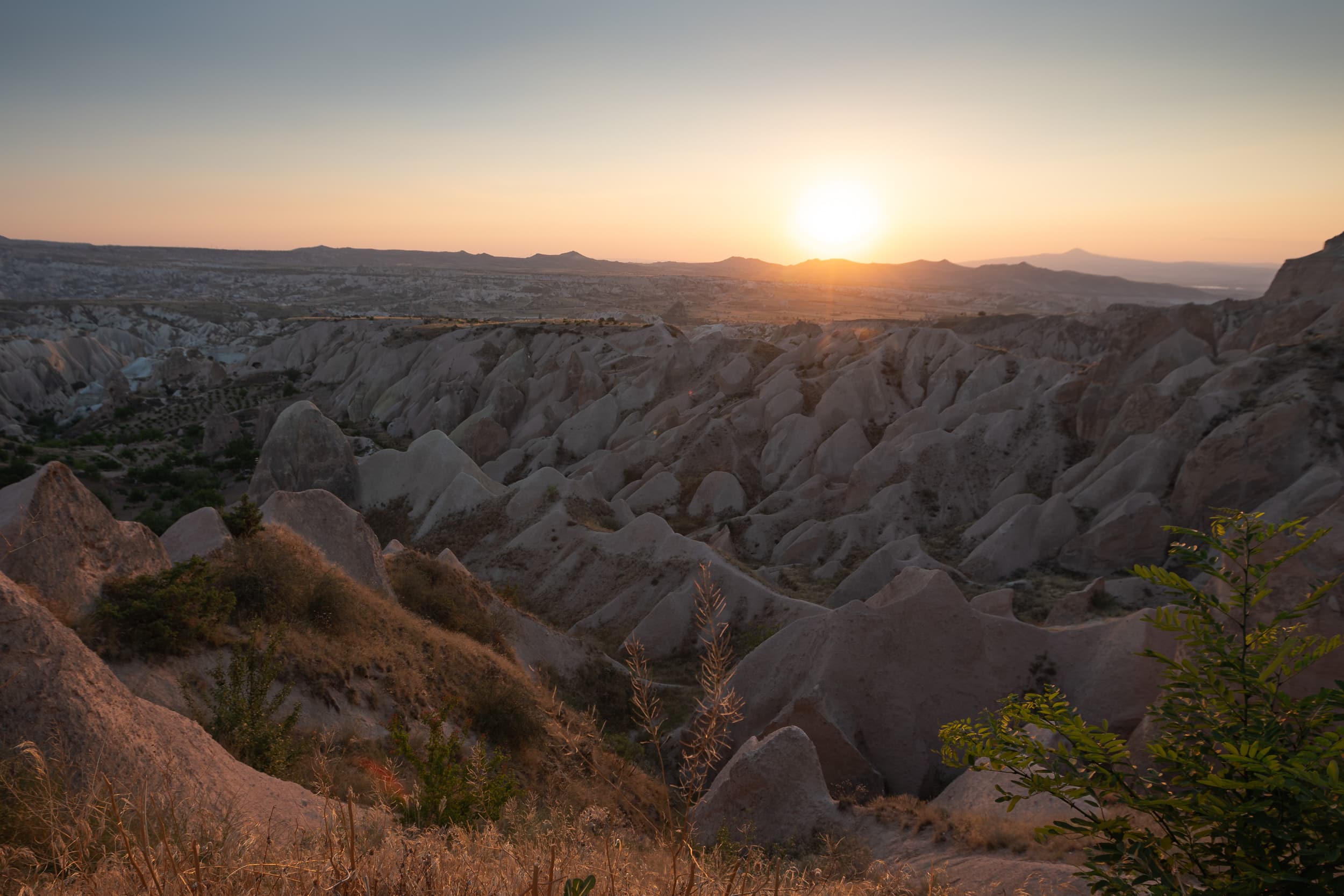 Cappadocia was definitely one of the most beautiful places of the whole trip, it was like living in a painting for 2 days. I recommend everyone to grab a tent and a bottle of wine and to explore this magical place on your own when visiting Turkey.
We spent a rest day in Ürgüp and then moved on towards Kayseri, where we were able to stay with Türker, another Warmshowers.org Host.
Days were still very hot, but soon it should get colder again, as the mountains were waiting for us. We decided to take the road to Erzincan, Erzurum, and finally to Kars in the north-east corner of Turkey. Before we arrived in the first bigger City of Sivas, we found another small salt lake on google maps, so we went for a little detour to Tuzla Gölü, the smaller brother of Tuz Gölü. This salt lake was much smaller but not less impressive. From far away, approaching the lake from one of the hills around, we could see a super shiny white surface, which partially reflected the surrounding mountains.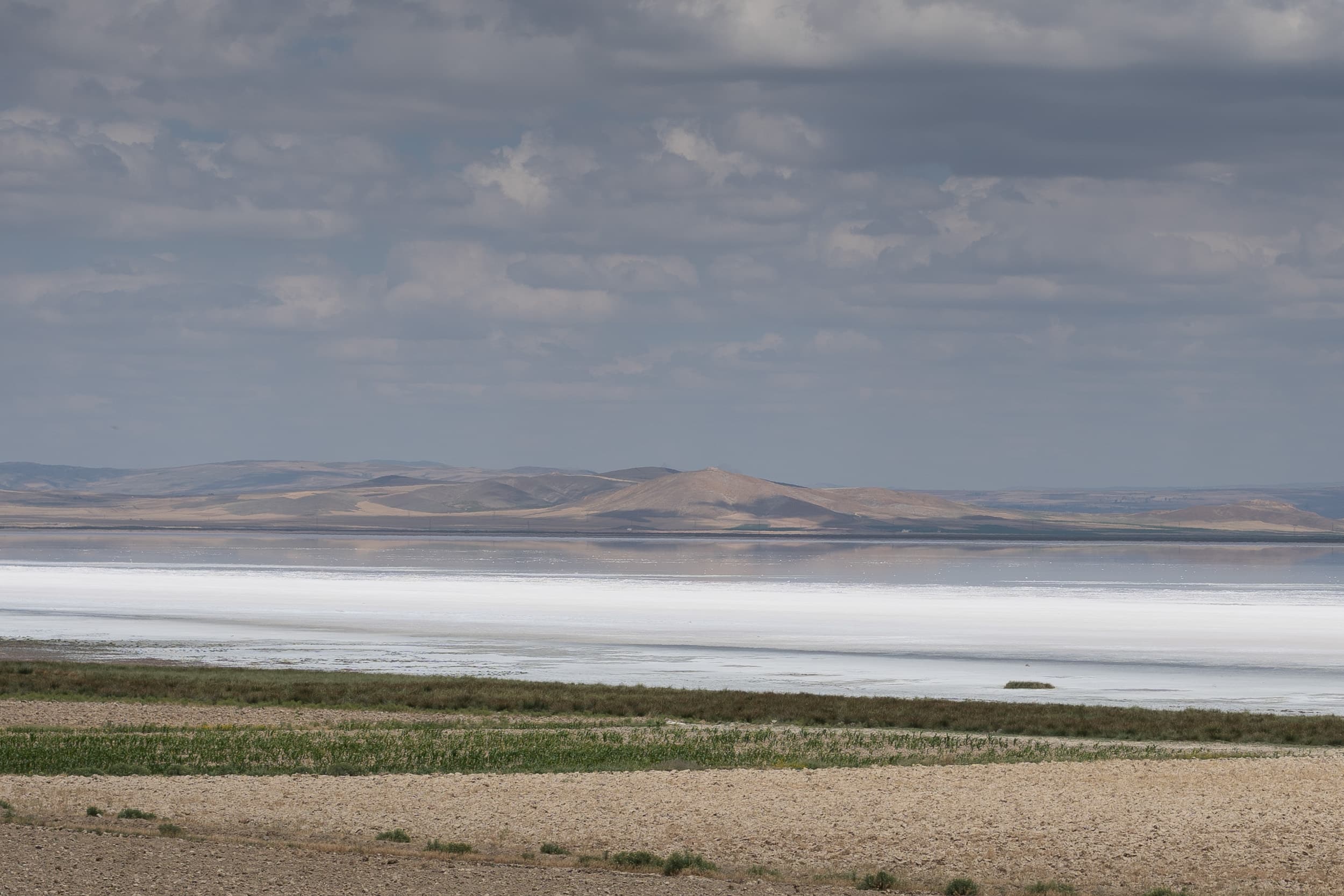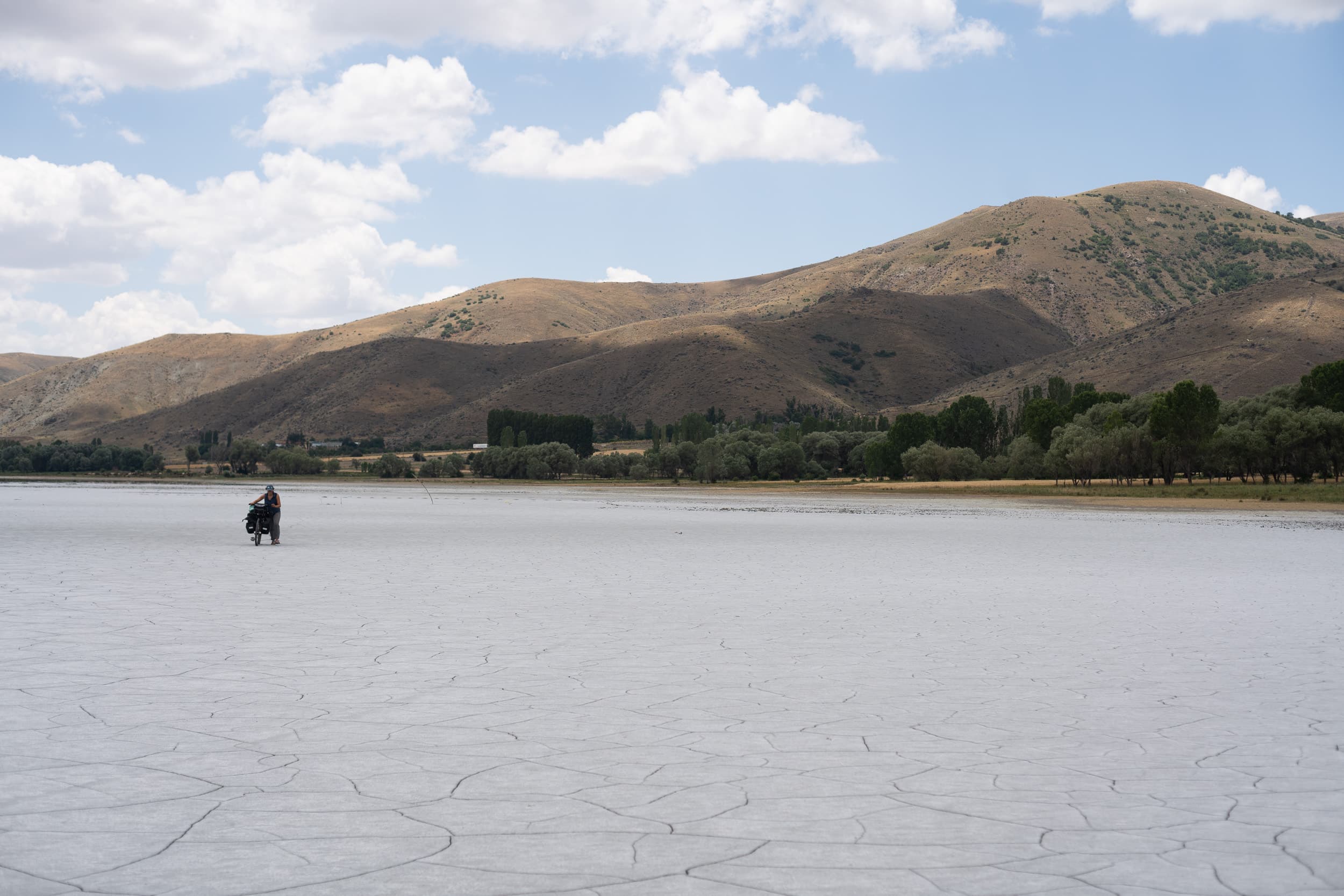 The further north and east we cycled, the more the landscape changed. It became mountainous and the beige / brown scenery slowly turned a bit more green again. Days on the bike were long, mostly on the long and straight Turkish highways, with some small villages here and there. Whenever we entered another village, we mostly stopped for some food. If it was the daily Corba (soup) or fresh salads, something which was never missing was a huge plastic bucket full of ekmek (bread). We found out that for a lot of Turkish people, a meal is not complete without any bread.
Once when we were accommodated by a couple, Caroline and I decided to cook dinner for them, some "pasta al forno". A friend of the couple, who joined us for dinner, then asked us for some bread. He opened a peace of bread, filled it with pasta and was then happy to enjoy his meal.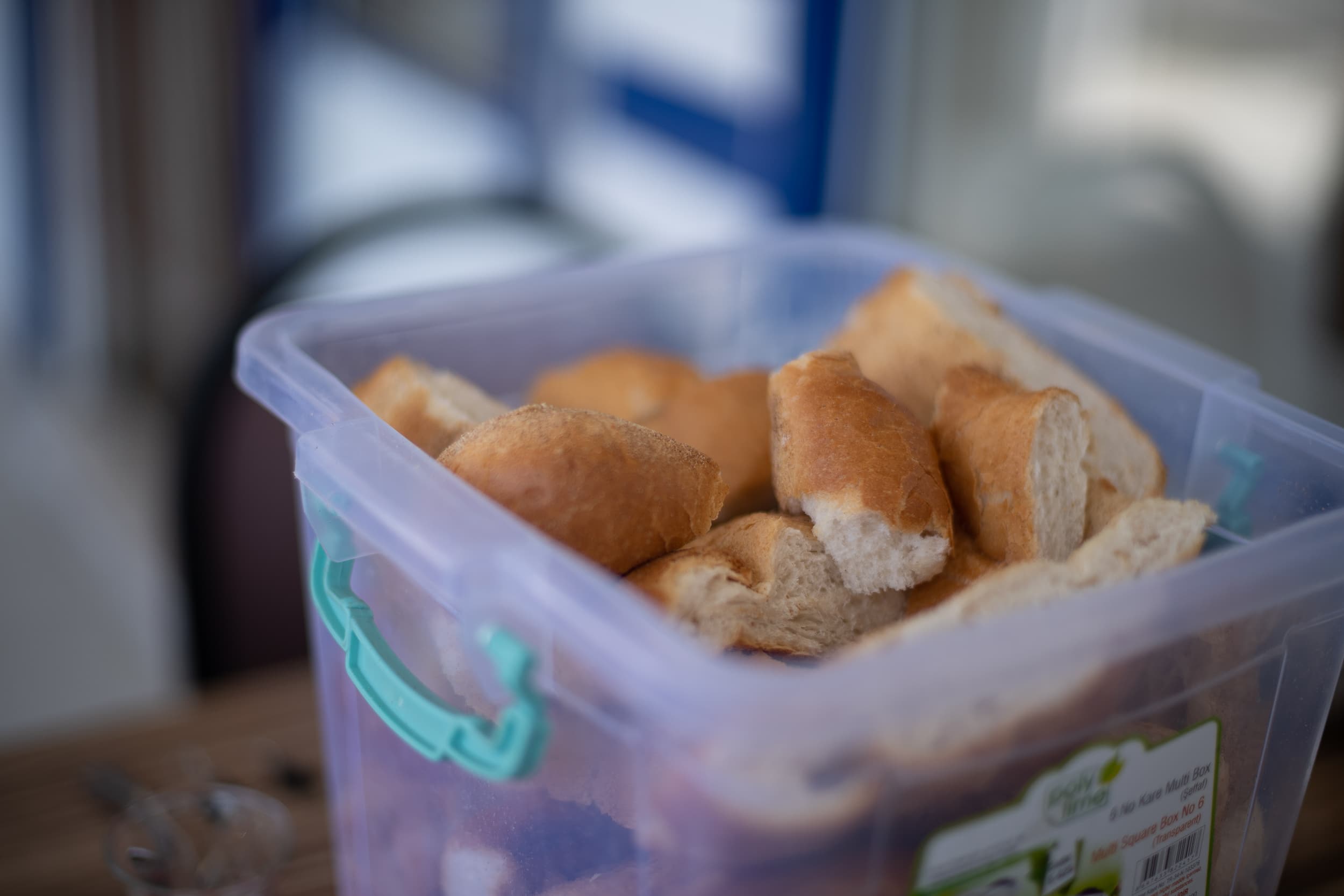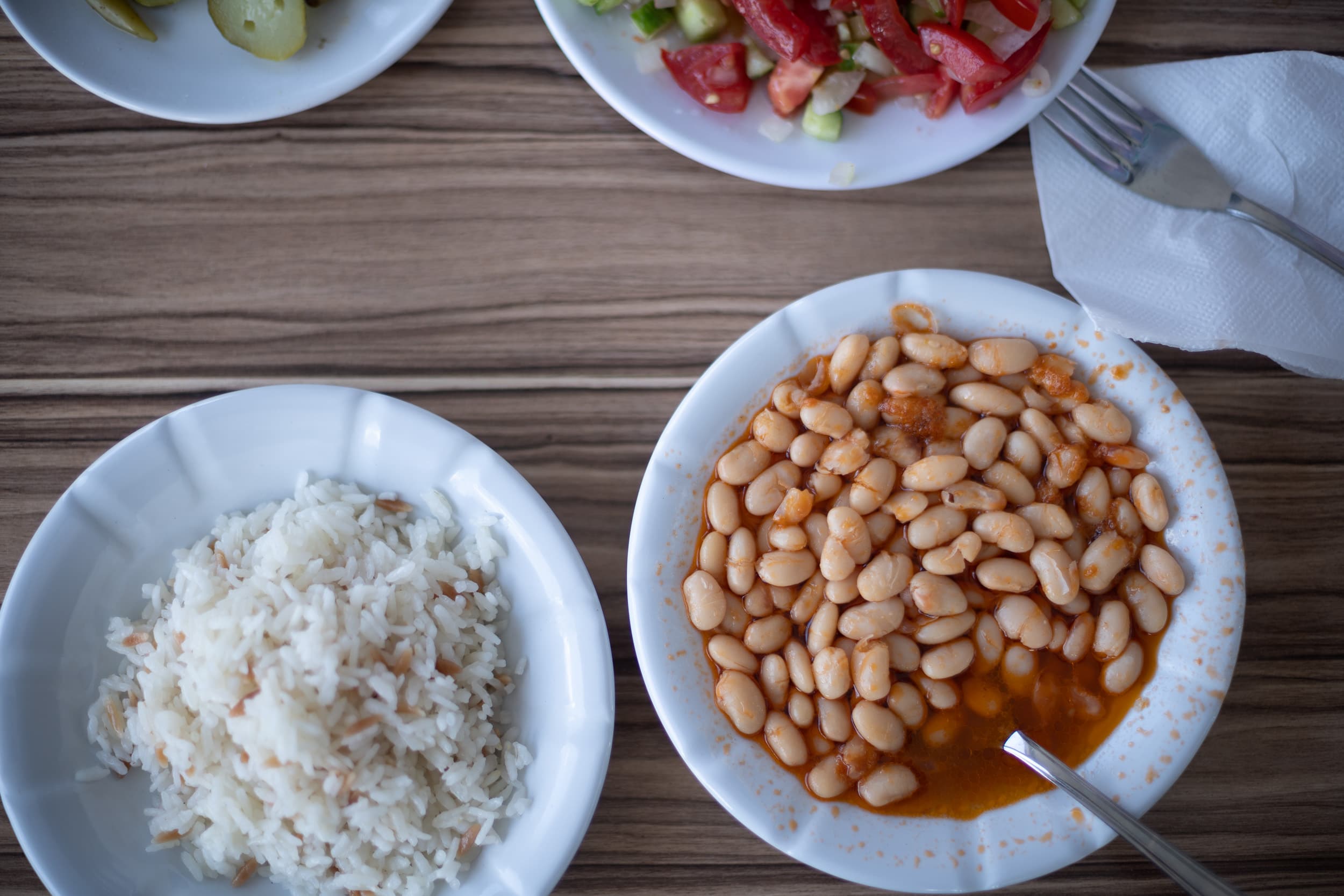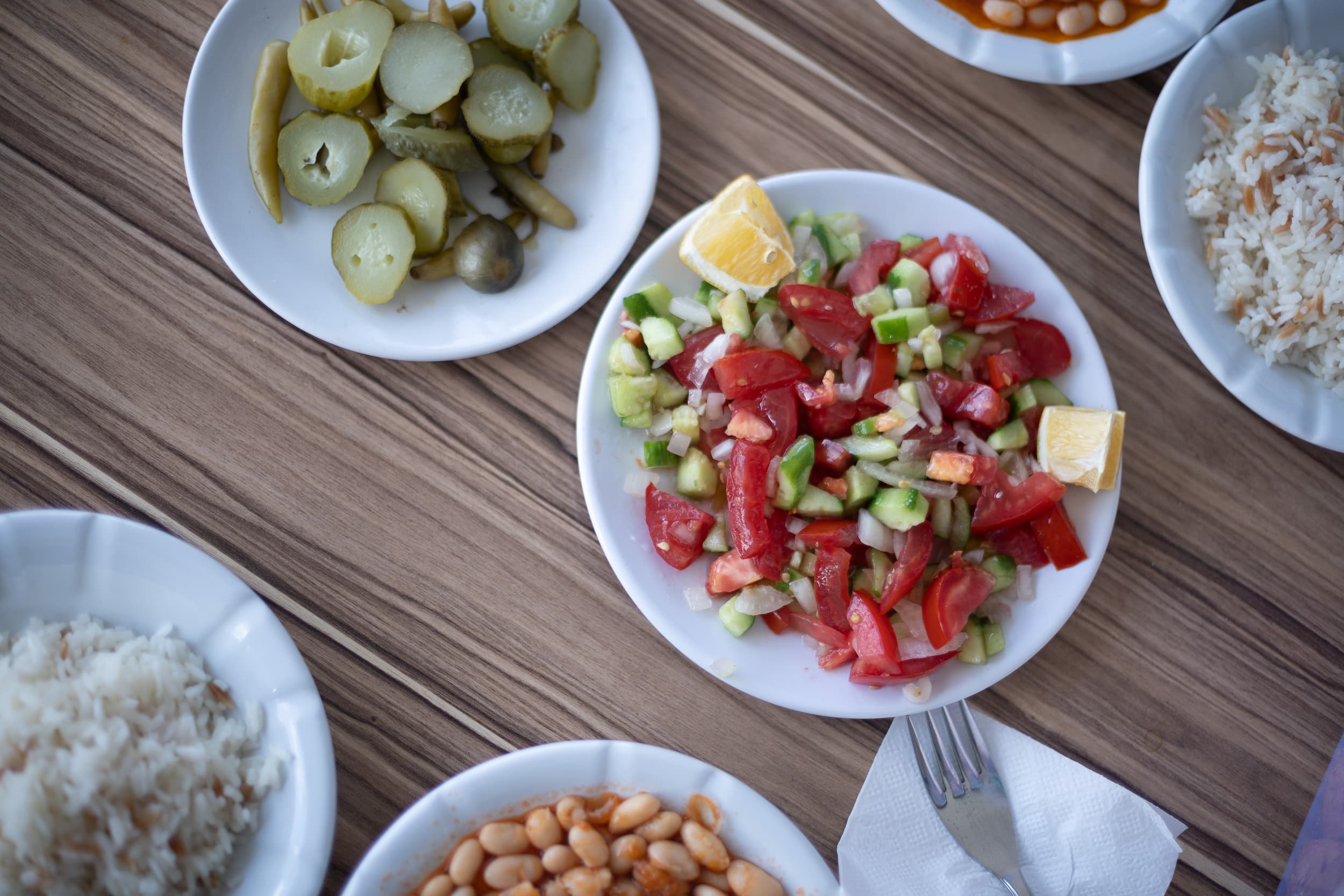 On the way to Erzurum, there were three mountain passes above 2000+ meters we had to overcome. About 100km's after we passed the city of Sivas, we arrived at the beginning of the first one. The climb was quite steep and steady, with a lot of trucks passing us. When we arrived at the top, we were quite happy that there was a parking spot with spring water. We filled our bottles, cooled down and washed our sweaty heads and made the mandatory picture with the sign that signals the top of the pass.
When we started the climb of the second one, which was less steep but longer, I noticed that I didn't have a lot of energy. I was quite happy when we arrived at the top and even two Turkish men at a control point offered us warm tea.
Up there it was quite cloudy and windy, and so it was also much colder than the days or weeks before. We but on our jackets and started the descent. That particular downhill down to Erzincan was one of the, if not the most relaxing descents I had on a bicycle. The road was perfectly paved, with a wide hard shoulder, slowly and steadily rolling down for about more than an hour.
When we arrived in Erzincan we though we were cycling in an oven. Down there it was hot and humid like crazy. In addition, I was feeling really bad with no energy at all. We stopped to get some shelter at an old vacant restaurant, cooked some food and put our mats on the floor to have a nap. In the city center, we stopped at a tea house. The owner realized that I'm not looking that great and offered me to have another nap on their couch inside the shop. It turned out that I had a fever. After I took some medicine I felt better and I was happy we had the opportunity to stay with Adem, a great Couchsurfing host in Erzincan.
The next morning, unfortunately, the fever was back. Together with Caroline and Adem I went to the nearest hospital to get me checked. The cause was a bacterial infection, so we decided to stay one more day. After some proper Antibiotics, I was back at my old level, and the journey could go on.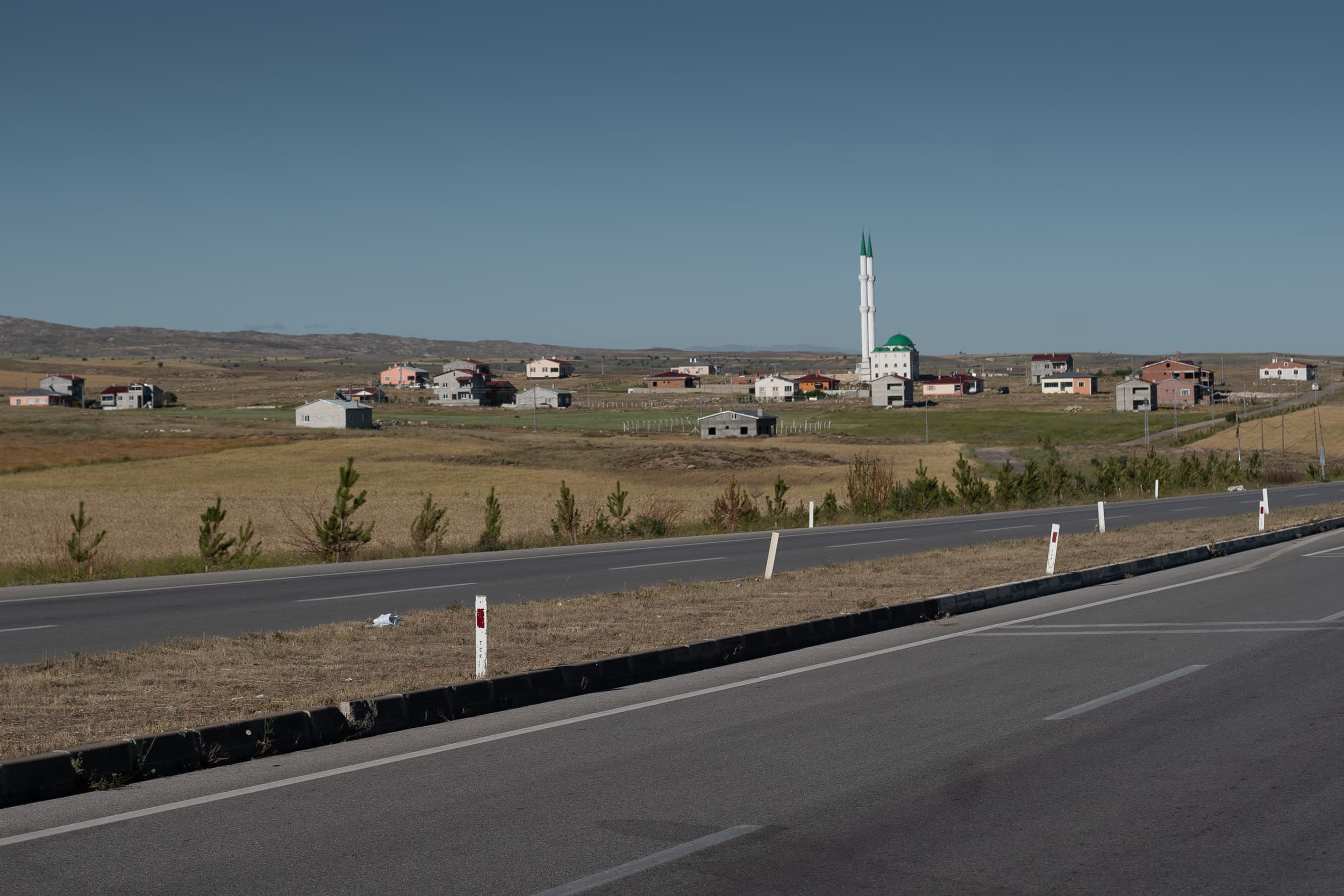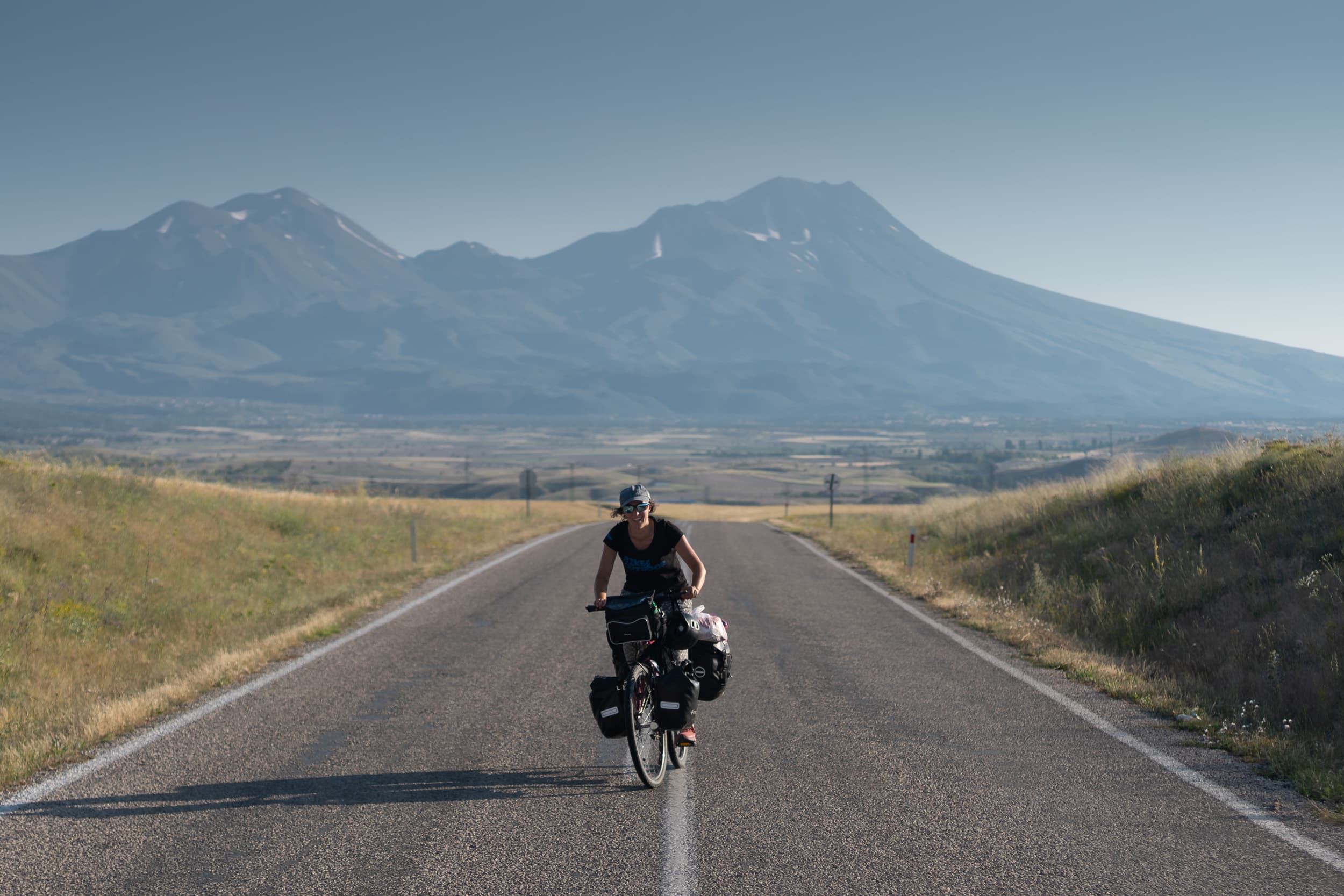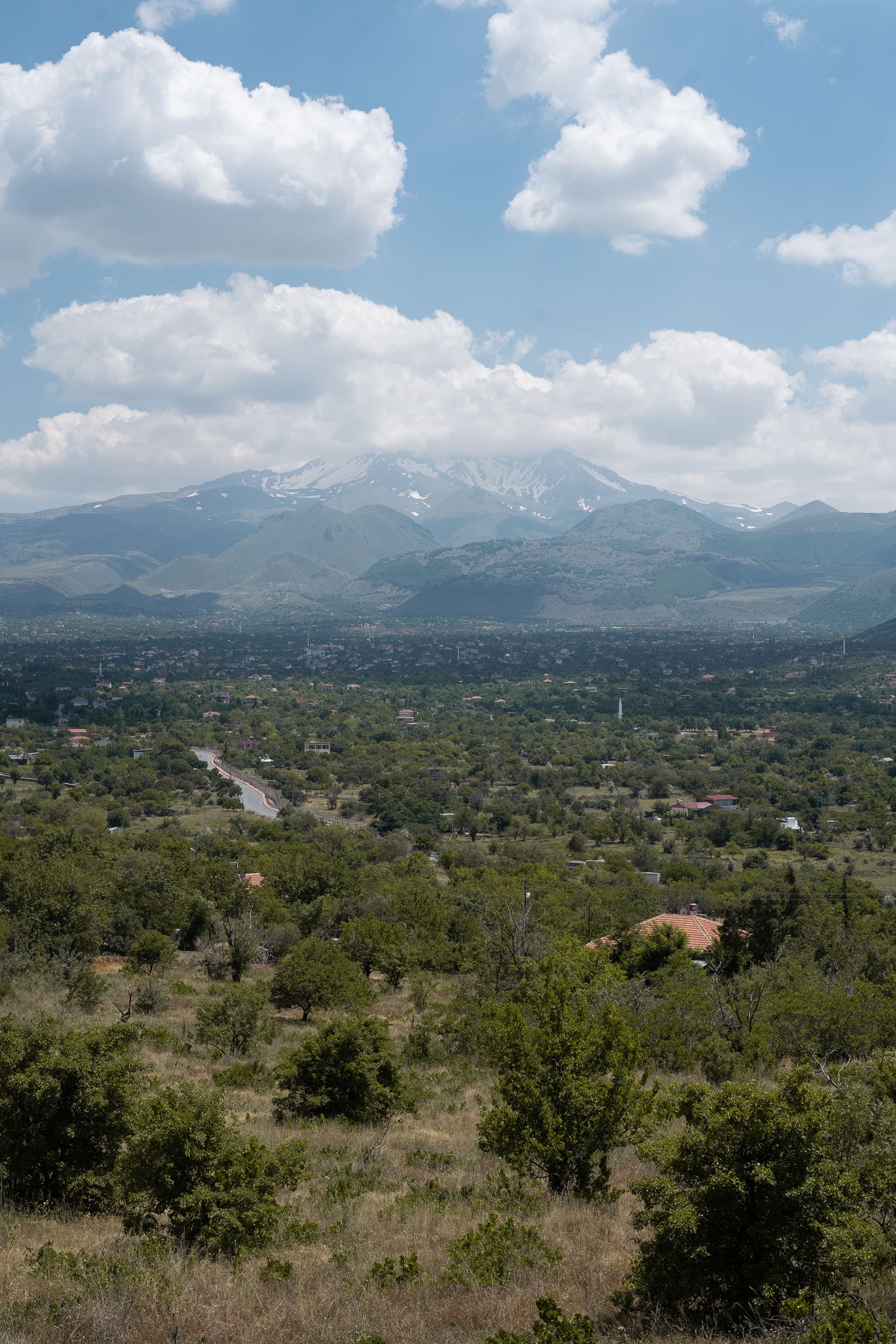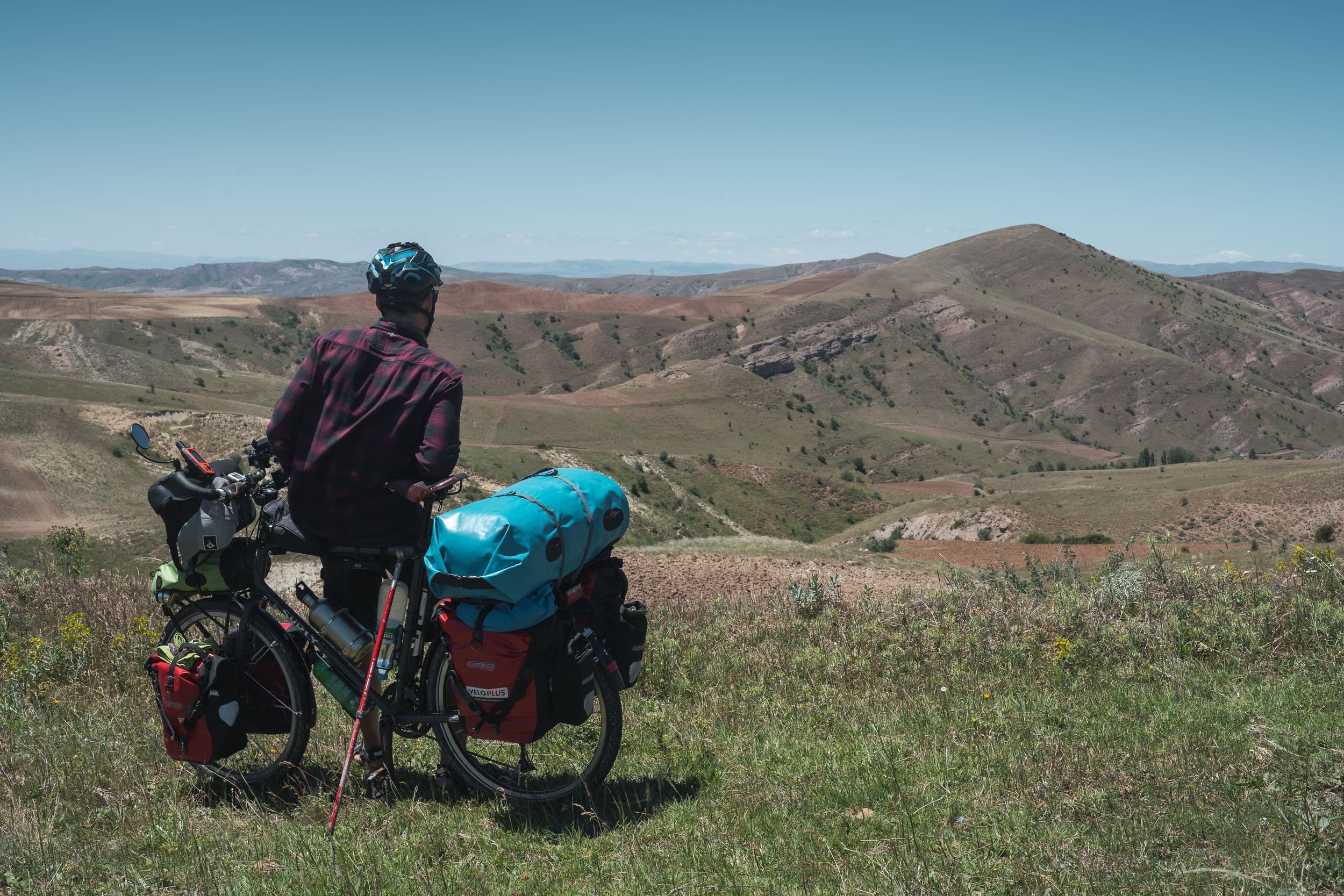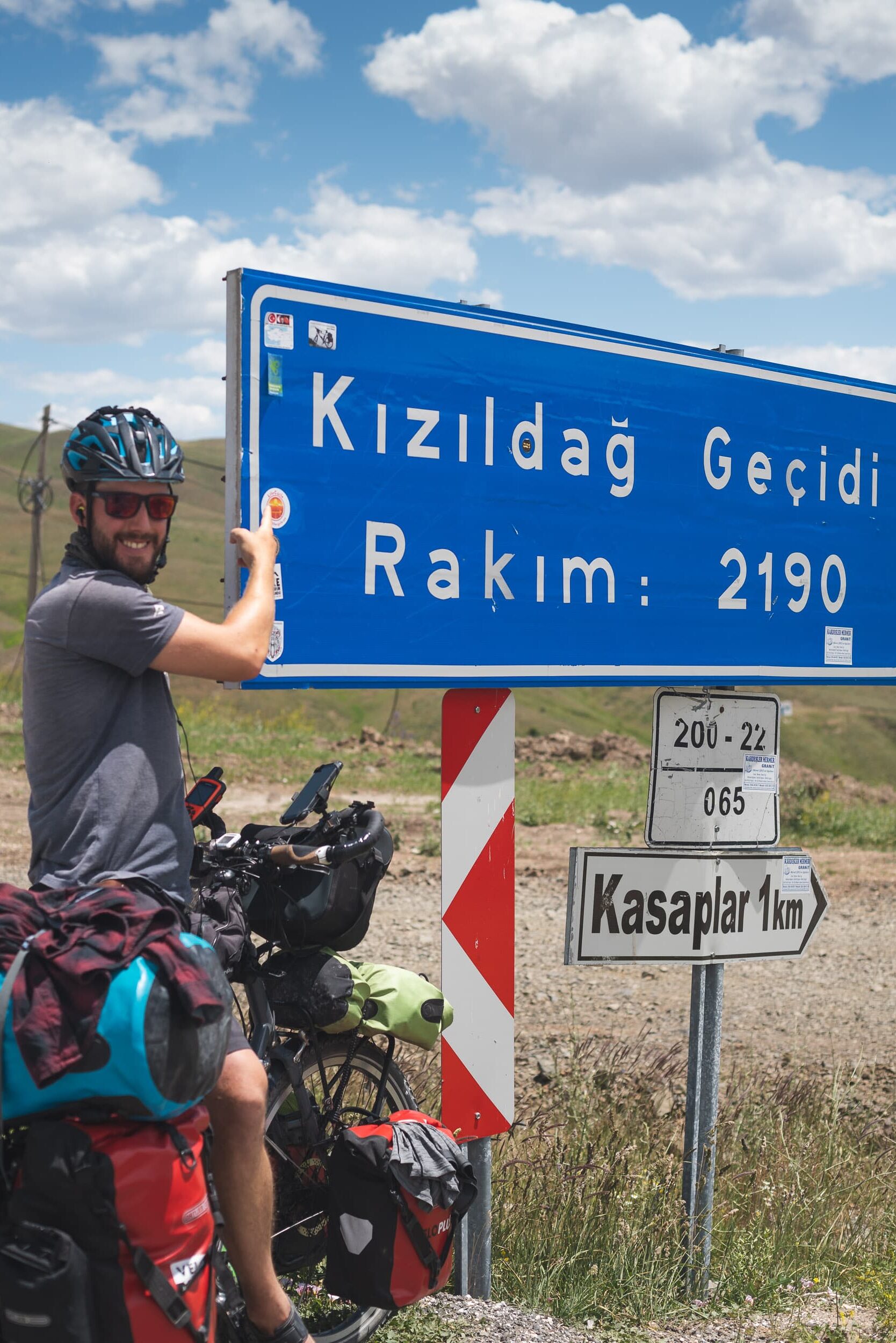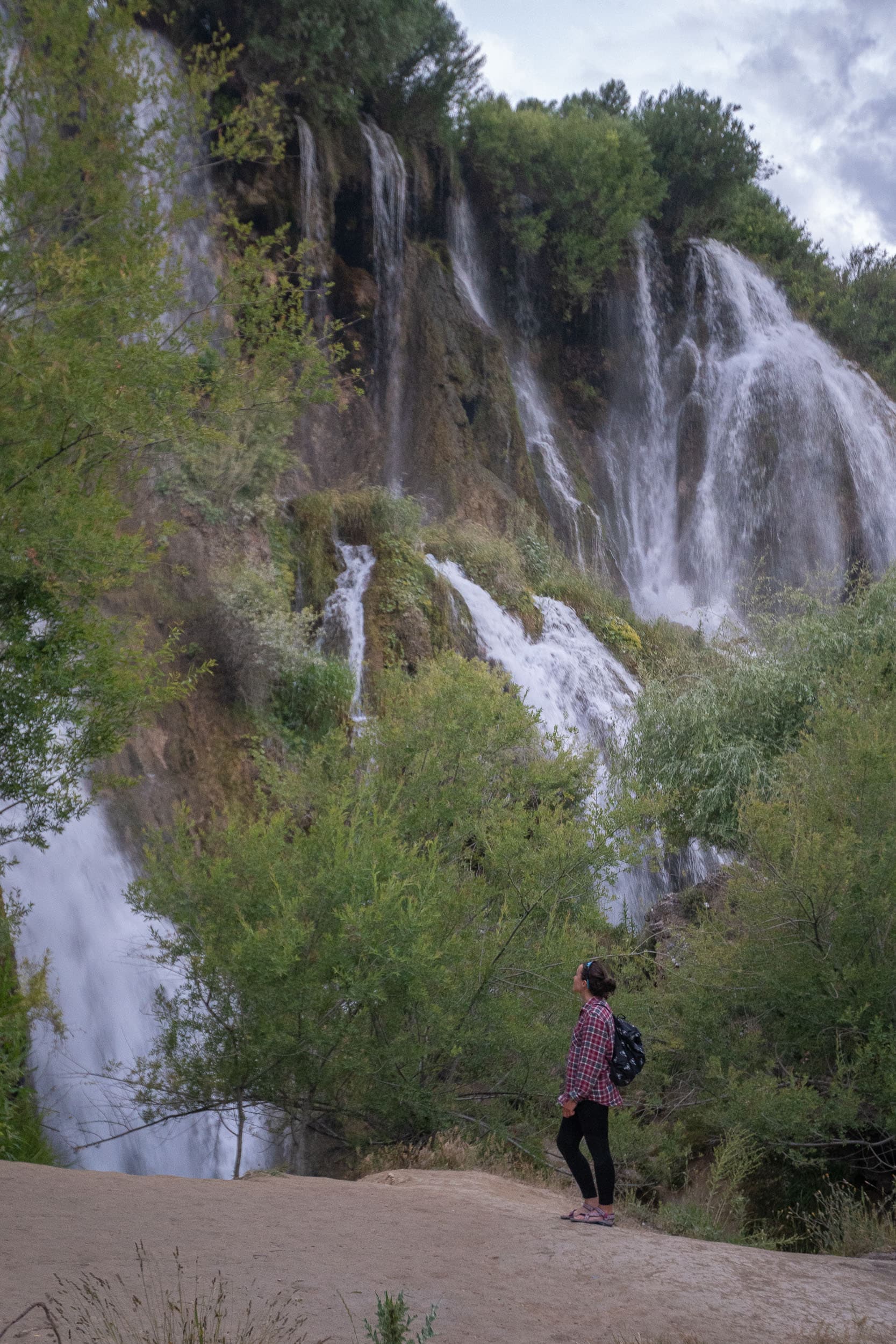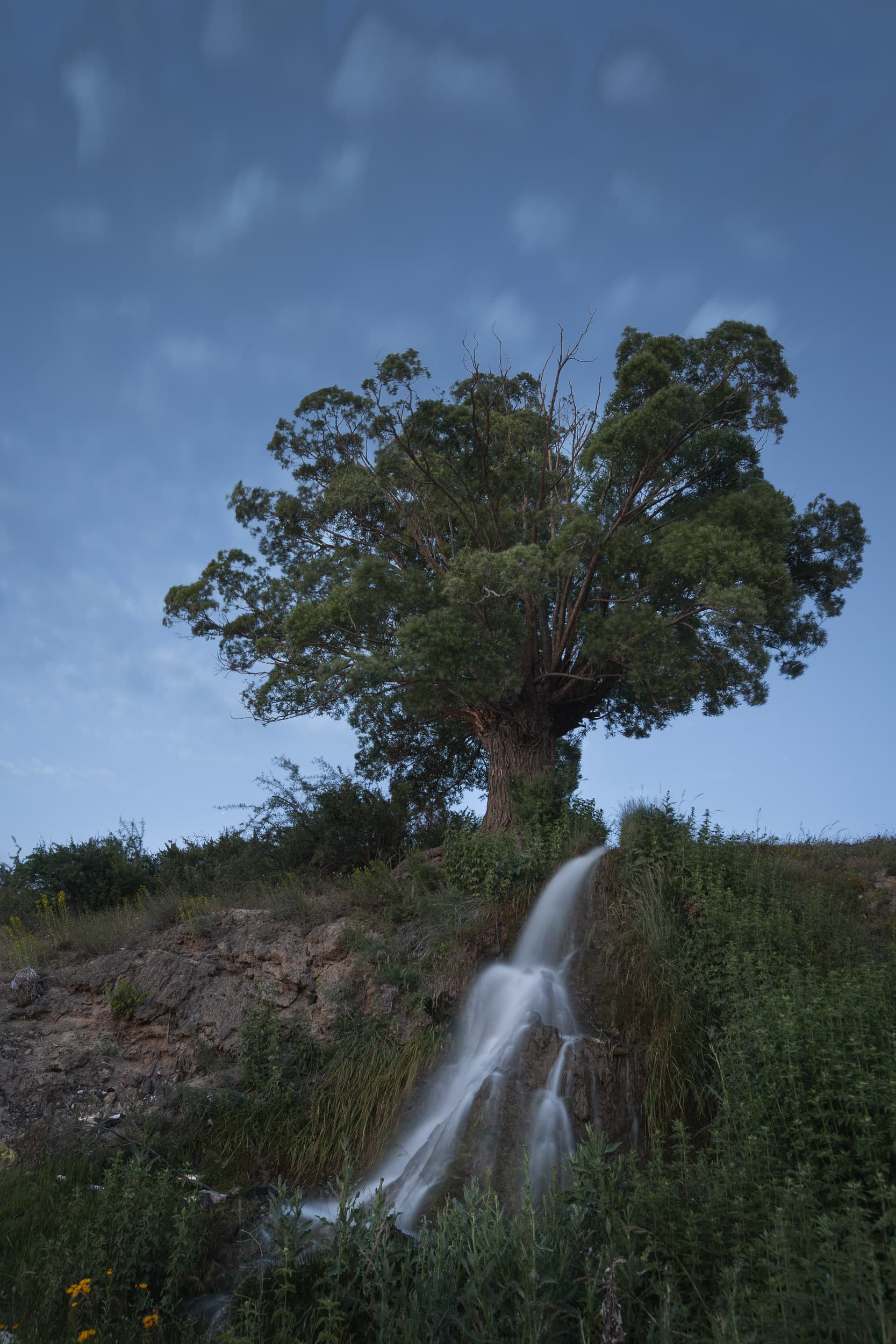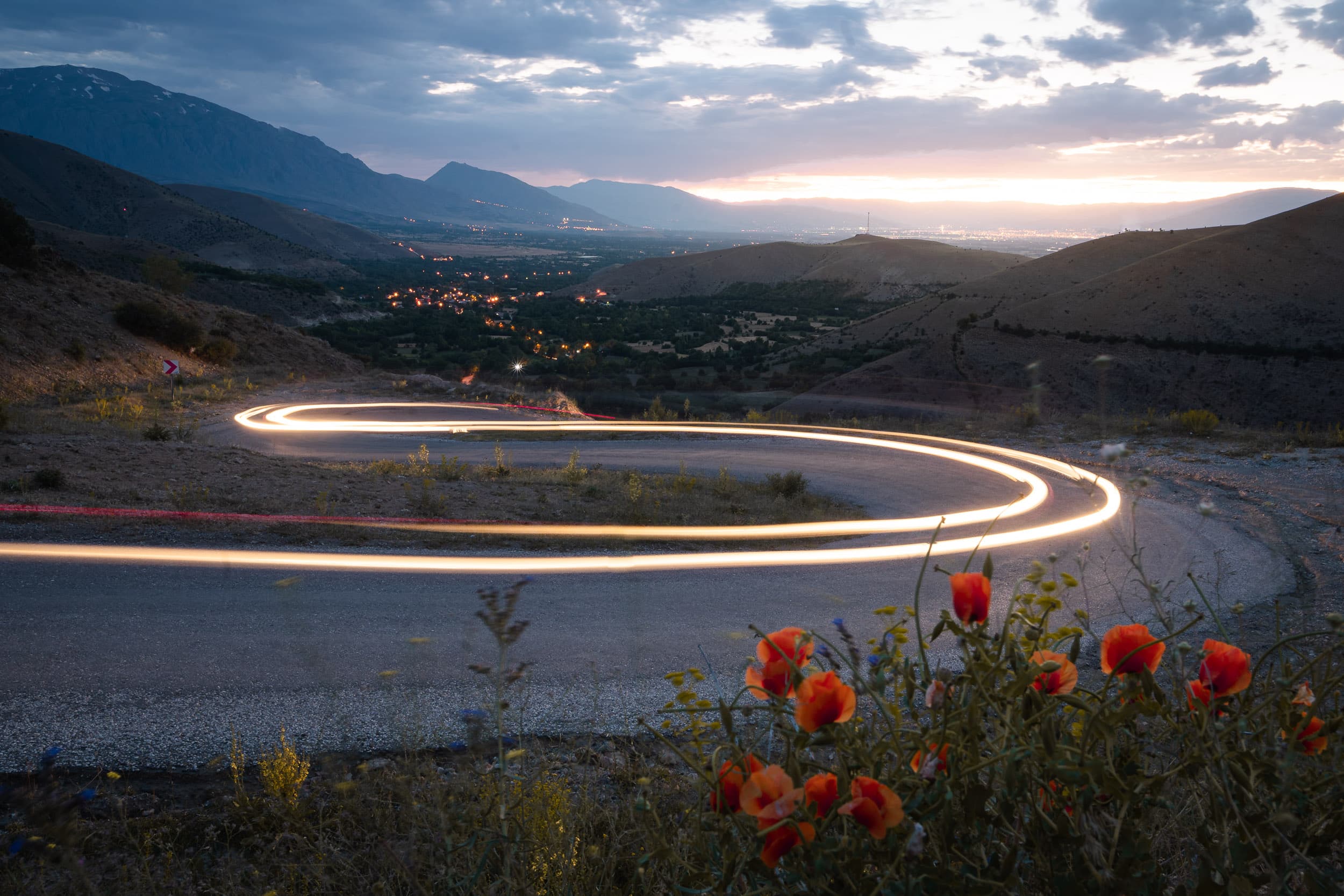 Some more two-wheeled friends
The next days towards Erzurum and as we now cycled in higher altitude, nights but also days became quite colder, which for me, was a welcome change after all these hot days in western and central Turkey. After Erzincan we often stopped and camped at gas stations, as there was running water, toilets, snacks and ice-creams to buy and mostly also some good company and talks with the workers from the gas station.
As soon as we stopped to set up the tents, it was time to put on the down-jackets again, the steady wind was cooling down the bodies pretty quickly. For a month now, since we left Istanbul, Caroline and I didn't see any other Cyclists in Turkey, something that should change soon. When we arrived in Erzurum to have a day off, Daniel & Thea, which were cycling a few days ahead of us and gave us some tips about the upcoming route to Erzurum, were still in the city. It was not just them who were in the city at the same time, but also Sam, another solo cyclist from New Zealand. The next day we met all together for dinner, where we also met Ghazal, a young Iranian woman living in Erzurum, who gave us interesting insights about Iran, one of our next countries to cycle through.
It was great to finally meet Daniel & Thea, with whom I've been in contact even before the start of both our journeys. Also was it great to exchange previous experiences on the road or further plans through Asia. Sadly after the dinner, we had to say goodbye again, as Daniel, Thea and Sam took the southern road to Iran and Caroline an I continued north to Georgia.
It didn't take long, however, until we met another cyclist a few days outside of Erzurum, just as we wanted to grab our parked bikes again after some roadside lunch. This time it was Karl from the UK. From a Facebook Page we knew that there was another cyclist somewhere a few days back, but Karl did some longer days on the bike and caught us on the way to the city of Kars.
As we all wanted to go to the Georgian capital Tbilisi, we went on as a team of three. It was great to have someone more in the group and to hear all his stories from the previous months on the road. I'm not sure anymore if it was the first or the second day having Karl in our group, but when asked at a gas station to put our tents somewhere, we were given a special location to stay the night. Next to the gas station was like a self-made stony house and we got the chance to sleep in there and to spend a night like the Flintstones.
After we cycled through Kars, the last big Turkish city on the way to Georgia, we had a last climb up to Çıldır Gölü, a beautiful mountain lake where we spent another night and where we got to see a fantastic sunset with a burning orange-red sky. The weather was a bit nasty at that time with a lot of rain and harsh wind. Nevertheless, and especially being a landscape photographer, I know that you get the best light and scenic dramaturgy after a storm. So we also got to see some amazing sunbeams shining through the dark clouds.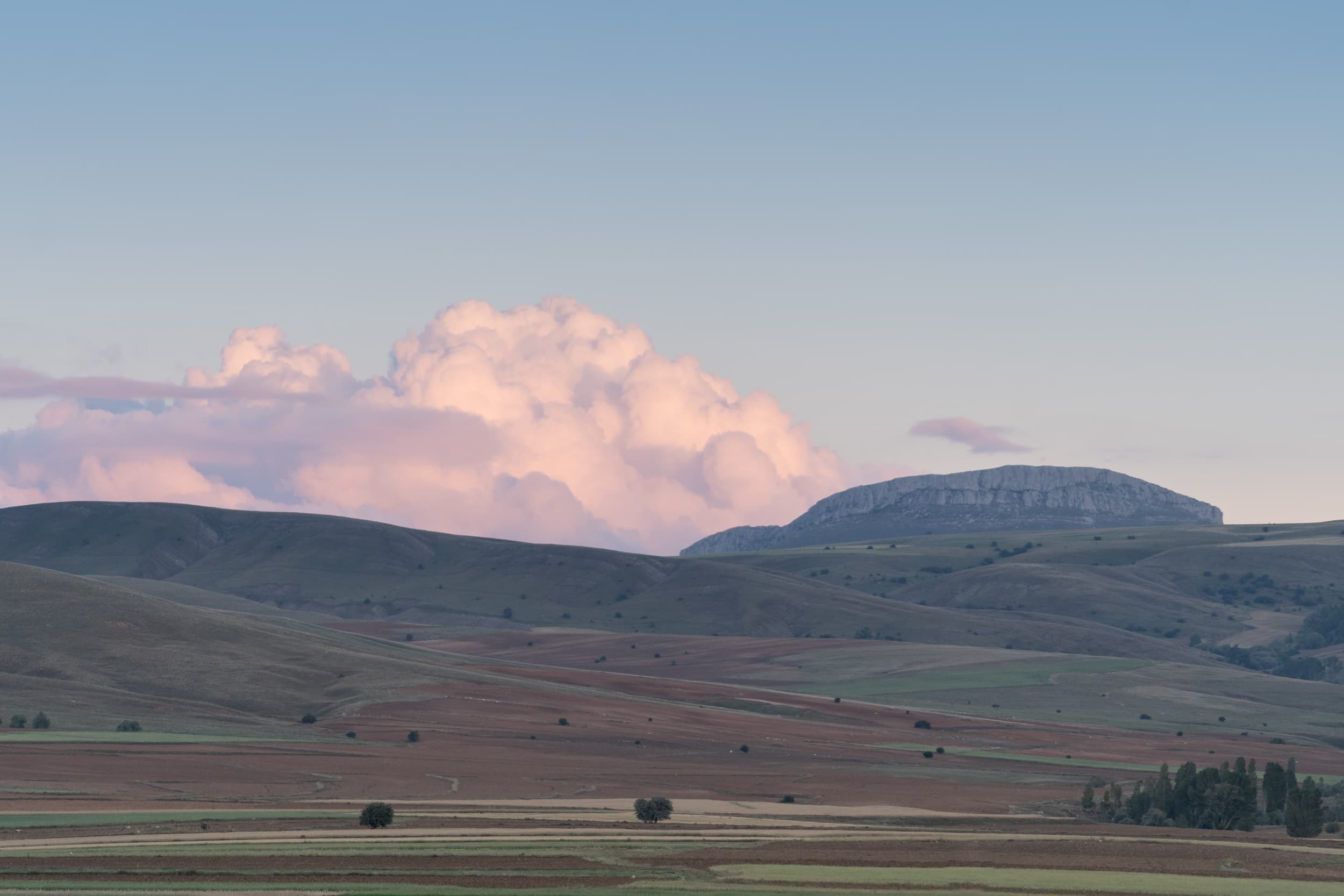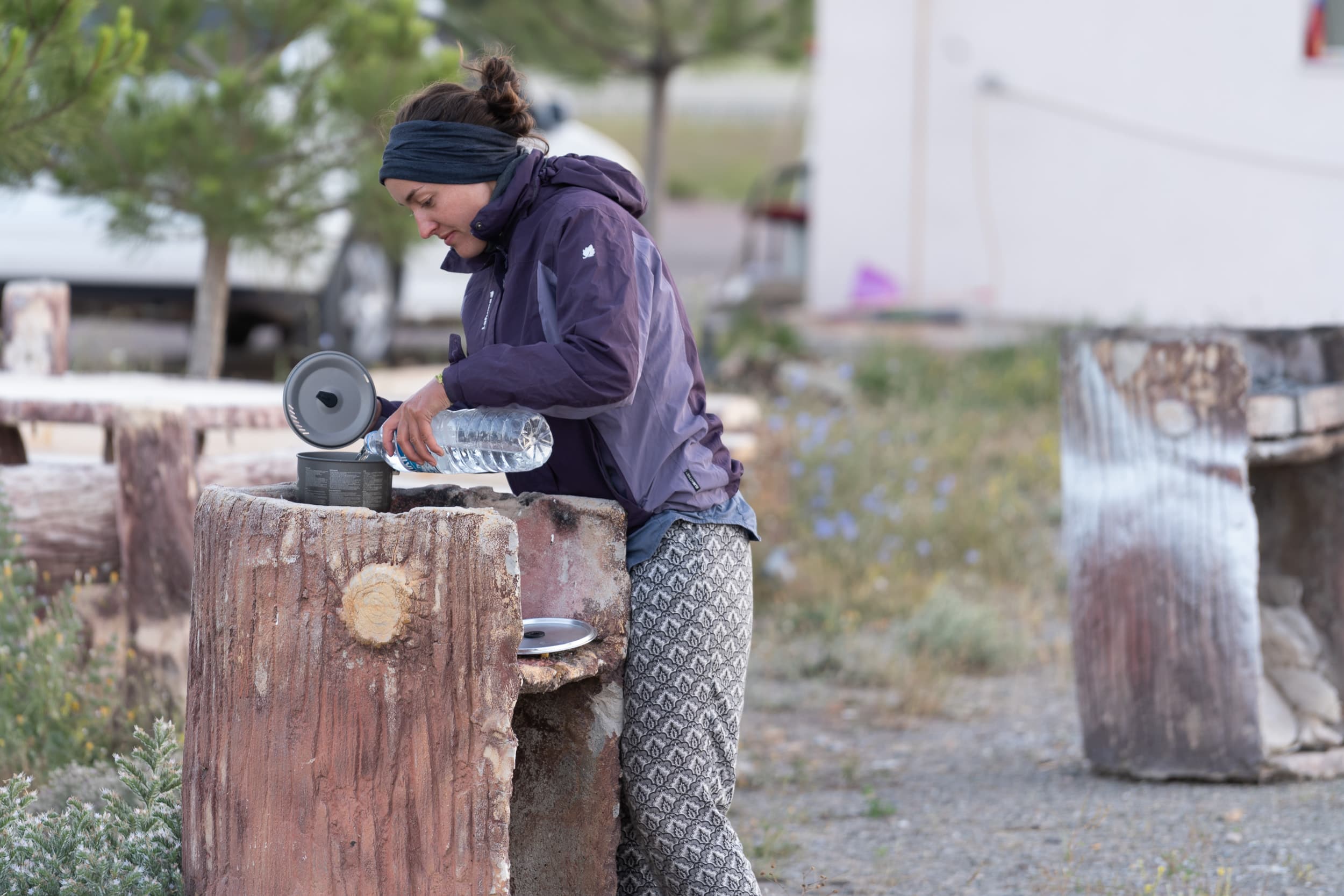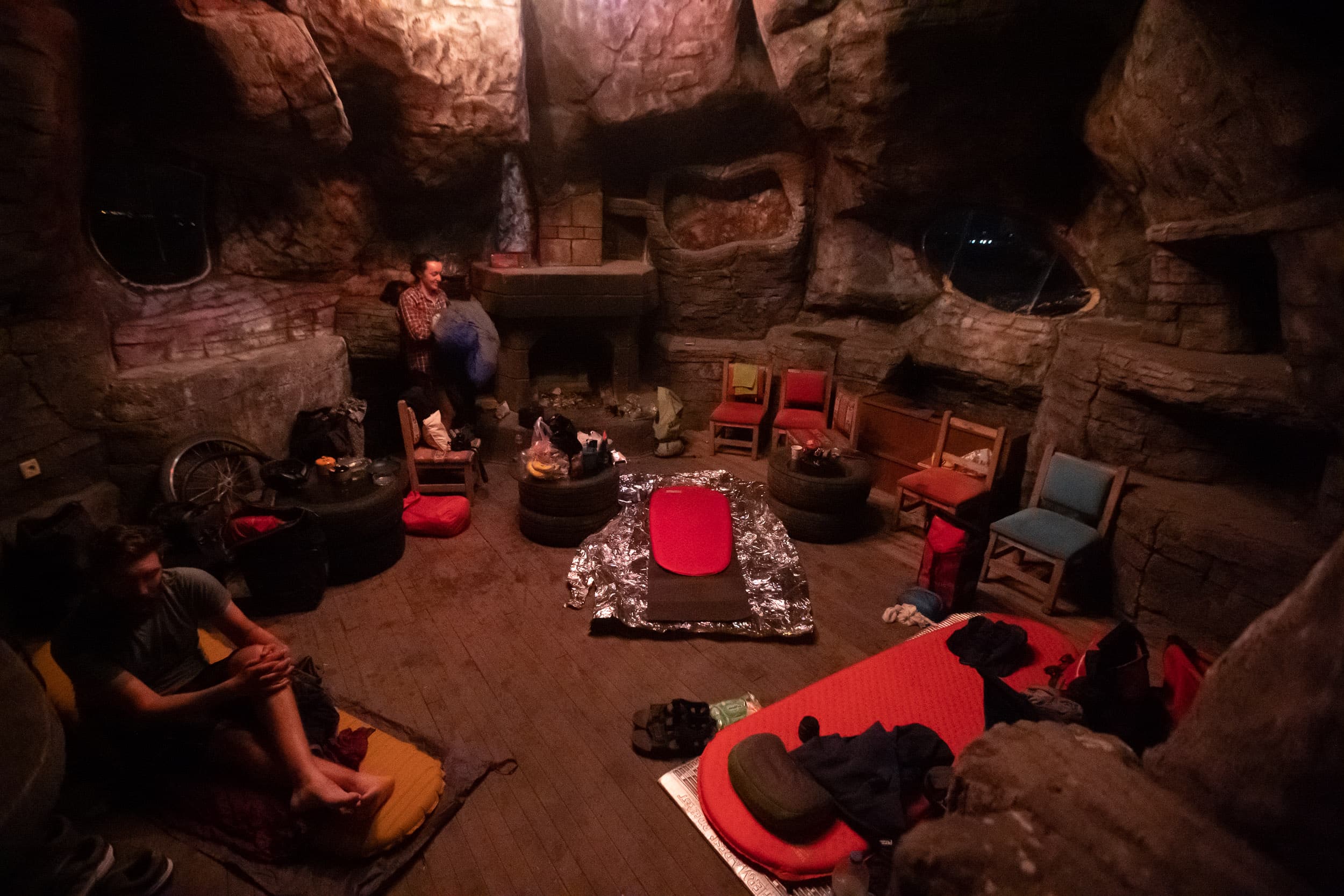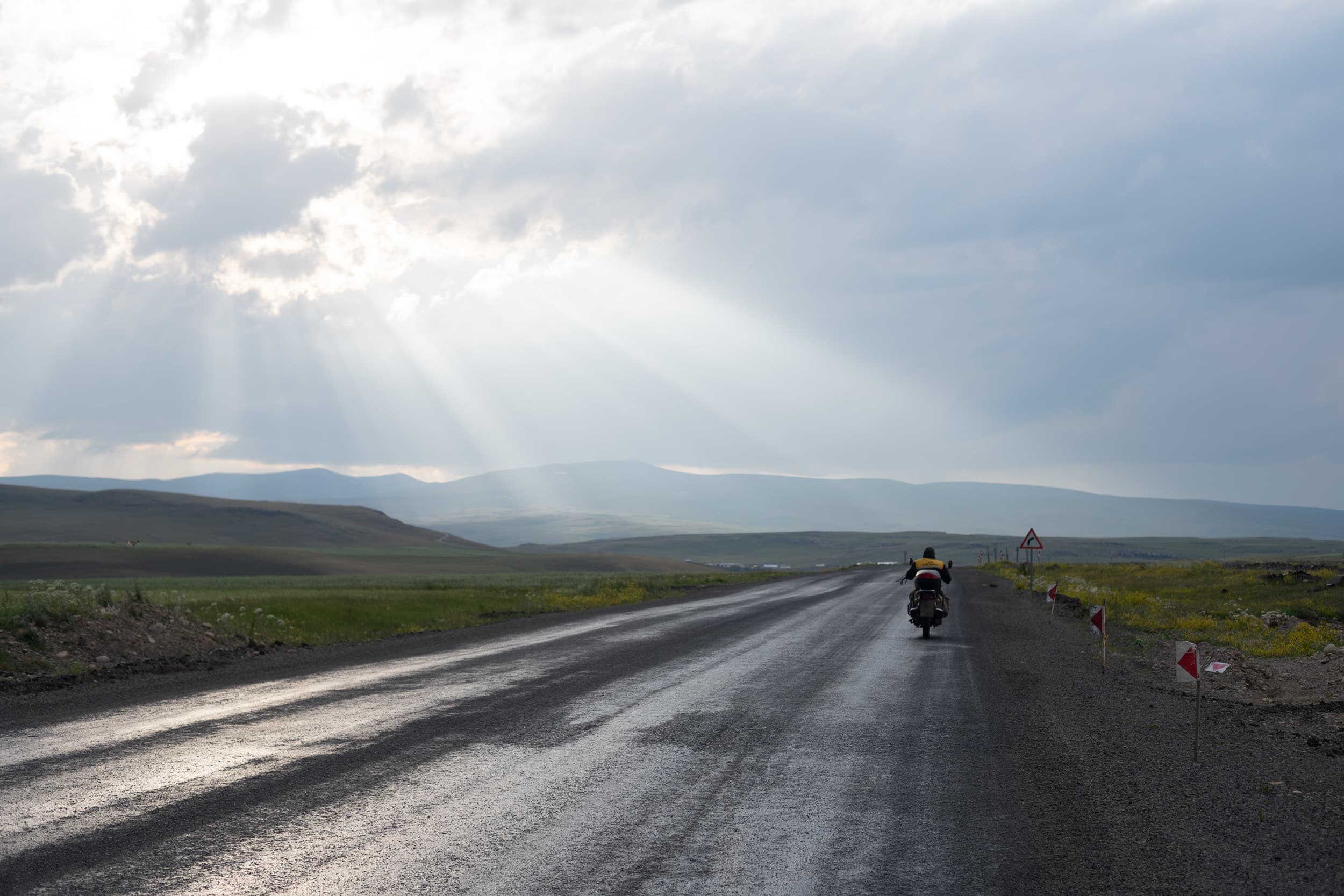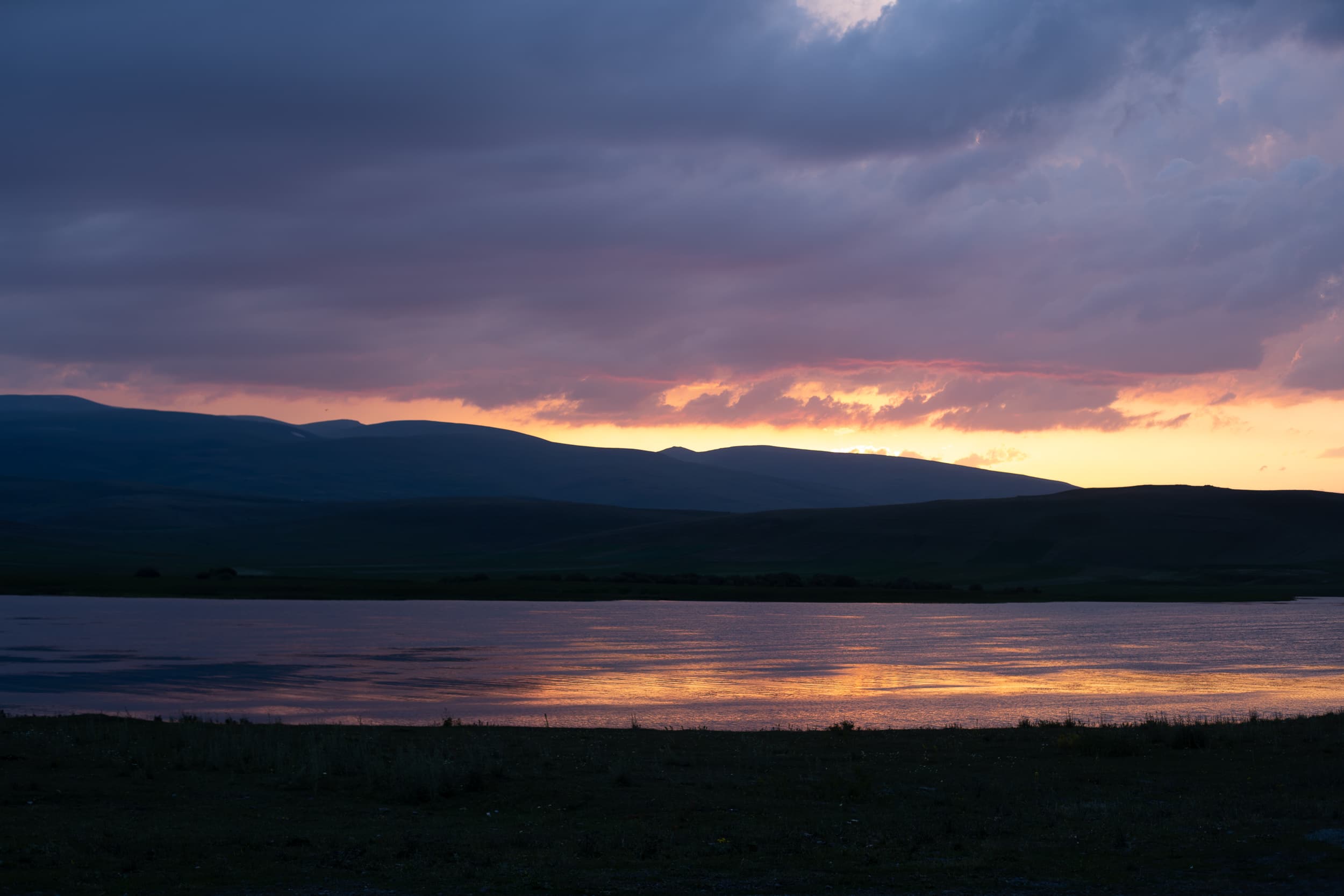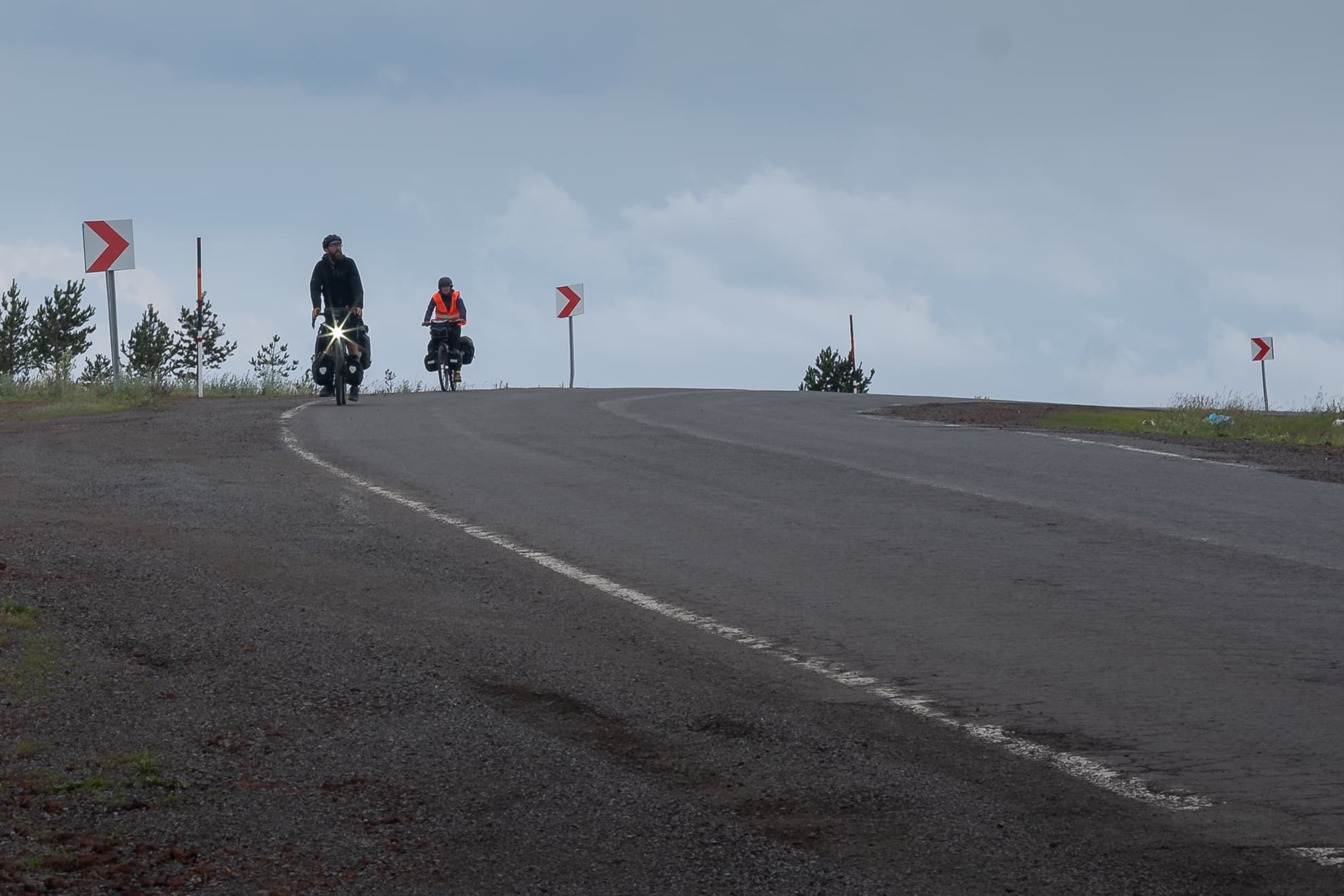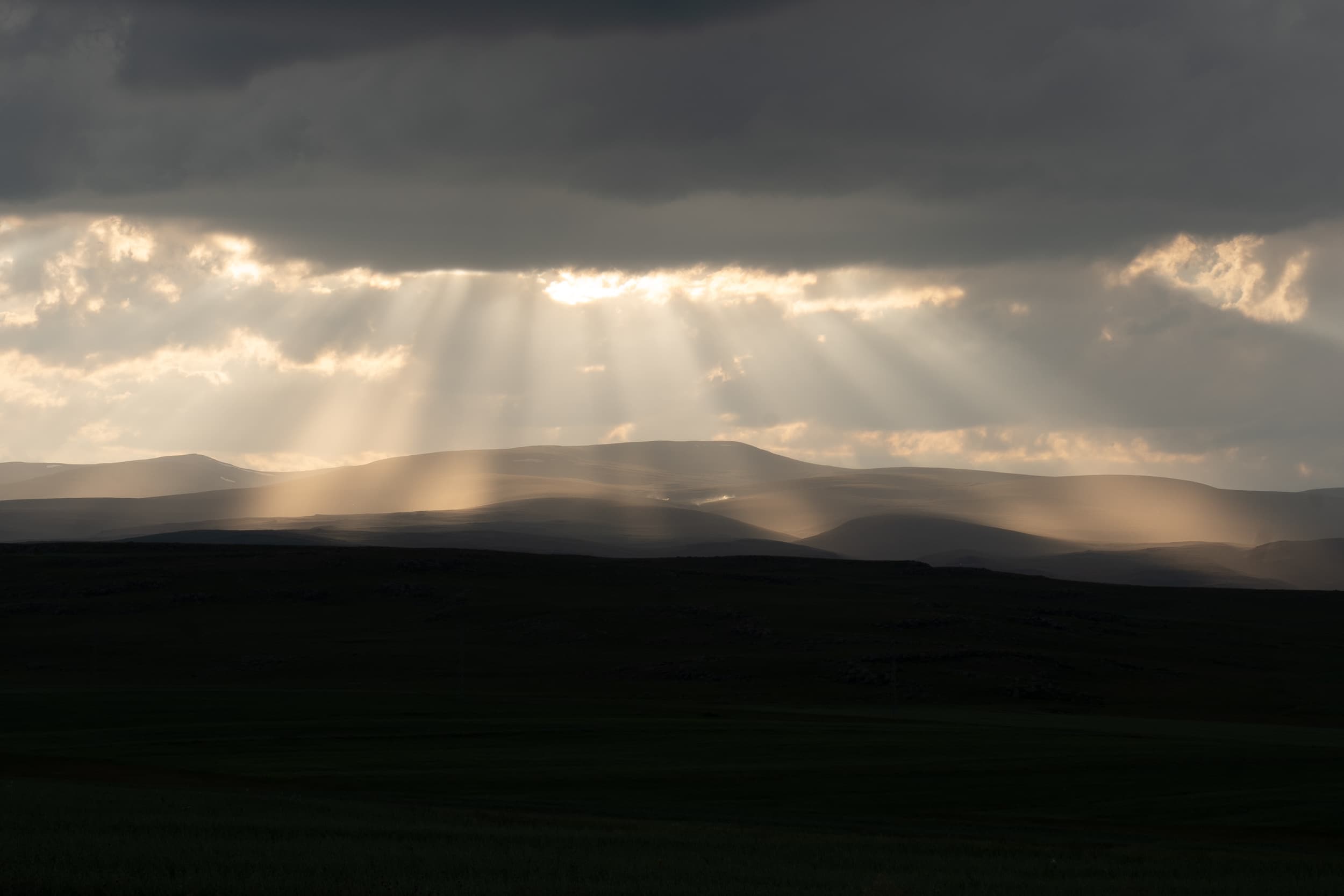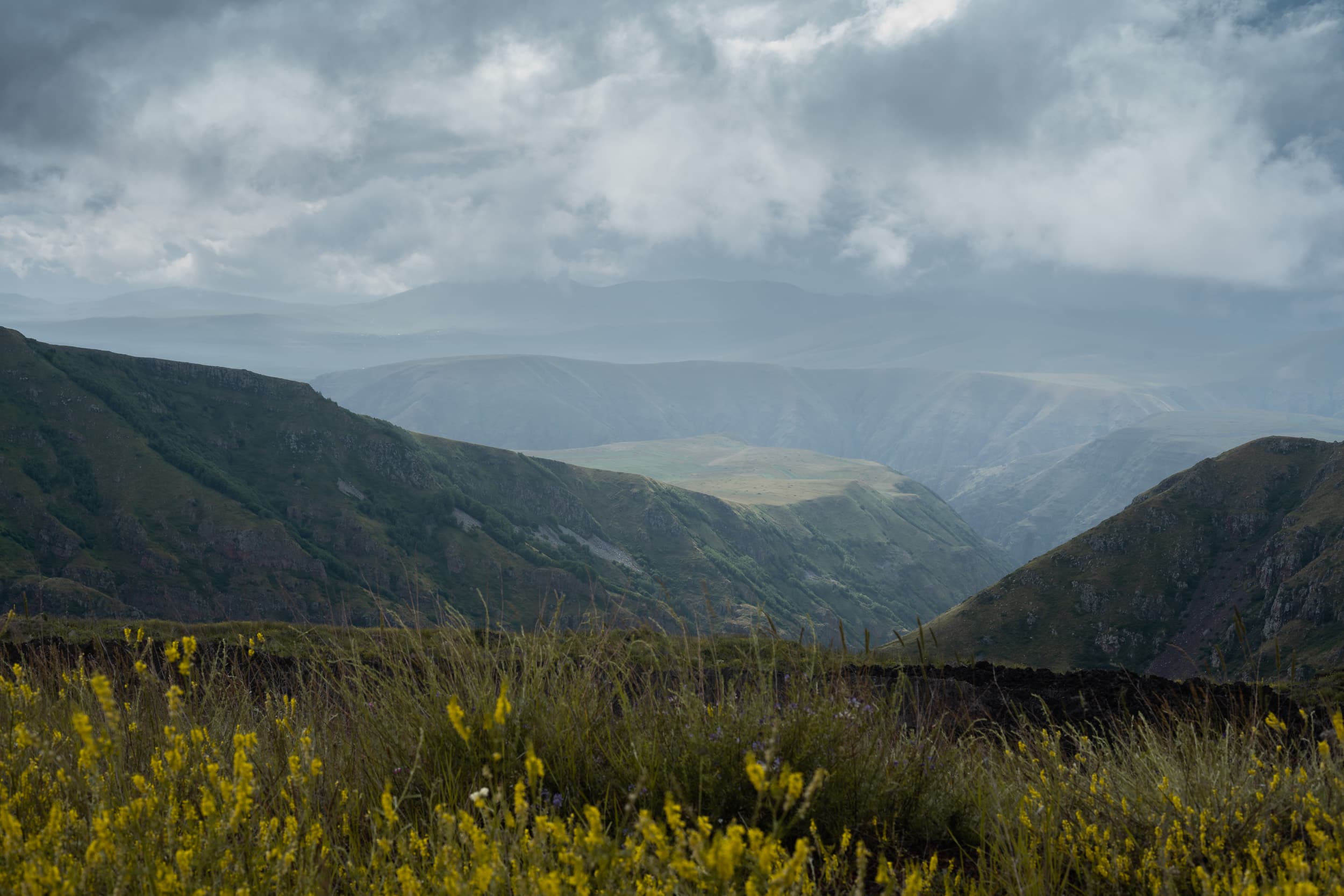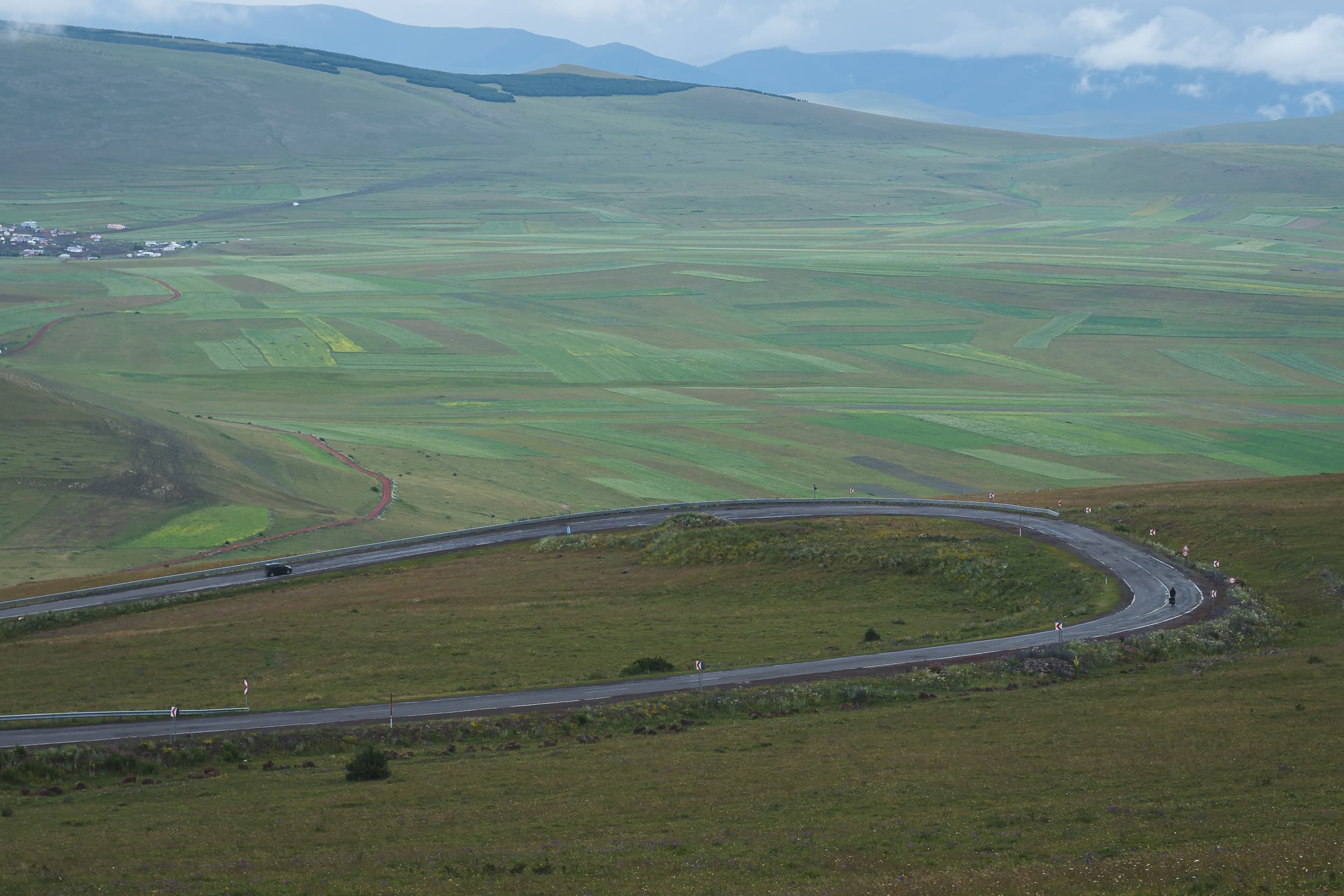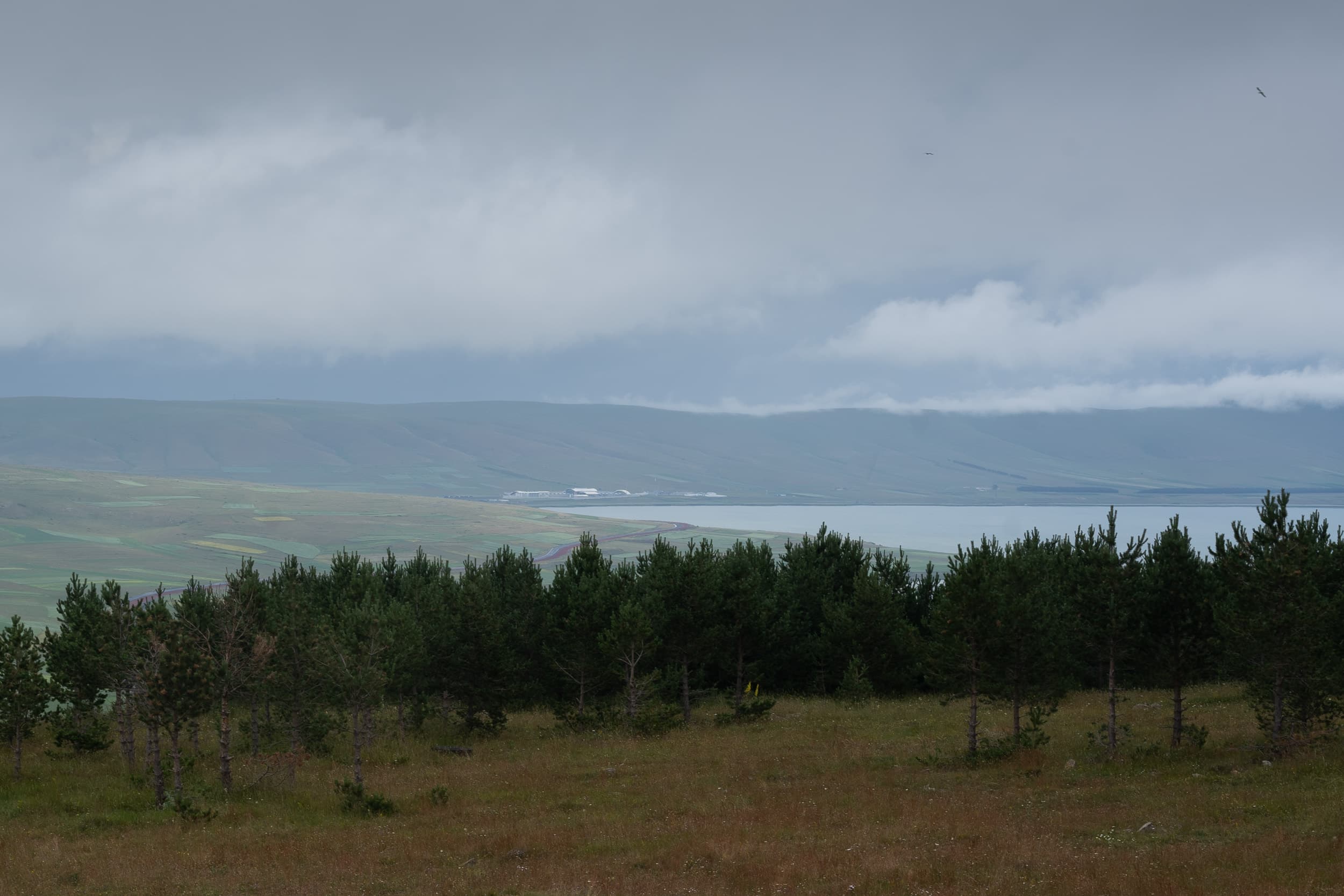 Arrived at the top o the pass, it was time for the last descent on Turkish land. Nature up here was already quite different from the days before. There were forests, fields and canyons in every shade of green you can imagine. While cycling down the hill, from far away, we could already spot the border crossing.
After almost 5 weeks the time has come to say goodbye to Turkey, a country from which I  expected a lot, but from which I got offered much much more as I could have imagined. Turkey had everything, the landscapes, amazing people, delicious food, culture etc. It is a super versatile country, I'm super happy that I could travel there for more than a month and I can't wait to be back one day!
See you in Georgia & Azerbaijan!
Fabian
Special thanks to all of you for being part of my journey:
Caroline, Karl, Türker, Adem, Daniel, Thea, Sam, Ghazal