It was rough, sometimes tough and the worst or rather best weather I could wish for a preparation tour! The idea was to test my new "mobile home" with all these heavy loaded bags full of winter gear before inexpertly hitting the road on the 12th of January. Looking back, though nearly all of the equipment worked excellent, there were a few things to improve and I'm glad that these turned out before the big trip.
Back to the beginning
I started in my hometown Bern with all the equipment, that means 40 kg of gear (including special shoes, glasses etc. for the extreme cold in Norway / Sweden) so as 5 kg of food and water, towards the bernese Jura.
The first meters, a bit wobbly as expected, immediately sent me back in this "touring mode", a feeling everyone knows who has ever ridden a heavy loaded bicycle. It kinda feels like to be on a motorbike, the required force to stabilize the handlebar increases and every steering has a bigger or longer impact cause of the weight. Physics aside, it felt great to be back touring.
The sunny weather in bern has passed quickly and after a wrong turn in Biel resulting in some more height meters, I finally arrived in the bernese Jura. Because it was getting dark, I decided to search for a place to camp. When I suddenly reached the end of the village, I could either ride some more km's in the wrong direction looking for a wild-camping spot or i knock the door of the outermost house of the village. I decided for option two and met and older man (sadly forgot to ask for his name), which amazed but friendly accepted my request to camp in his garden.
When he kindly offered me his garden shed to sleep in, I had to refuse cause of the need to test my tent. "It's going to be cold this night" he said, I agreed "I hope so!" and as long as I'm not going to make big fire in his garden, everything is ok! We wished each other a good night and I immediately started to set up my new Hilleberg tent to spend the first night in it.
Full of anticipation to cook a warm meal on the stove I then prepared my cooking gear and encountered the first "problem" respectively one of these little things to improve: The child safety lock of my fuel bottle was stuck and there was no way to open it myself. So after half an hour I gave up and emptied the remaining bag of cashew nuts I had left.[/penci_text_block]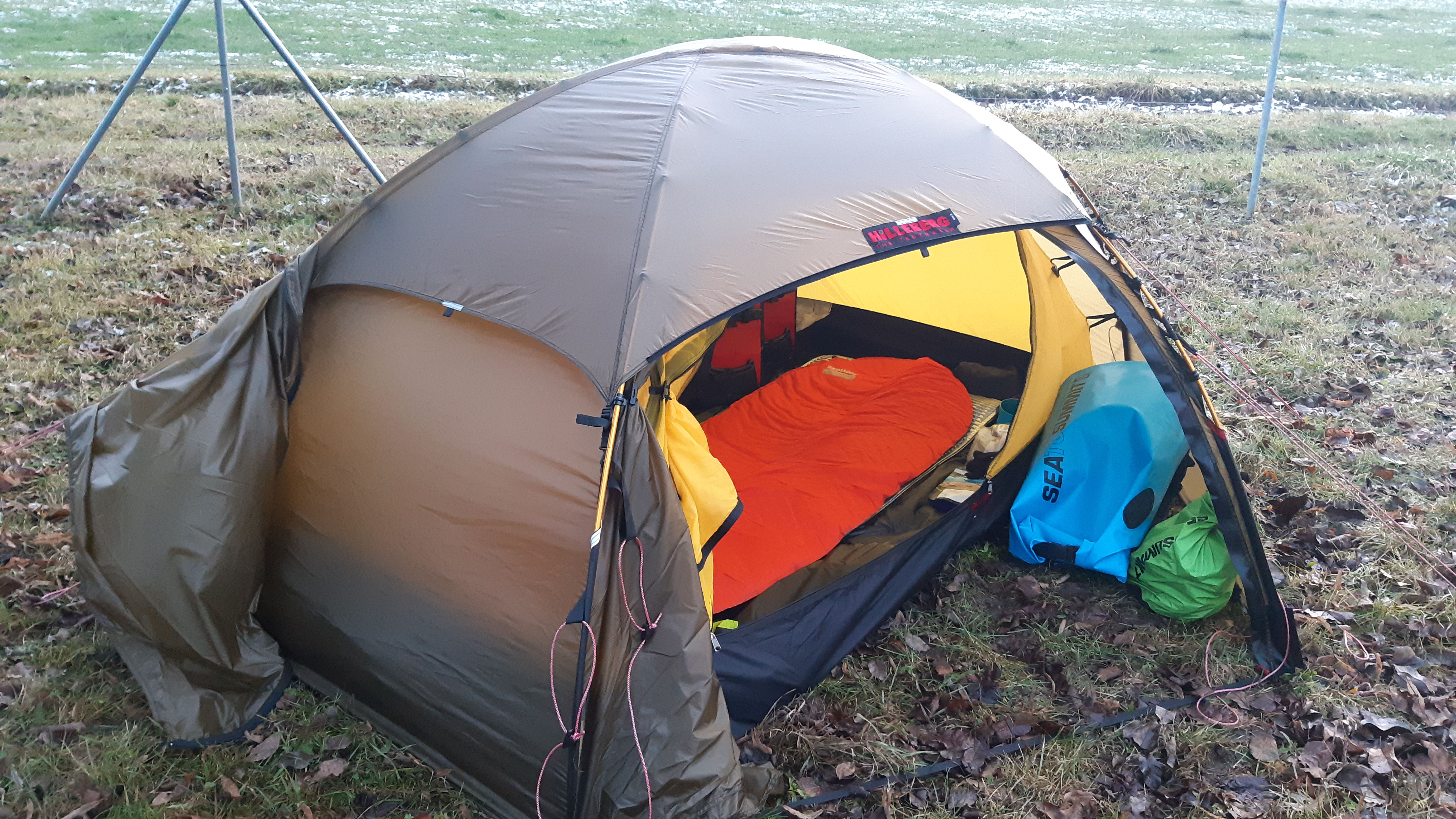 hello rain
It was -5 degrees this first night, not that cold actually. Though, cause I did not have my winter sleeping bag yet, I combined a summer bag, fleece liner and thermo liner which was a bit too little, so the night was a bit chilly. Besides that this overnight stay was a success and the tent did an excellent job as expected, almost no condensation at all.
That day i rode through the canton of Jura in direction to Basel, starting with a break in Tavannes looking for a bakery to avoid another bag of cashews. Strengthened after breakfast i started pedaling fast until heavy rain came up, which did not stop until the evening.
I learned that I'm up to 10 km/h slower on average in the rain with all the wet bags. Luckily I also enjoy cycling in rain as long as I'm staying dry inside and that's where the rain clothes and overshoes came in. The weather protection has kept the whole day and as long I was cycling, I stayed warm too.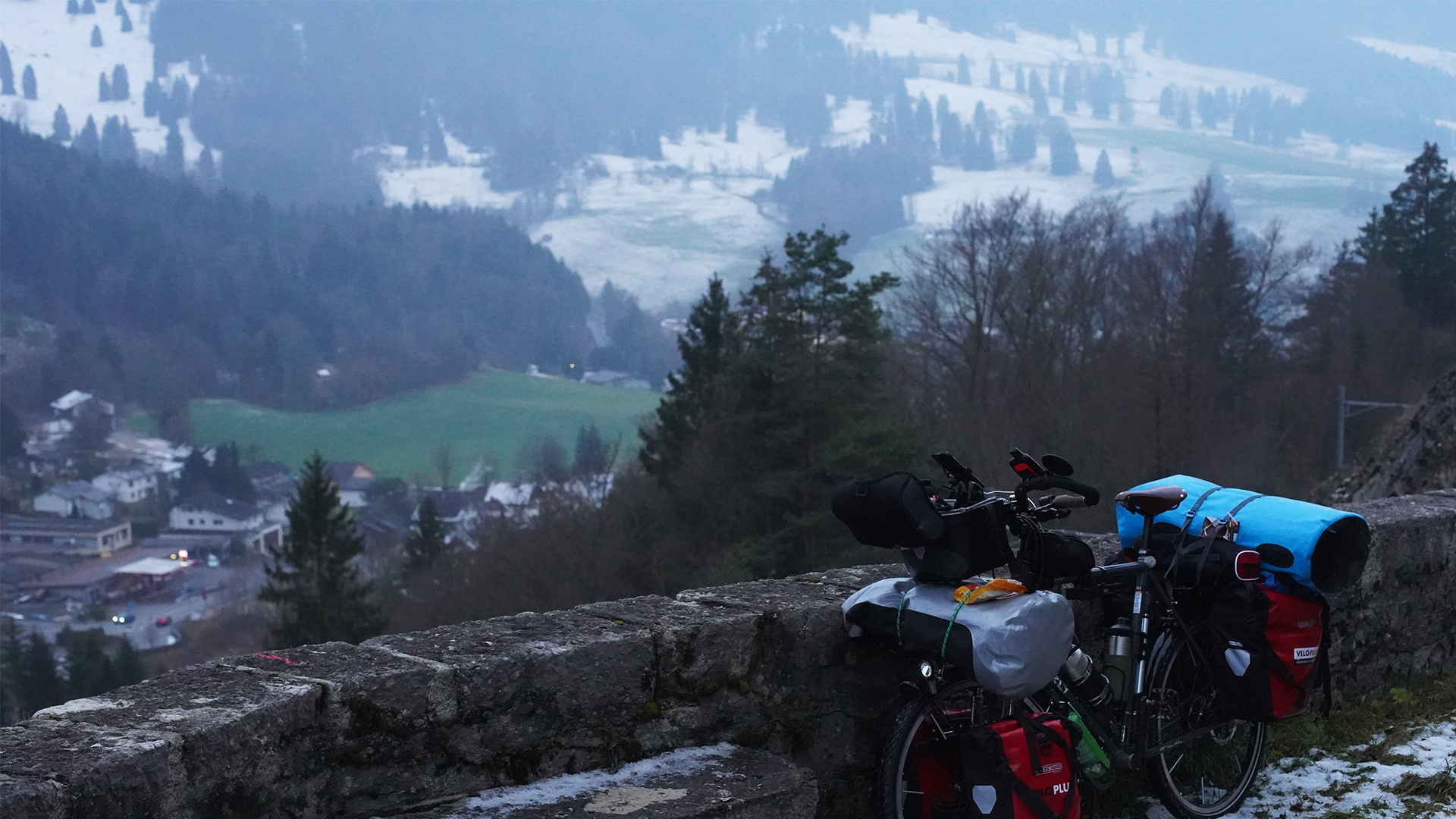 hospitality
One of the reasons for this mini tour next to equipment-testing purposes was to ride through and experience my own country again before I'm going to discover many others. Hospitality, something many other tourers all over the world enthuse about and I experienced myself several times in other countries, also has shown in my own country!
On the third day I used Warmshowers, a big community by / for bicycle tourers / cyclists, for the first time. Late at night the day before, looking for a place to pitch my tent near Brugg, I wrote Karl and very quickly got a funny and uncomplicated reply and an invitation for the next day.
They not only offered me a place to pitch my tent what I initially was looking for, but also the possibility to  sleep in their caravan in the garden! It was also very interesting to hear and learn from Karl's stories and experiences from his bike trips, cause he also did a year long bicycle tour in earlier years.
After a breakfast with Karl's family I jumped on my bike and made my way to Luzern. This day with a new weather-related experience: storm! When yesterday the rain came from above, so he came sideways today and it was much harder to keep balance on the bike.
So what is better than a shower and a bed after a day like this? This evening it was Karmele and Richi who friendly invited my to spend the night. Karmele cooked an awesome Paella for us and we let the day end with  interesting talks about bicycle touring and previous travel experiences. They are both very experienced warmshower hosts and bike tourers so I benefited from one or the other tip.
As lucky as i was, Richi is working in a bicycle shop and introduced me to Stephan and his team from Velociped in Kriens. As the spoke tension of my real wheel was too low yesterday and the wheel began to wobble, I had to fix this today before moving on to Brienz. After a few hours I had two properly straightened wheels and the skill to fix it myself if it should happen again.
Many thanks to Karl, Romy and Sons so as Karmele, Richi and Stephan for the warm welcome and for having such a great start with the Warmshowers community!
It reminds me that there are so many people out there willing to help you, the only thing you have to do is to make the first move and ask.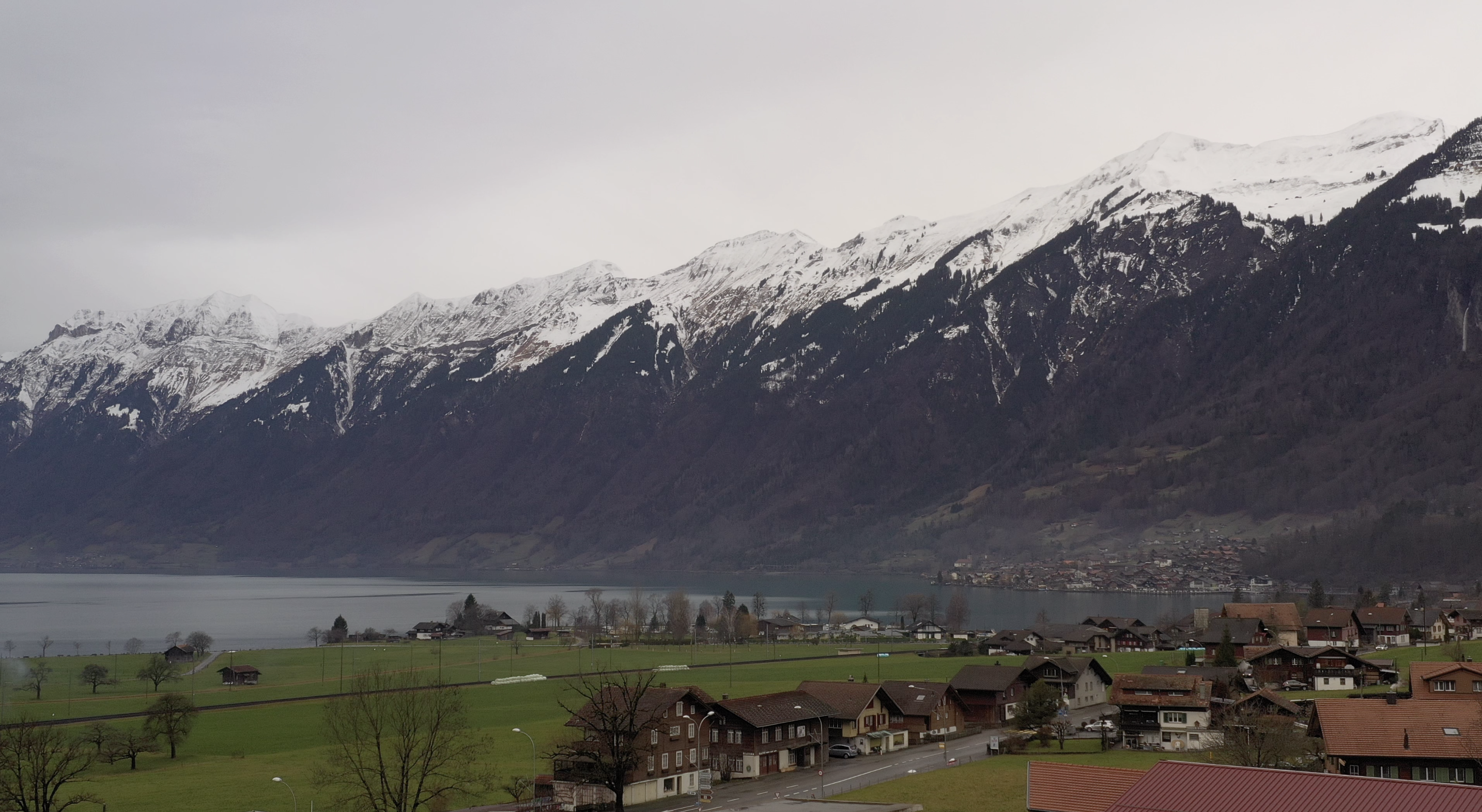 Conclusion
After some short but tough climbs I arrived in Brienz and finished this preparation tour. It wouldn't have been a test in a week full of sunshine and I'm aware that the hardest conditions are yet to come. I'm happy that I could find and solve these smaller "problems" in advance and I'm optimistic regarding the upcoming big trip.
Stats
5 days
20 h
327 km
3120 hm
A huge thank you to everyone who was involved in the preparations helping me in any way!
You'll find the route in the map below and take a look at the video if you haven't already.
Only five days left from now! As much as I'm looking forward to it, the nervousness increases too.
Ready for an emotional roller coaster! ☺️🙈
until soon
Fabian
[/vc_column][/vc_row]