Sichuan, the Chinese Province of the Giant Pandas. Before I was going to cycle in warmer and lush-green, jungle-like areas of the Giant Pandas in China, I had e few days left on the Tibetan Plateau. The day I entered the Sichuan Province was quite a special one, in a positive and a negative sense.
After I slept in the tiny village of Saierlongxiang just after leaving the main road S204, I climbed up some lovely paved serpentine roads. There was some great, sunny weather as it already was the previous days before. That day, however, it was also a bit warmer as there was less wind that day. I cycled in a brown, grassy, and stunning-wide area like I already did the last few days.
As I was now cycling on a country road, there was no traffic at all. The whole landscape belonged to me and there was this unique, peaceful silence. The only thing I was able to hear was the noise of some yak-flocks in the far distance and my own, heavy breathing while hauling my bike up the hill. Except that, It was a day like any other during the last weeks and if I hadn't looked at the calendar, I wouldn't have recognized that it was Christmas that day.
It was controversial. It was Christmas, the 25.12.19, the day I normally spent with family and friends. In one hand I would have loved to see them again that day. However, as there was no sign of Christmas at all, I just enjoyed the day like every other. It was not only that I spent Christmas in a completely different place on our planet that year, but also the privilege of being in the moment with nature and myself, and nothing else.
It's a feeling I already mentioned in the previous post about my solo crossing of the Taklamakan desert. To be just myself and nature for several days is a feeling quite hard to describe in words. Like a special state of consciousness and inner freedom.
A heavy bike crash
That day I cycled around 80km's next to a half-frozen river and slightly hilly landscapes. Just 5km's before reaching my daily goal and the city of Hongxingzhen, it happened! After 9 months of more or less accident-free travel, I had my first major bike crash.
The last stretch towards the city was a long and steady descent and regarding the warmer temperatures, the roads during the last days were free from snow and ice all the time. However, just before approaching the city, there was a small stretch of road that was in the shade. When I rolled into this section I quickly noticed the gravel under my wheels and pulled the breaks. When I then realized why there was gravel on the road, it was already too late. At 35km/h I saw my front wheel slipping away on the icy road. In shock, I lay on the street, approximately 10 meters further than my bike.
When I realized that I had no major injuries, my biggest concerns belonged to the bike. I was afraid that my bike could have suffered major damage. Apart from a few scratched panniers and a broken front shifter, everything seemed to be ok. I was super happy that I built such a tank of a bike! I, on the other side, got away with scratches on my face, knee, so as mainly on both of my hands from the gravel that tore open my gloves.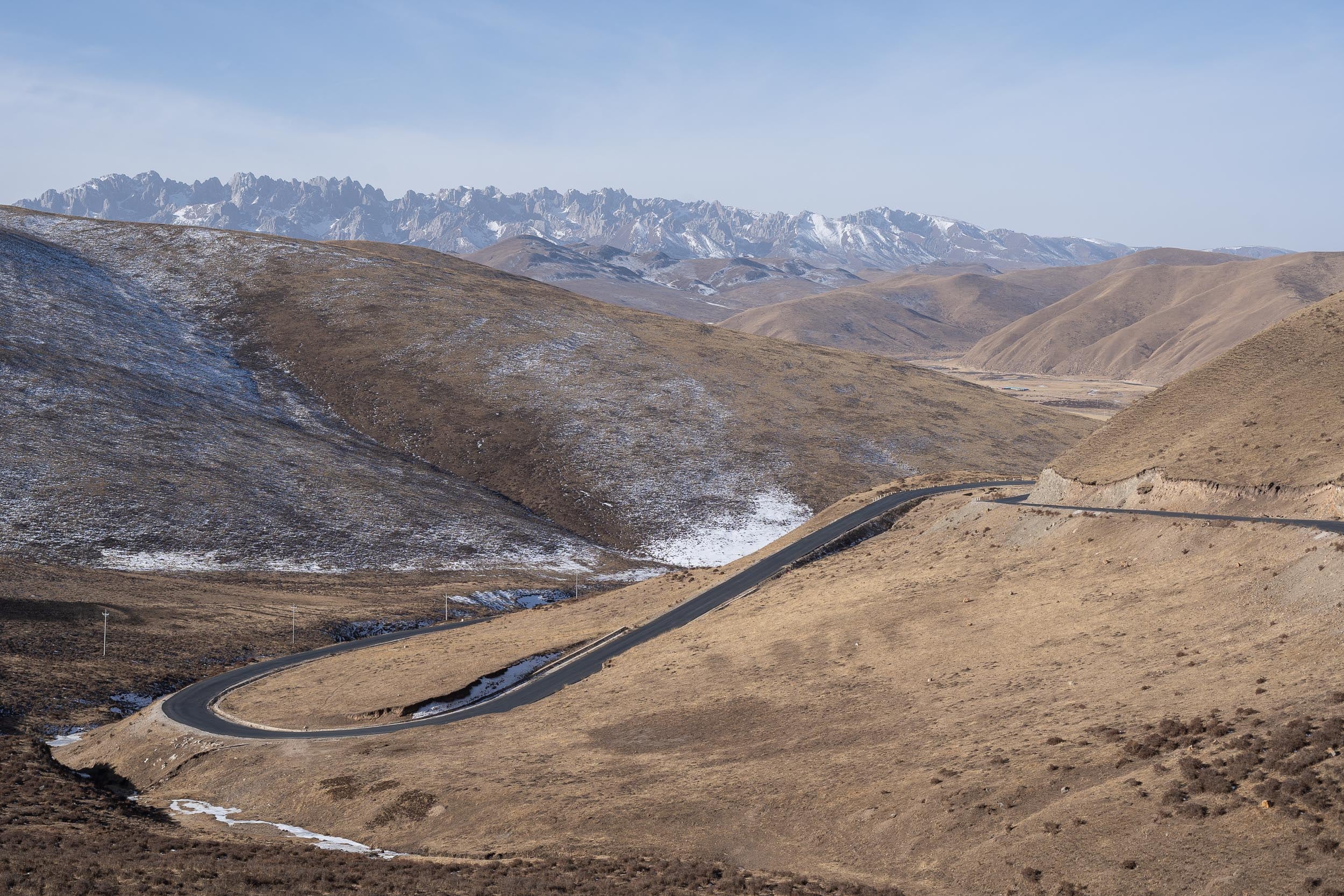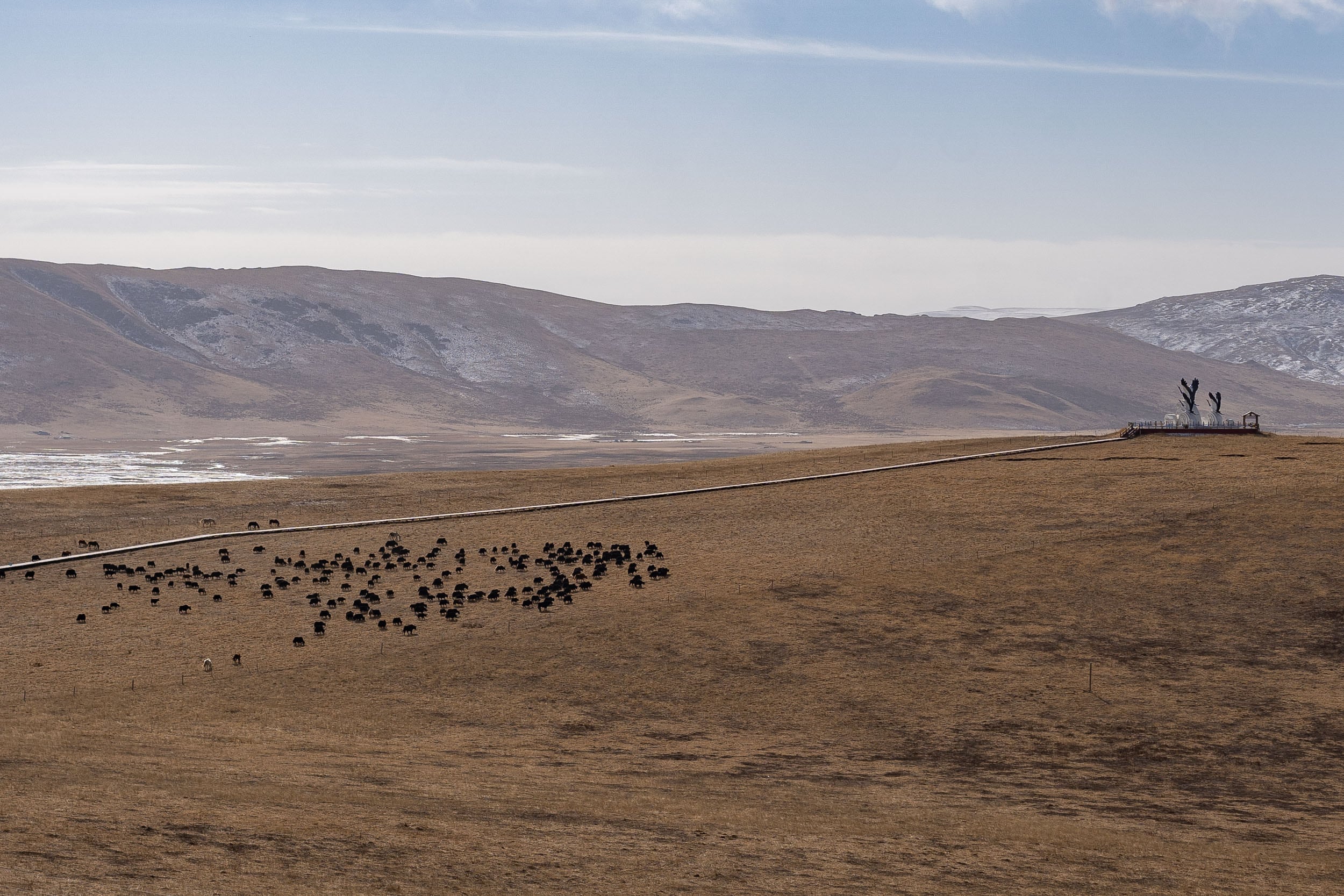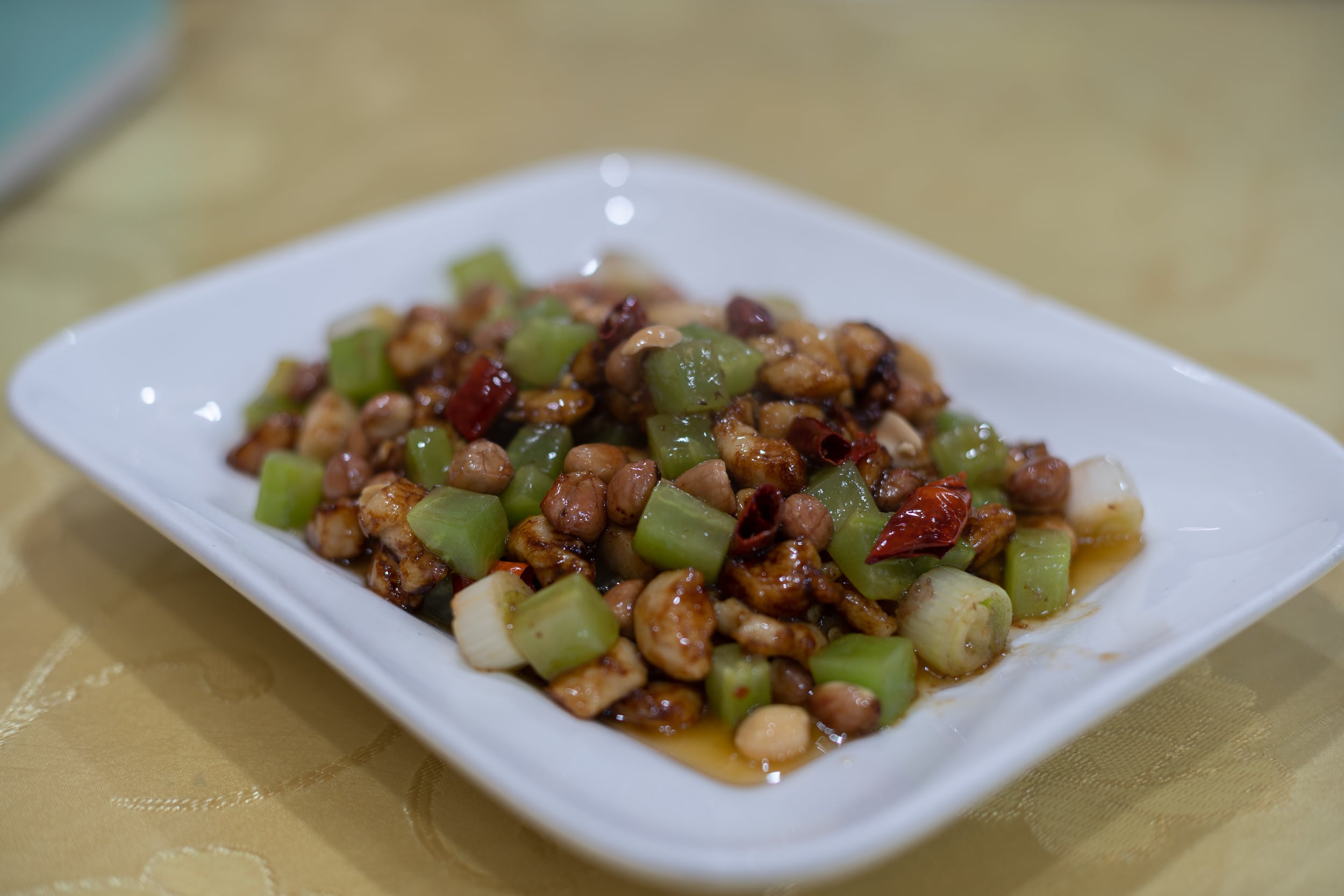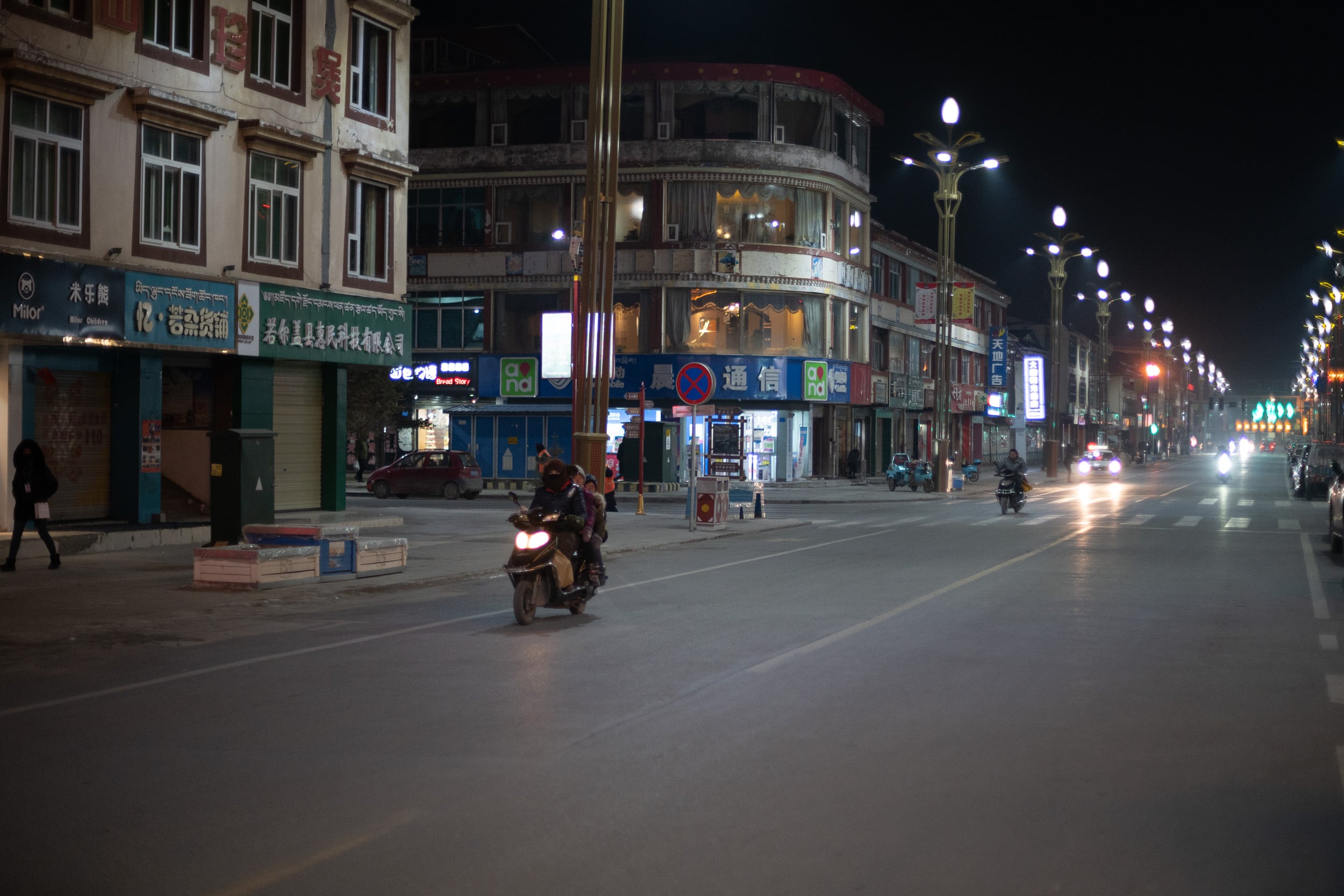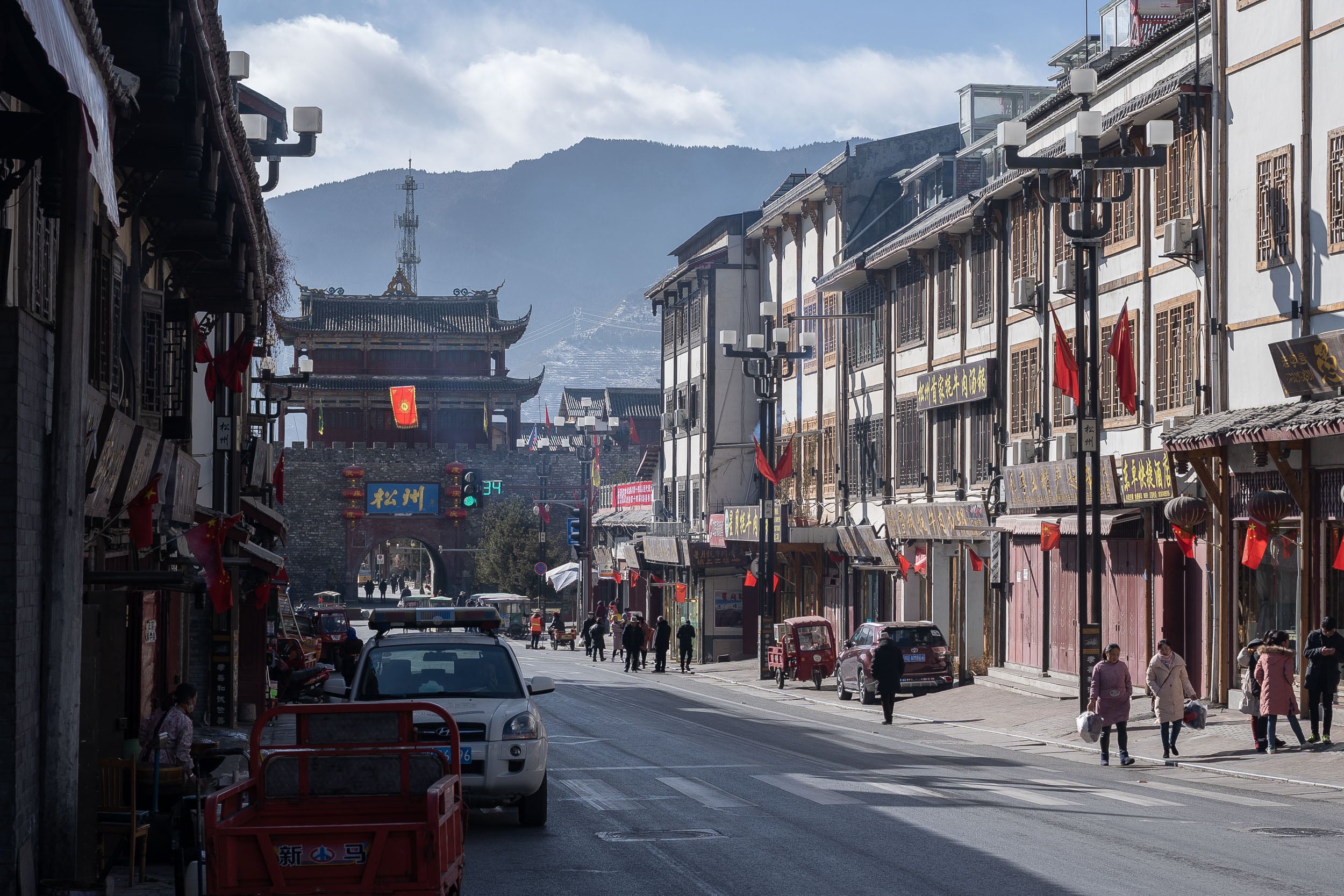 A long descent
The following 2 days were my last ones on the Tibetan Plateau. For two more days, I was able to cycle through these endless wild and untouched landscapes and for one last time, I went up to 3950m, the highest point I've been on the Plateau.
What an amazing but also challenging time it was up there. But now, I was looking forward to heading down and finally make it to Chengdu, the capital of the Sichuan province. The descent off the plateau was no less interesting and adventurous compared to the time I had on the plateau.
On my way down I cycled through some tiny and cities and villages with some great, old Chinese architecture. The descent was slow and steady. Sometimes I almost couldn't see that it was going down, but I could definitely feel it regarding the lower effort I had to do while pedaling. The only thing that stopped me from cycling any faster was the strong headwind coming up from the valley.
Nevertheless, on the first day of the descent, I cycled a total of 160km and went all the way down to 1500m asl and the city of Fengyizhen. A descent of more than 1800m compared to the altitude I spent the night before.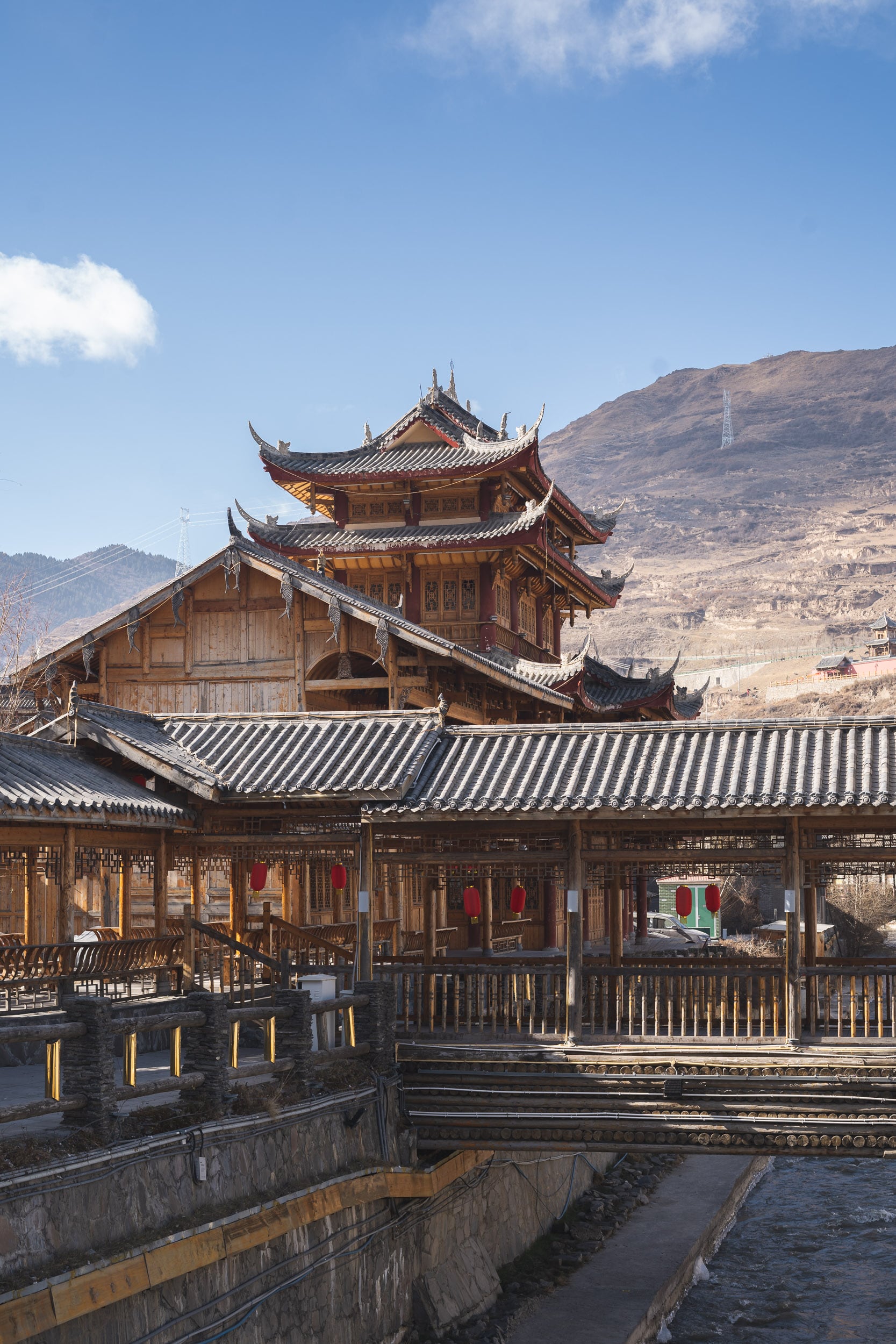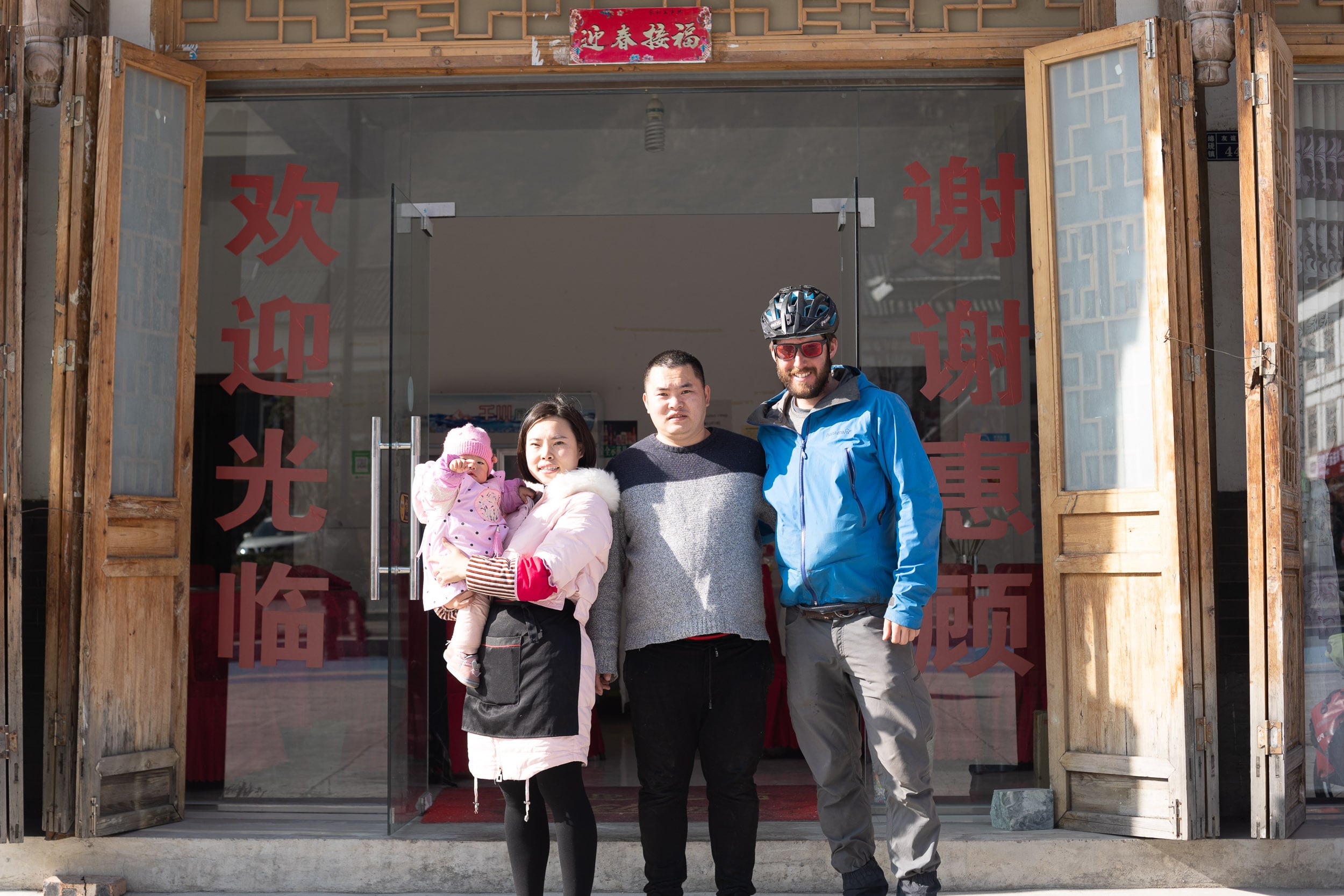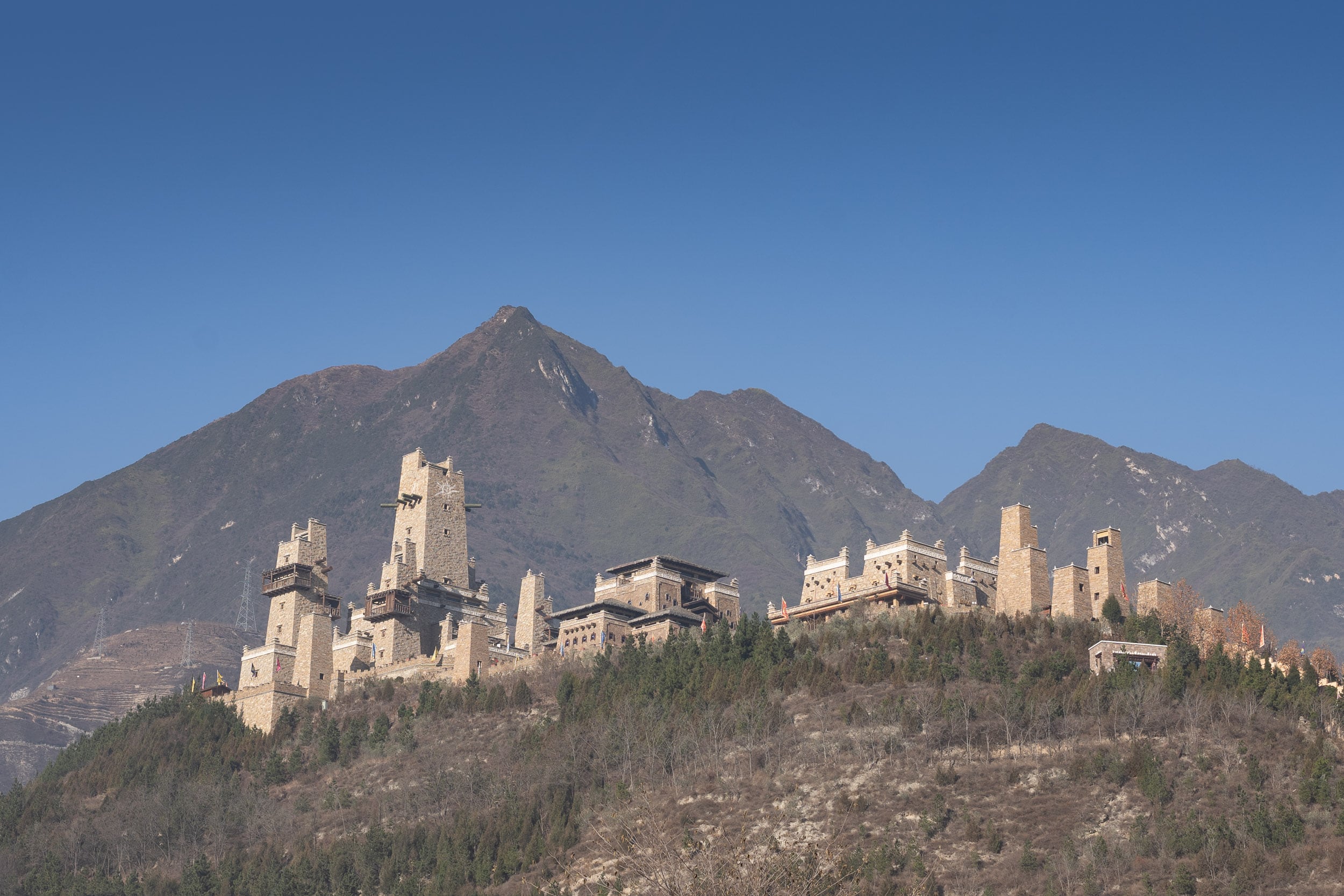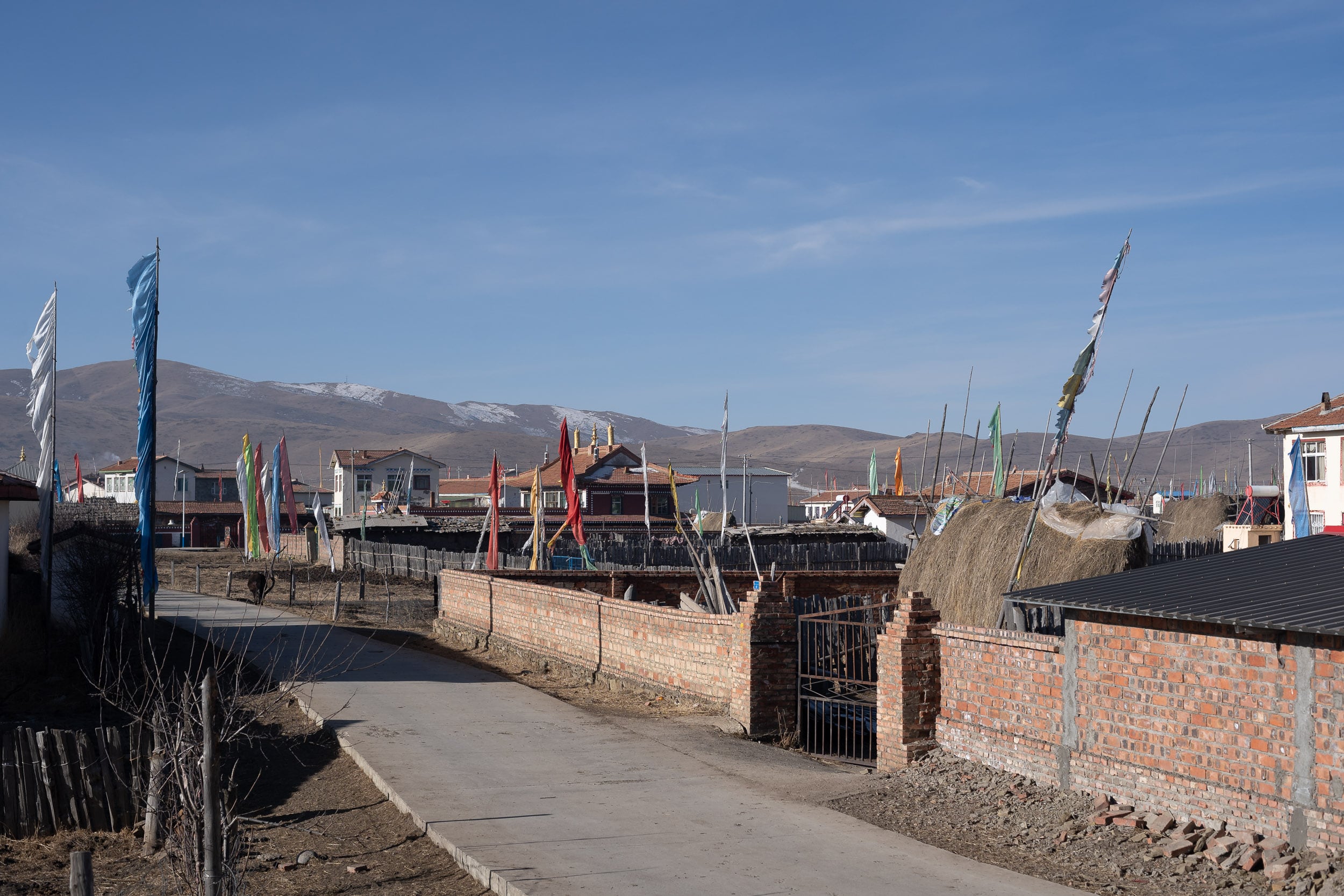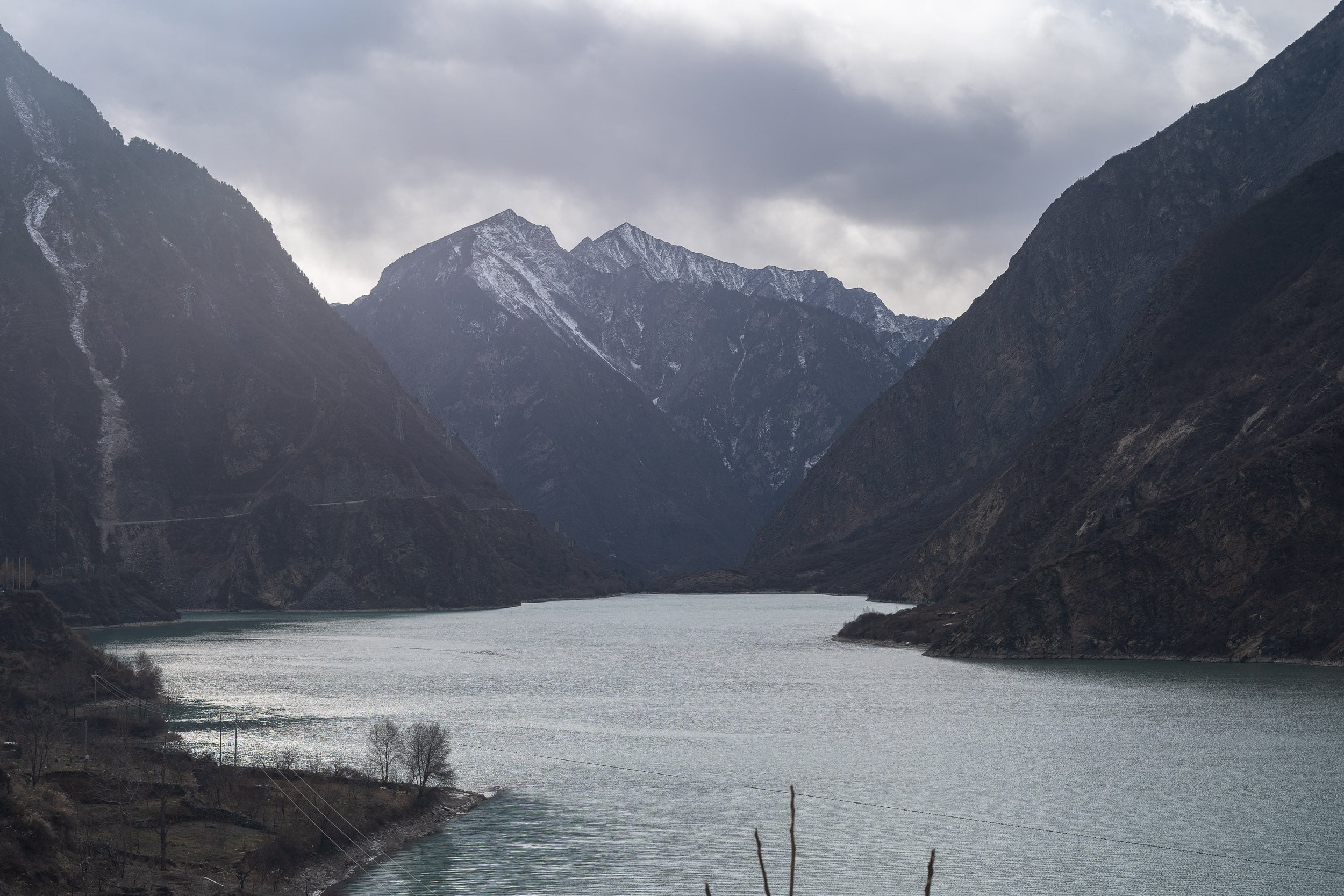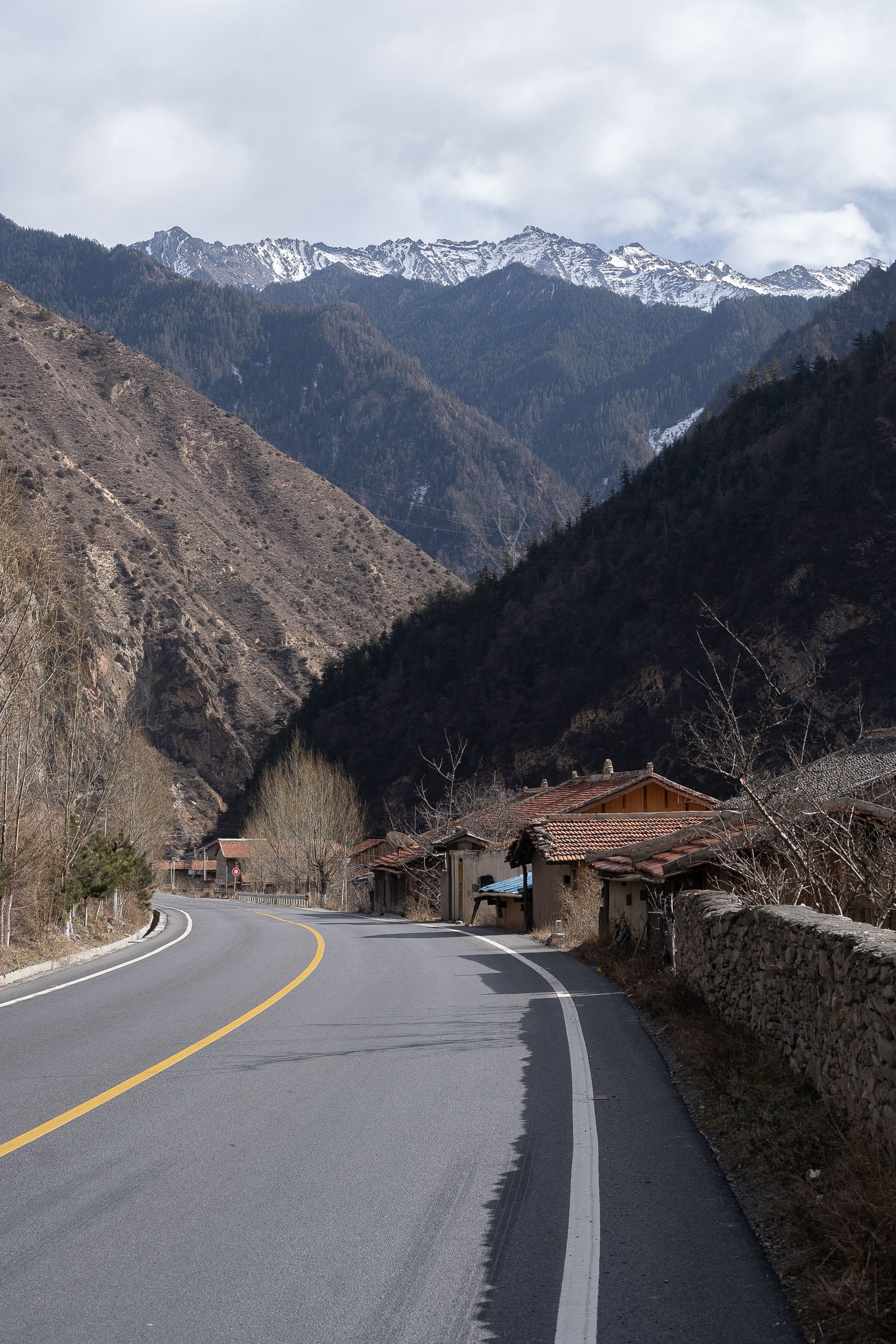 A devastating earthquake
The further I descended, the warmer it got. Up to this point, I was cycling on the G213, the main road I was following for 5 days.
In the city of Weizhou, the capital of the area of Wenchuan, there was a new road coming from an eastern valley, the highway S9. As I was not allowed to cycle on that road by bicycle, I followed the G213 and quickly realized why all the cars and trucks switched to the S9. In the city center, I saw a lot of houses that were affected by a landslide. Some of them hang halfway down into the river bed. The main bridge of the G213 crossing the river was broken in the middle and was filled up with some soil.
I was not sure if the destruction was still from the heavy earthquake back in 2008 in the Wenchuan area or from the flood a few days back. I couldn't imagine that this was still from the earthquake 11 years back when thinking about how fast the Chinese are in terms of construction.
The bridge was only passable on foot, bicycle, or motorbike. When I crossed the bridge with my bike, I was prepared for some unforeseen adventure to come. Just a few hundred meters later, there was an entrance for the first tunnel. For sure there was neither light nor ventilation as there were no cars using this road anymore.
The following hours I crossed several completely empty and pitch-black tunnels, most of them around 5+ kilometers long. It was a weird feeling cycling through these tunnels, "what if something was going to happen to me in here" I asked myself. Inside the tunnel, I had no phone or GPS connection anymore and there was nobody around except me.
As you can imagine I was quite happy to see the light at the end of each tunnel.
A night at the epicenter city of Yingxiu
One day before reaching Chengdu, I stayed at the epicenter of the Wenchuan earthquake. On 12.05.2008, this city was the center of one of the most devastating earthquakes in history. Nearly 70'000 people lost their lives, including more than 5000 children. 370'000 people were injured and more than 4.8 million Chinese people were homeless just from one day to the other.
In the city which was destroyed by 80% from that natural disaster, the destroyed Xuankou Middle School still reminds as a memorial for the worst earthquake in Chinese history.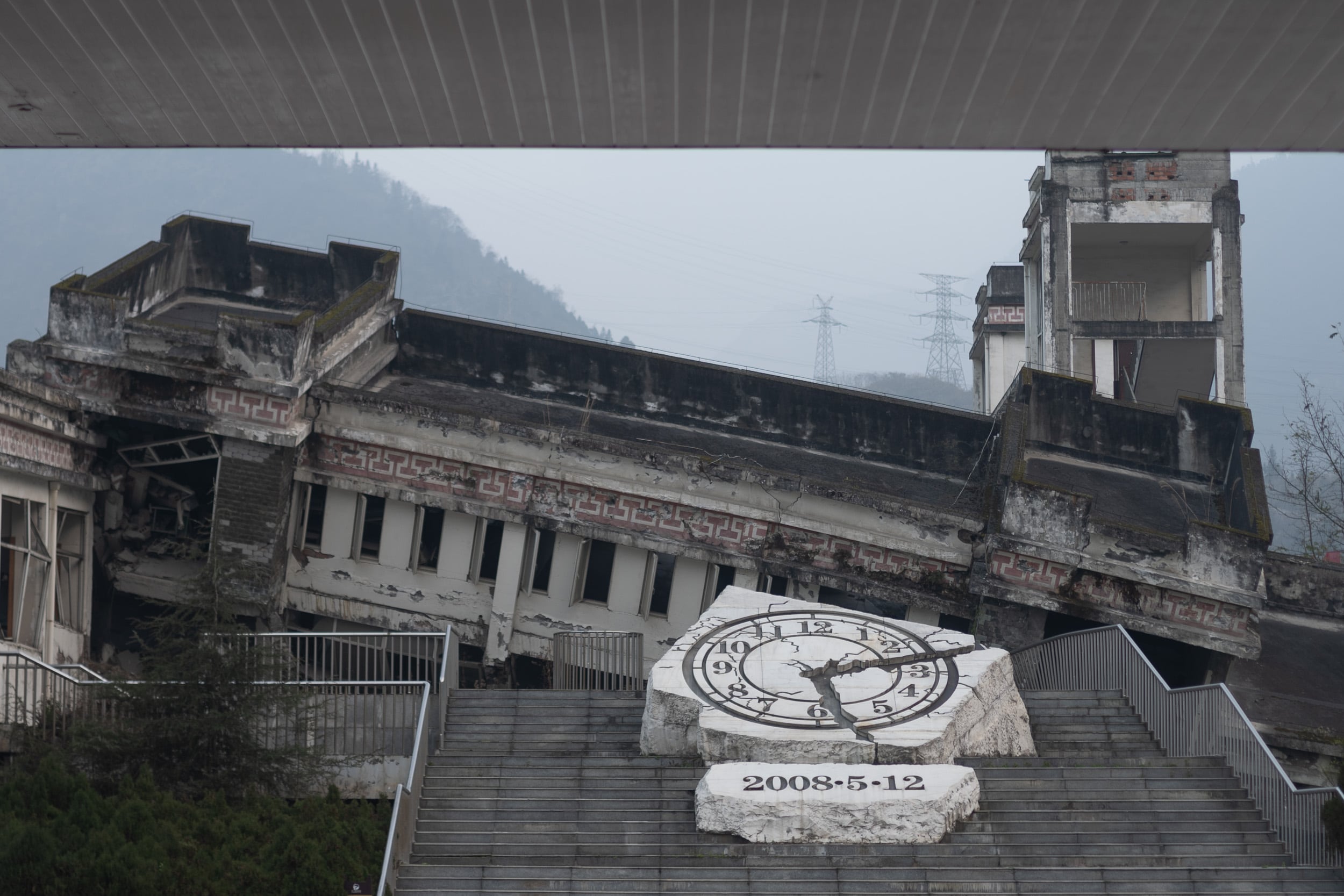 Chengdu, capital of the Sichuan Province
From Yingxiu, the city of the Giant Pandas was only a short ride away compared to the long days on the bike the previous days. This final 85 km to Chengdu more felt like a rollout. As soon as I left the mountains behind and cycled inland, the landscape turned green. Suddenly there were all kinds of green trees, flowers, vegetables etc. It was a bit like cycling through a jungle. Not only did the landscape change, but also the climate. it got noticeably warmer with temperatures up to 10 degrees and also more humid.
This final stretch was one long, straight and flat road leading into the city center. The closer I got to the center, the busier it got regarding the traffic. Quickly I was surrounded by dozens of Chinese people on motorbikes or bicycles. After around 1-2 hours of stop and go due to the many traffic lights, I reached my goal: the Chengdu Desti Youth Park Hostel.
I made it!
I made it to Chengdu! On 30.12.2019, the second last day of the year I reached the Capital of the Sichuan-Province and successfully finished my "end of the year" challenge:⁠
Golmud to Chengdu

 

16 days of continuous cycling

1'704km

12'800hm
⁠
My body felt like a wreck and I was super tired but at the same time, I couldn't be happier! Not only cause of finishing my 2nd chapter in China but also cause was able to look back to the most adventurous year of my life!⁠
Time to rest
I still remember exactly how it felt like it was yesterday. When I stood under the hot shower in the hostel in Chengdu, it felt like a big burden was taken off me. To know that I didn't have to leave again the next early morning, nor the day after. It was a load I put on myself, but also one I really needed. I wanted to finish this challenge so badly, and not I reached my goal.
Now the time had come to look back, to have a few beers, and mainly, to rest!
After I finished the shower and put away my bike so as all my luggage, I was overcome with heavy tiredness. For days I've dreamed about eating some western food when reaching Chengdu. Some pasta, a pizza or even a sandwich or burger. When I looked out the window of my hostel room that early evening, I saw a huge lightened Burger King sign just across the street. Although for once I now had the opportunity to eat some non-Chinese food, I couldn't think about food at all.
I not only had no energy left but also no appetite for anything. This was completely new to me as normally I was craving food after a long day on the bike to get all these calories back. I didn't care that much and decided to get a small bowl of Sichuan wonton noodles and quickly went back to bed.
Happy New Year!
Although I was crazy tired the last evening, I didn't sleep that well that night. So it happened that I was in bed all new year's eve morning. It was a great feeling though, just to stay in bed for as long as I wanted. Not thinking about cycling at all. In addition, the focus of this day was on the evening. It was my goal to reach Chengdu before, or on New Year's eve and to go out that night to celebrate this amazing year.
But mainly I was looking forward to getting to know new people and travelers again after spending the last 45 days all on my own.
During the day I went out a bit to explore some lovely local roads of Chengdu and to take some pictures. When the night began to fall, I went to visit a craft-beer pub to have some great beers. Something I was missing and looking forward since months. Although the fact that now it was time to celebrate and though I was able to meet some people at this place too, I still didn't feel well. On the contrary, I still felt heavily tired with kind of fewer symptoms.
After two beers I went back to have one more beer together with some Chinese travelers at the fully packed hostel lobby. Just after the countdown and after the new year had rung in, I went to bed as I was totally exhausted. In the middle of the night, I woke up with a high fever, had to throw up several times, and also diarrhea was part of the game.
A happy new year I wished myself, what a start in a new year that was 🙂
What's going on with my body?!
The whole next two days it more or less stayed the same and I was affected by heavy and recurring coughing attacks. Like on New Year's eve, I still had no appetite at all and just left the hostel bed to get some hot tea and to buy some bananas and medication to lower the fever. I couldn't explain it to myself. For 16 days straight I was able to cycle 1700km's and was as fit as never before. Now, when I had time to rest, I ended up like this.
I wrote my family about the situation I was in and that for me, it didn't felt like a normal sickness.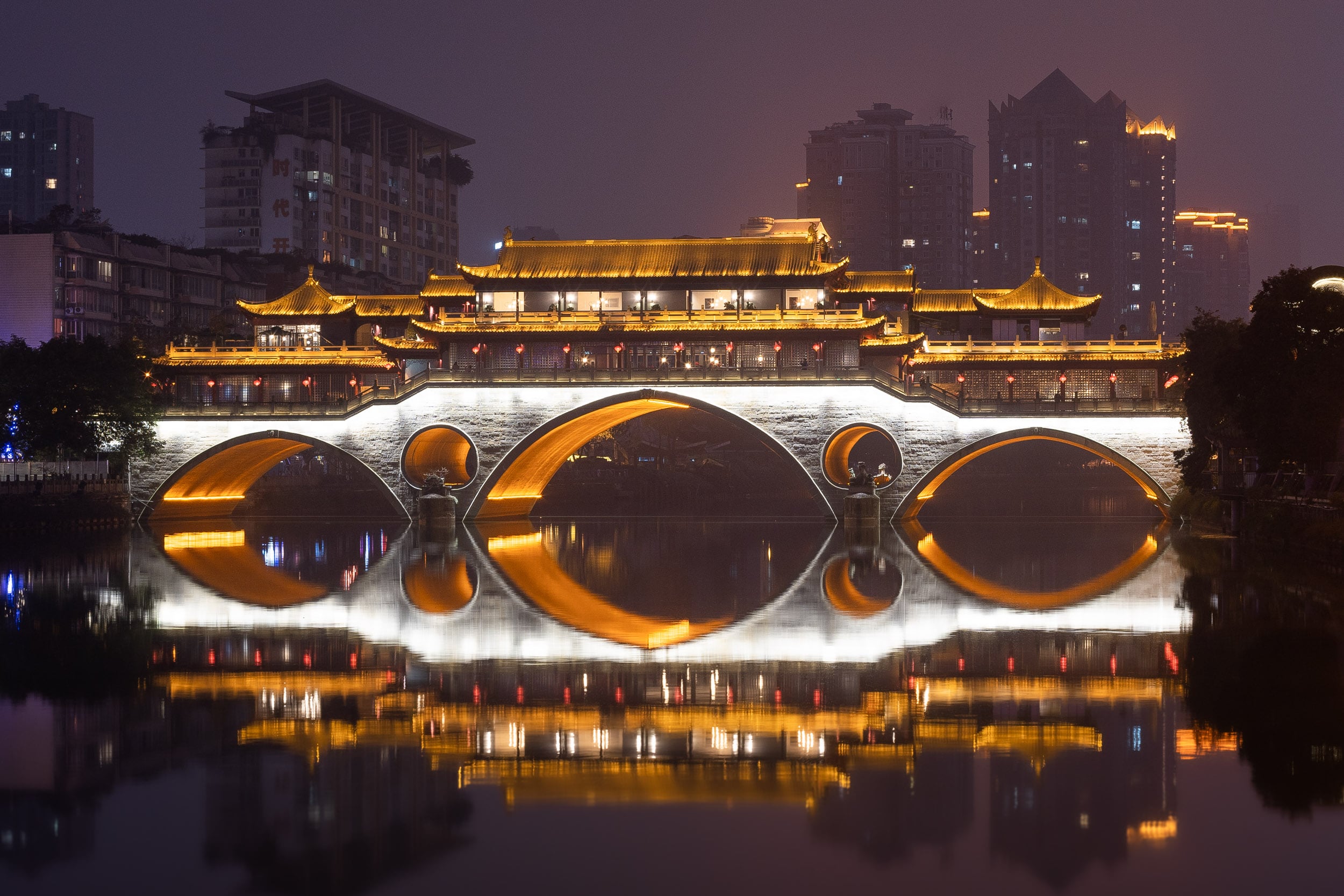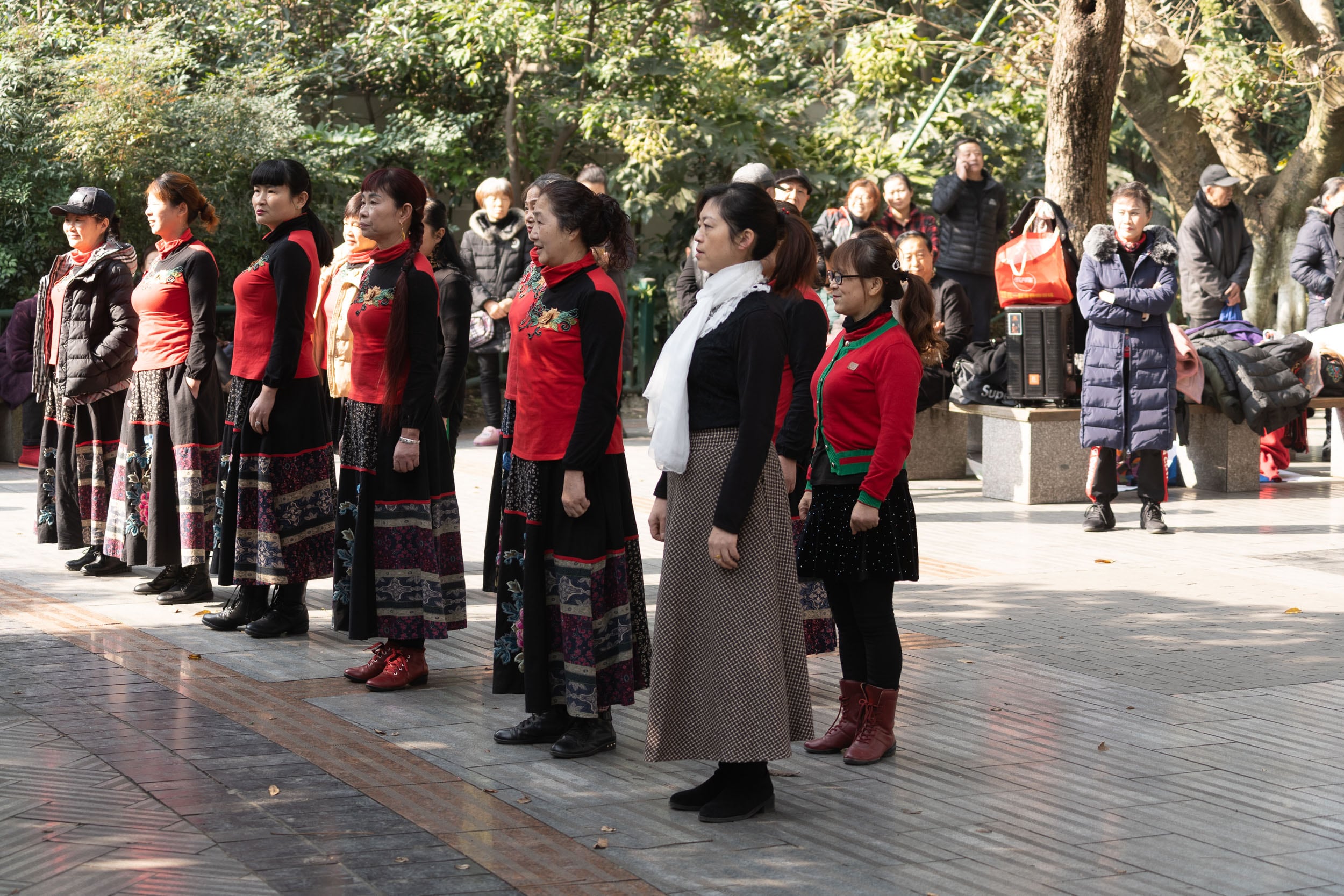 A great reunion
Luckily, on the 3rd of January, my fever was gone. I still didn't have that much energy but enough to go out and to explore some more of Chengdu like the famous Anshun bridge or viewing groups of Chinese people at their morning street gymnastics. What was also still on top of the "Chengdu bucket list" was to visit the giant pandas. To do so, however, it was already too late that day. It's recommended to visit the giant pandas of Chengdu in the early morning to not have to watch them sleep in the afternoon.
That day was not only a special one because I felt better again, but also cause I was going to meet an old friend again. Since our goodbye in Azerbaijan after cycling in different directions, Karl and I have still been in contact for the following 5 months. He's always been a month or more ahead of me, also crossing the Pamirs so as the Taklamakan desert towards Chengdu.
In Chengdu, he put his bike aside and explored Chinas main cities by train for the past weeks. During this time I was able to catch up with him again. As luck would have it, he was just back in Chengdu so we were able to meet again. It was a great reunion when we both met again in the evening that day. There were a lot of stories and memories to talk about from our previous months on the road.
The best thing, however, was that we were both able to write some more cycle stories as a team again. We both planned to continue to Hanoi and decided to team up for this stretch again. We also decided to explore some more of Chengdu together, as we both still haven't seen the famous giant pandas yet.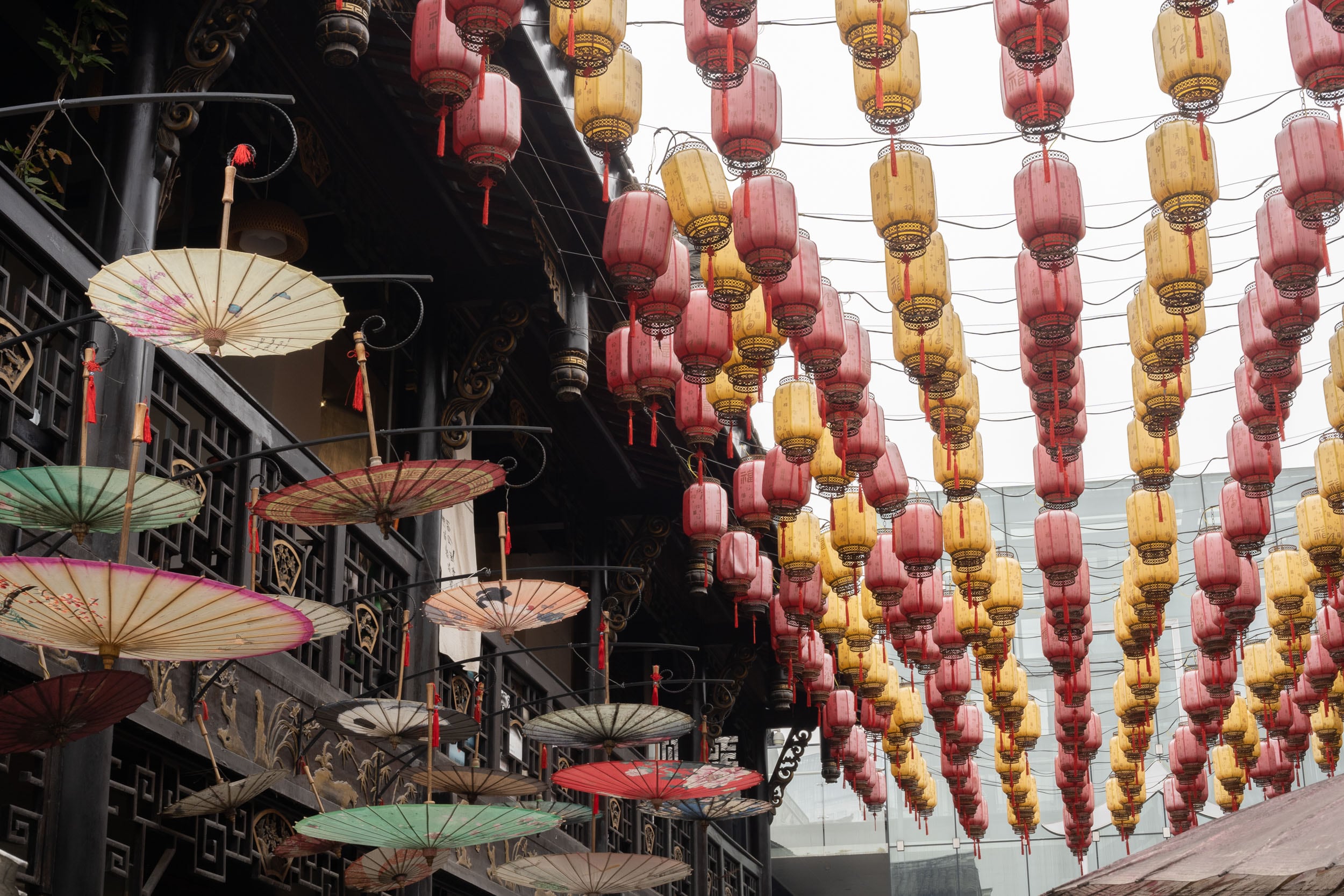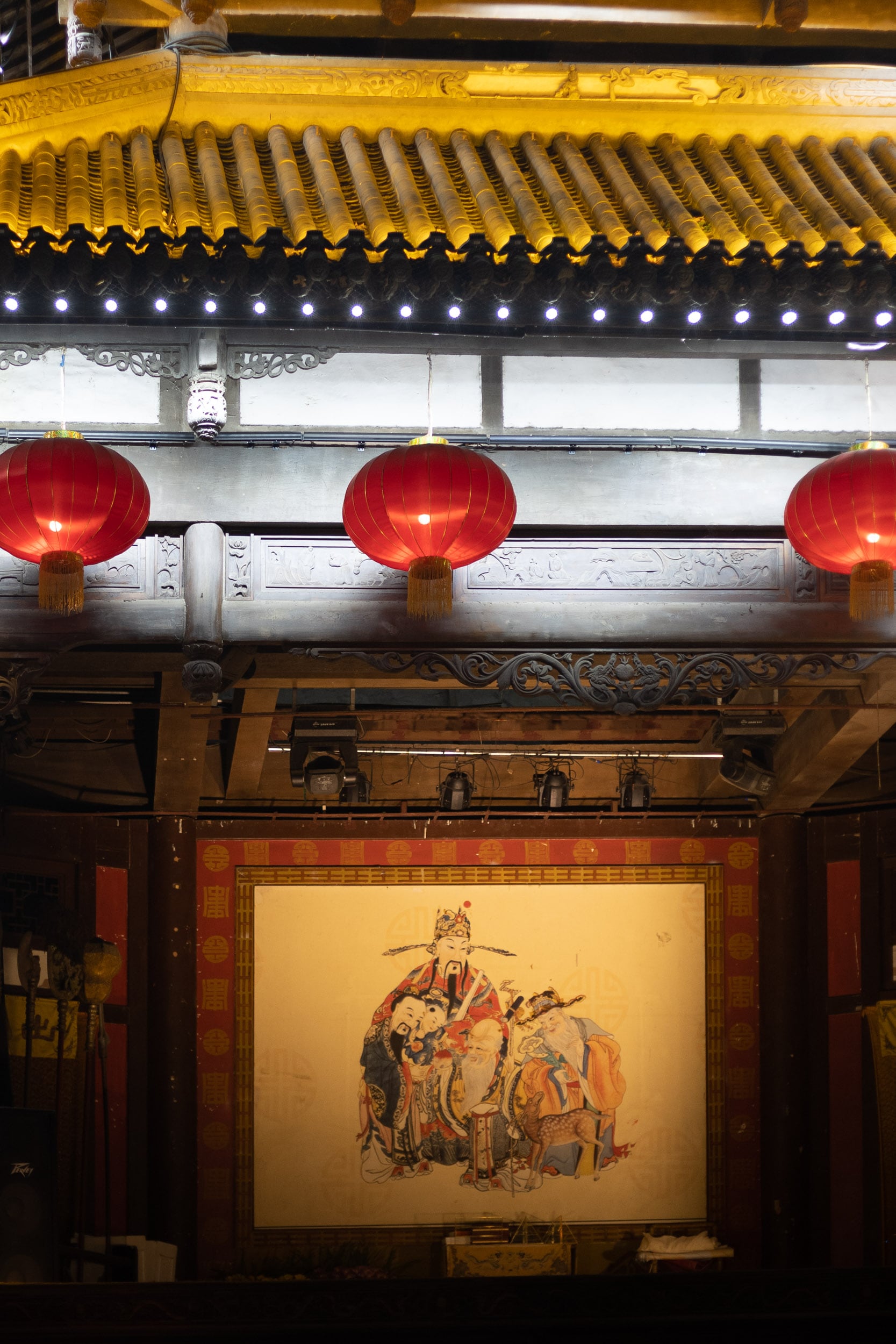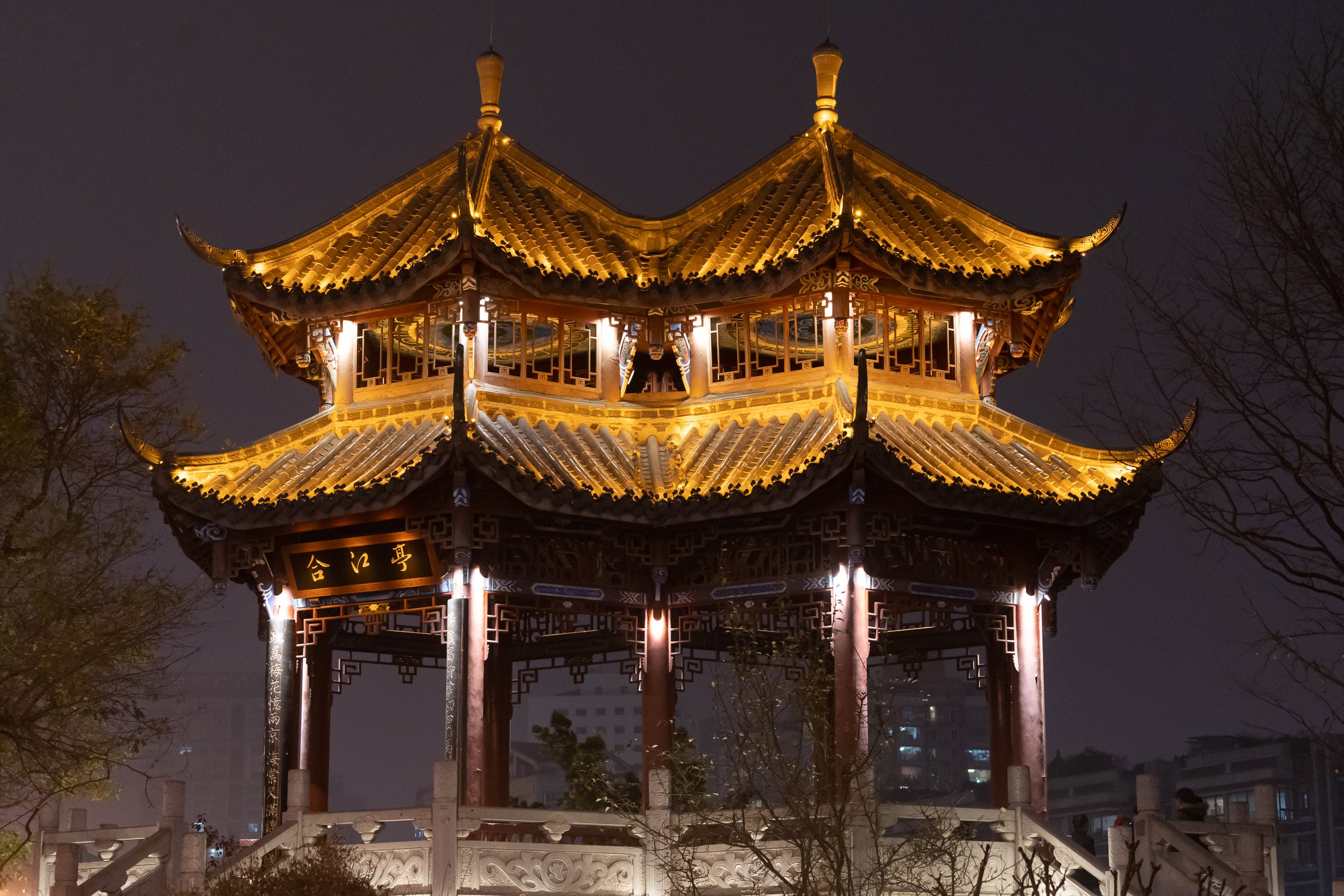 The famous giant Pandas and red Pandas of Sichuan
Giant Pandas, the figureheads of Chengdu and the whole Sichuan province. Unfortunately, after our meetup, Karl got sick too. I wasn't fit either, so we decided to get some more rest and to visit the Giant Pandas days later.
I had some more and much-needed sleep and explored some more of Chengdu's streetlife and amazing food. Two days later, we finally made our way to visit one of the Panda bases to see the giant Pandas
It was amusing seeing these cute and a bit clumsy animals sitting around or lying on their back. They had their hands filled going piece for piece after their favorite dish, bamboo trees!⁠
⁠
Next to the giant pandas, there were also black swans or red pandas to be seen. Latter looked kind of a mix between a fox and a raccoon. They were not less cute or interesting to see than their black-white striped colleagues. With the giant pandas, red pandas only share the name "Panda" but not the species.⁠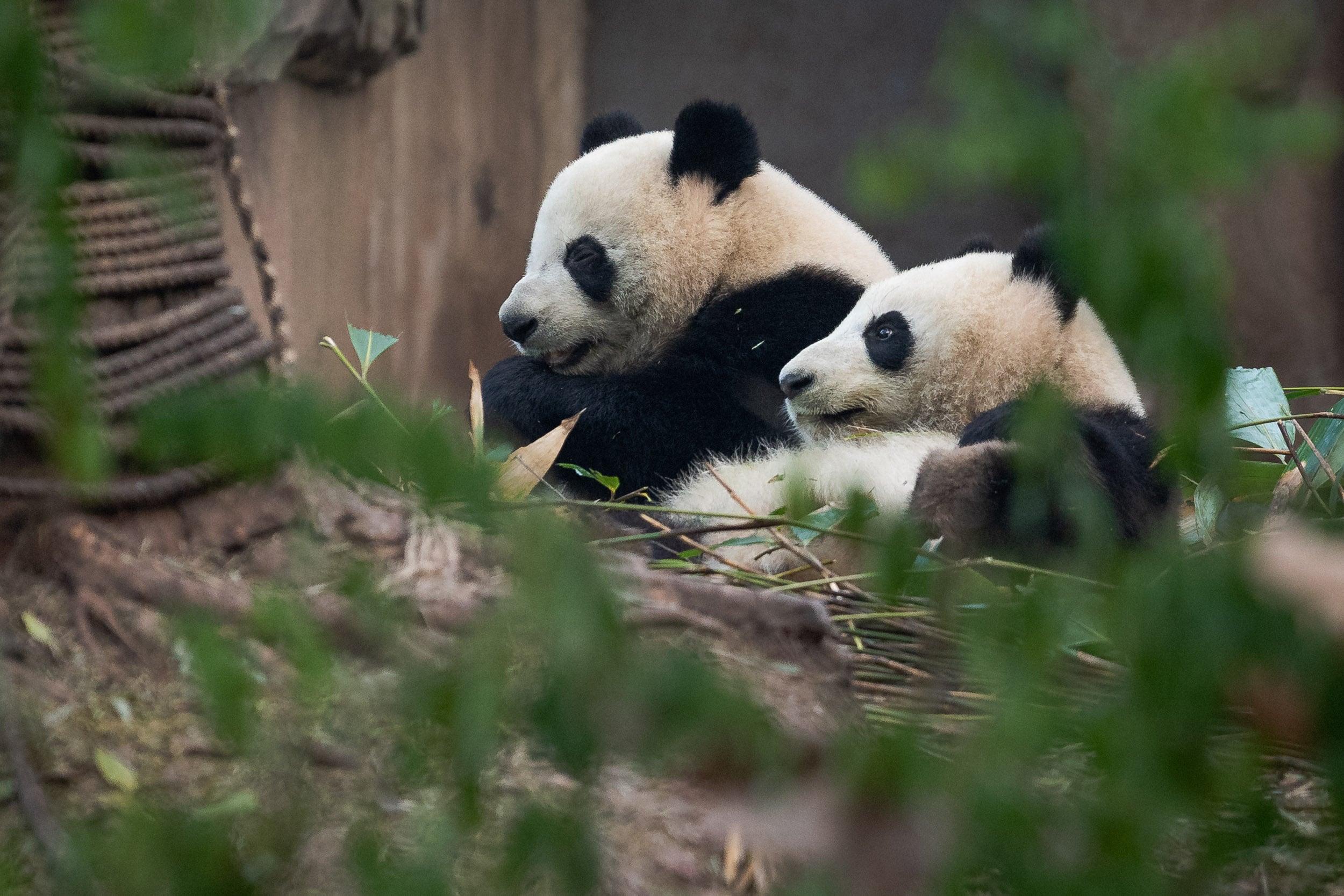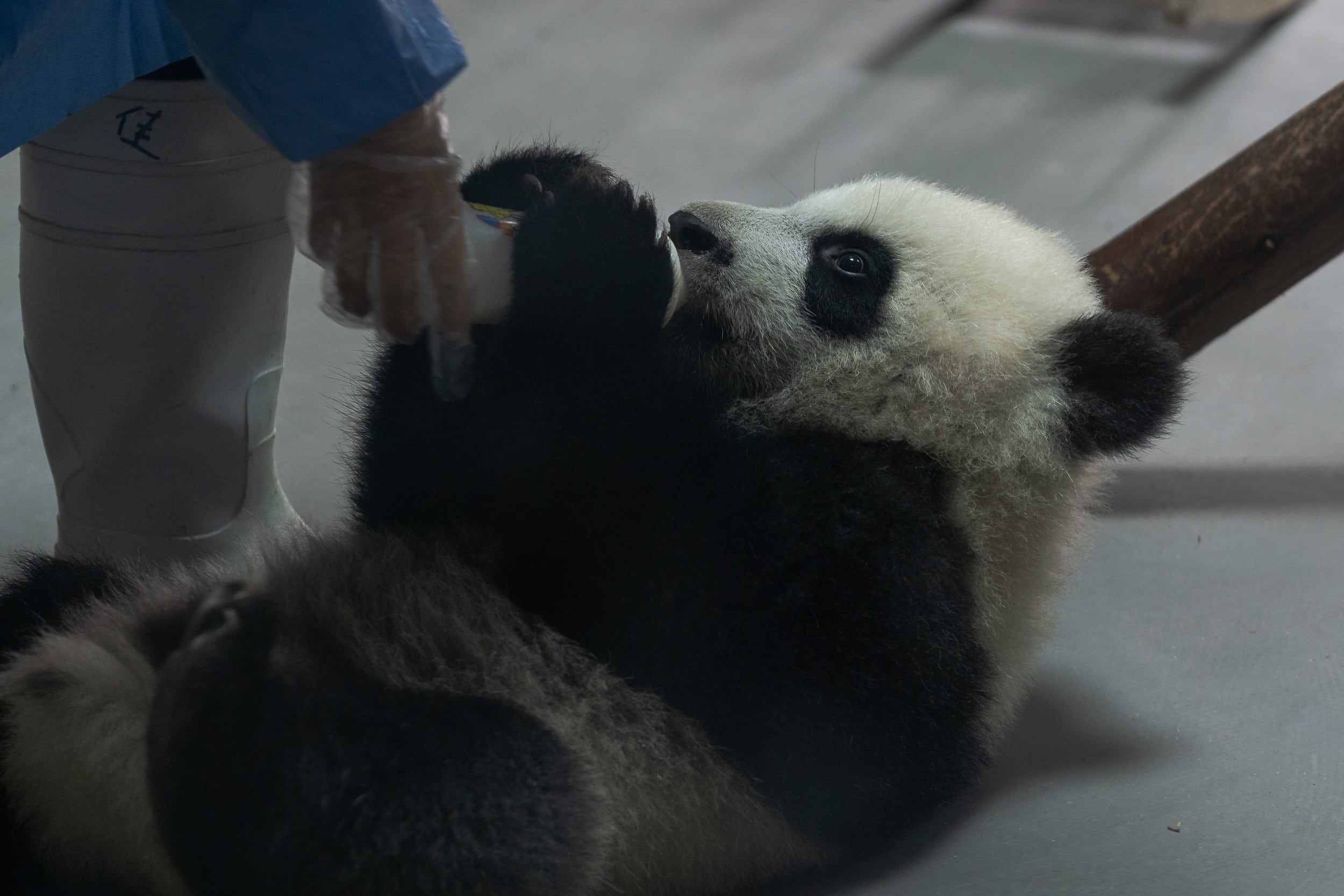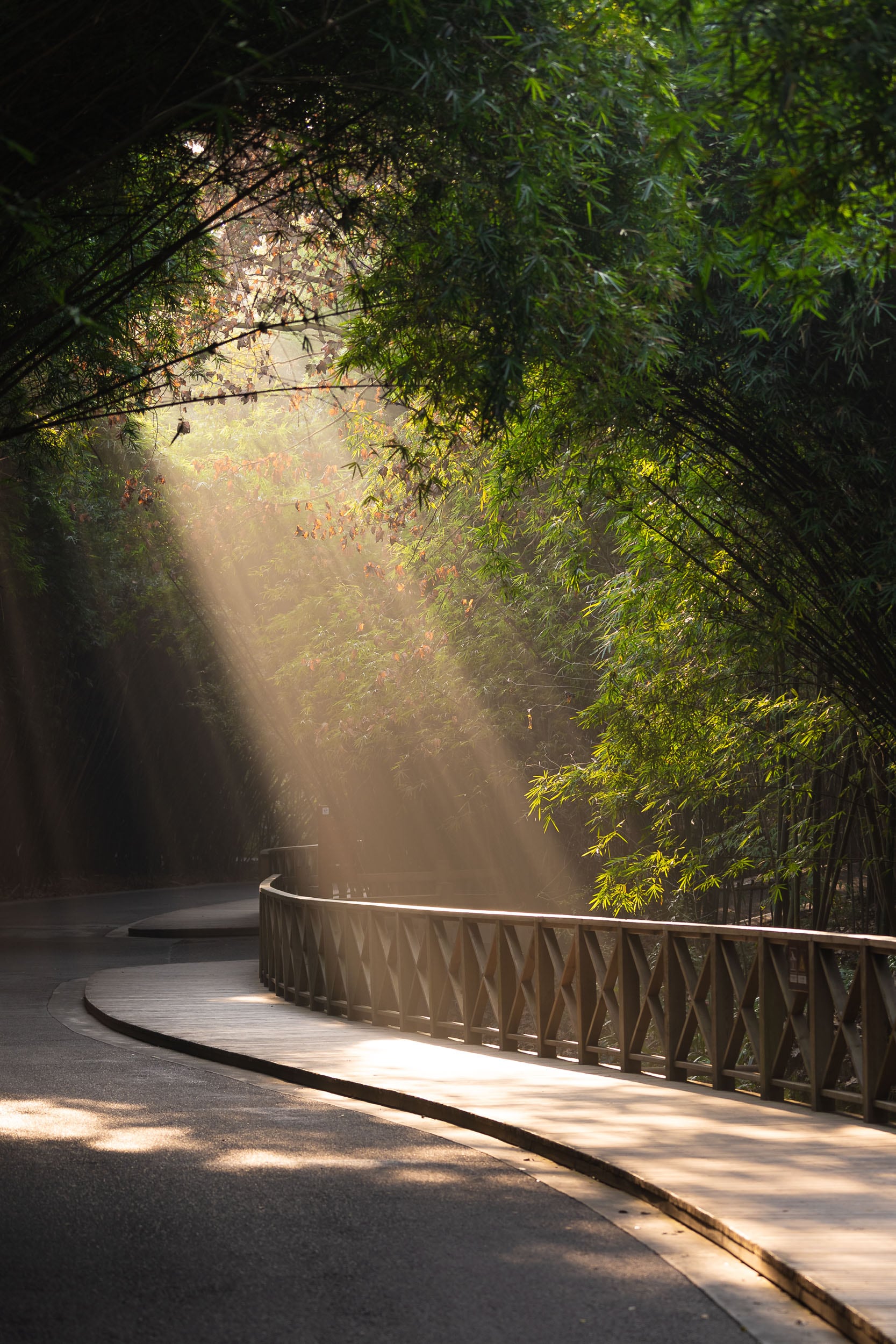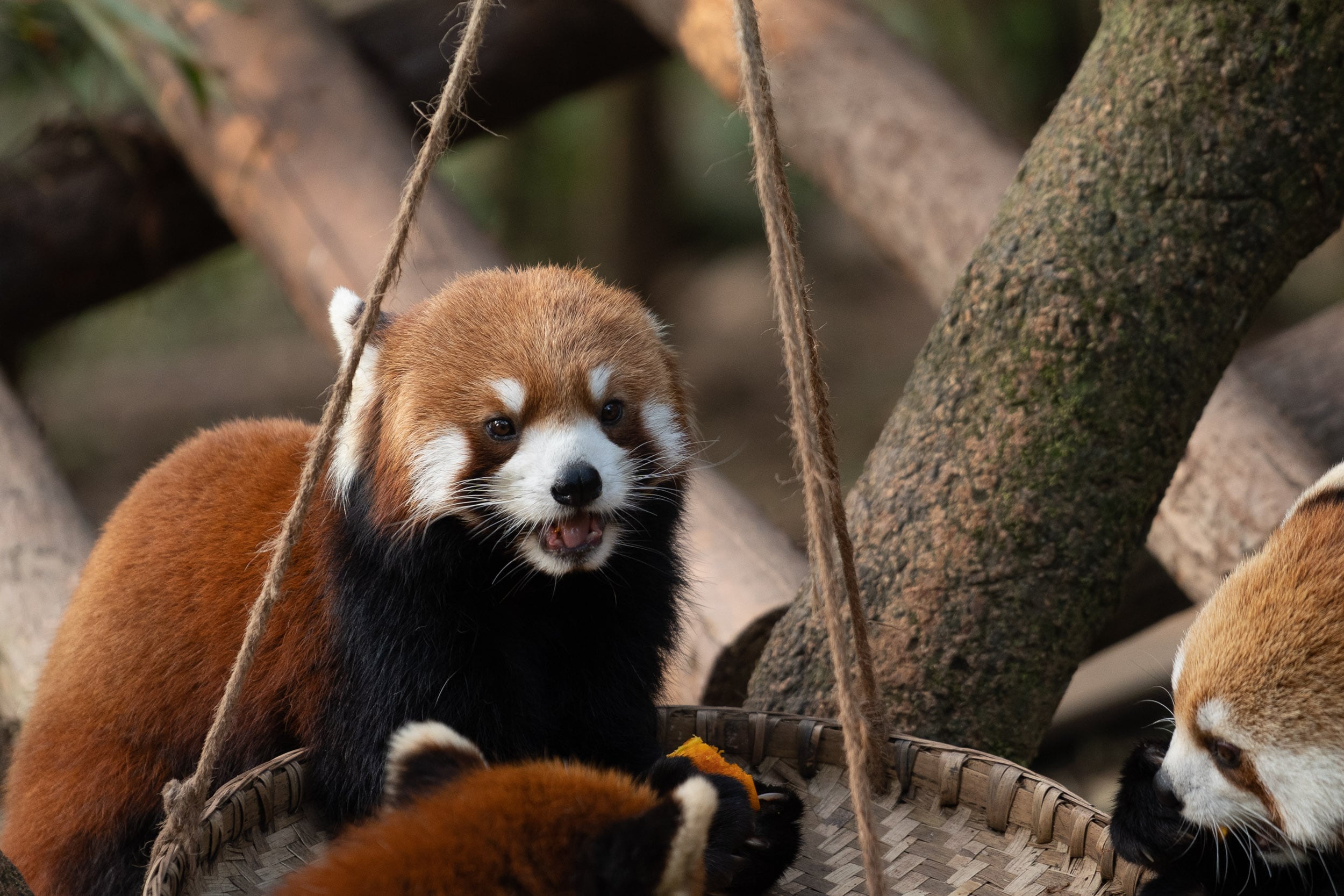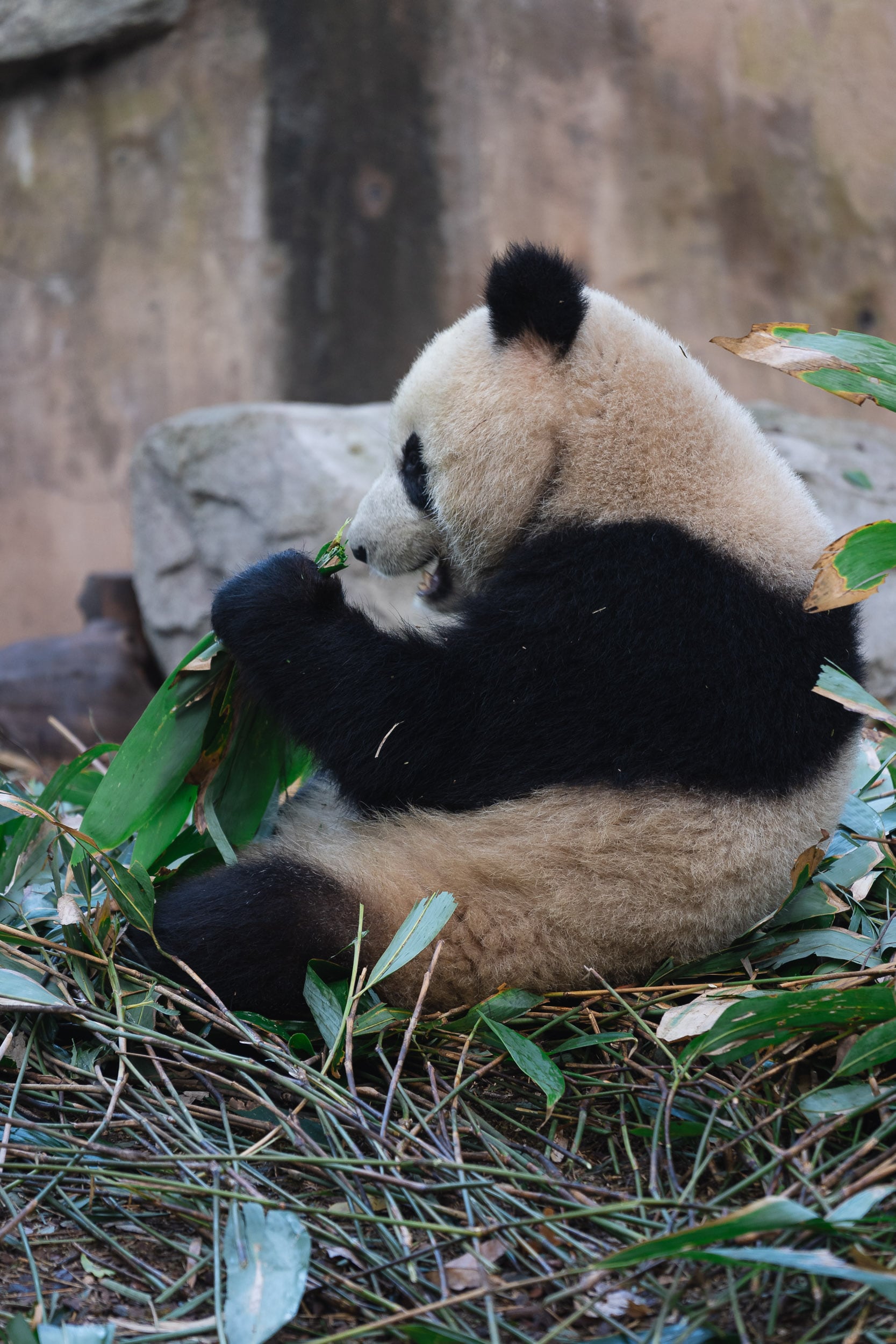 Giant Buddha of Leshan
Next to the giant Pandas, there were some more giant sights to see while staying in Chengdu. The giant Buddha in Leshan, 140km south of Chengdu, was one of them. As I had to travel to Leshan to extend my 60day Chinese visa for another 30 days, I couldn't miss visiting this famous sight.
This huge and literally "giant" statue is the biggest stone-buddha in the world. 71-meters tall and built more than 1200 years ago. It is carved out of a sandstone-cliff, facing mount Emei, one of the four sacred Buddhist mountains in China.⁠
⁠
Though I'm not a big fan of tourist-attractions with crowds of people, this place was for sure worth a visit! Not only was it a pretty quiet and peaceful atmosphere around the statue and in surrounded nature. Seeing a statue in these dimensions with my own eyes was definitely impressive.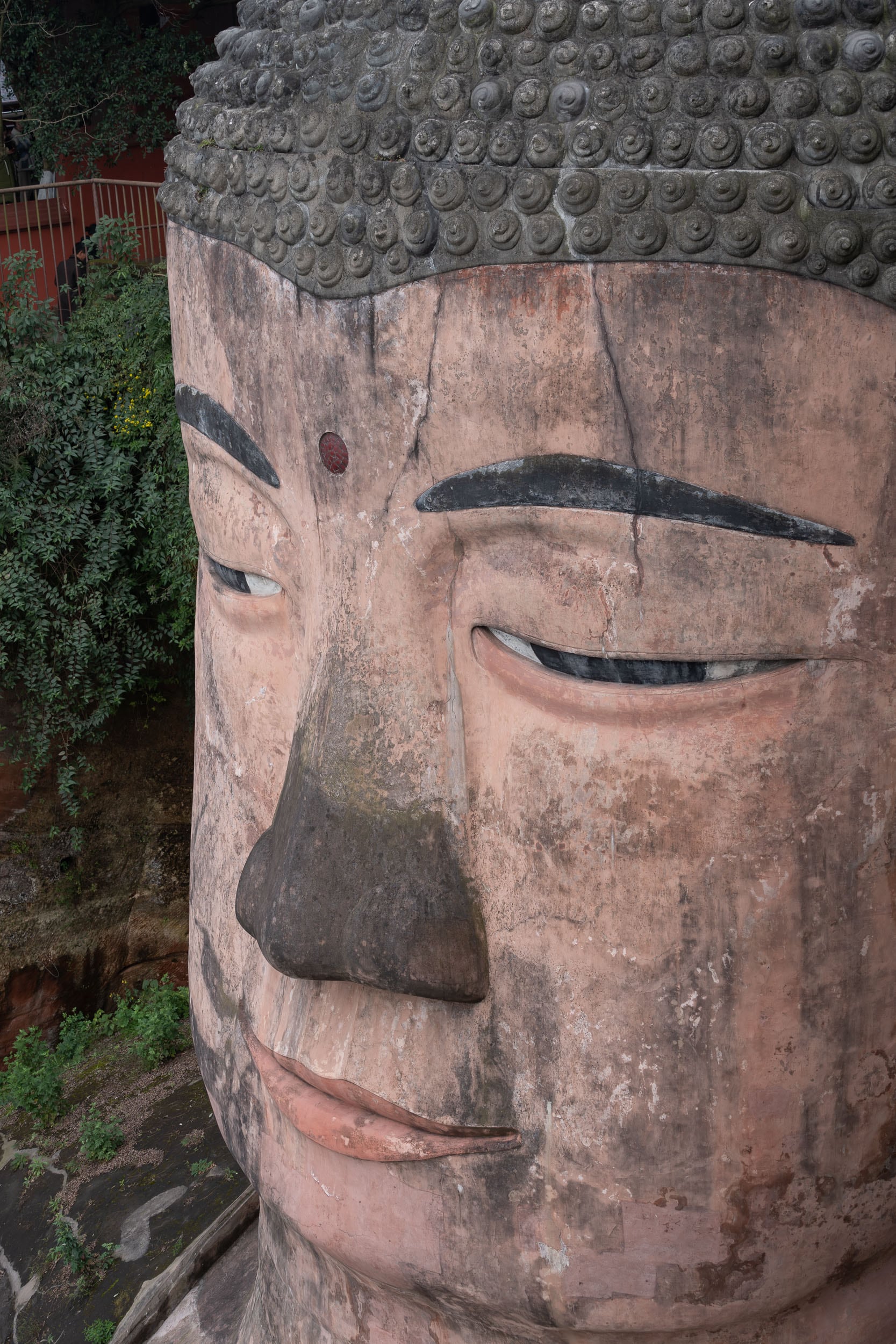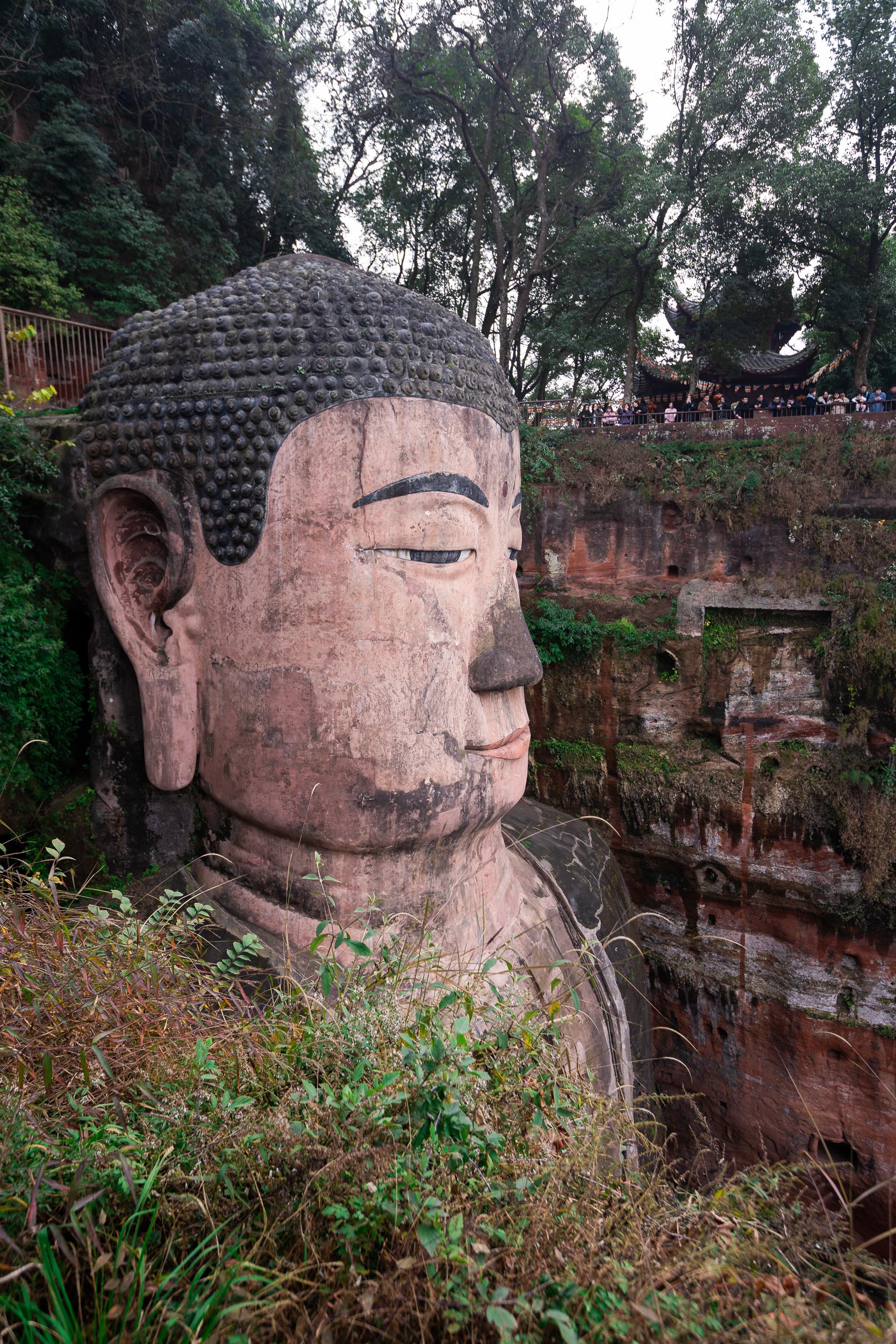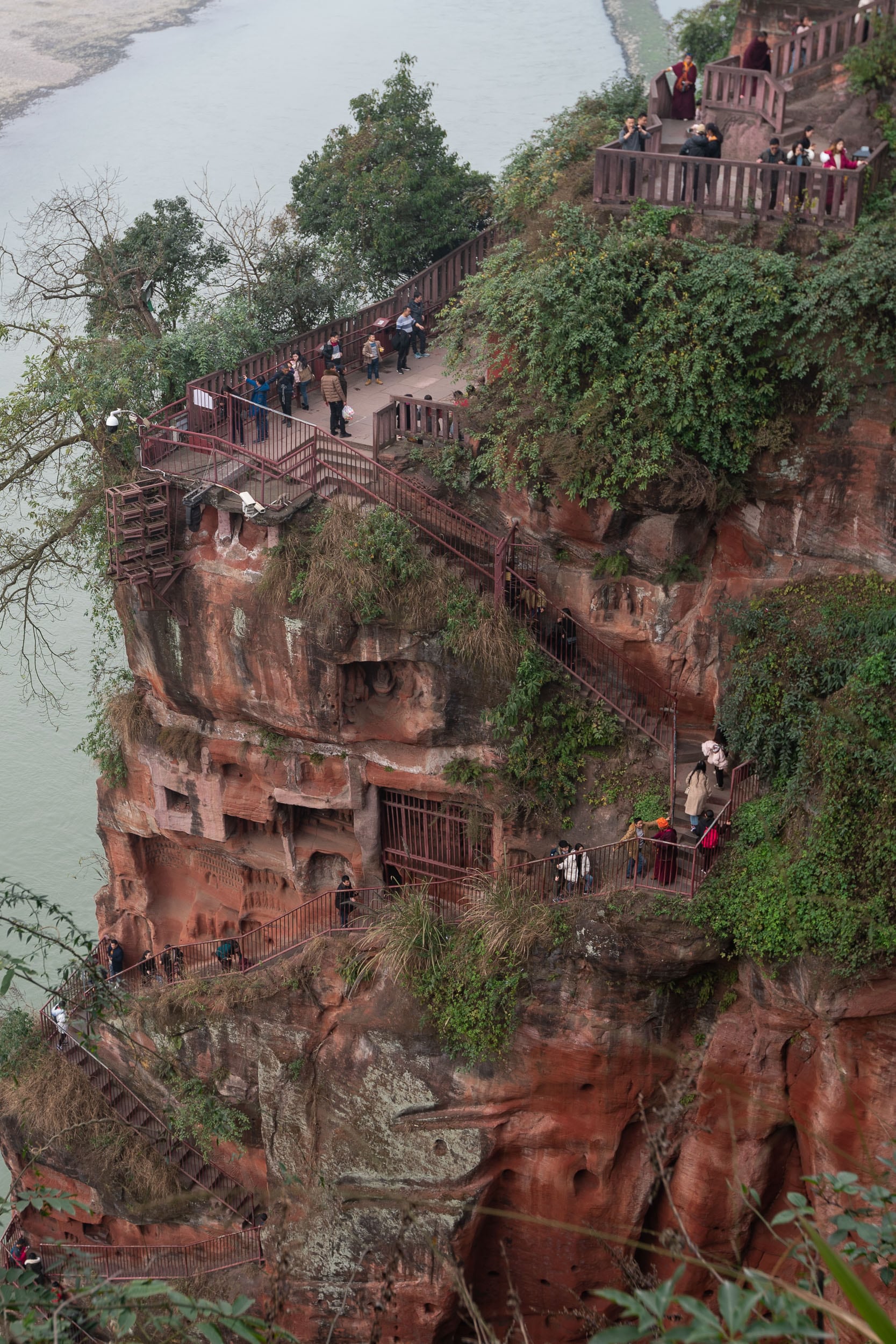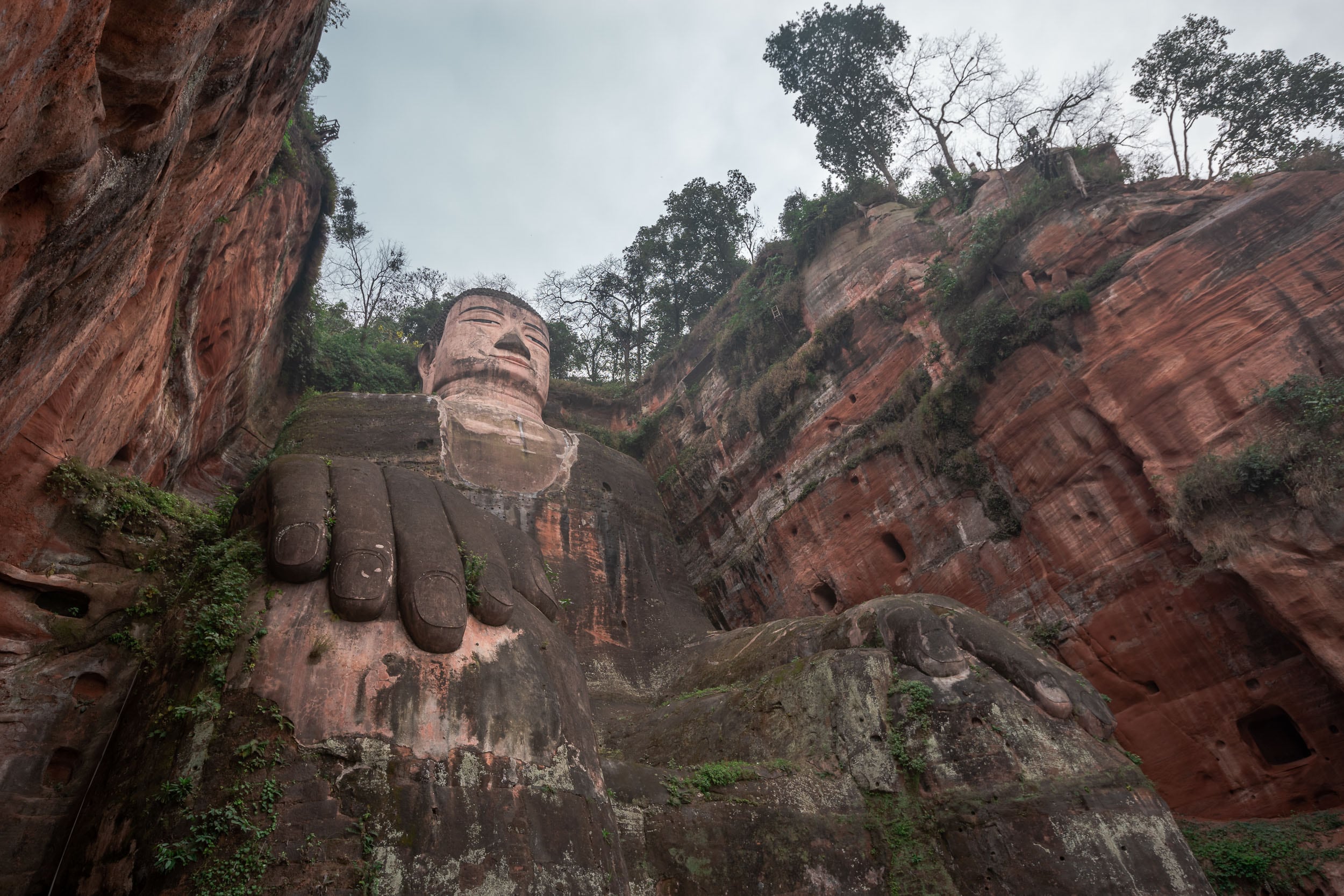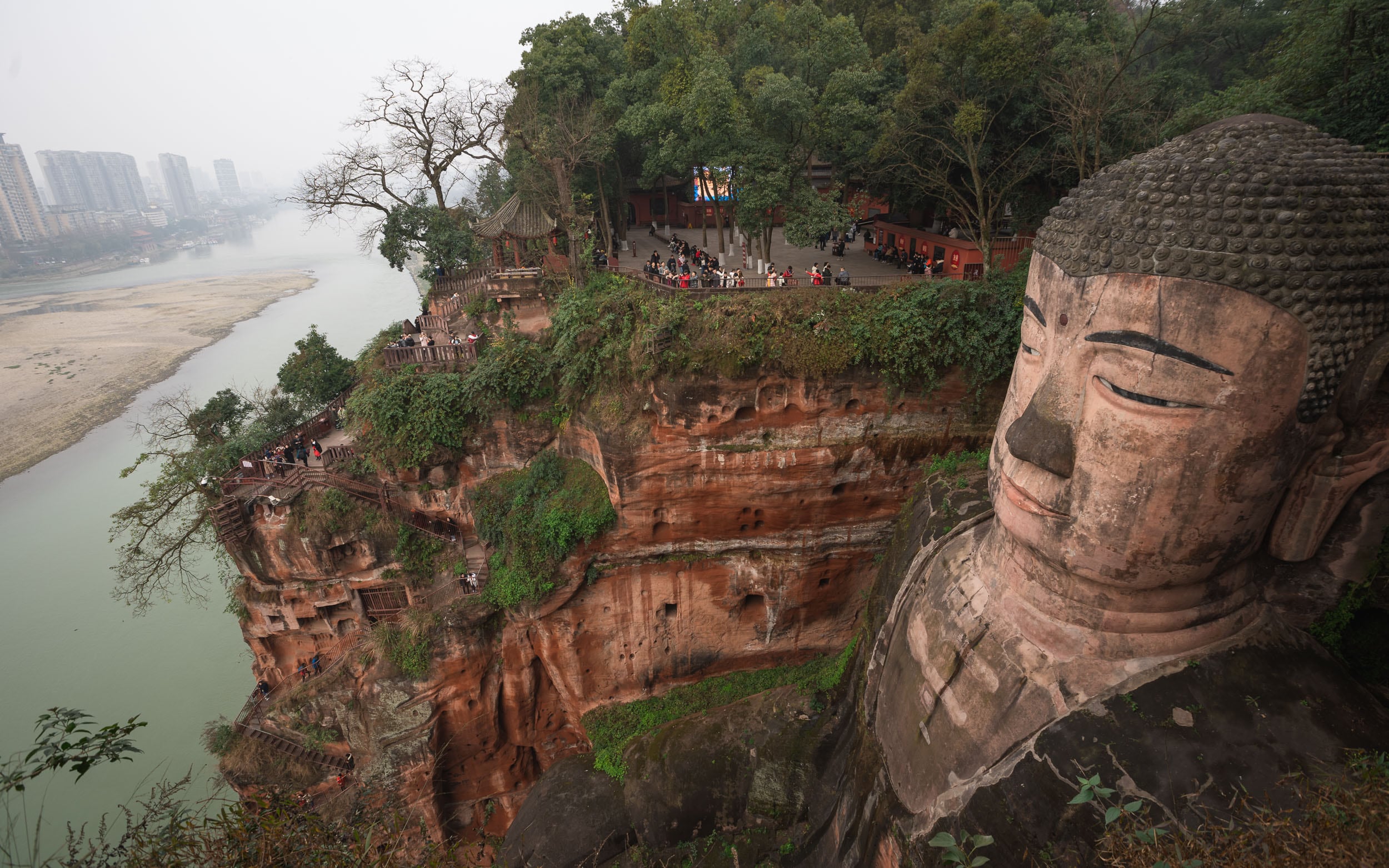 The Wenshu Yuan Monastery
Another highlight in Chengdu was my visit to the Wenshu Yuan Monastery. Since the Temple was just 1.5km from my hostel and reachable by foot, I visited this lovely temple twice. Once in the early morning around 5 am and once during the day.
The Wenshu Yuan Monastery is the largest and best-preserved Buddhist Monastery in Chengdu. This beautiful place is not only an attraction but also a real and active Buddhism-temple. The Monastery contains a graceful garden, 190+ halls/rooms, more than 300 buddha statues so as precious cultural relics.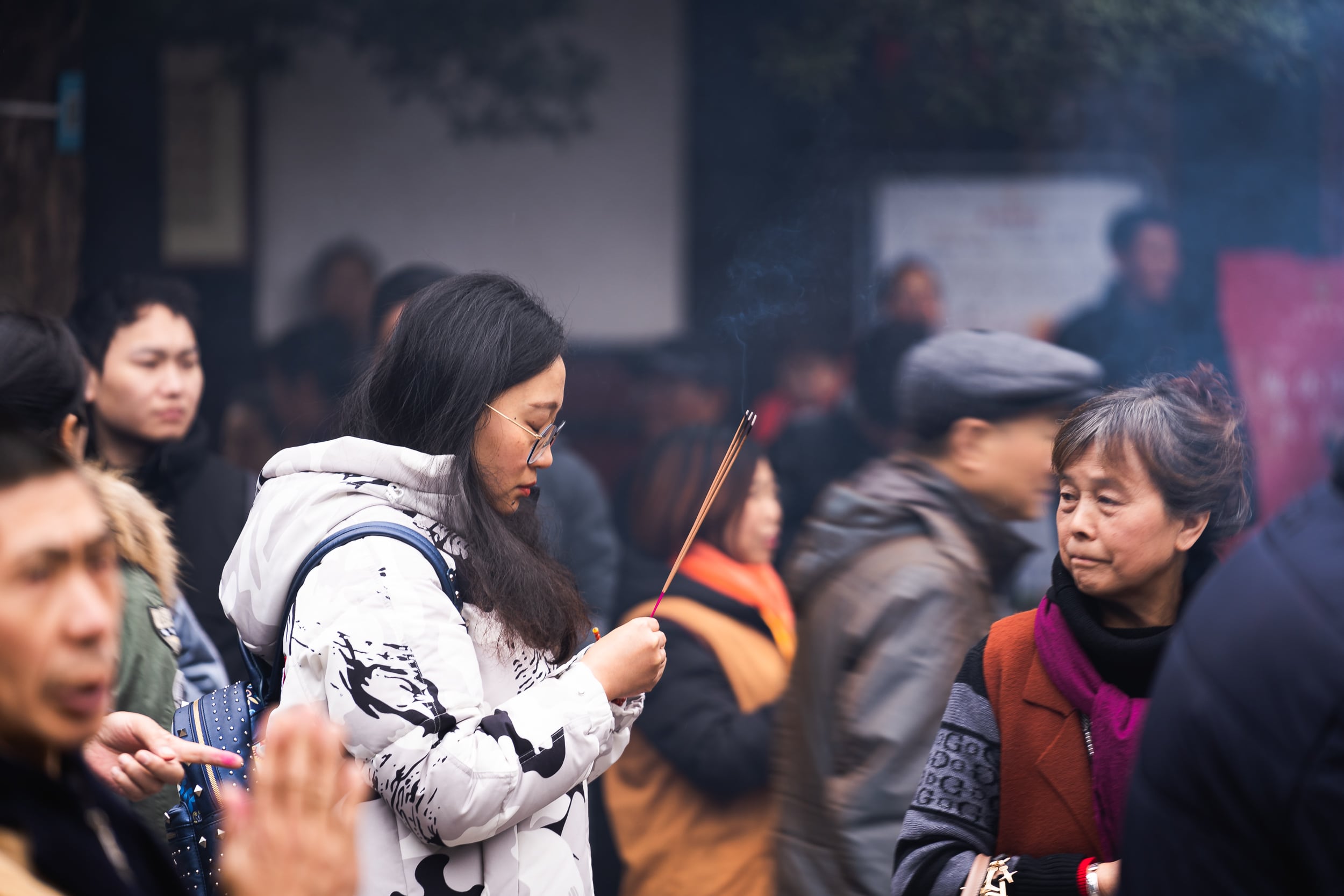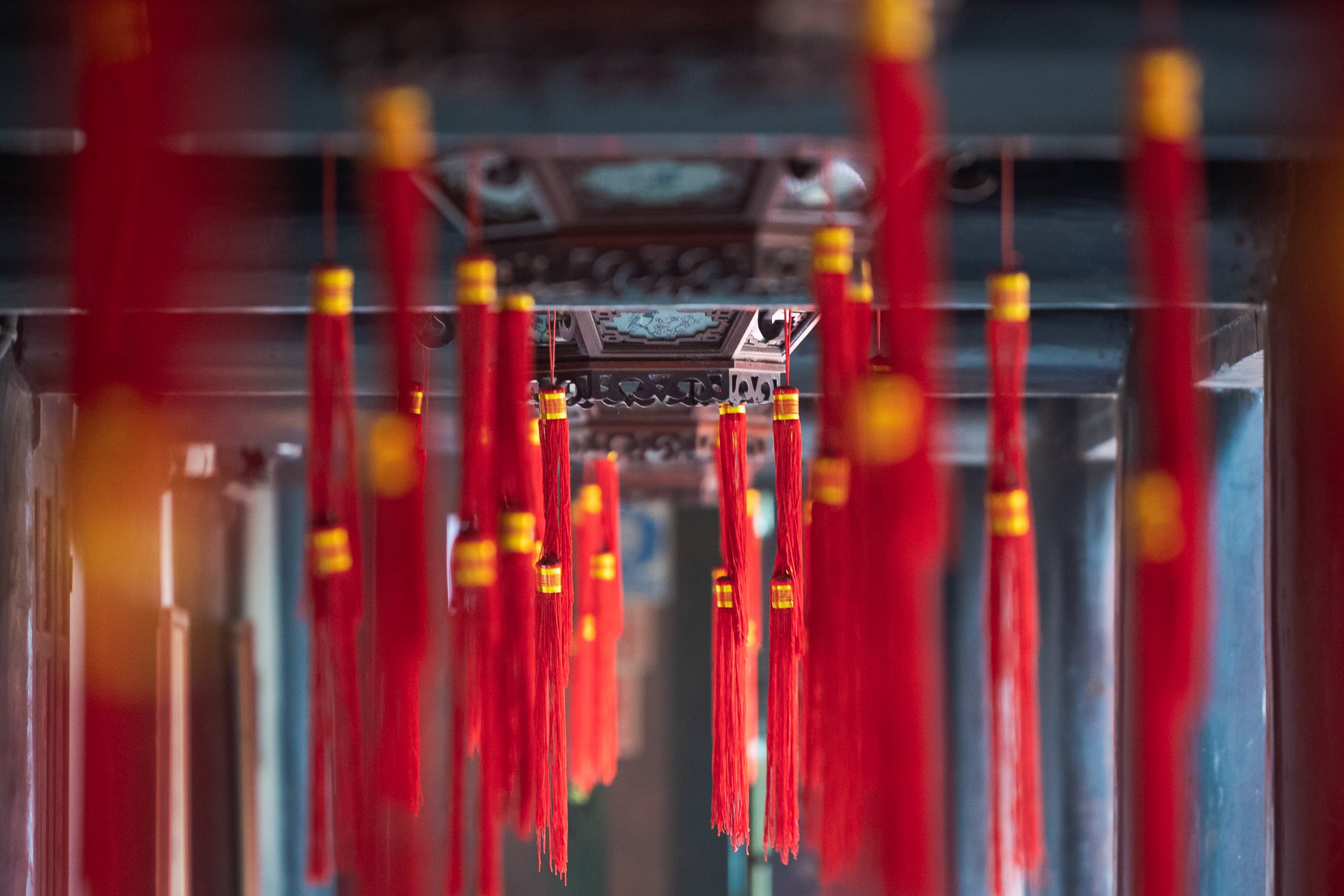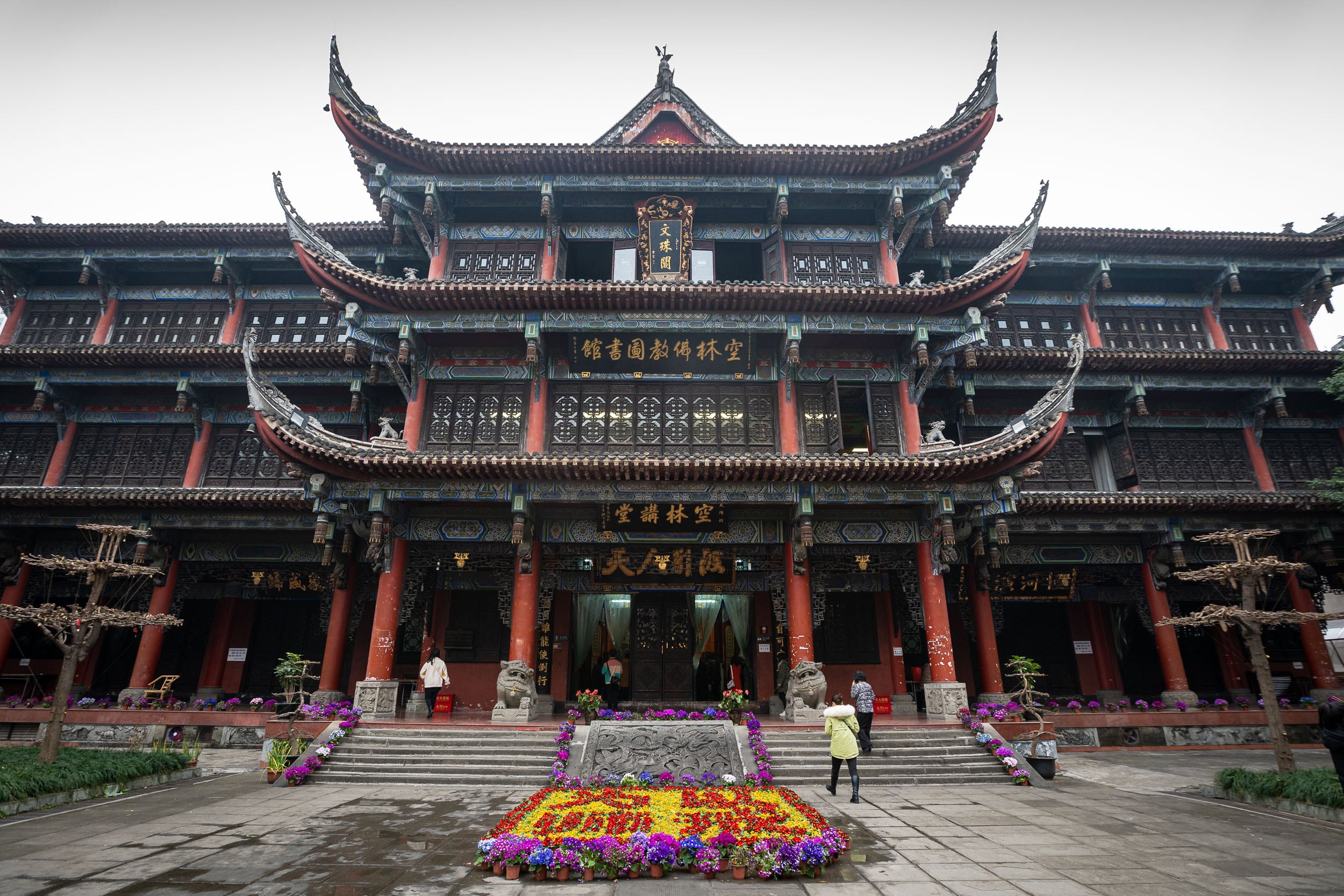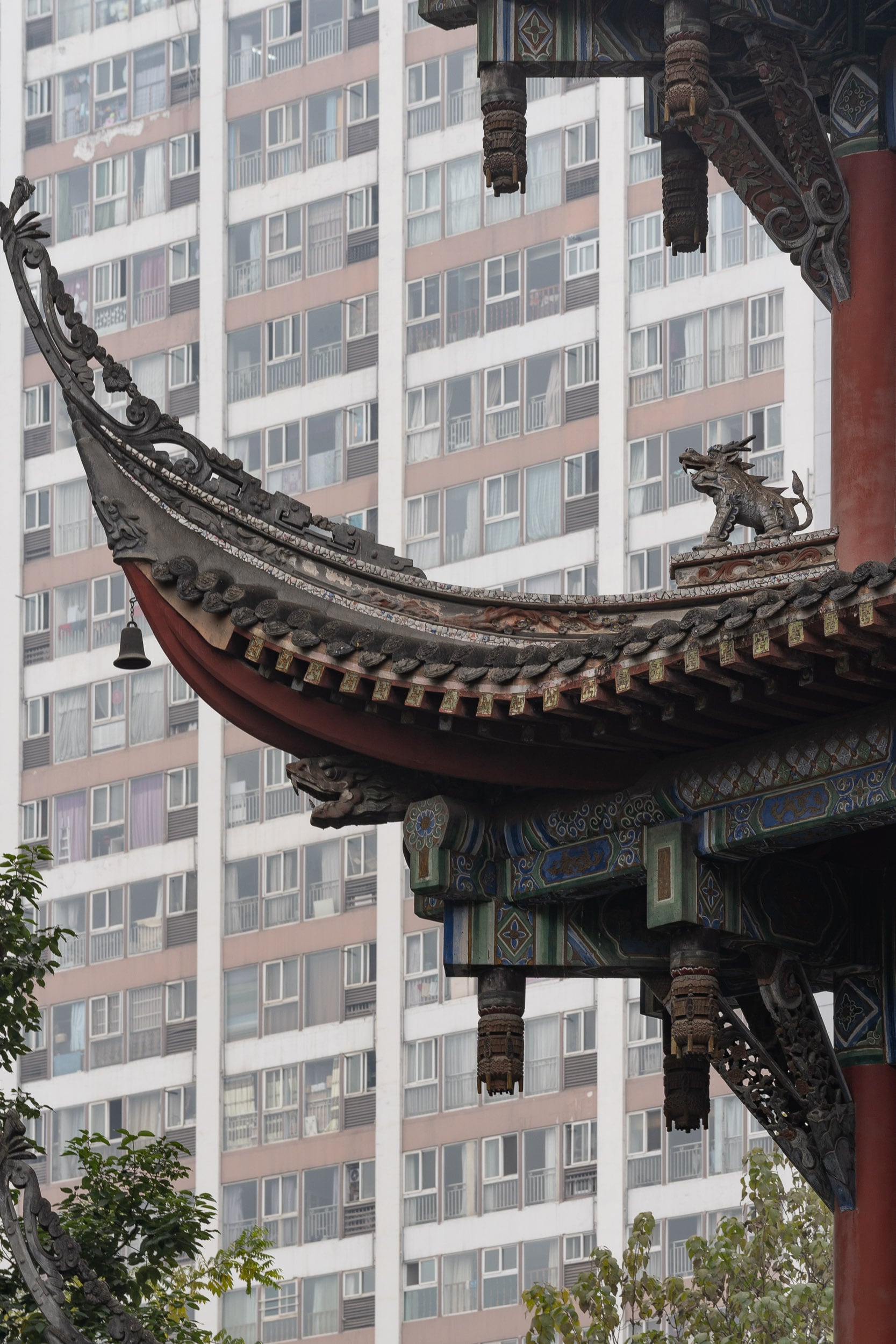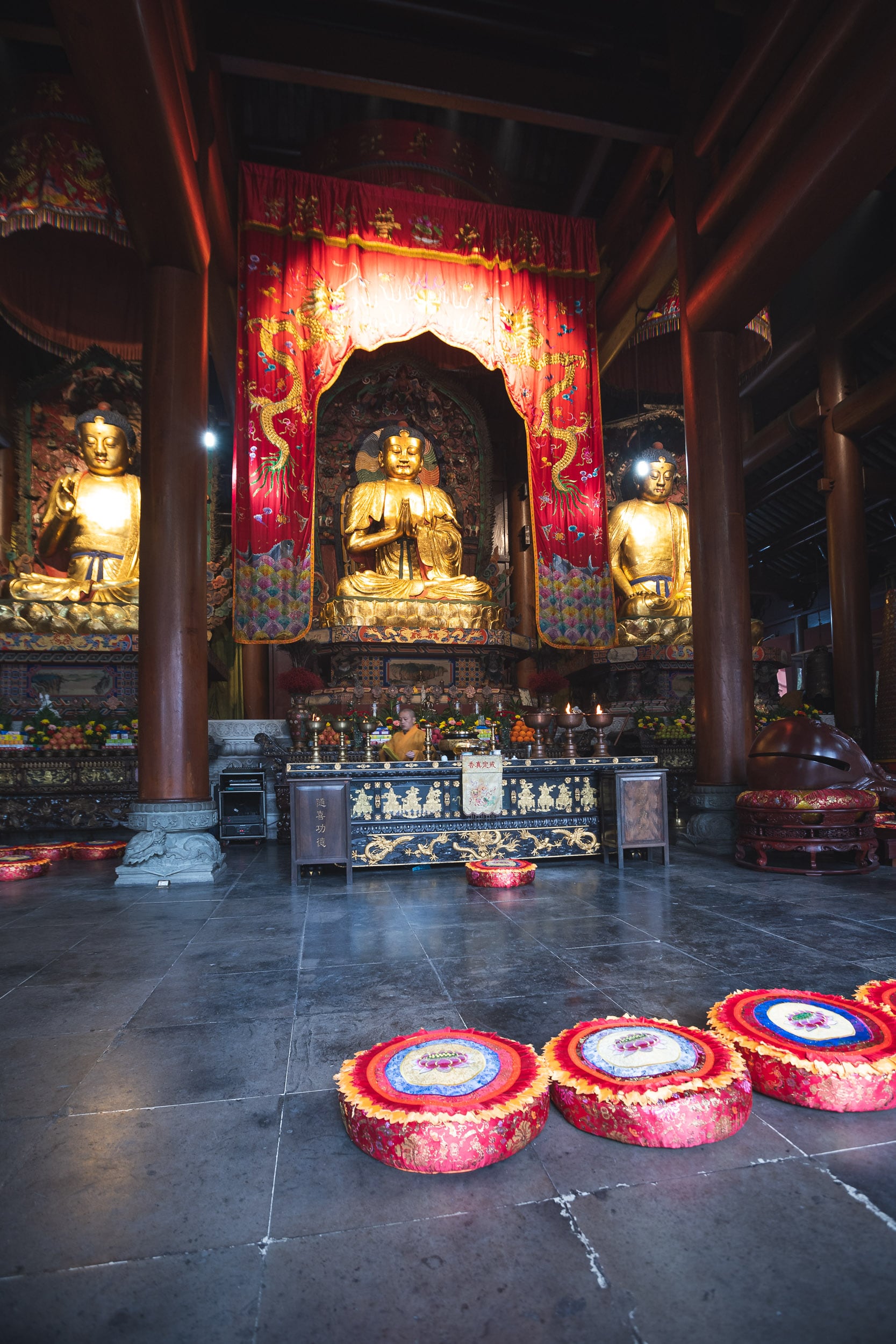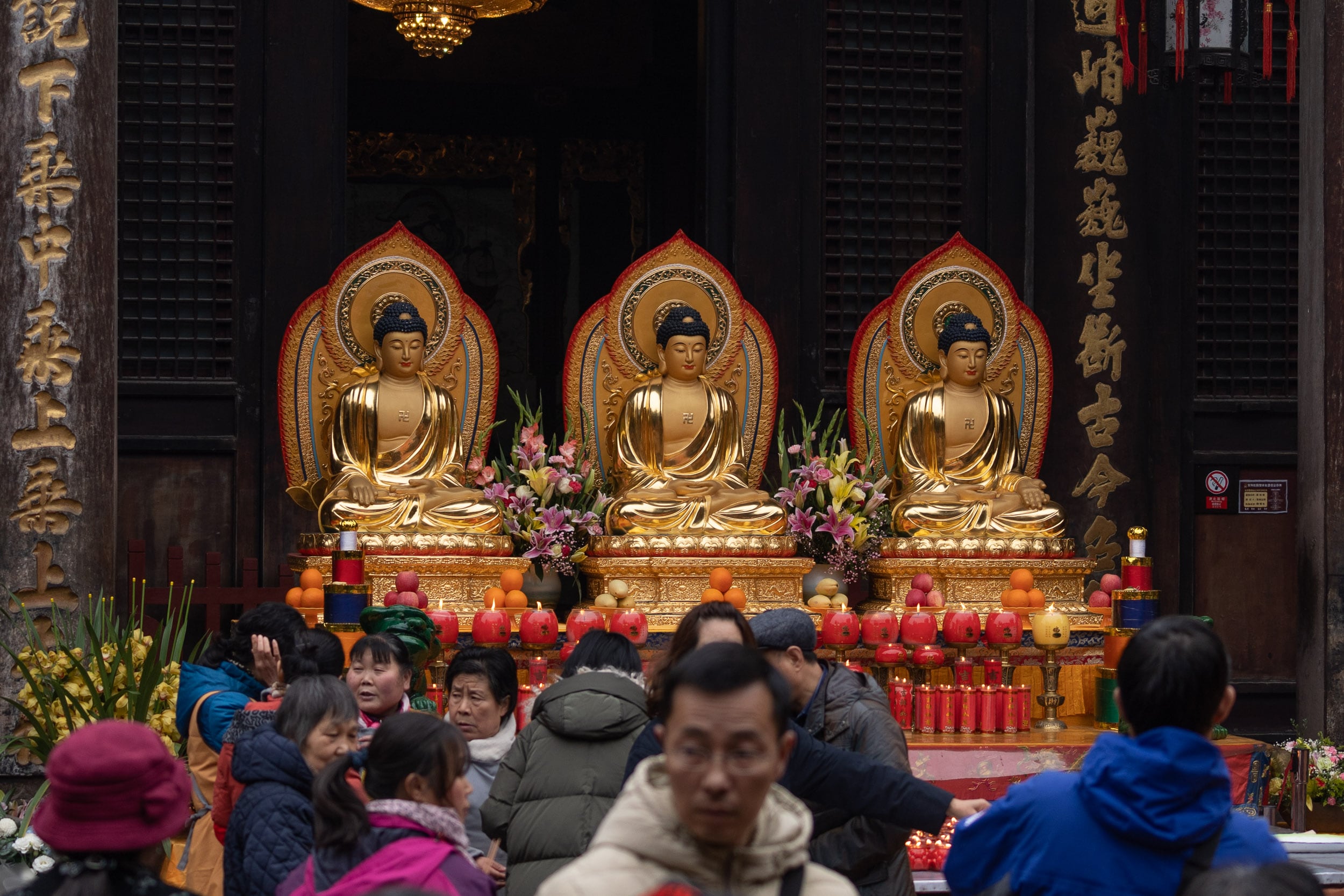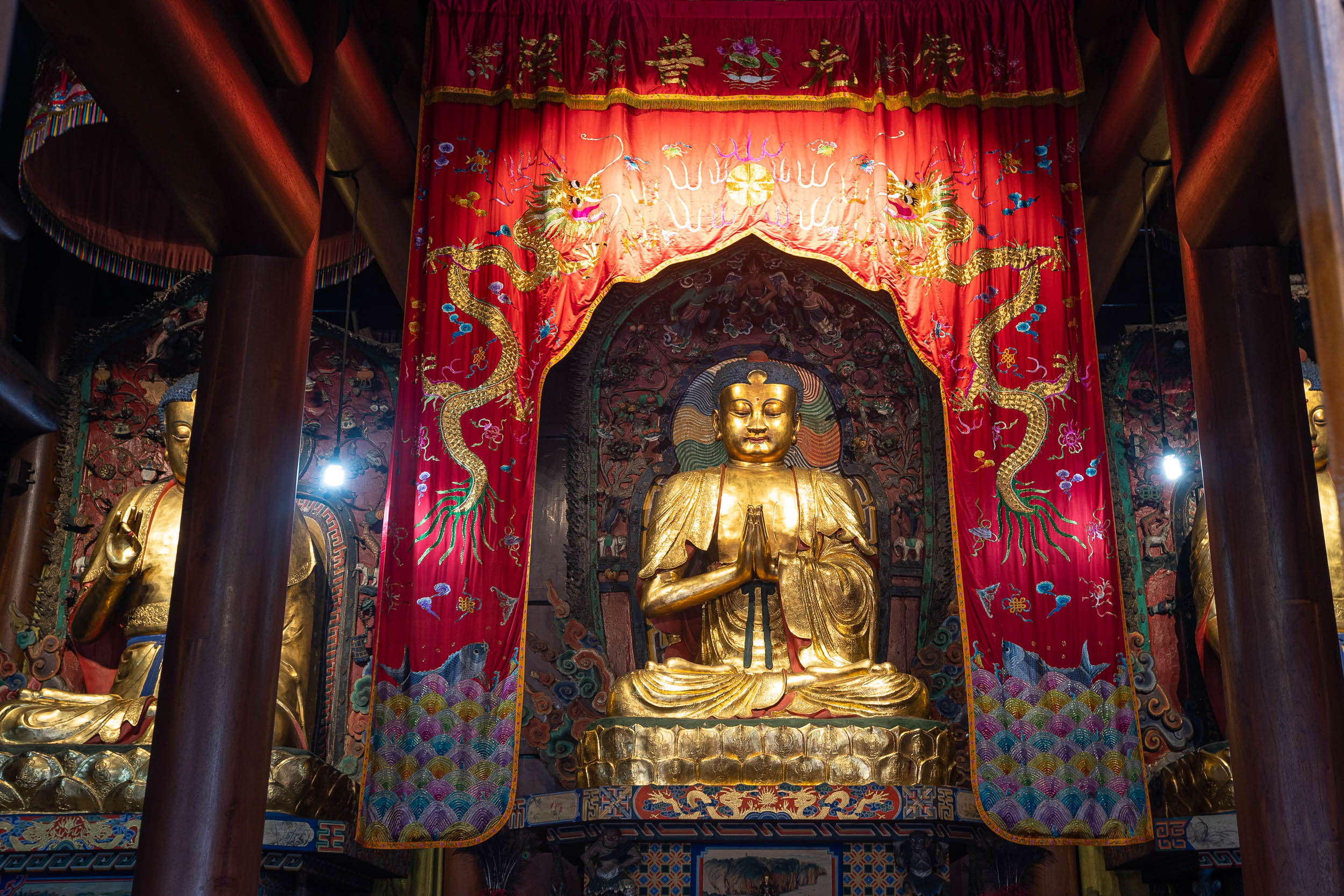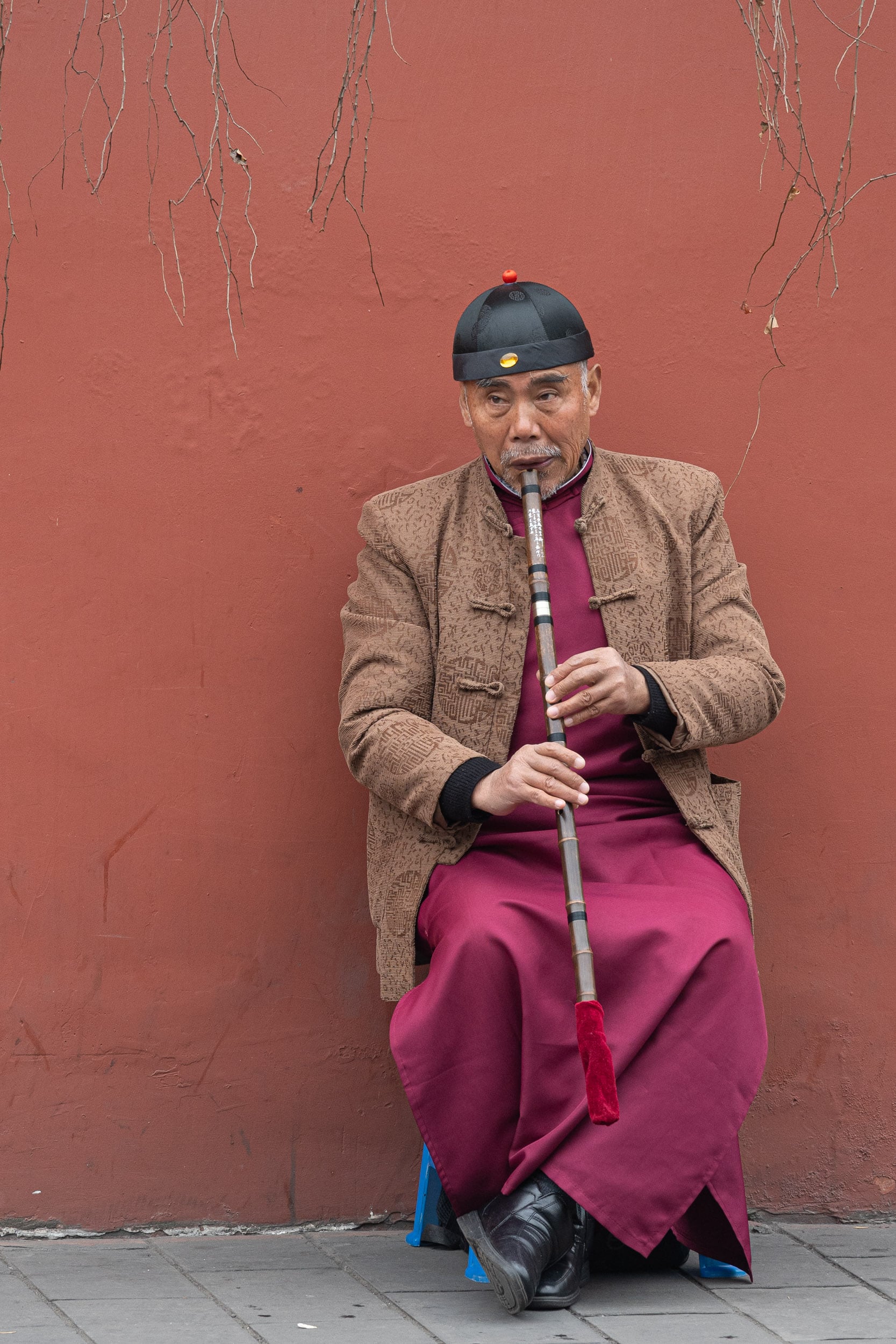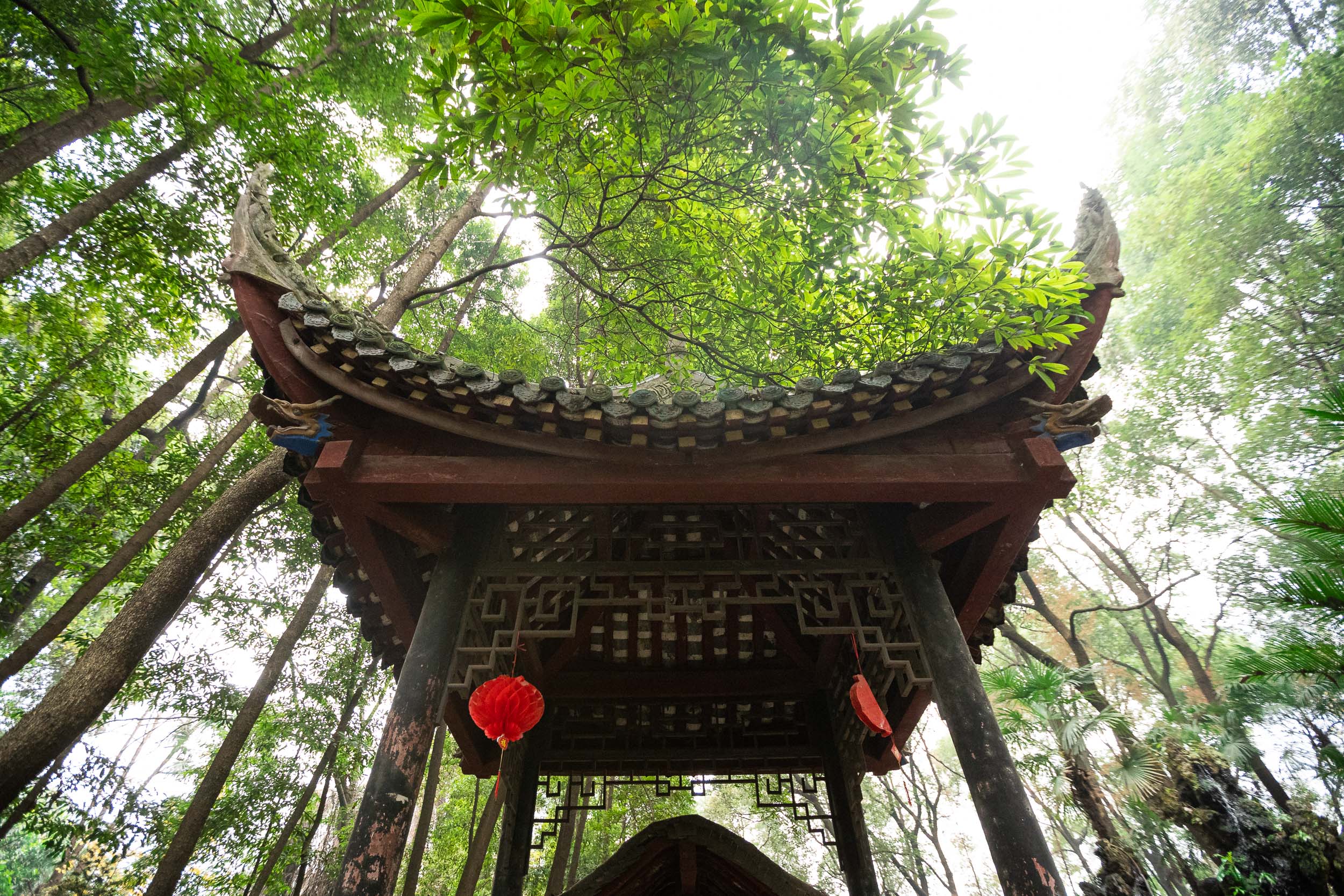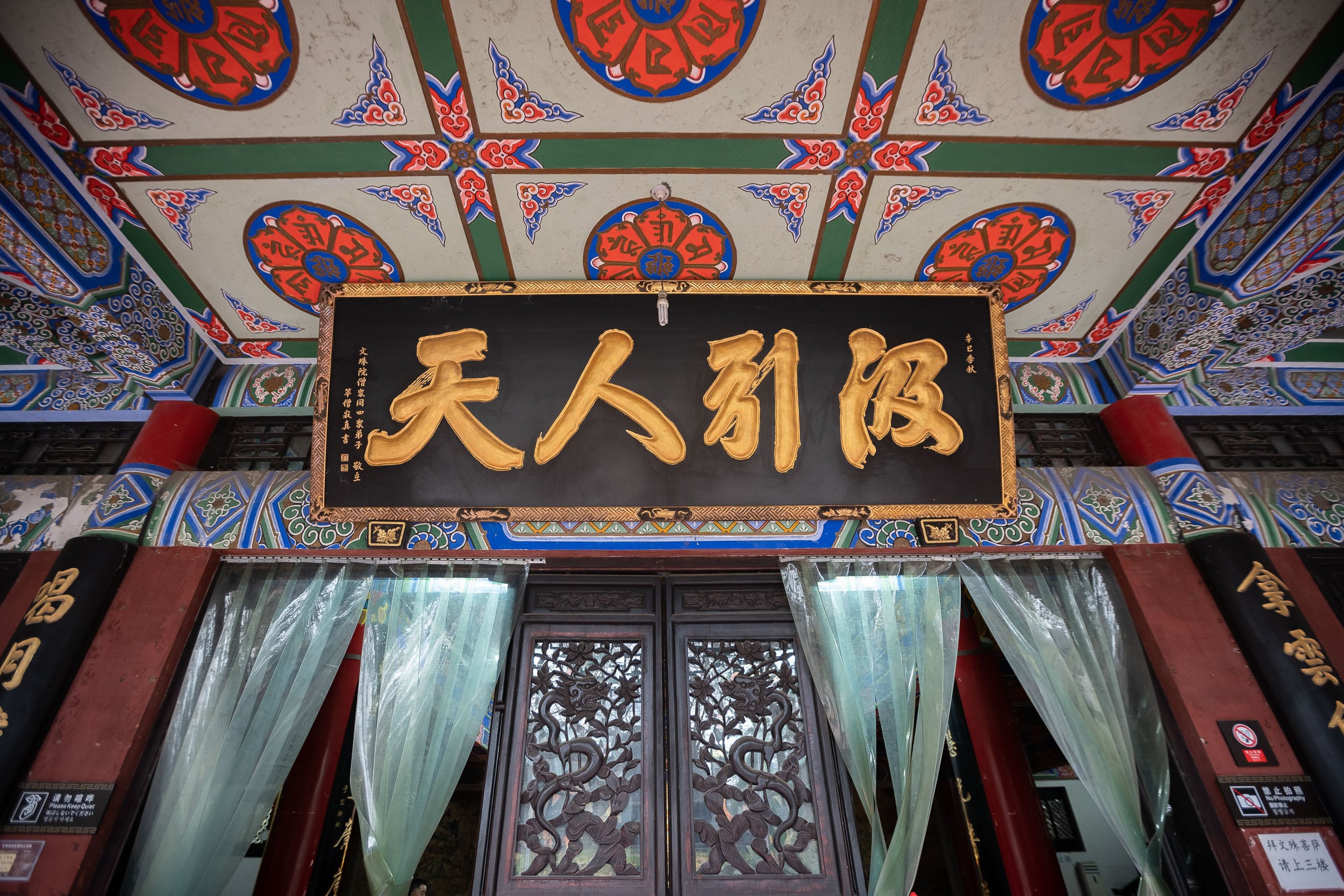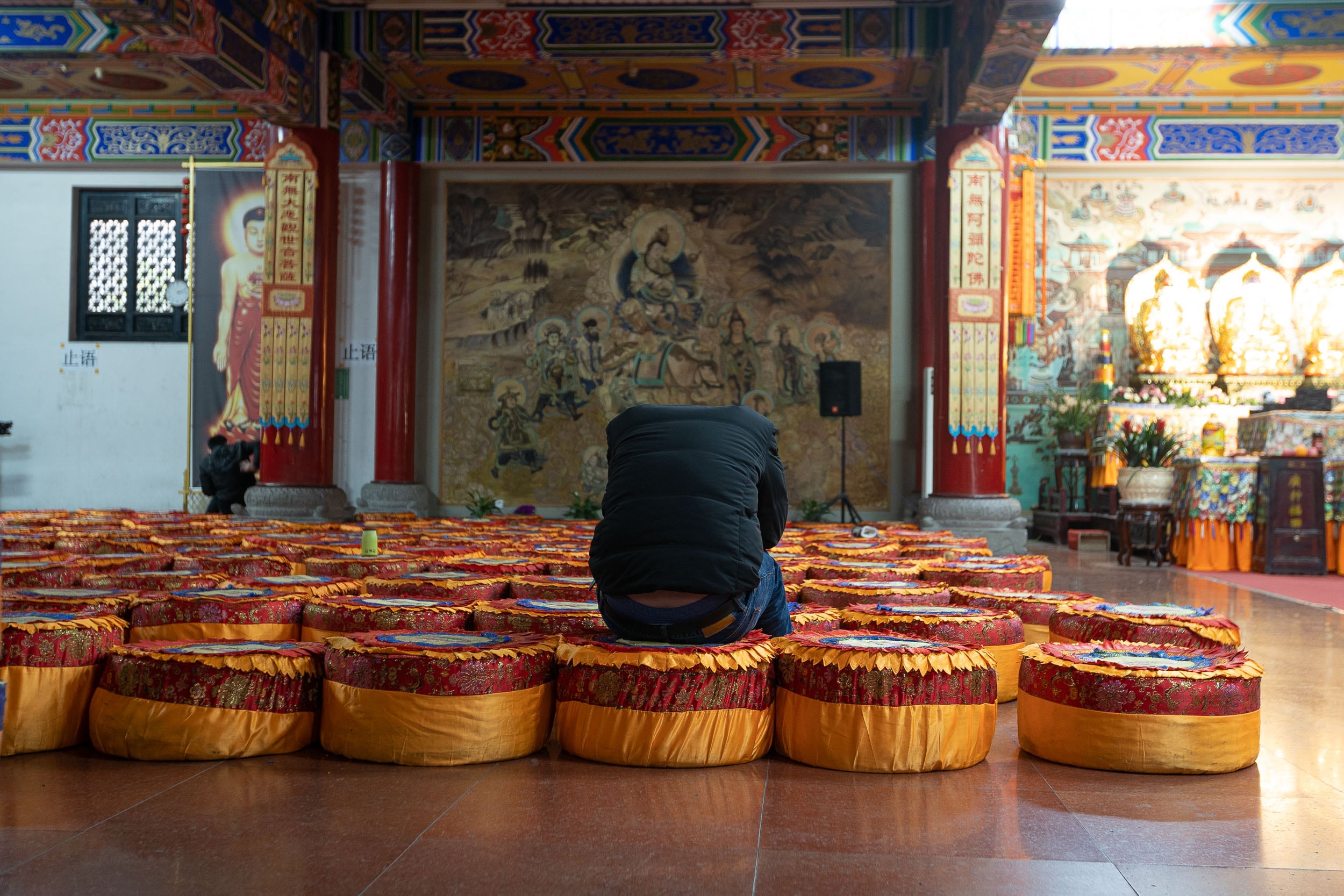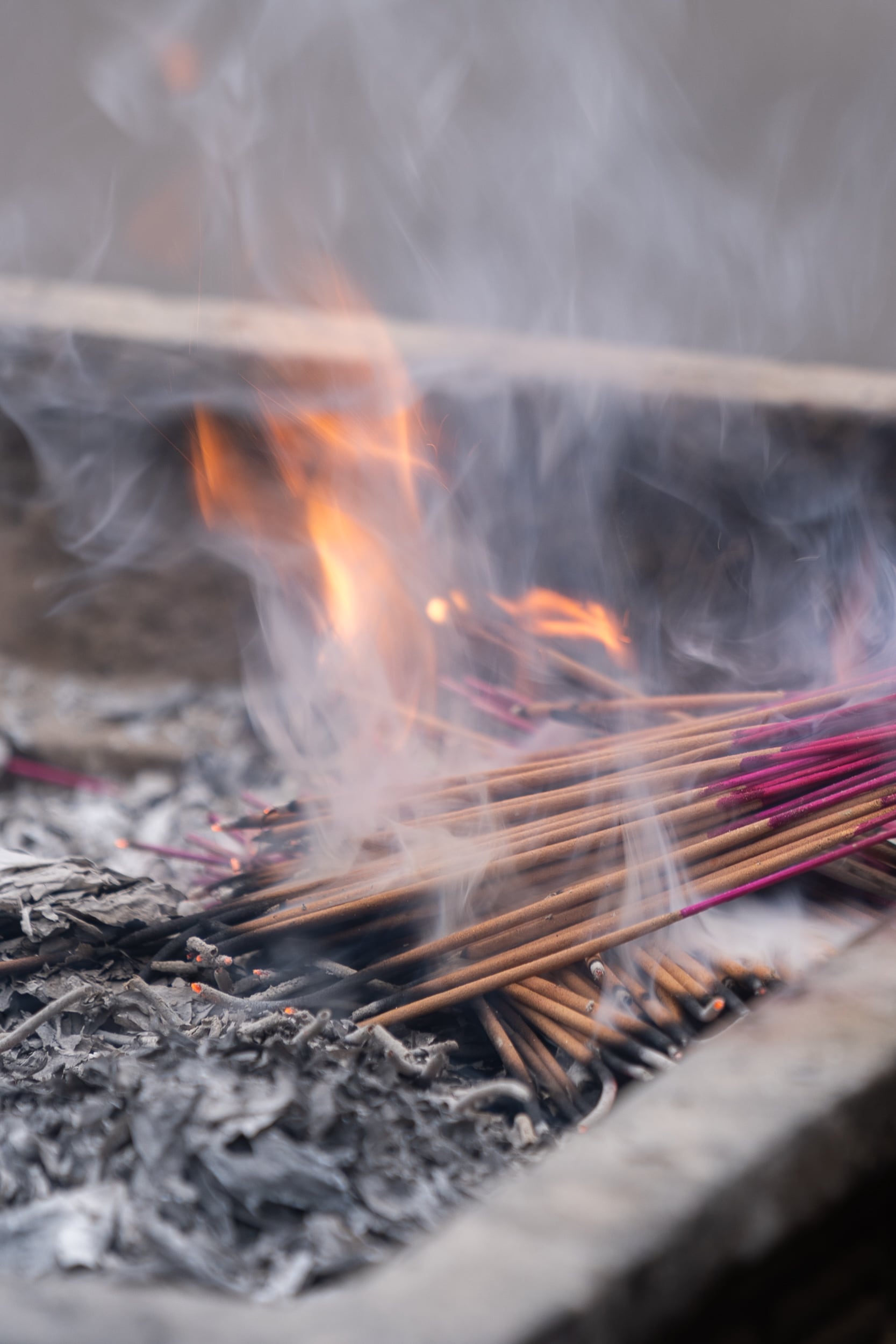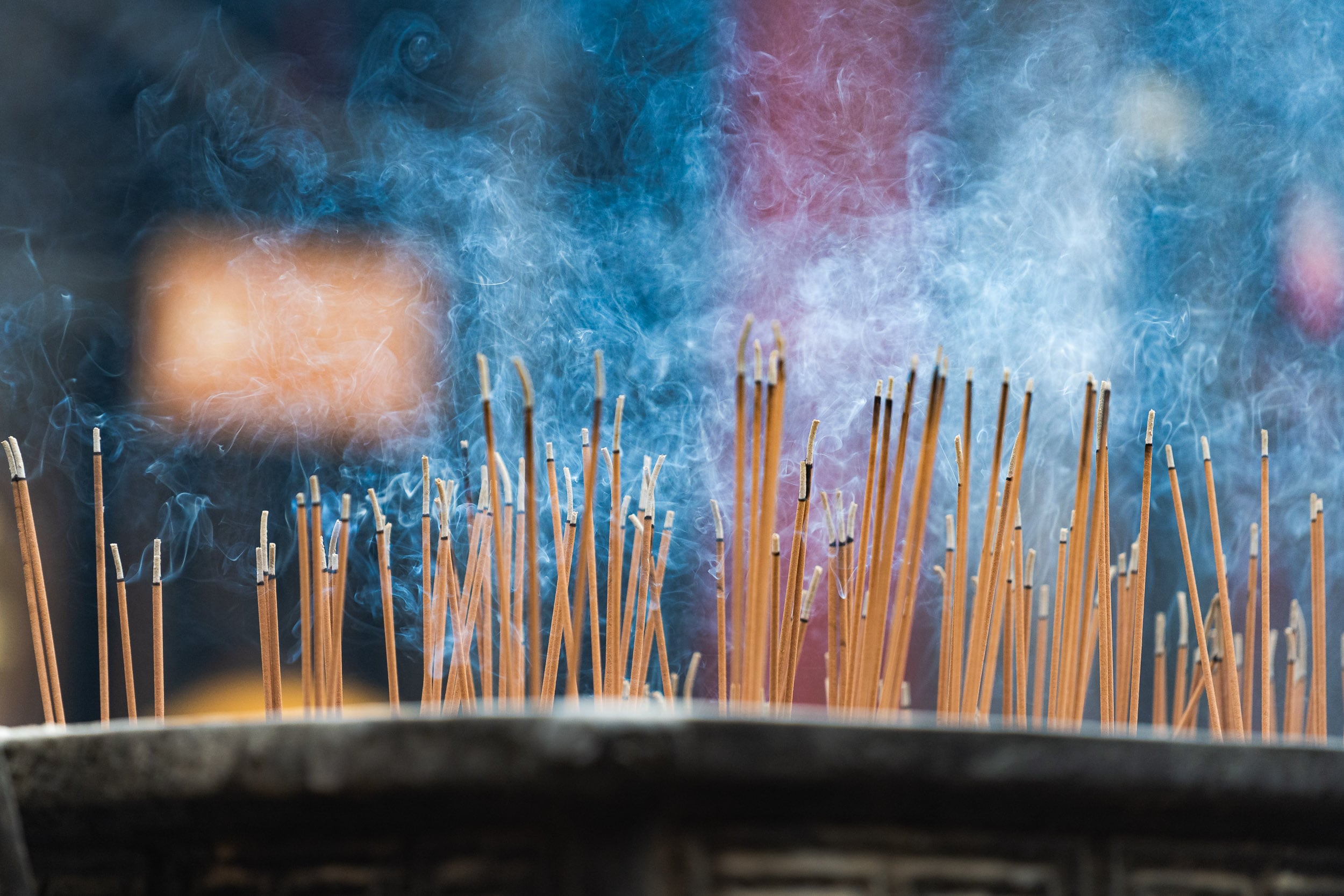 A few days later, on the 9th of January, the time had come to finally hit the road again. For sure I could have stayed a few more days or weeks in Chengdu. However, it was time to explore some more of southern China.
On the one hand, I had to keep going to reach Vietnam during my remaining 30 days of my visa. On the other hand, there was the outbreak of a new virus in southern China we wanted to flee from.
until next time!
Fabian